OJAI MASTERS TAKE SECOND AT REGIONALS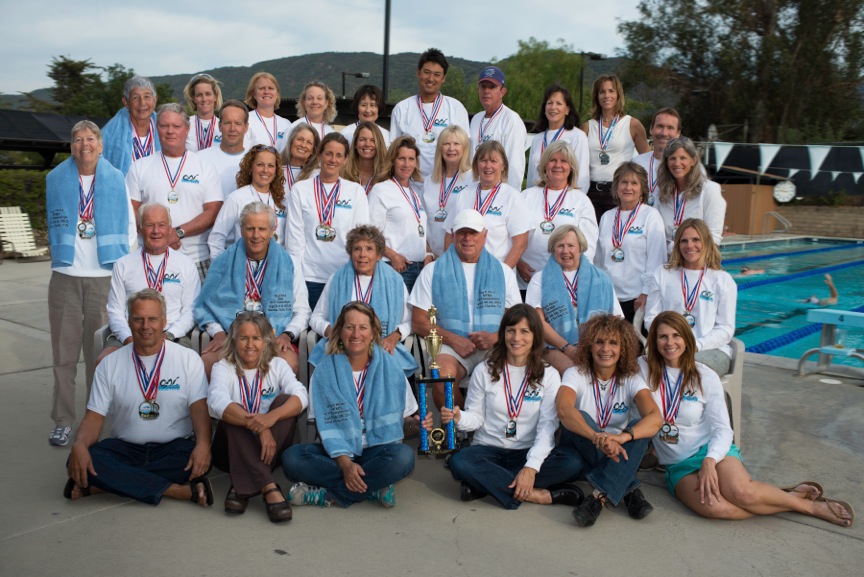 It was just about one year ago that the Ojai Masters defeated the Goliath powerhouse Rose Bowl Aquatics to outright win the 2012 Regional Championships. However, this year, Goliath would not let little Ojai repeat the feat—they outnumbered our swimmers and more than matched our relay teams. The final top three scores were: Rose Bowl Aquatics 2252, Ojai 1925, Santa Clarita 1003.
A total of 41 teams, with 343 swimmers competed in the three-day Southern California Regional Championships, which took place in Santa Clarita on April 26, 27, & 28.
Showing a lot of individual strength throughout the meet, eight Ojai swimmers were able to achieve high point awards. They were: Mitnee Duque, Jim Becket, Nancy Voyer, Wenke Seider, Lois Goodman, Tina Thomas, Nancy Pierson, and Coach Rick Goeden. Missing that group by just one point was Ken Umholtz.
Once again, our women's team proved to be the top point producer outscoring every team entered. That group consisted of Maria Halvorson, Liz Mahoney, Elin Cheverez, Shandon Woll, Brooke Miles, Andre Christou, Lucy Brewer, Sarah Delvecchio, Molly Perry, Laura Rearwin, Lucia St.George, Kathy Wachtell, Cammy Becket, Kelly Van Houten, Laurie Edgcomb, Jeanne Munesato, Jo O'Connell, Sherril Ornelas, Pam Scotten, Leone Webster, Reese Garza, Carole Borland, Sheri Ann Cate, Erin Hall, and Tina Drennan.
Fewer in numbers but just as vital to the outcome, were the following men: Mario Delnagro, Kurtis Sakai, Bob Ward, Wayne Tate, Bryan Tally, Marc Whitman, Kerry Ellison, Harry Delatre, Woody Gair, John Christie, and Marty Pops.
Coach Rick Goeden is extremely proud of the entire team's efforts, enthusiasm, and achievements, and would like to give a special thanks to swim coordinator Lilly Tally for all her hard work organizing relay teams.
From the opening long distance events on Friday, in which Ojai swimmers finished strong, Ojai consistently put up a good showing throughout the weekend, finishing in second place, once again proving our status as one of the top teams in Southern California.
Masters swimming is open to ages 18 and over. Anyone wishing to join or who would like more information, should contact the front desk.


OVAC'S WENKE SEIDER TRIUMPHS AT NATIONALS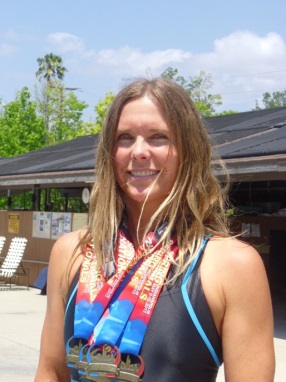 After dominating her age group and helping her Ojai team place second at the Southern California Regionals, Wenke Seider boarded a plane to Indianapolis to compete in the 2013 USMS National Short Course Championships. The national meet was held May 9 – 12, and the four-day agenda hosted over 1600 swimmers representing 225 teams. Wenke competed in six individual events over the course of the meet. She once again proved to be totally dominant on the national scale by winning all six of her events: the 50-yd butterfly, 100-yd breaststroke, 100-yd individual medley, 200-yd breaststroke, 200-yd individual medley, and the 100-yd butterfly. Coach Rick Goeden and the entire Ojai Masters team are extremely proud of Wenke's accomplishments.


OVAC LIFEGUARDS ARE BACK!
Starting Memorial Day Weekend, the OVAC lifeguard crew will begin guarding for the summer. Lifeguards will be on duty 12-7 during the weekends and starting June17, seven days a week, 12-7. The diving board will be OPEN when a lifeguard is on duty.


GROUP SWIM LESSONS START JUNE 17
Classes are filling up, don't forget to register your little ones for group swim lessons. See the front desk to reserve your spot now!

MEET OUR SWIM INSTRUCTORS
Kevin Rapp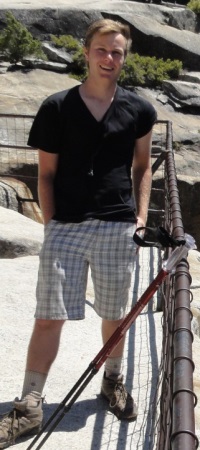 Hi I'm Kevin Rapp! I am a Red Cross certified Swim Instructor and Lifeguard. I have taught swim lessons since 2011. I have experience teaching all levels from Parent and Child through Level 5: Stroke Refinement. I am an Ojai native and enjoy swimming, biking and playing tennis here in the Valley. I am currently a student at Ventura College with a focus on pre-med or bio-medical engineering. I am excited to teach swim lessons, I love it when my students improve and become more confident in the water. I hope to see you in the pool!
Meg McCormick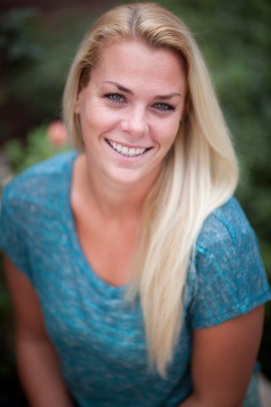 Meg has always loved the water since she taught herself to swim when she was four. She has spent many years as an ocean swimmer, competing in multiple marathons and triathlons and masters swimming. As a mother of three and with experience in child care Meg is very passionate about children, water safety and CPR/lifeguarding. Meg is a current American Red Cross Lifeguard and certified Red Cross Water Safety Instructor. If Meg isn't teaching swim lessons she enjoys spending time with her three little girls and riding her motorcycle.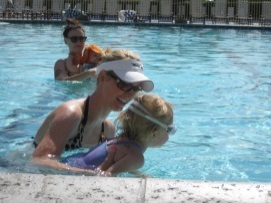 6/30 min lessons: members $180.00 non-members $ 210.00
To Schedule Private Lessons call/text:
Meg McCormick: 805-421-9572
Kevin Rapp: 805-231-2802



MARGARITA MIXER TENNIS SOCIAL
JUNE 21ST 5:00PM
We are bringing back this fan favorite Friday, June 21st. Will be tons of fun! We will playing some doubles along with great Margaritas, chips and salsa. Don't worry about finding a partner, just sign up at the front desk and we will take care of the rest. Hope everyone can make it!
SCOLIOS MEETS ITS MATCH WITH ROBERT EVANS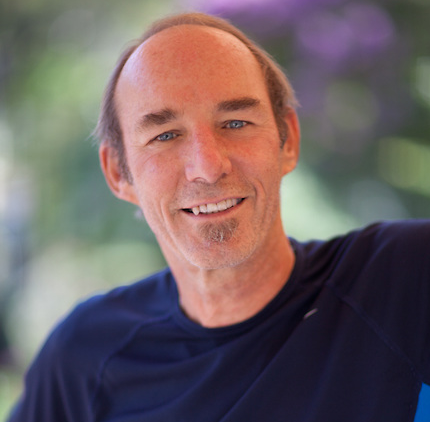 "First I'd like to say how grateful I am to have a job I enjoy so much. Some of you may know me from one of many classes at OVAC - yoga, spinning, a hike class, water class, and Qi Gong. Some of you might recognize me as a personal trainer as well. One of my many passions is helping others find a deeper connection with their bodies and minds with the goal of improving the quality of their lives.
Some of the important aspects of being an effective teacher and personal trainer include the ability to observe and listen to students/clients, but it is also so very important to continue learning in order to stay up to date with recent developments in our fields. Recently I completed the certification from Loyola Marymount University in Prime of Life Yoga. This course deepened my knowledge of our anatomy as we age. We studied how to minimize the risk of injuries, as well as movements to help deal with issues like knee, hip and back pain, with the ultimate goal being rehabilitation. I have also completed Loyola's intensive program in Yoga Therapy. This year long program had an amazing group of teachers that included many well-known doctors and physical therapists, as well as fantastic yoga teachers who shared their knowledge. Even though I had previously studied human anatomy, this program really opened my eyes to so many possibilities available when helping others including weight and cardiovascular training to maximize benefits.
Currently I am studying the Physics of Biomechanical Movements in Yoga and for me it's fantastically exciting. As part of my thesis I undertook the study of treatment of scoliosis. The current treatment for a severe scoliosis curvature (known as structural because of unequal growth of the 2 sides of the vertebra) has always been the use of upper body casts to prevent an increase of the curvature or spinal surgery. The idea of decreasing the curve was not widely considered possible. Perhaps you read Isabella Broida's story in the April edition of OVAC's newsletter. She is a true inspiration to me of what one can achieve through a commitment to hard work. She and I combined methods from Yoga Therapy with personal training exercises and the results were truly amazing. We achieved what few believed possible, not only radically changing her posture but lessening the curvature of her spine so she no longer needs to wear her brace.
If you or someone you know has scoliosis or suffers from back pain I am offering an 8 week special consisting of eleven ½-hour sessions. We will be working one on one in these sessions to develop the best, most effective, program possible. Important: This program is open to non-members as well as members. Member price $287 and non-members $345. You may call me at (805)798-2810 or email robert@omojai.com to reserve your spot or to allow me to answer any questions."
-Robert Evans
TENNIS NEWS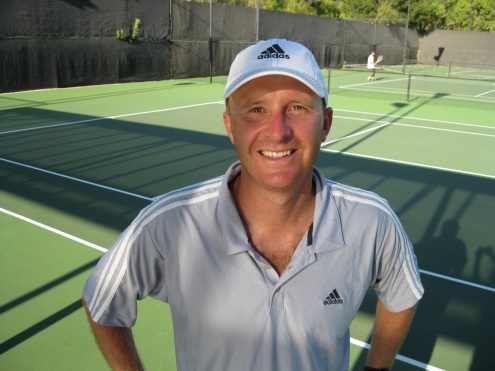 Hope everyone is getting ready for a great summer! I am excited about the upcoming months. Jim is starting up a fun Friday Night Tennis Clinic this month and of course I am getting the Junior Summer Program started! We hope everyone will find something to their liking this summer through our programs. We will also be hosting a fun Margarita Mixer this month! It's always a good time! I hope everyone has a great June!

See Ya on the Courts!
Ryan
OVAC JUNIOR CLINICS
Pee Wee Clinic
Tuesday 4:00-4:45pm $10 per clinic
-This is our introductory clinic for kids aged 4-6
Thursday 4:00-4:45pm $10 per clinic
-This clinic is designed for more advanced kids aged 6-8
Intermediate Clinic
Thursday 4:00-4:45pm $14 per clinic
-Clinic designated for juniors aged 8 & up.
-Players should have a basic understanding of the game.


Intermediate/Advanced Clinic
Wednesday 5:00-6:00pm $14 per clinic

Tournament Players Clinic
Monday and Wednesday 4:00-5:00pm $14 per clinic
We are going to continue our clinics throughout the summer months as long as numbers stay good. The exception is when we have a Pee Wee Summer Week Program, the clinic that week will be canceled. This goes for the older programs also throughout the summer months. Any questions please contact Ryan Gaston

OVAC JUNIOR SUMMER TENNIS PROGRAM 2013
Kids will learn the fundamentals in a fun and exciting environment. We have a great kid to coach ratio (6:1). Also each junior will enjoy the OVAC pool with some fun swimming activities!
Pee Wee Summer Tennis Program
(Ages 4-7)
June 24-28
July 15-19
August 5-9
Hours: 9am-11:30am
Cost: $100.00
Intermediate Summer Tennis Program
(Ages 8 & up)
June 17-21
July 22-26
August 12-16
Hours: 9am-12 Noon
Cost $130.00


Tournament Players Summer Tennis Program
(Contact Ryan for details)
July 8-12
July 29-August 2
Hours: 9am-12 Noon
Cost: $130.00


OVAC Ladies Tennis Week of Fun!
A great way to get your game in gear before the upcoming Fall season. This is always a fun time with tons of instruction to get you to the next level!
August 19-23
Hours: 9:00-11:00am
Cost: $85.00
HOW CAN I TRAIN MY LOWER ABS?
Surprise… there is no such thing as "lower abs". All muscles contract from origin to insertion, meaning that when your abs are activated they will always contract along the entire length of the muscle from pelvis to rib cage. Several studies have shown that regardless of the exercise, the upper portion of the rectus abdominis will not fire without the lower portion firing also. The two ends must work together. After all, they are the same muscle.
Many so called lower abdominal exercises involve leg lifts, bicycle kicks or require you to bend at the hip (like in a sit-up). Your rectus abdominis muscle originates above your pubic area and travels upwards, attaching to the lower part of your ribs and breast bone. During leg raises, knee ups and bicycle kicks, your ab muscles work to hold your pelvic bone steady. Just like holding a weight in front of you will make your shoulders burn, your abs burn as they try to hold your pelvic girdle still during these leg movements. But this still doesn't explain why you mainly feel these exercises in the lower part of your abs.
A strong hip flexing muscle called the psoas lies just beneath your lower abs and it's responsible for lifting the legs. The psoas in the prime mover for leg raises, knee ups and bicycle kicks and this is the cause of that "burn in the lower abs." It is not the best way to increase strength in your midsection, and may be too good at strengthening the hip flexors. When the hip flexors become overdeveloped it may reduce hip flexibility, causing posture problems and low back pain.
Rather than creating a routine solely for your abs, focus on working all of your core muscles during a workout. The core is the muscles of your midsection, spine and hips, which are crucial to stabilizing your spine, and transferring force between your upper and lower body. Your core not only statically supports your hips and spine, but maintains alignment of your spine, pelvis and hips during movement. A plank and a glute bridge are both examples of effective exercises for building core strength and addressing common weaknesses.


ARE YOU LOVING YOUR BIKINI?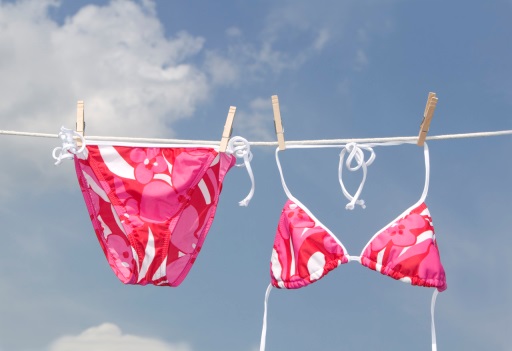 OVAC's popular weight loss program "THE DREAM JEANS CHALLENGE" kicks off a summer session the week of July 8th. Contact Danielle Williams at 818-219-4835 or at dwilliams@caclubs.com for more details.