I hope everyone is enjoying the Holiday Season! We have been cruising along here at the club. The tennis Turkey Trot was a blast with 24 awesome players showing up to battle for the turkey. It was also great to get to play on our three new courts. They look amazing and hope everyone gets a chance to play on them. We are still working on getting new pool furniture shipped here soon. Major shipping delays have become an issue but we hope to get them sooner than later.
I also hope everyone tries a Massage session with Georgia in the near future. If you are feeling the stress, give Georgia an hour of your time and experience our new service. I have heard nothing but great things!
Elin and her great aquatics team had another fun and competitive swim meet last month. It was great having so many juniors working hard in the pool. I'm so proud of our program and how well the juniors have developed.
I hope everyone has a great Holiday Season. I know I am so thankful and I hope you are too!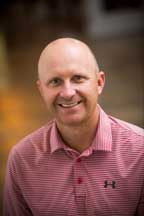 See Ya at the Club!
Ryan