DAHLIA BATES-TORRES

How long have you been swimming?
I started at the YMCA, then came to OVAC to swim when I was 5…so 11 years.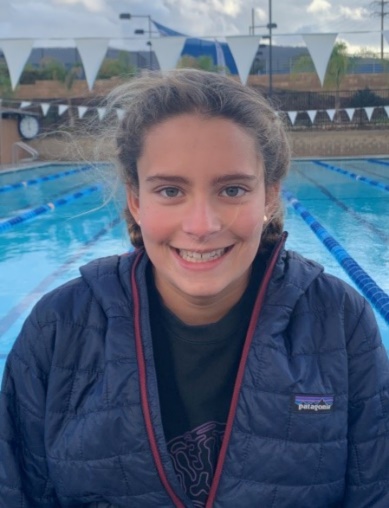 What's your favorite stroke?
Back or Free

What's your favorite distance/event?
200 IM or 200 Free

What was your most memorable achievement so far?
At the last swim meet I dropped 10 seconds on my 200 free

Do you have a goal for this year?
Try to make JO's (Junior Olympics)

What's your favorite workout?
8X100 Free, how low can you go, I last made 1:35.

What else do you like to do?
When it's in season, Cross Country.

What's your favorite after-swim snack?
Anything I can find in the house!!