Pilates can provide a wonderful method to achieve total-body fitness. Whether used as a stand-alone method or a supplement to other fitness routines; Pilates can strengthen, tone, and stretch your muscles. Starting a Pilates program will create stability, prevent injuries, and even help with rehabilitation for many sport and everyday activities.
If you would like to get started we are offering a "Try before you buy" session. Sign up at the Front Desk and one of our OVAC Pilates Instructors will contact you.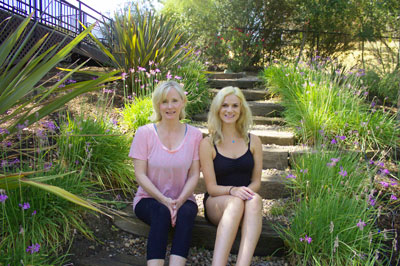 Julie Fox
She has been a Pilates Practitioner for over 15 years. She obtained her Pilates Certification from BASI ( Body Arts and Science International). Julie has worked as a Physical Therapy Aid and has competed in many athletic activities such as: gymnastics, track, springboard diving, tennis, and horseback riding. Julie is eager to help you achieve your fitness goals.
Georgia Cotsis has been a dancer for most of her life. Her passion for dance motivated her to be involved in other areas of fitness. She attended the University of Nevada Las Vegas where she received a Bachelors in Dance and a Pilates Certificate. She gained a love for Pilates after her first semester studying it because it allowed her body to move more efficiently in technique classes, but also in other physically demanding movements. She realized not only does Pilates increase range of motion, but also helps to realign the body. This was important for Georgia because she has scoliosis, so she realized that this training is very beneficial for injuries and individuals that suffer from asymmetry as well. Georgia is determined to pass on the benefits and relaxation that Pilates has given her.