General Manager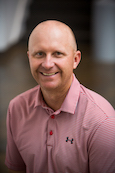 Phone: 805-646-7213
Email: [email protected]
Ryan first joined the OVAC team in 2000 as the Tennis Director. He was a nationally ranked junior and went on the play for the University of Montana. As Tennis Director, he grew the program from the ground up starting junior programs and adult leagues for the members. After 16 years as Director, Ryan was promoted as General Manager of OVAC.
ďItís really a dream job for me and something I have worked towards for many years. I feel so lucky to be able to lead such a great group of employees. The club is a special place where members come to get healthy but also socialize and connect with others. I canít think of a better place to come to work!Ē
Ryan, his wife Michelle and two kids, Campbell and Cassidy love being a part of Ojai and the OVAC family!