DREAM JEANS CHALLENGE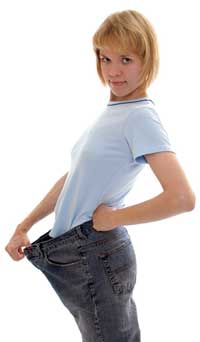 8-WEEK FAT LOSS PROGRAM

APR 29-JUNE 19 TU &TH 9:45-10:45AM WITH DANIELLE
APR 28-JUNE 18 M &W 6:00-7:00AM WITH ERIC

Questions? Call Danielle at 818-219-4835 or email at williams@caclubs.com

HERE'S HOW IT WORKS You will bring in a pair of jeans that you would like to fit into. You should be unable to button these jeans. We keep the jeans here at OVAC. In 8 weeks you WILL be wearing those jeans.
HERE'S WHAT IT INCLUDES
*2 group training sessions per week for 8 weeks led by a certified personal trainer. VALUE $480.
*8 more solo workouts designed by a certified personal trainer (2 per week). VALUE $240.
*Nutrition program and journal. VALUE $149.
*Fitting into your dream jeans. VALUE priceless.
HOW IS THIS PROGRAM DIFFERENT? You will not rely on a scale. This is not a weight loss program. This is a REINVENT your body FAT LOSS program. You will learn the importance of strength training and metabolic training in the quest to lose fat. You will experience breakthrough moments and the feelings of empowerment that come along with such moments.
COST (non-refundable) Reserve your spot with a payment at the Front Desk.
Two payments of $198.50 for members and $476 pre-pay for non-members.

REPEATEDLY VOTED BEST EXERCISE CLASS IN THE OJAI VALLEY

Meet our club cat…CC!
She is the newest addition to our club and we are happy to have her.



DON'T STOP NOW!
It happens to everyone. You're exercising regularly and something happens to interrupt your routine & you stop.
Reason #1: You get caught in the "What the he__..." syndrome
You eat tons of fatty foods & stop exercising for weeks. The temptation is to say, "I blew it. What the he__…" and give up. (Yes, this really is a syndrome & that is the name.)
Let it go and start over. The only difference between you & the people currently exercising is they came back & started over.
You haven't really "blown" anything. Think of your high calorie meals as a treat, not a sin, and stop sabotaging yourself.
Correct what went wrong & make a plan to succeed. Life is rarely smooth and easy & we all have roadblocks along the way. Put it behind you & start again.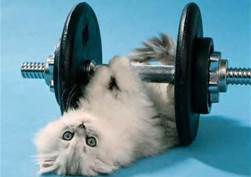 Reason #2: You're not seeing any results
You may question why you're taking the time to exercise.
Don't assume you're only getting results if you lose weight. Many benefits of exercise can't be measured by stepping on the scale. Physical activity decreases the risks of most diseases, plus physically active people have a greatly decreased chance of premature death.
Set realistic goals: Our Fitness Director, Danielle Williams, is always available to help you make a plan that will work for you.
Reason #3: Lack of time
Sometimes it feels like we're being pulled in a million directions. Don't be tempted to stop.
Schedule your workout time: Schedule your workout into your daily schedule, just like a doctor or dentist appointment. Make it a commitment & schedule everything else around it.
Attend Group Fitness Classes: Group Fitness combines music, fun and camaraderie.
Schedule shorter sessions: You can still get a good workout in 30 minutes. If you only have 15 minutes, then exercise for 15 minutes. The key is to be PHYSICALLY ACTIVE every day.
THANK YOU MORA AND STANWORTH FAMILIES FROM KIDS CLUB!
Great big sloppy thank you kisses from Kids Club for the great books and puzzles donated by Ashas & Aidan Mora and Stella Leelen & Parker Stanworth. Thank you!!!

If you have toys, books, or puzzles in good condition that you would like to pass on, please bring them on in to our Kid's Club or call Corkey at 805 646 7213



BUILD A BETTER BODY WITH EDEN FLYNN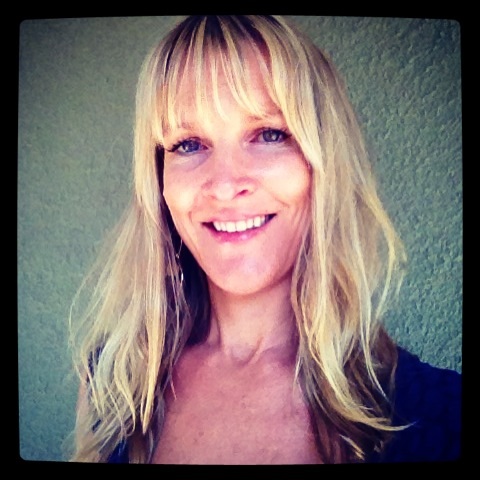 MONDAYS 5pm & FRIDAYS 9:30am
Eden teaches two amazing classes at OVAC, CARDIO PLUS and BOSU BLAST. Her classes combine body conditioning with high intensity cardio intervals interspersed with gentle stretching. They're designed for those who want to boost their energy level as well as their metabolism.

Eden's goal is to inspire people to enjoy their exercise practice, no matter how challenging it may be at times. The movement and the music never stop in her classes but she always encourages people to find that delicate balance between listening to their own body while challenging themselves to move beyond their comfort zone in a safe and supportive way.

Eden's classes are informed by her vast knowledge of body conditioning attained through her professional background in dance, almost two decades of yoga practice, and a lifetime of involvement in various fitness approaches intended to safely support physical and emotional wellbeing. Eden loves being part of the OVAC community, and she likes being able to take a few seconds after her classes to peak through the kids club window and watch her little one play and have a good time with the other kids and the awesome staff that takes care of them.



NEW PRE-SWIM TEAM CLASSES ON MONDAYS AND WEDNESDAYS
Mantas and Dolphins Starts April 7th
Spring has sprung and the weather is getting warmer! Don't wait until Summer, get a head start on swim lessons now.
$60/monthly session (April, May, June)
(Non-member add $25)
10 child/class max. 4 child/class min



Manta Rays Ages 4-6, 3:45pm-4:15pm
(Pre-Swim Team lesson)
Swimmers learn free style and back stoke basics. Side breathing, ready position, swimming in deep water, stroke introduction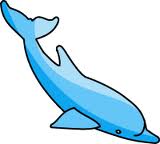 Dolphins Ages 6-9, 4:15pm-4:45pm
(Pre-Competition Swim Team)
This group prepares swimmers for swim team. Stream line push off, diving into deep water, stroke development
Reserve your spot now and sign up at the front desk.
Call or text Meg at 805.421.9572
Please see ovac.caclubs.com and click on Aquatics for more information.


EXTENDED PRACTICES/TIME CHANGE FOR HEAT SWIM TEAM
Starting April 7th OVAC's Ojai Heat will practice as follows:
A group: MWF 3:45-5:00
B group: MWF 4:00-5:00
Cost: $70/mo. $200/12 week session

Please see our website at ovac.caclubs.com and click on Aquatics for more information on how to join.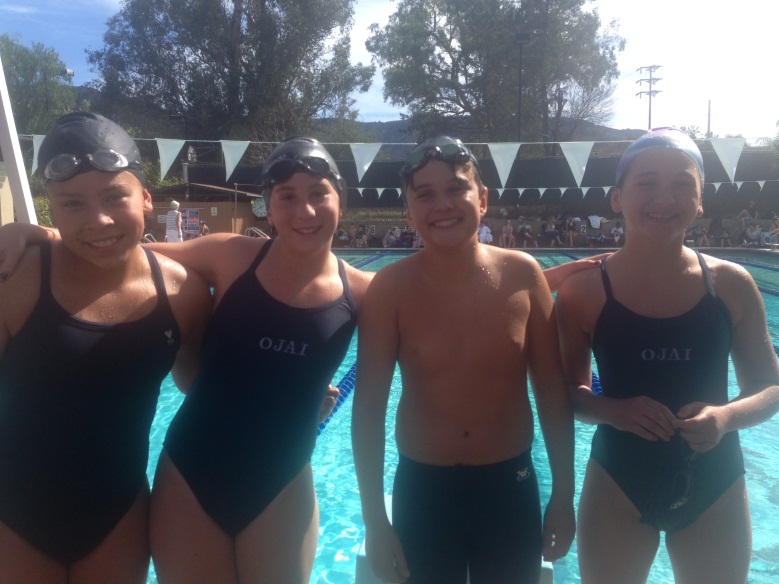 Heat Relay Team: Elizabeth Hemmert, Olivia Jones, Jem Ruf, Jory Cheldin


START YOUR DAY RIGHT!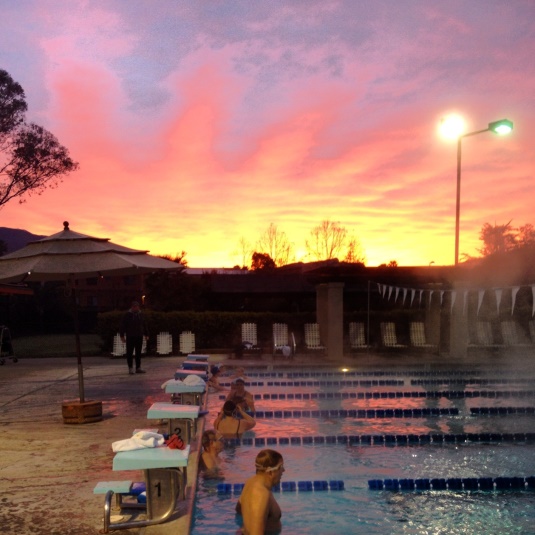 MASTERS SWIMMING AT OVAC-ALL ABILITIES WELCOME!!
Coach Rick Goeden coaches OVAC 's Masters Swim Program. Rick has over 30 years coaching experience coaching and has taken the OJAI Masters to win SPMA's regionals five times. He has also led many individuals to Southern Pacific Top Tens and USMS National Top Tens.

Mondays – Wednesdays – Fridays
6:00am Masters/ 9:00am Technique Class/ 12:00 noon Lunch Bunch
Tuesdays – Thursdays
8:00am Masters /9:00am Senior Masters
Saturdays 7:30am Masters I
For More Information Contact Rick Geoden theswimguy@sbcglobal.net


ARE YOU AT YOUR BREAKING POINT?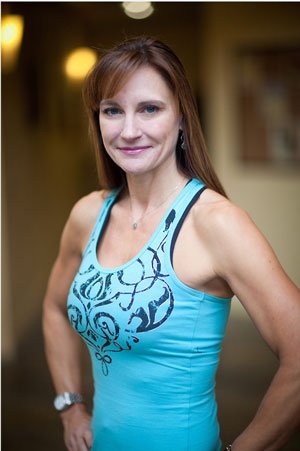 By Dream Jeans Leader Danielle Williams
My breaking point came after the birth of my second child. I was sick of shopping for clothes to hide the fat that spilled over the top of my jeans. During my late 20's and early 30's, I steadily gained excess weight and did little to control it. I was having babies after all, it was acceptable. It dawned on me one day that I was overweight for the first time in my life.

I continued to accept the weight rather than do anything about it. I realize now that this was mostly driven by being self-conscious and embarrassed. I knew nothing about how to change my body, my diet or my life. I had never stepped foot in a gym. I was raised in the Midwest on soda, red meat and potatoes. Then my marriage started to deteriorate and it caused me to finally reach my breaking point. I joined OVAC out of desperation.

I vividly remember those first few months as a member at OVAC. The mirrors near the dumbbell rack upstairs showing my reflection left me feeling hopeless – I didn't even own proper gym attire. I couldn't run because I had zero endurance and lifting weights of any type, even my own body weight, left me miserable because I had no strength. I was in the absolute worst shape of my life and only in my early thirties. I had succumbed to the mom myth – I believed what I had been told that having babies inevitably leads to weight gain and the destruction of your body. Wrong.

My first personal trainer at OVAC (remember Eric Benson?) slowly introduced me to exercise. I stopped making excuses and devoted myself to trusting that I could make positive changes if I just took it one step at a time. I started trying different group fitness classes (at first, I hid in the back, barely able to tolerate the first 20 minutes). As that first month passed, I noticed I was getting stronger. With this first taste of success, I was hooked. Four months in and my body could actually tolerate a full class. I started feeling good at this point and I started setting goals for myself and trying to learn everything I could from my trainer, fitness magazines and websites. The result of my taking a chance to trust that others could help me - I have achieved results I never thought possible. I became a gym addict in a good way. I even went so far as to apply for a job working at the front desk at OVAC – I loved it here that much. Fast forward 10 years and I am in better shape that I have ever been. I have devoted my life to personal training and empowering women by teaching them how to successfully lose weight. The Dream Jeans Challenge is the result of my passion to make it possible for you to achieve your desired weight loss results, no matter where you stand today. If you feel overwhelmed or terrified, please keep my story in the back of your mind. If you are at the breaking point and are tired of feeling hopeless, it's time to sign up for the next round of the 8 Week Dream Jeans Challenge starting the last week of April. The cost is $198.50 billed in each May and June. Enrolling is easy, simply email me at dwilliams@caclubs.com.
LIMITED TIME OFFER!

COMPLIMENTARY WELLNESS COACHING SESSION!
Contact Pamela Vos at 805-832-2020 or Pam@foreverfitliving.com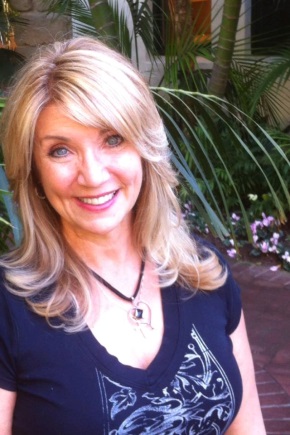 The process of wellness coaching progresses through several stages:
1. You provide background information through a well-being assessment so that you and your coach are well-informed on the key issues, including medical considerations.

2. During the first 60-90 minute coaching session, you identify your priorities and develop a personal wellness plan including a vision, three month goals and the first steps.

3. If you decide to continue with your coaching, in subsequent 30-40 minute coaching sessions, each week, month, or quarter, you and your coach review the progress toward your vision and goals, explore and resolve the most pressing issues, learn something new, and then agree on a set of goals for the following week. You will enjoy plenty of ah-ah insights along the way.

4. By the end of three months, you can expect to reach more than 70% of your three-month goals and feel energized and confident to embark on new areas with or without your coach.

Contact Pamela Vos, Wellness Coach and award winning Fitness Instructor to schedule your complimentary session: 805-832-2020 Pam@ForeverFitLiving.com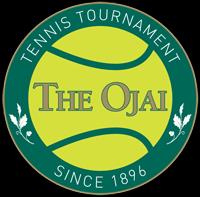 The Ojai tennis tournament is coming!
Look for the Pac 10 Girls Tennis Teams here at the club April 23rd-27th.
Needed: Housing for Pac-12 Tennis Players
We are looking for homes in the Ojai area with extra beds & access to bathrooms for April 23-27. Host families will receive a FREE All-Tournament Pass for each player they house.
Contact: Nancy Pierson
(805) 750-7251 piersonnan@yahoo.com
THE MYSTERY WITHIN - FASCIA
By Danielle Williams, Fitness Director

That nagging pain that just won't go away may be a problem just under your fingertips. More precisely, about 2mm under your skin, fully encompassing your body and weaving its way through your insides like cob webs is your fascia. It consists mainly of densely packed collagen fibers arranged as sheets, cords and bags that wrap, divide and pervade each of your muscles, bones, nerves, blood vessels and organs. You read that right – every bit of you is permeated with protected and connected with fascia.

Fascia is now recognized as a major player in every movement you make AND every injury you have ever experienced. How is it involved? Fascia wraps around every one of your internal parts to keep them separate and allows them to move as you move your body. Fascia connects your organs to your ribs to your muscles and all your bones to each other. It is your internal structure that is an unimaginable feat of engineering, balancing stressors to create a body that is at once mobile, flexible and durable. But here is where things really get weird: Fascia doesn't just act like plastic wrap. It can actually contract and impact the way you move.

One way to visualize this is to pull on the collar of your shirt. You notice that other parts of your shirt responds to the tug. Fascia works similarly. It fits like a giant, body-hugging shirt covering your whole body. It is not possible to move just one piece of fascia, and it participates in every movement you make. Now imagine pulling your collar again and this time holding the pull for eight hours. Or imagine pulling it 2,500 times. These actions are similar to the time you spend leaning forward at a desk or the steps you take during a run. Your "shirt" is going to be negatively impacted.

The good news is that your fascia is tougher than a shirt and has amazing self-healing properties. When it is healthy, fascia is smooth, supple and easily slides as you move and stretch in any direction. But, inactivity will make it difficult for fascia to keep its optimal flexibility, shape or texture. Chronic stress causes the fibers to thicken in an attempt to protect the underlying muscle. Poor posture, lack of flexibility and repetitive movements pull the fascia into fixed patterns. Adhesions form within the stuck and damaged fibers and they're hard to get rid of.

Fortunately the damage done to your fascia is reversible and further problems can be avoided. Sticky adhesions form between fascial surfaces that aren't being moved regularly and can inhibit range of motion. Take a few minutes first thing in the morning to stretch out, head to toe, just like a cat. Like every tissue in your body, your fascia is made of water and it works better, moves better and feels better when you are properly hydrated. Keep your muscles flexible. Chronically tight muscles lead to the fascia surrounding the muscle also becoming tight and rigid. Once your fascia is tight, it is stubborn about letting go. Fascia reacts more slowly than muscles so trying holding gentle stretches three to five minutes, relaxing into the hold. Use a foam roller on your fascia, being gentle and slow in your movement until you find an area of tension. Finally consider seeing a fascial or myofascial therapy specialist to address that nagging injury.
Source: runnersworld.com; Julie Lucas; Understanding Your Fascia


TENNIS NEWS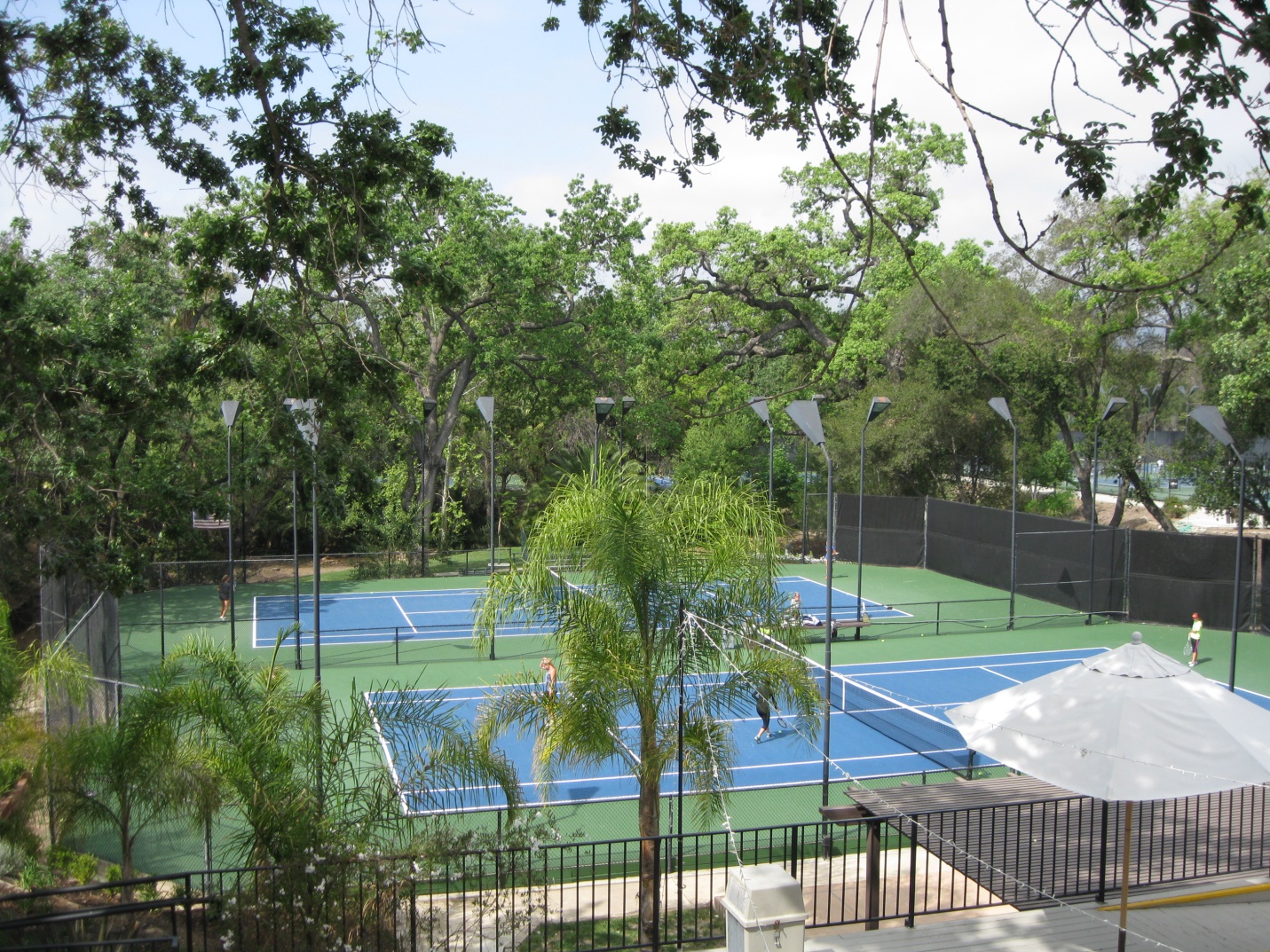 To say things are getting busy at OVAC Tennis would be quite the understatement! With seven USTA teams starting this month along with The Ojai Tournament around the corner, tennis is booming! Most of you may have noticed but if you haven't been around please check out the new resurfacing on courts 1,2,9&10! They look amazing and I hope everyone gets a chance to hit on them soon! Also a reminder of the upcoming weekends and court availability. The Spring season will make most of the side courts booked with League play. We will try to leave courts 1&2 open for members but there may be a rare occasion where all courts are booked. Always be aware of the clay courts if this ever happens, they are always available for play! Have a great April and go out and see some great tennis!

See ya on the courts!

Ryan


ADULT INTERMEDIATE CLINIC
Friday 10:00!!

Come join Ryan along with a fun crew every Friday at 10:00 for Intermediate tennis drills and games. A great way to work on your doubles game and break a sweat! Contact Ryan (746-5094) for more details!


JUNIOR CLINICS
Pee Wee Tennis | (Ages 4-7) | Tuesday 4:00-4:45 | Cost $10
Futures Tennis | (Ages 8 & up) | Thursday 4:00-5:00 | Cost $14
Intermediate/Advanced | Wednesday 5:00-6:00 | Cost $14
Tournament Level | Monday 5:00-6:00 and Wednesday 4:00-5:00 | Cost $14
Friday Adult Clinic | Friday 10:00-11:00 | Cost $14


THRIVE 8-WEEK BODY BREAKTHROUGH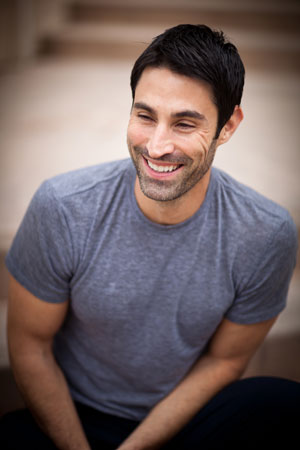 Something New at OVAC
With Certified Personal Trainer David Rogge

It's no shock to anyone that our bodies need exercise, but it just isn't happening for many of us. And why would you even want to workout? Yes, there is the nagging voice of the doctor in our head feeding us doomsday predictions about our health if we don't get our butts in gear. And we can see the ever-expanding waistline in the mirror. But, let's be honest, it is still hard to get motivated when we know that starting an exercise program is going to be excruciating. It is going to test our limits and we are already at the edge with the stresses of everyday life. It might hurt. Many of us already have joint pains or back pain that we are trying to deal with in our day to day life. And then there is the fear of leaving the gym with muscles so sore we can barely move for days on end. Deep down we all harbor fears of looking like an idiot because we can't keep up or we don't know how to do some exercise that looks like only Olympic gymnasts would survive.

I get it. I have felt all these same fears and used every excuse in the book to avoid the gym at some point in my life. I just didn't like working out and scoffed at people who went to the gym. But obviously that changed and helping others overcome their fears and the things that are holding them back is now my daily passion. I have committed to helping people just like you overcome your roadblocks with a unique approach that safely and effectively delivers results.

What results? The Thrive 8-Week Body Breakthrough was created as a weight loss and strength building program that relies on progressively adding layers of strength to your body. The prime focus will be on developing strength in the core and the most powerful muscle in your body - your glutes (yup, your butt). And I am going to spend a lot of time teaching you how to move correctly, expanding your flexibility and mobility that is so essential to making any type of change in your body. Once you have developed this base of strength and movement, you will be amazed at how quickly your body will change. You will feel empowered like you never thought possible and proud to look in the mirror each day. And you will do it without having to perform any joint jarring, high impact moves. These will be scientifically designed workouts not breakdown sessions.

Yes, this is different from any other program offered here at OVAC. It is intended for those hoping to lose weight and build strength in a small group setting, but may find some of the other programs too much, too fast. My goal for you is to have you walk out of this 8-week session more toned, stronger, and confident, without any of the nagging aches and pains you have been struggling with for years. I actually want you to look forward to coming to the gym. And when you are done, you won't need me. You will be ready to continue on your fitness journey and hopefully inspire others to do the hardest thing in the world - just take the first step.

8 CONSECUTIVE FRIDAYS AT 4pm STARTING MAY 2nd; $99.25 BILLED MAY and JUNE
Email me at d.rogge@ yahoo.com to sign up. Or you can call me 323-717-6018


OVAC Lap Pool Schedule
***Please note the revised afternoon schedule starting April 7th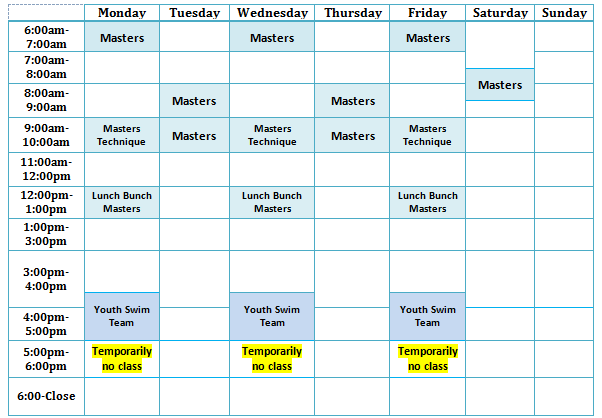 OVAC coaches will always do their best to accommodate lap swimmers. As swim class attendance continues to grow you may be asked to share a lane if you plan to swim during scheduled classes. To ensure a comfortable lap swim, it's best to plan your lap pool workout before or after swim classes.


TRY PILATES IN OUR PRIVATE STUDIO!
RECEIVE A COMPLIMENTARY "TRY BEFORE YOU BUY" SESSION
Call Pam Vos at 805-832-2020 to schedule your first FREE Session.


Pilates F.A.Q.'s
What exactly is Pilates?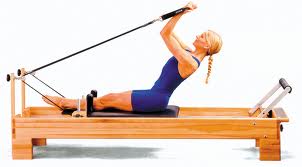 Pilates is a system of over 500 controlled exercises that engage the mind and condition the total body. It is a balanced blend of strength and flexibility training that improves posture, reduces stress and creates long, lean muscles without bulking up. Pilates works several muscle groups simultaneously through smooth, continuous motion, with a particular concentration on strengthening and stabilizing the core (the abdomen, back and pelvic girdle region, sometimes referred to as the "powerhouse").
The focus is on quality of movement rather than quantity, which makes one feel invigorated rather than exhausted after a session. Pilates takes a balanced approach so that no muscle group is overworked and the body works as an efficient, holistic system in sport and daily activity. Pilates exercises can be performed on a mat or on specialized equipment such as a Reformer, Cadillac and Ladder Barrel.

What are the benefits of Pilates?
With regular committed Pilates workouts you can expect to:
• Tone and build long, lean muscles without bulk
• Challenge deep abdominal muscles to support the core
• Engage the mind and enhance body awareness
• Efficient patterns of movement making the body less prone to injury
• Reduce stress, relieve tension, boost energy
• Restore postural alignment
• Create a stronger, more flexible spine
• Promote recovery from strain or injury
• Increase joint range of motion
• Improve circulation
• Heighten neuromuscular coordination
• Offer relief from back pain and joint stress
• Correct over-training of muscle groups which can lead to stress and injury
• Enhance mobility, agility and stamina
• Compliment sports training and develop functional fitness for daily life activity
• Improve the way your body looks and feels

How Do I Get Started?
You should start with a private session with an instructor who will discuss and assess your medical history and your exercise goals. You are then guided through a Pilates workout where your physical condition is assessed and a program is tailored to suit your needs. You can continue with private sessions or you can work in small group-sessions (1 instructor with 2 clients) where you work on your customized program. These sessions are generally 60 minutes and you will continue to be guided, monitored and progressed safely on an individual basis.

How does Pilates differ from yoga?
Joseph Pilates was inspired by both eastern and western forms while developing his method, so there are many similarities. The breathing is different, and you are asked to pull your stomach in rather than allowing it to fill with breath. Pilates is also movement, rather than the holding of postures that is yoga.

What is a Pilates Reformer Classes?
The Pilates Reformer is the most well known piece of Pilates equipment. It is a bed like frame with moveable carriage where a person sits or reclines and does his or her stretching, is an excellent way of exercising without hurting the joints while strengthening muscles. To attend a group reformer class you should have at least five (5) Private lessons from a Pilates professional or attended a specially designed Reformer Introduction class. You must know the names of basic reformer exercises and how to adjust Reformer settings on your own. Classes should be no more than 6 people to work in unison with a staff member directing class and assisting in corrections. This class is geared toward those who attend private lessons and want to work out at a steady pace with limited personal attention.

What age group is Pilates for?
Pilates can be beneficial for virtually all ages, fitness levels and body conditions.
Pilates is still popular with dancers, gymnasts, athletes and others in their physical prime but it is equally suitable for almost any age.
Indeed, one of the beauties of Pilates is that we tailor it to suit each personage and physical condition.
Many of our clients are middle-aged or elderly. Older clients still might have to ask medical advice before taking up Pilates and to start more slowly.

Is Pilates mainly for women?
Far from it. Pilates, after all, was invented by a man, Joseph Pilates, originally for his own benefit – and was only later adapted for women.
Men, what's more, tend to be less flexible than women, and so to need Pilates even more.
In fact countless celebrity devotees of Pilates, from Hugh Grant to Martin Amis, John Cleese, Ian McKellen, Patrick Swayze, and an ever-growing number of famous footballers, rugby players, cricketers and other professional athletes have engaged in Pilates regularly.

How often should I do Pilates?
Try to work out 2-4 times a week, taking a day off in between sessions to rest or enjoy some kind of cardiovascular activity (walking, bicycling, swimming). This kind of regular, consistent practice will help you make the mind-body connection and integrate the various Pilates principles (list). You should start seeing and feeling results in about 10 to 15 sessions. However, we have many clients who do reformer sessions once per week and other modes of exercise on other days.

Why are personal training sessions with a Pilates instructor so expensive?
Pilates instructors are highly trained professionals who have invested hundreds of hours studying the technique. They learn over 500 exercises for both the mat and Pilates equipment. They learn the philosophy and theory behind each movement, spend considerable time observing and mastering proper form and sequences, and apprentice to fine tune their teaching skills prior to taking a rigorous written and practical exam.

Does the Pilates method benefit posture?
Yes! Thanks to its basic principles, the Pilates method can be used for orthopedic rehabilitation. The control needed in all of the exercises and the synergy between the abdominals and the lower back help reduce the risk of injuries and relieve back pain. Most of the exercises are carried out in an horizontal position or sitting, so that spine joints are never stressed and bad postures are avoided. A correct posture not only means elegance of movements but, most important, releases spine from bad postural habits so that you may become a few centimeters taller!

Why is Plates considered a mind/body conditioning program?
Pilates requires precision, control and concentration in order to create movement that is fluid, easy and rewarding. Unlike some workouts, Pilates requires you to continuously think about what you are doing. As a result, you'll find your Pilates workouts absorbing and even rejuvenating.

Is the Pilates method suited for Seniors?
Absolutely. There's no age limit in the practice of the Pilates method, as many of the very first pupils of Joseph Pilates show. Indeed, despite being 70 and 80, they are fit and still working – among these Lolita San Miguel, founder of the Puerto Rican Ballet Concierto, who was certified officially by Joseph Pilates. The Pilates method works against the natural "stiffening" we all suffer from when getting older. Exercises improve flexibility, stretching and toning up muscles.

Will I lose weight through Pilates exercises?
In essence, Pilates exercise is not a cardiovascular workout and burning calories is not it's main focus. However, in conjunction with a sensible diet and some cardio work such as brisk walking, bicycling, aerobics or swimming, Pilates can factor into a weight loss program. Pilates exercises help strengthen, sculpt and tone the body while building long, lean muscles.

Can I do Pilates if I'm pregnant?
There is a lot of debate on the subject of pregnancy and exercise in general. Generally speaking, moderate exercise is safe throughout a normal, healthy pregnancy and many gentle Pilates exercises are appropriate. However, keep the following cautions in mind.

I have a back problem – will Pilates help me?
If you have any sort of back or joint problem you should always check with your doctor or specialist before embarking on any new exercise program. However, Pilates is recognized as being of particular benefit to many back problems. By using and developing the strength of the deep abdominal muscles, the supportive spinal muscles, the muscles of the pelvic floor and the stabilizing muscles of the upper back and shoulder area, you will learn to correct your posture, reduce strain and stress and realign the body.

If you are interested in trying a FREE SESSION of Pilates, please contact us!
Pamela Vos, CFT
pvos@caclubs.com
805-832-2020
Victoria Ott, CFT
vott@caclubs.com
805-665-7406