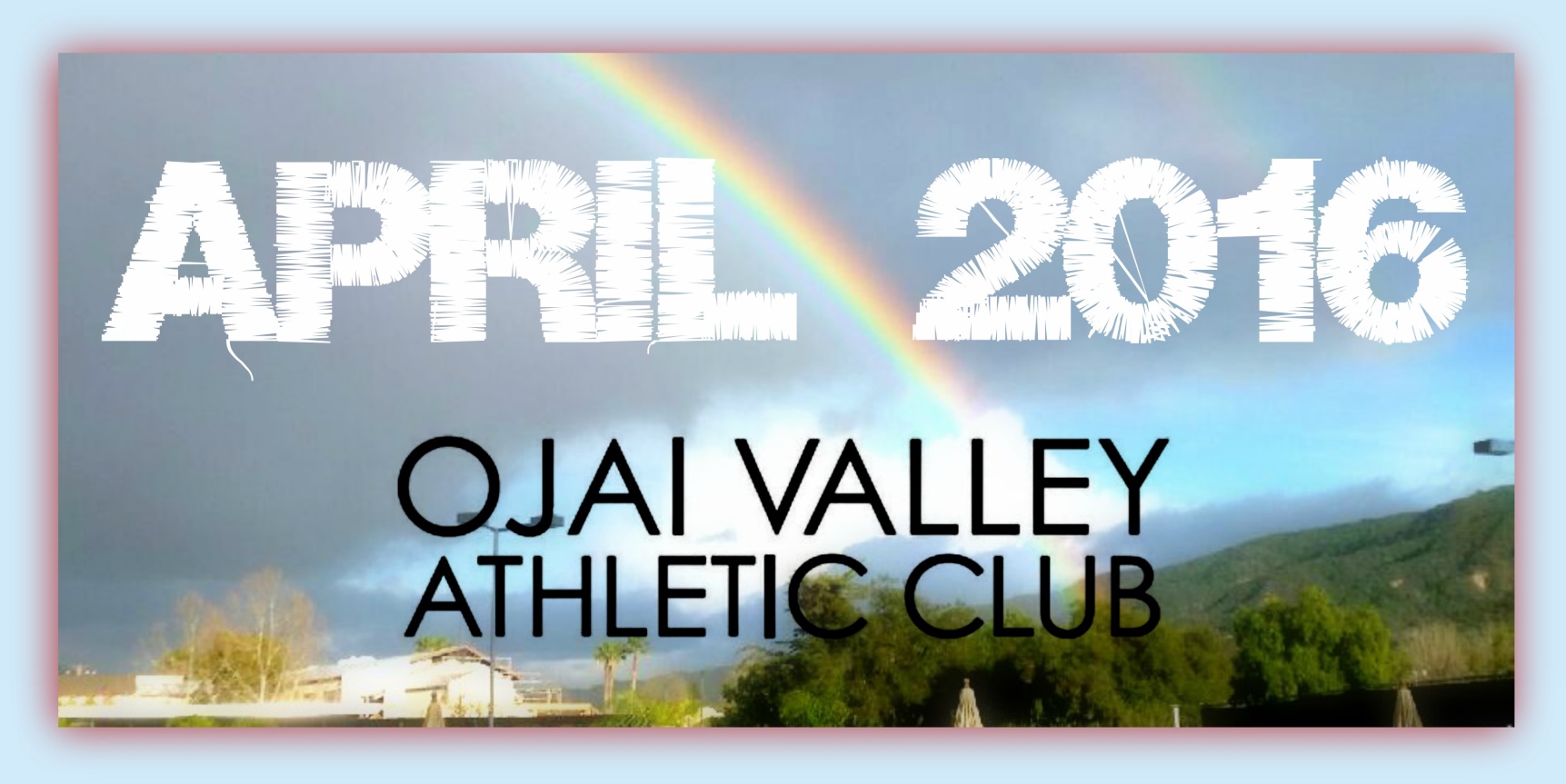 EDISON POWER OUTAGE IN APRIL
THE CLUB WILL CLOSE ON APRIL 30TH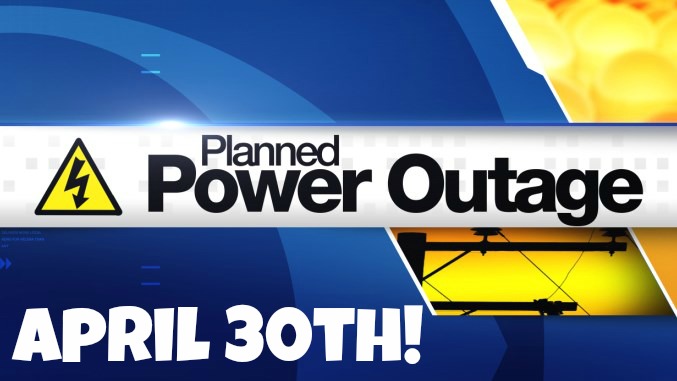 On Saturday, April 30th Southern California Edison will be shutting off all the electrical power at OVAC in order to install a new power pole and relocate our electrical transformer. If everything goes according to plan, our power will be off for 24 hours. However, if something unexpected happens, the power could be off longer. For safety reasons, we will close the club on April 30th. We will be posting signs and reminding members when we get closer to the outage date. If you have any questions, please contact Nancy Prather at 646-7213.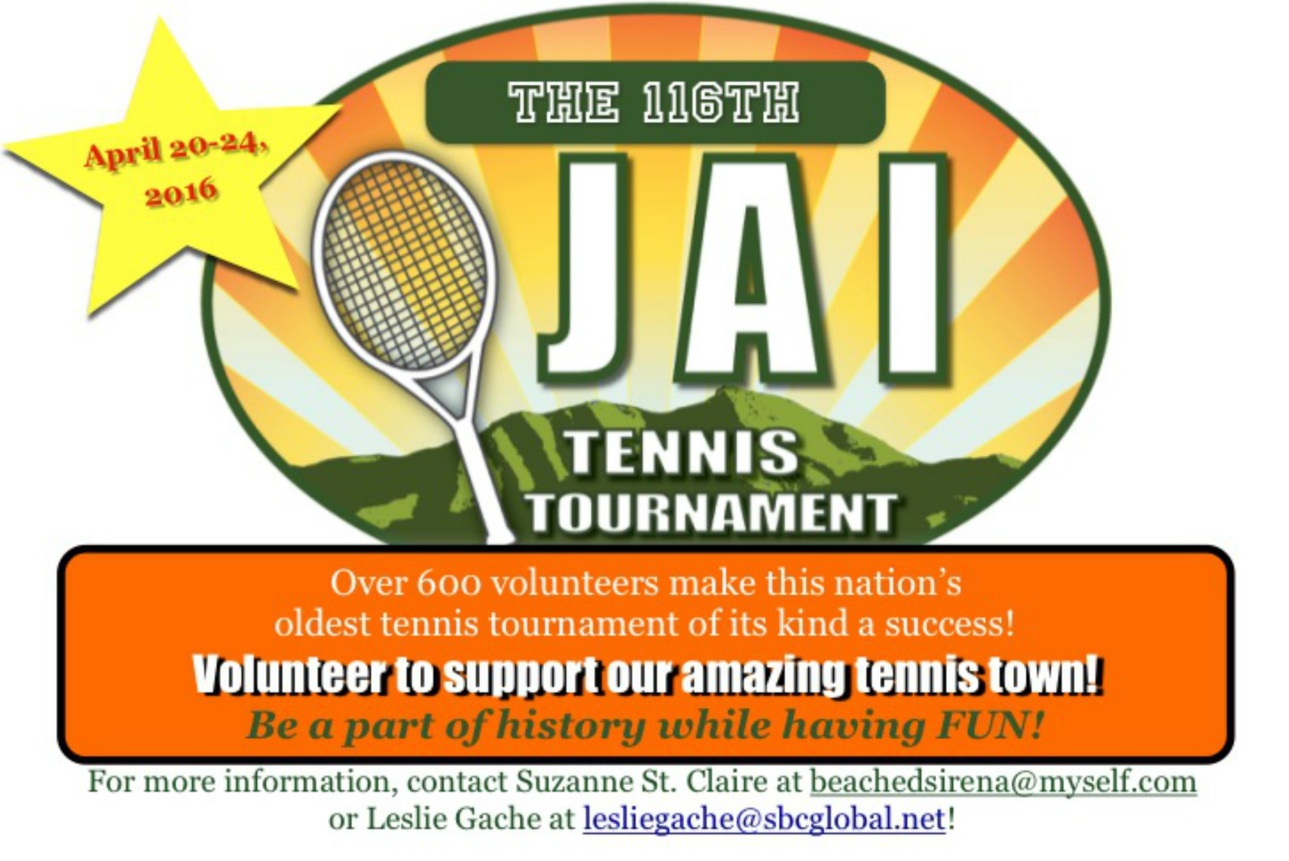 THE 116TH OJAI TENNIS TOURNAMENT NEEDS YOU!
Help support your tennis community by participating in one of the oldest tennis tournaments in the nation. Take the opportunity to reach out and volunteer for one of the many positions available. For more information, contact Suzanne St. Claire at beachedsirena@myself.com or Leslie Gache at lesliegache@sbcglobal.net


HAPPY PILATES DAY!!!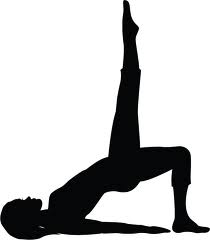 April showers become the flowers of May
It also happens to bring another Pilates Day.
Roses are red and all dogs go to heaven
We hope to see you all on May seven.
From 9 until 4 demonstrations, food, and drink
Good time will be had by all, we think.
So come on over & take a look see
Good health on display at the OVAC.

SATURDAY, MAY 7, 2016 -9:00AM-4:00PM
JOIN US FOR THE FUN……..
Pilates equipment demonstrations, food, drinks, and PRIZES!!!!


TENNIS NEWS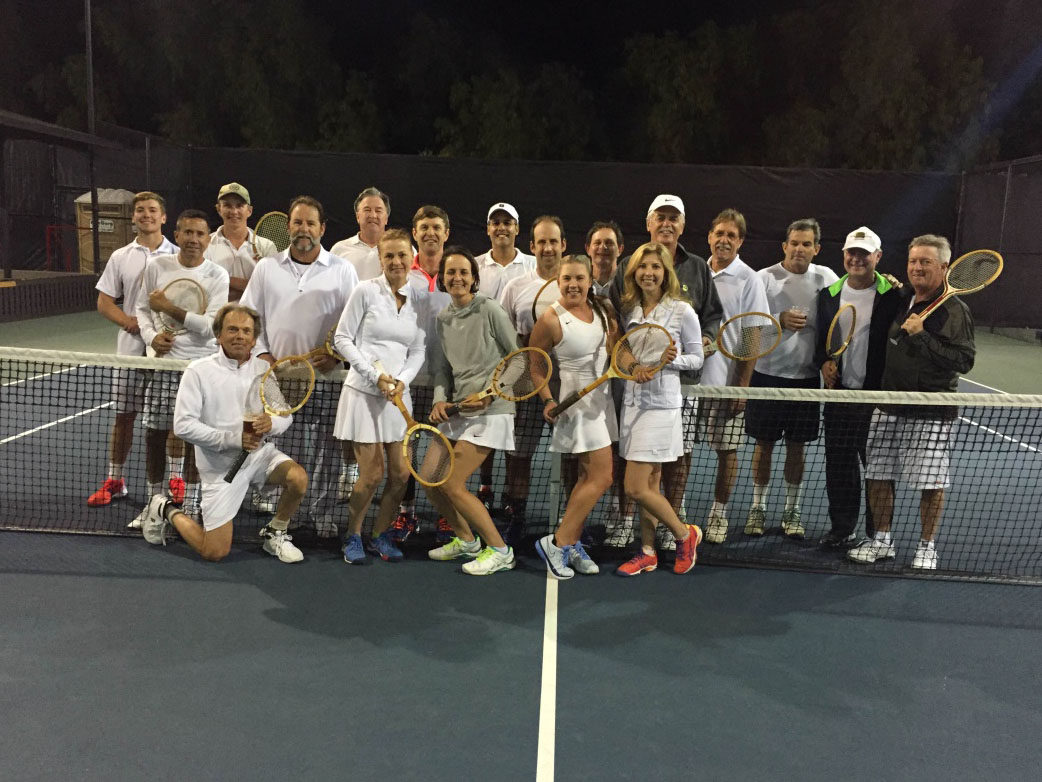 We had a very busy month of March…lots of great tennis along with great weather. I want to thank all those who attended the Whites and Woodies social last month. We had a great time playing under the Friday lights. We look forward to continuing this great event every year! It was also great to see all the amazing USTA tennis on the weekends. Both junior and adult teams had a great Winter season. Good luck to all those playing in the upcoming Spring season.

As all you tennis bums know, April means one thing...The Ojai Tournament!! We are getting the club ready for all the great tennis coming in the next few weeks. I hope everyone takes the time to watch some of the great Ladies PAC-12 tennis help here at the club.
I hope everyone has a great start to the Spring!

See Ya on the Courts!
Ryan


SPRING TENNIS CLINICS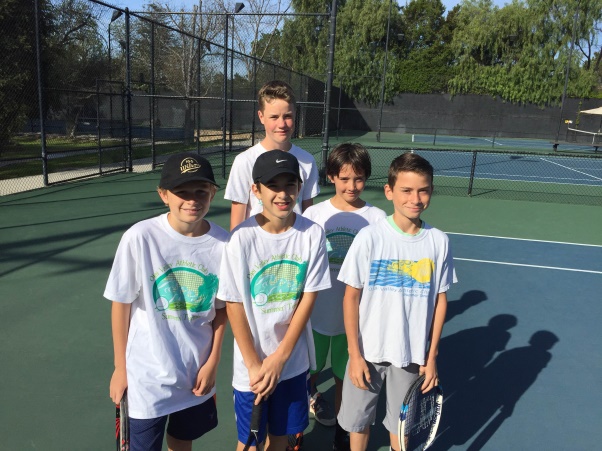 Future Stars Clinic
Level I Tuesdays at 4:00pm
Level II Thursdays at 4:00pm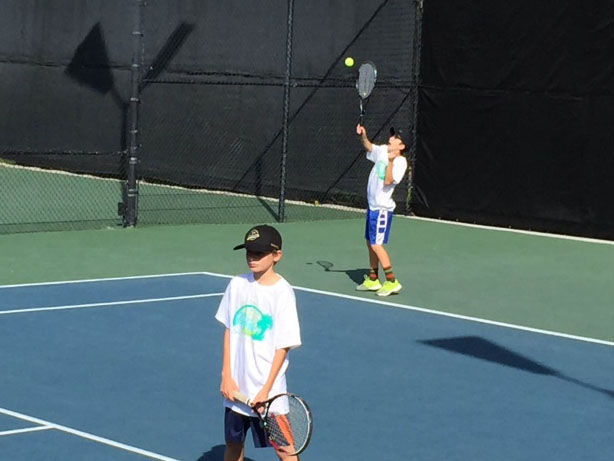 Intermediate/Advanced Clinic
Wednesdays at 5:00pm

Tournament Players Clinic
Mondays at 5:00pm and Wednesdays at 4:00pm


 
THINGS YOU NEED TO KNOW IF YOU WANT TO LOSE WEIGHT
By Fitness Director Danielle Williams

There is so much information out there about weight loss that it can be daunting knowing where to begin or what's accurate (and so much that you read is far from it). So, let me provide you with three tips (yes, just three – you can do this) to cut through the hype and bad science to get your started. These three tips should be where you focus your weight loss efforts first and foremost.
1. FOCUS ON CALORIES & PROTEIN INTAKE. Most agree that to lose weight you must create a negative energy balance. If you are unaware of your daily calorie intake, how can you be sure that you are achieving a negative energy balance? Remember the goal for most of us is to lose fat and not be unhealthy skinny. Most experts agree that for this to happen you must combine calorie restriction (progressive over time) with the right foods (quality) and consistent protein intake to lose fat and maintain or even gain muscle.
2. EMPHASIZE HIGH INTENSITY RESISTANCE TRAINING (AND INTERVAL CARDIO). You should focus on an exercise program that incorporates progressively higher volume as many times per week as your recovery allows, while incorporating metabolic techniques and/or interval cardio. This type of training is essential for fat loss. Lean muscle looks good and this is the fastest way to get there. Please grab a Fitness Schedule to check out the Thrive Performance Small Group Training schedule to try this super effective style of training. On the Group Fitness Schedule, the Monday 8:30am Body Conditioning class and the Tuesday/Thursday 7pm Weekend Warrior class are other great options for interval resistance/cardio.
3. REMEMBER MINDSET MATTERS. Quite simply, you cannot succeed unless your mind is on the right track. That's right – you are the greatest barrier to your own success. As Jeremy Scott references in his book "Make Success Mandatory", you need to alter your perspective on fitness from a "should" to a "must". Rather than telling yourself "I should start working out", you need to start thinking, "I must start working out". To make dramatic life changes, start creating list of your "musts" – those that'll help you reach the goals. Ask yourself right now how likely it is that you will hit your weight loss goals in the next three months. Now, ask yourself who you love the most in the world. Now visualize a person with a gun to the head of the person you love the most and imagine that you knew with 100% certainty the trigger would be pulled if you didn't meet your weight loss goals in the next three months. How likely are you to hit your goal? What's the difference? Quite simply, your motivation. That's it. Most of the time, we don't fail to achieve our weight loss goals because of lack of knowledge and how-to, it's because we haven't associated the right level of motivation to the outcome.
For a guided weight loss program designed to help you get the right type of training, mindset and nutrition, please join the next Dream Jeans Challenge. Please see below for full details or email me at dwilliams@caclubs.com...
Apr 26th –June 16th Tu &Th 9:45-10:45am with Danielle
Apr 25th – June 15th M & W 4:00-5:00pm with Danielle
HERE'S HOW IT WORKS You will bring in a pair of jeans that you would like to fit into. You should be unable to button these jeans. We keep the jeans here at OVAC. In 8 weeks you WILL be wearing those jeans.
HERE'S WHAT IT INCLUDES
*2 group training sessions per week for 8 weeks led by a certified personal trainer.
*8 more solo workouts designed by a certified personal trainer (2 per week).
*Nutrition program and journal.
*Fitting into your dream jeans.
HOW IS THIS PROGRAM DIFFERENT? You will not rely on a scale. This is not a weight loss program. This is a REINVENT your body FAT LOSS program. You will learn the importance of strength training and metabolic training in the quest to lose fat. You will experience breakthrough moments and the feelings of empowerment that come along with such moments.
COST (non-refundable) Reserve your spot with a payment at the Front Desk.
$198.50 billed May + another $198.50 billed June for members and $476 pre-pay for non-members.


WELCOME NEW PERSONAL TRAINER, SARAH SIDOTE-ORTIZ
NASM CERTIFIED PERSONAL TRAINER, 20 YEARS FITNESS EXPERIENCE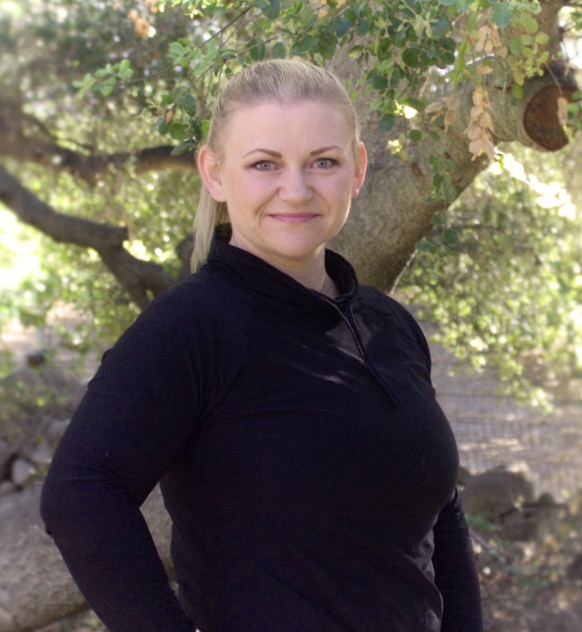 "Fourteen years ago when I began working the Front Desk at OVAC I was an over-weight single mom who desperately wanted a change. I previously worked at a hospital and knew that I wanted to help make a difference for people before they were sick or dying. Having been a member of the club since childhood I knew that the club would offer that environment. Starting at the Front Desk I loved seeing the changes in people and always wanted to help in more of an active way but I didn't think I could do that if I couldn't figure out how to help myself. Last year I decided enough was enough. No more making excuses. No more waiting for someone else to put me first. The only person that was going to make me feel better is me. No more putting off my dreams because of what other people might think or say. I'm doing this for me. So I put my baby in the stroller and started moving. I found what worked for me and forty pounds later here I am. I have a long way to go and I am still on my journey but I'm no longer afraid of what it takes to get there.

My years at the club have brought many changes for me including marriage and two more little girls. Most importantly, I have had years of observing our amazing fitness staff, learning from them, and participating in their quality classes and training. I am so thankful for trainers we have here. They are incredible role models for me and are the true reason I became a trainer. Finally, I am doing what I've always wanted to do… making a difference and having fun doing it!

Everyone starts somewhere. So where ever you are starting or whatever you have standing in your way, let's figure it out together."

Contact me today for a complementary session!
Call or text: 805-218-0874
Email: ssidote@caclubs.com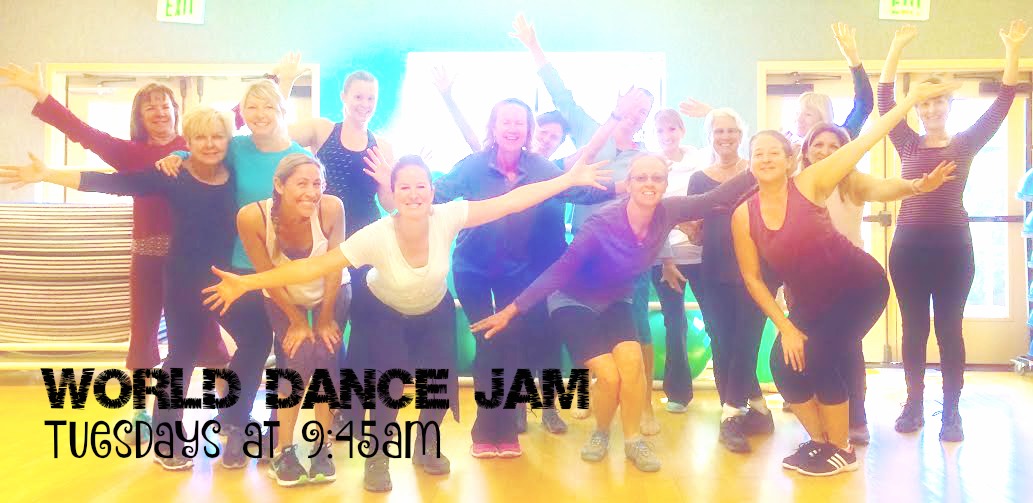 OVAC PENTATHALON RESULTS
SATURDAY MARCH 12, 2016

Name Age Time
Bob Ward 53 3:12.9
Wenke Seider 46 3:14.8
Chandler Thomas 24 3:16.9
Joe Dutter 23 3:24.5
Bryan Tally 57 3:56.6
Liz Mahoney 45 4:00.1
Elin Cheverez 40 4:02.7
Mike Sullivan 32 4:04.6
Kerry Ellison 62 4:06.8
Ken Umholtz 64 4:17.7
Terry Atkinson 64 4:17.9
Brooke Atkins 41 4:28.6
Quin Seider 10 4:34.6
Fliss Francese 11 4:35.2
Nancy Pierson 56 4:36.5
Molly Perry 49 4:41.6
Blaize Cheverez 12 4:45.7
Sweden Van Houten 10 4:54.8
Luzy Capuano 55 4:55.1
Leone Webster 67 4:56.5
Camilla Becket 55 4:56.8
Kelly Van Houten 53 4:59.6
Nancy Escher 68 5:01.9
Sarah Sheshunoff 42 5:07.2
Joy Golbere 50 5:10.7
Kristi Walsh 57 5:12.6
Grace Golbere 12 5:13.1
Ashley Allen 11 5:16.4
Emmerald Johnson 11 5:19.8
Keith Peters 64 5:25.6
Jo O'Connell 63 5:28.0
Hunter Johnson 12 5:38.7
Alex Gonzalez 11 5:45.1
Kate Moore 12 5:47.0
Elana Daley 51 5:54.0
Jane Carroll 64 5:56.9
Rosie Tower 64 6:12.4
Sheri Ann Cate xx 6:21.0
Jackie Jacob 62 6:21.0
Rene Churchill 11 6:24.4
Dieter Umholtz 11 6:41.8
Max Pinkernell 7 6:43.7
Melina Seider 7 9:44.4
Nancy Voyer 83 10:08.2