OVAC NEWS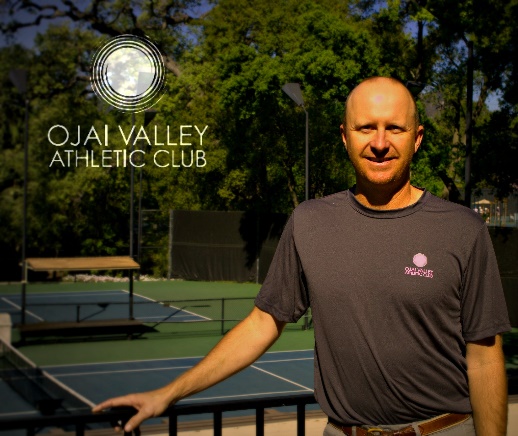 I hope everyone was able to stay dry last month. The grass is green and things are hopping here at OVAC!! As most of you know, April is a very special month for the club and the Ojai community. The 118th annual Ojai Tennis Tournament starts April 25th. As usual, we will be hosting the PAC-12 Women's Tournament. It is always great to have such amazing teams and athletes compete here at OVAC. Please drop by during the tournament to watch some amazing tennis!

See Ya at the Club!

Ryan



TENNIS NEWS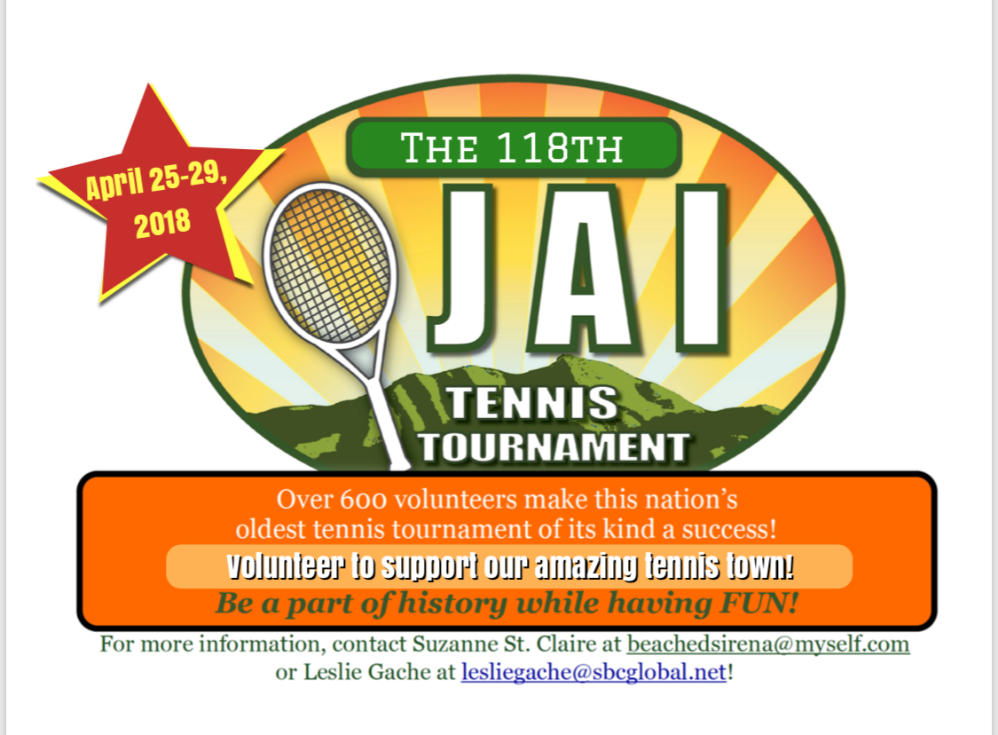 THE OJAI IS BACK!
Come out and enjoy some great PAC 12 tennis action at our club starting the 24th and going through the 29th. Court use for members will be limited to the clay courts during the tournament during tournament hours.
In preparation for this event, courts 6 and 7 will be resurfaced in the first week of April.
If you are interested in volunteering, please contact Suzanne St. Claire at beachedsirena@myself.com or Leslie Gache at
lesliegache@sbcglobal.net
.
We are also planning another Friday night tennis happy hour so look out for an announcement of the date and time.
FITNESS NEWS
40% OF ALL ADULTS IN THIS COUNTRY SUFFER FROM A CHRONIC CONDITION
…And these numbers are rising fast.
The
ROCK YOUR DIET
program can do a complete transformation of your health in as little as 21 days. This is possible so quickly because of how your immune system responds. It takes 21 days for the half-life of your IgG immunity (which makes up 75% of your immune system) to calm down, meaning a whole lot of what was making you feel bad is gone! You begin to feel DRASTICALLY better, often as early as day #4.
How does the
ROCK YOUR DIET 21 DAY MAKEOVER
get this to happen? Simply by removing the top eight most highly inflammatory foods in the Standard American Diet from your meals. Because 80% of your immune system lives in your gut, food is either contributory to a healthy lifestyle or the biggest downfall to your body due to the inflammation it causes when you have a food sensitivity. And don't kid yourself - we all have them. It is inevitable. We all also have many of the same ones.
An inflamed body with an immune system running in high-drive can lead to autoimmune disease or gut issues. The warning signs start early and look like this: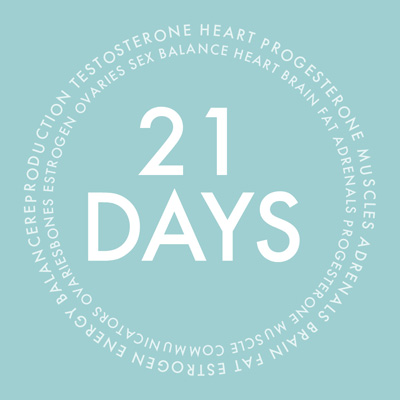 __Allergies
__Feeling tired and fatigued
__Loss of focus, forgetfulness and brain fog
__Runny or stuffy nose
__Skin rashes like dermatitis, dandruff, acne, psoriasis, eczema and skin tags
__Blood sugar instability
__
Weight gain, especially belly fat
__Sleepless nights
__Irritable mood
__IBS like constipation and diarrhea
__Infertility
__Hormone dysregulation
How many symptoms did you just check? It's time for you to find relief from a hidden epidemic of pain, suffering and unnecessary weight gain caused by the foods you eat. The
ROCK YOUR DIET 21 DAY MAKEOVER
is designed to create optimal hormone balance in your body by removing the top pro-inflammatory foods responsible for causing a negative immune reaction in the gut, while adding in foods that support the healing process of the gastrointestinal tract.
WHAT TO EXPECT?
• 21 days of easy meal planning including breakfast recipes, lunch guidelines, dinner recipes and weekly shopping lists (vegetarian and vegan recipes provided also) all delivered via email.
• A clear cut plan of action that takes out the guesswork
• Goal setting and inspiration guides, a system to track changes to your body and self awareness worksheets
• Access to a private Facebook group to ask questions and share the journey with other participants, as well as receive info and support from Certified Nutritionist and Personal Trainer Danielle Wommack
• Easily to follow pdf's delivered via email for this self-guided plan (there are no classes)
• 7-20 pounds of weight loss
• Reclaim your energy and overcome fatigue
• Never have to go hungry or count calories again
• Reset your hormones
• Eat healthy meals the entire family will enjoy
• Reclaim your overall health
$99 ENROLLMENT ENDS APRIL 5th. PROGRAM STARTS APRIL 8th. NON-MEMBERS WELCOME
Email dwommack@caclubs.com to enroll
AQUA STRETCH….IS THIS FOR YOU?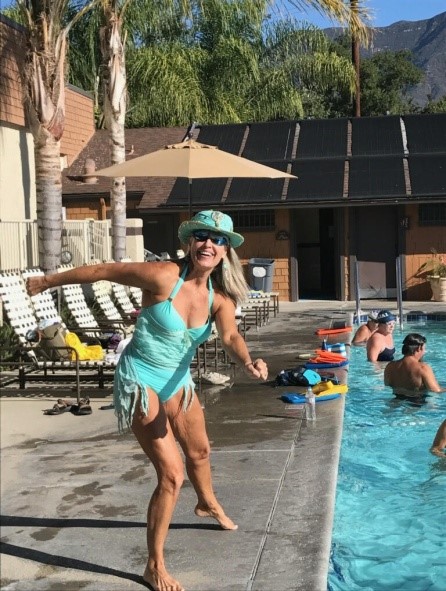 Do you struggle getting up and down from the floor in a traditional stretch class?
Do your joints scream when you try to hold a stretch?
Do you have trouble standing for long periods of time?
Do you wish you had more ease of movement in everyday tasks?
If you answered "yes" to any of these questions then "AQUA STRETCH" may be for you!
Join Mari Allen every Tues and Thurs at 10 AM
and experience your body moving in ways you never thought possible. Each controlled stretch combined with controlled breathing reawakens your body for a safe yet powerful water experience. The water is a comfortable 84 degrees and allows your body to feel virtually weightless.
If you are recovering from an injury, surgery, your pregnant or just love being in the water we encourage you to experience this new addition to our weekly aqua classes. 
MEET OVAC'S NEWEST PERSONAL TRAINERS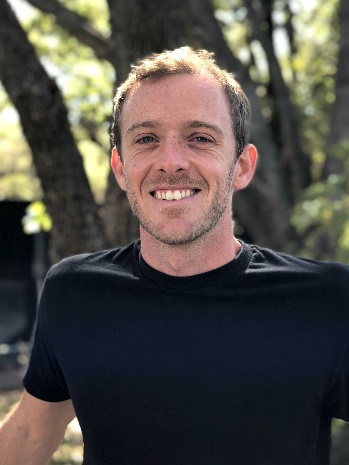 DAN MCCULLOUGH, born in South Lake Tahoe CA, is a young and active personal trainer with a lifetime dedicated to athletics. He is accomplished with his own track and field records, has guided a local world record open water relay swim, and worked as a ski patroller/first responder. A skydiving injury in 2012 led Dan down his current path to helping others with injury management and prevention. Dan currently enjoys training for keeping up with his dog and 5k runs. He also enjoys a good surf session and the 'few times a winter' ski and snowboard trip. Dan specializes in sports performance, injury prevention, joint pain, back pain, arthritis, balance, agility, strength training, weight loss, plus will be leading OVAC's new Couch to 5K program. Please enjoy a complimentary session with Dan this month by calling him at (530)318-2736.
"With a real passion for athletics, an unmatched sense of enjoyment comes from my training sessions. No matter where we begin, I work hard to ensure you leave feeling happier, healthier, more confident, and accomplished towards achieving your goals."
– Dan

DAN'S CERTIFICATIONS:
Certified Personal Trainer – American College of Sports Medicine
B.S. Kinesiology: Exercise Science – California State University Northridge
Basic Life Support – American Heart Association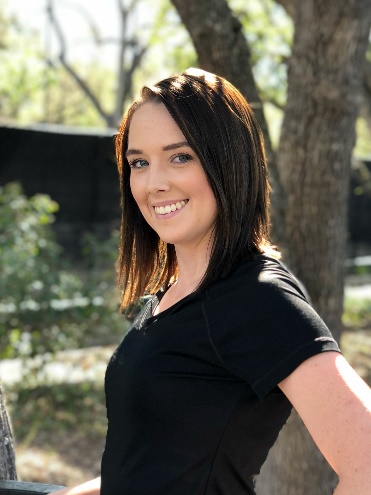 DANIELLE BARKEY was born and raised here in Ojai. Fitness has been a part of her life since a young age. She took that passion and began going to school for personal and athletic training. She has loved turning her passion into a career and has been fortunate to work directly with physical therapists to understand the body fully. In addition, she has had the opportunity to work with first responder crews teaching fitness. She is comfortable handling clients with various chronic injuries, female specific health and fitness needs, as well as those working toward serious strength and conditioning goals. Please enjoy a complimentary session with Danielle this month by calling her at (805)914-4223.
"A good life begins with good health and, this is achieved by a balance of exercise, nutrition, and better self-esteem. I am ready to share my experiences to help you achieve the highest quality of life possible" – Danielle

DANIELLE'S CERTIFICATIONS:
Certified Personal Trainer – National Academy of Sports Medicine
Certified Group Training Specialist – National Academy of Sports Medicine
A.A. Kinesiology – Santa Barbara City College
A.A. Physical Education: Athletic/Personal Training – Santa Barbara City College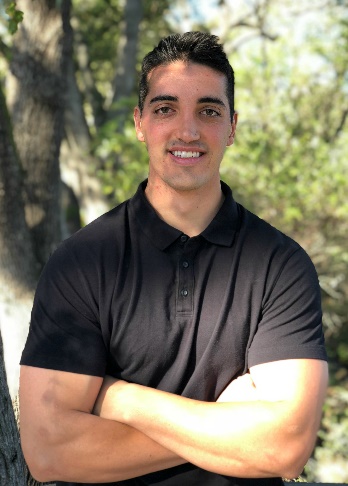 DUSTIN SALLEN knew he had found his life's passion after experiencing his own personal fitness transformation. This led him to the Strength and Conditioning Assistant position at the University of Northern Colorado where he also majored in Sport and Exercise Science. After his time in Colorado, he further pursued his fitness career at Arizona State University with a major in Exercise Wellness. As a trainer he wants to help members reach their fitness goals while having fun to create a lifelong habit. Dustin considers himself a true strength coach specializing in weight loss, building lean body mass and developing a stronger physique with proven scientific methods. Please enjoy a complimentary session with Dustin this month by calling him at (805)856-8206.
"I am committed to helping each client not only look better but move better. My goal as a trainer is to empower you with individualized strength and muscle building programs to live your life with a better body." – Dustin

DUSTIN'S CERTIFICATIONS:
B.S. Exercise Wellness - Arizona State University
E.M.T. – National Registry of Emergency Medical Technicians



GET UP OFF THE COUCH AND RUN!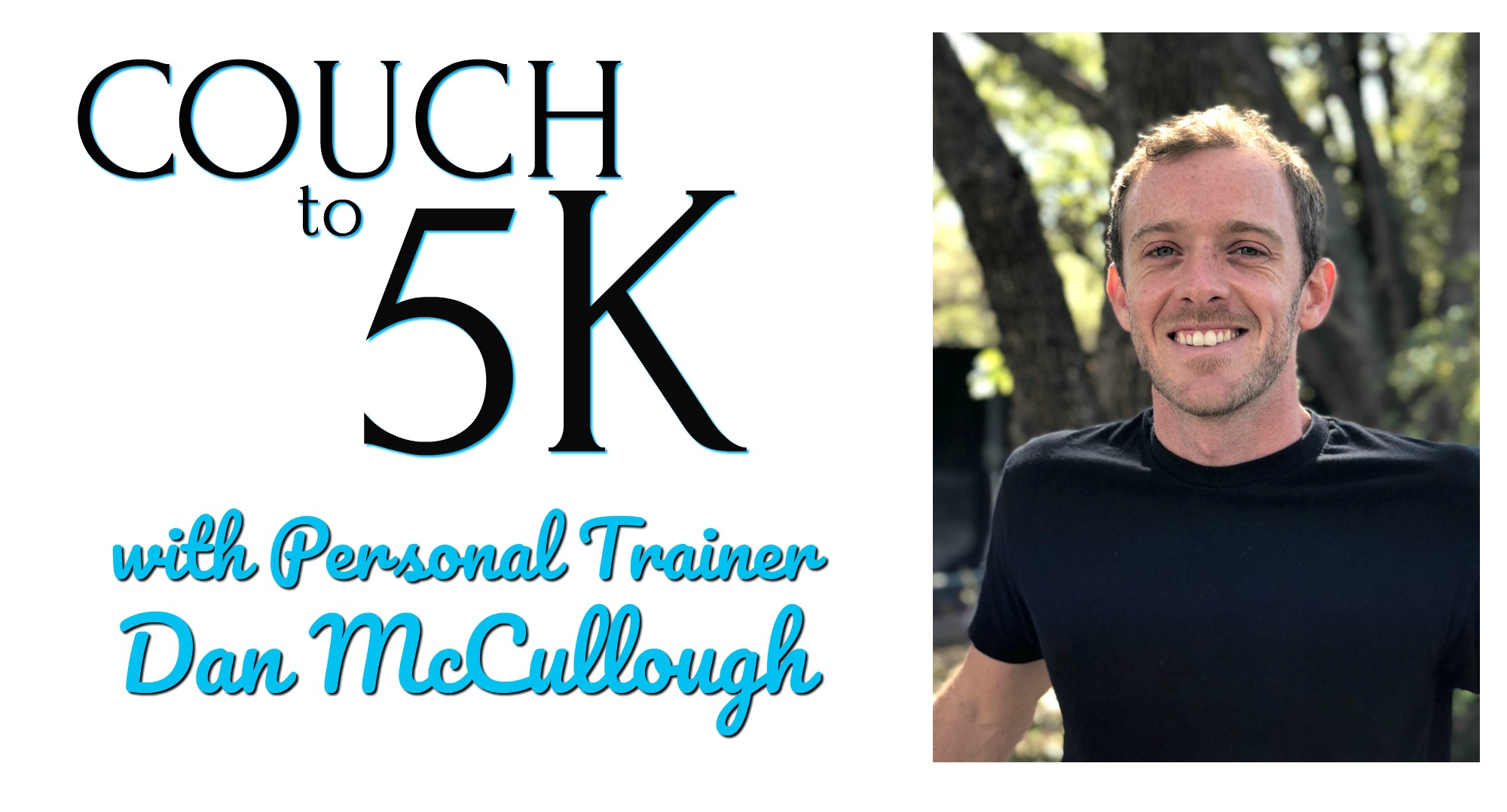 Couch to 5K Running Program
Have you ever wanted to run a 5K but never thought you could? Now you can! Join us in our 'Couch to 5K' program and be on your way to crossing the finish line of your very first 5K running race. This 8-week program will meet weekly with Personal Trainer Dan McCullough at a choice of one or two sessions per week and includes a two day per week at home running program. **Drop-in rate available only for those enrolled in one session per week.
Dates: April 9th-May 30th
Mondays and Wednesdays from 6-7pm
or
Tuesdays and Thursdays from 7-8am

Cost:
Members:
2 days per week - $397 or 2 payments of $198.50
1 day per week - $198.50 or 2 payments of $99.25
**Non-Members:
2 days per week - $476.40
1 day per week - $238.20
**includes full gym access during program
Drop in: $30

For more information and enrollment contact Dan McCullough at TrainingForLife212@gmail.com
AQUATICS NEWS
NEW THIS SUMMER! SWIM & TENNIS SPORT CAMP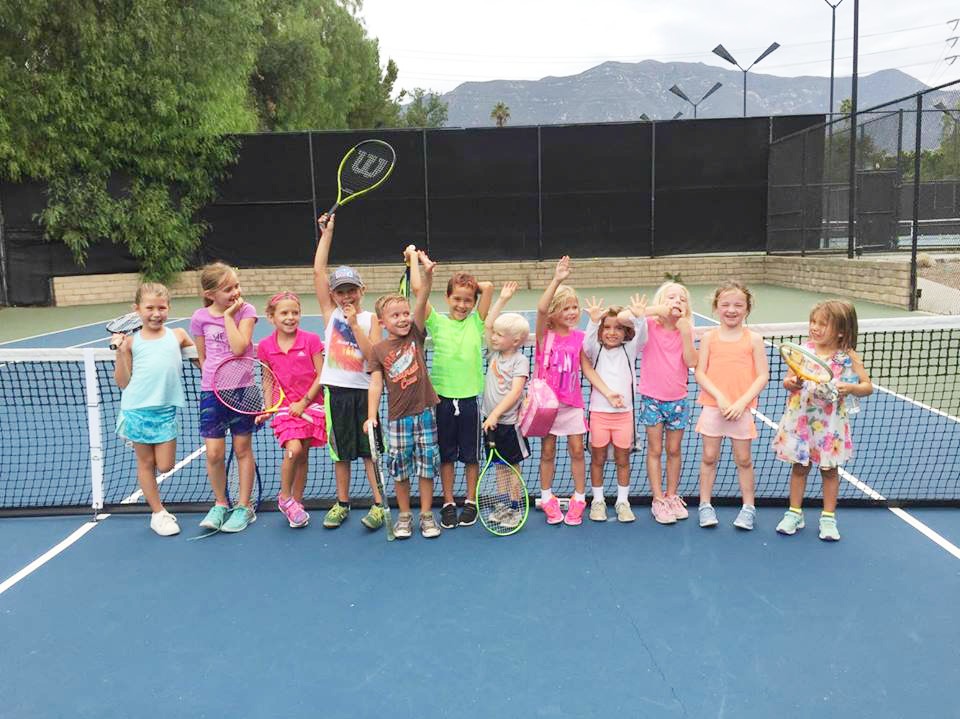 OVAC has combined our swim and tennis youth programming to bring you on-week sessions of summer sport camp! We will offer two one-week sessions:
June 25-29 Monday-Friday 9am-2pm
July 16-20 Monday-Friday 9am-2pm
Each session will include tennis clinics and games, lunchtime, stroke instruction, pool games, and free swim.
$250 members/each session
(Non-members add $50)
(Option to purchase lunches add $25)
Sign up in the lobby.


APRIL'S SWIM DRILL
Vertical free kicking
Vertical kicking is versatile yet effective swim drill that and can be used by beginners and advanced swimmers. It doesn't require a lap pool, so it's a great tool when all of the lanes are full.
Olympic champion, Michael Phelps used vertical kicking (along with a 20lb weight belt on) in his preparation for the Beijing Games, doing rounds and rounds of :50 seconds, :10 seconds off to help strengthen his dolphin kick, but we can use it just as easily in order to improve our freestyle kick.
Variations:
Arm placement. If you are just starting out with vertical kicking, cross your arms in front of you (Resist the urge to scull with your hands.) When you get comfortable with that, put your arms out of the water, elbows at 90 degrees. And finally, more difficult, put your arms in a streamline.
Max kicks in a set time period. The goal here is to increase overall leg speed and power. Throw on a pair of fins and for the first :20 seconds of each minute kick as fast as you can, counting the number of kicks you perform. Rest for the following: 40 seconds. Do the set a couple times per week, trying to increase the number of kicks from week to week..
Vertical wall kicking. To greater emphasize a narrow kick do vertical kick with your belly button a few inches away from the wall. You will have to kick with straight, smaller kicks to avoid driving your knees into the pool wall
BOOK PRIVATE AND SEMI-PRIVATE SWIM LESSONS NOW!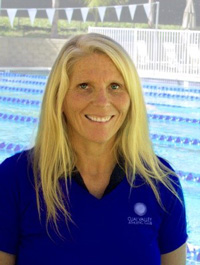 Private Sessions:
Member: $40/1- 30 min $150/4- 30 min
Non-Member: $48/1 30min $180/4 30

Semi Private Sessions (2 swimmers):
Member: $60 1/30 min or $220 4/30 min
Non-member: $70 1/30 min or $260 4/30

Contact Wendy Hellstrom at 805-204-6930 or whellstrom@caclubs.com




JUNIOR ADVANCED SWIMMERS ATTEND BUENA LONG COURSE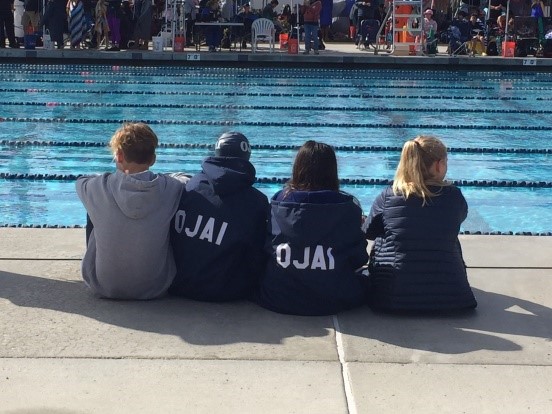 OVAC's Ojai Heat Waves upper level swimmers attended their first long course meters swim meet March 24-25. All swimmers improved their times and were able to experience racing in an Olympic size pool. Some highlights were: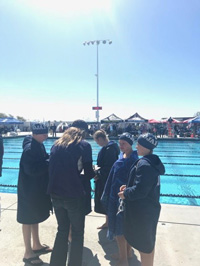 Boys 13-14
Lorenzo Delnagro 50 Free 12th 30:14
Girls 13-14
Ela Ruf 100 Back 3rd 1:25.91
Ela Ruf 200 Back 5th 3:07.78
Grace Golbre 100 Fly 7th 1:29.43
Alex Gonzalez 100 Back 12th 1:45.07
Boys 11-12
Quin Seider 200 Free 1st place 2:27.63
Quin Seider 50 Free 1st place 29.6
Quin Seider 100 back 3rd place 1:22.63
Quin Seider 100 free 3rd place 1:06.54
Gianno Delnagro 200 IM 7th 3:20.19
Gianno Delnagro 100 Back 6th 1:30.47
Girls 11-12
Isabella Coleman 50 BR 10th 49.03
Jesse Engal 50 BR 7th 47.69
Amelie Pinkernell 50 Free 9th 34.0
Carlee McCormick 50 Br 8th 48.68
Boys 7-10
Maximillian Pinkernell 100 Back 8th 1:44.8
John Ruf 50 BR 7th 55.03
Flynn Van Auker 100 Back 6th 1:42.19