CLUB NEWS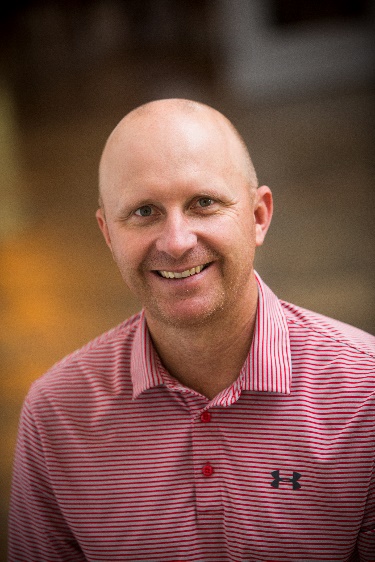 Spring is finally here! It's great to get some warmer weather and to see that beautiful green grass. As most of you know, April means The Ojai Tournament here at OVAC! We will host the PAC 12 Ladies Conference Championships along with Junior Division matches. The tournament is April 23-27 and will have an impact on the club. Expect parking to be full along with visitors hanging around the lounge and cafe. That being said, try to take some time to see some of the best college tennis in the country! To have teams like Stanford, UCLA, USC and others here at OVAC is a real treat!
We also hope you will check out the new sound system we installed in the Spin Studio. It is a huge step up from what we had and really packs in the sound!
I hope everyone has a great April and a fun time at the club!!
See Ya at the Club!
Ryan
KIDS CLUB NEWS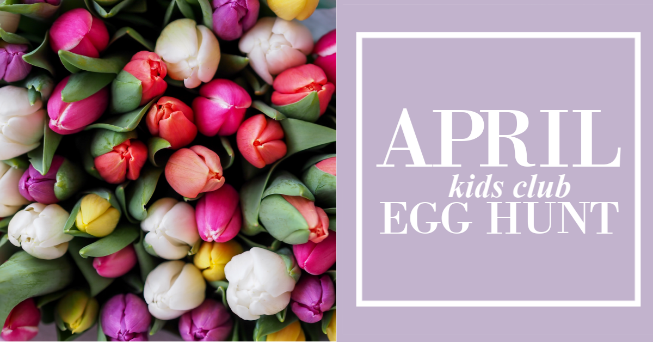 APRIL EGG HUNT
Hunt for the magic egg on your way to Kid's Club.
Tell the Kid's Club teacher where you found the egg
and receive a sticker for the Kid's Club Tic-Tac-Toe game.
Get 3 in a row to win a prize!



TENNIS NEWS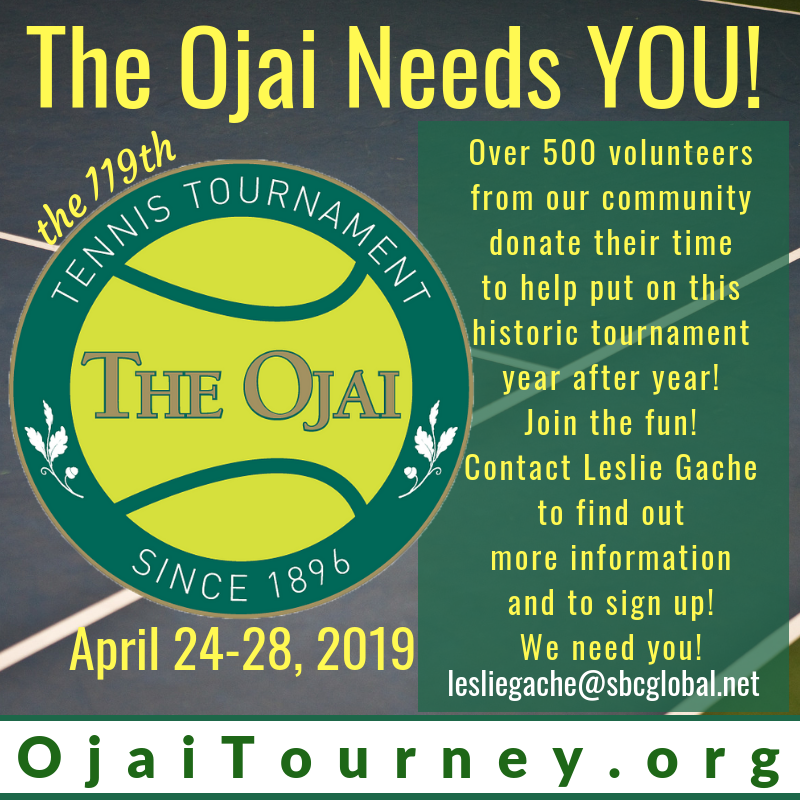 THE OJAI
The Ojai- the oldest and one of the largest tournaments in the nation returns April 23-28th. The club, and entire town for that matter, will be transformed into a tennis mecca for those days. Expect traffic delays and lots of outstanding tennis. Court use for members will be limited during that time so make sure to check in advance what time matches will be played.


TENNIS FIESTA
Tennis Members and Friends- Thursday May 2nd at 4:30pm we'll be having a Tennis Fiesta in advance of Cinco DeMayo to celebrate our love for the game with Mexican food and drinks. Please bring something spicy to share that isn't chips and salsa. Those will be provided along with adult beverages. RSVP to Steve by April 30th so we can plan ahead and make the best event possible. This a free event for our tennis members and their tennis playing friends.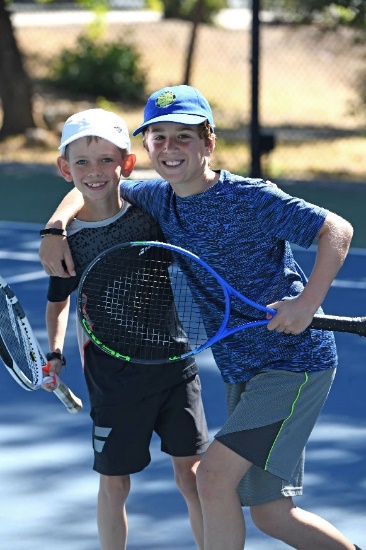 JUNIOR TOUNAMENT APRIL 6th & 7th
The Ventura County Junior Tennis Association series of tournaments returns to OVAC with a novice/open tournament slated for April 6th & 7th. The VCJTA novice division is perfect for those just beginning the game and learning how to compete. The open division raises the bar a bit and is for players with more experience. Please visit the VCJTA website at vcjta.com to join or contact Tennis Director Steve Beckendorf for more details at sbeckendorf@caclubs.com.

SUMMER CAMP SIGN UP
The dates for our kids summer camps have been set and the sign up board is in the lobby!

RESURFACING UPDATE
Resurfacing has been completed on courts 1 & 2 as they were in sore need of a slowdown. Mind your feet the first time you play on them as the extra grit in the courts will be grabby and thank you as always for taking care of the courts at our club.

TENNIS BALL RECYCLER
A reminder to please use our tennis ball recycler near the deck between courts 5&6. We don't want our used balls winding up in landfills when they can be repurposed.



CAFÉ NEWS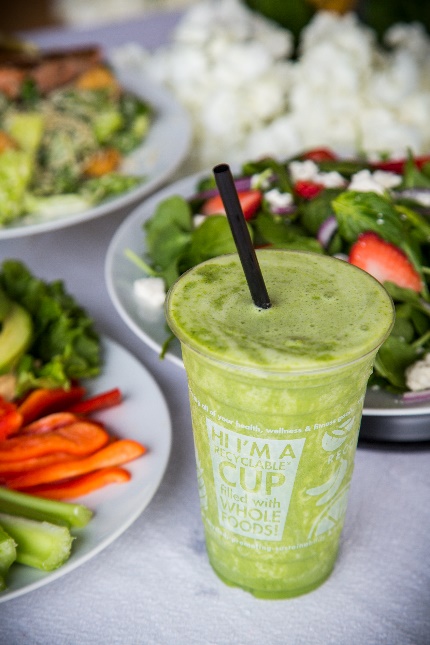 With the return of warmer weather the café has been busy with members coming in to grab a smoothie after a workout, or a yummy salad to eat by the pool. (Don't forget to use your BOGO certificate from going paperless this month!)

We are continuing to create new specials utilizing our fresh organic produce from Rio Gozo farm, and have also catered some special events such as Birthday Luncheons, Celebration of your life, consider thinking of the deck at the Café.

The big event this month of course is The Ojai! Scheduled for April 22-27th with matches played both at OVAC and Weil Tennis Academy, the club will be full of a lot of hungry athletes. The Café will be running a smaller more focused menu that week, (still including your favorites) with our regular menu returning on Monday April 29th.

If you haven't been to the Café lately, please stop by and say hello, check out our healthy options for a lunch date, or grab a bite to take to work! We are pleased to be unique in our offering of a full-service deli and grill for our members, take advantage!

In good health,

Kelly Lamar
Café Director
FITNESS NEWS
GET OFF YOUR KEISTER AFTER EASTER
Join Mallory, Saturday April 27th at 8:30am for a special post Easter Spin ride!



ISN'T IT TIME TO TAKE BACK CONTROL OF YOUR EATING?
ONLY $27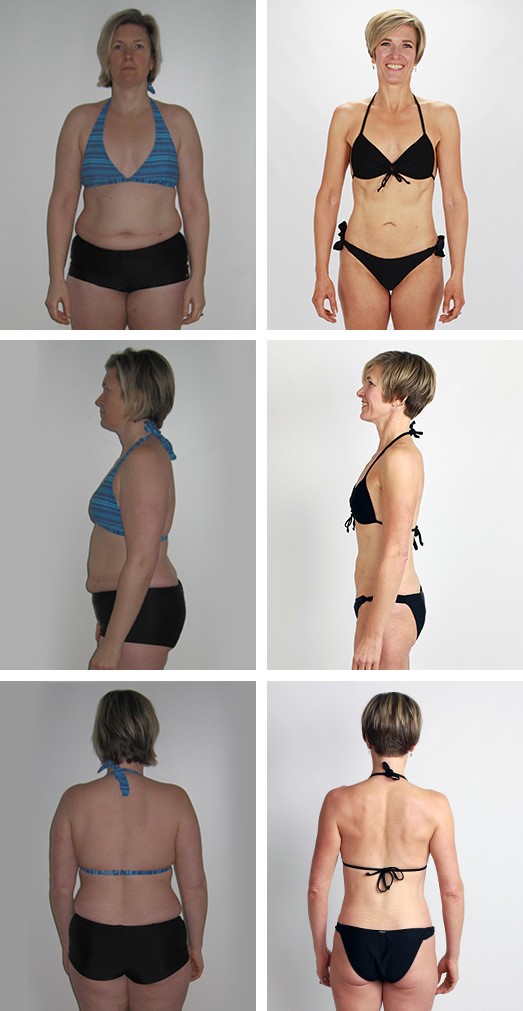 Jenn: Age 44, lost 49 pounds

It's hard. The grocery store is aisle upon aisle of beautiful, brightly packaged snacks that lead us astray, despite our best intentions. And there is SO MUCH information out there about eating right and what's healthy that it's easy to get confused or overwhelmed. If you need help eating better, improving your health, and getting the body you want, we can help.

OVAC is offering a simple and affordable nutrition program, ProCoach powered by Precision Nutrition, for men and women who want to look and feel their best. You can FINALLY take back control of your eating, your body, your weight, and your health. For only $27 a month you will receive a DAILY EMAIL intended to do one thing and one thing only – keep you on track with your eating.

Your daily emails will not only teach you everything you need to know to stay on track with your eating despite the many temptations around you, but also WHY each recommendation is being made and HOW it will benefit you. You will progressively practice habits and you will confidently master your own eating and thus your health. The pounds will fall off without the drudgery of a restrictive diet. You will be setting yourself up for a life-time of healthy eating and weight loss success.

In addition to your daily emails, you will be tracking your weight changes online and can even privately store before and after photos if you choose.

There is no commitment here. You can cancel at anytime and you will not be billed for the next month. At only $27 per month, this is your chance. Don't miss out.

If you're interested, email me at dwommack@caclubs.com and let me know you are ready to get started. It's that simple. No meetings or classes necessary. Everything will be delivered to you daily online.



BAND PULL-APARTS – YOU NEED TO BE DOING THESE
-Danielle Wommack, Fitness Director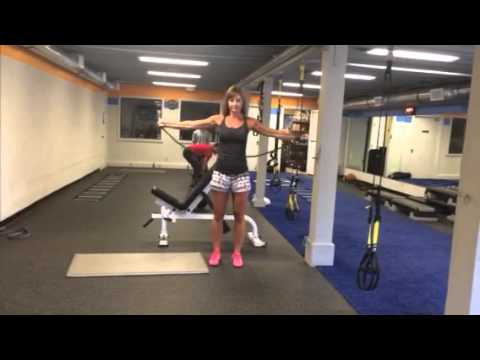 Yes, even YOU! And best of it, it's simple. But WHY should you incorporate Band Pull-Aparts into your next workout?
Band Pull-Aparts are a great warm up move or activation drill for your upper back. But don't stop there because this exercise still can be done during a workout with a heavier band or more repetitions.
Band pull aparts do a great job of targeting an area where many need to focus – the upper back and the stabilizer muscles in the shoulder joint. These muscles are lagging in many people.
By developing stability in the shoulder and strength in the back, you are creating a solid foundation for other exercises, like bench pressing. Band pull-aparts, when included with other pulling exercises (rack pulls, rowing variations, etc.) will help you keep your shoulders healthy for that bench press.
Band Pull-Aparts are also a great exercise for improving your posture. And they can be done with a variety of grips and hand placements. Focus on keeping your chest up and your chin tucked, while avoiding flaring your rib cage.
Since this band is done with a stretchy band, rather than a weight, it isn't hard on your joints or central nervous system. This means that you can perform it with higher volume and frequency.
Band Pull-Aparts aren't complicated to learn and have a very low injury rate.
Because Band-Pull Aparts require simply the band, it's can be a part of your travel workout when you are on vacation. All you need to pack is a band, which is feather light and takes up barely any space in a suitcase.
To perform a Band Pull-Apart, start with a ½" superband in both hands with your arms extended straight out in front of you. Note that the closer your hands are to each other on the band, the harder the exercise. Keep your arms straight as you perform a reverse fly motion, moving your hands out laterally to the side. Make sure to keep your shoulders out of your ears, and as previously mentioned, your chest up, you chin tucked, and your rib cage down. Pause as you complete the movement, then return to the starting position under control.




AQUATICS NEWS
SWIMMER OF THE MONTH-BRYAN TALLY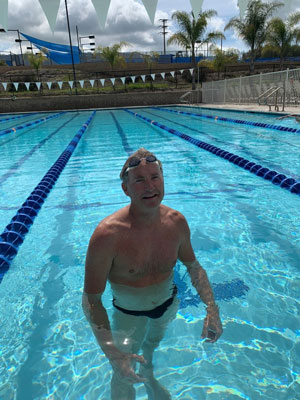 How long have you been swimming?
I started swimming in 1996, so 23 years.
What's your favorite stroke?
Besides Free? Butterfly.
What's your favorite distance/event?
100 IM
What was your most memorable achievement so far?
Best memory was when I beat Coach Rick in the 100 Free by one-one hundredth of a second.

Do you have a goal for this year?
Not let Wayne beat me!

What's your favorite workout?
Pulling freestyle or hypoxic

What else do you like to do?
Wood turning on my wood lathe

What's your favorite after-swim snack?
Chocolate milk


OVAC AQUATIC DEPARTMENT WELCOMES NEW INSTRUCTORS!
COACH BRANDON SEIDER
Coach Brandon grew up in Carpinteria, CA and has enjoyed a long-time love of the water, going back to 1980 when he first experienced the joy of surfing and the ocean. His career in Aquatics began in 1989 as a member of the opening-day staff at the newly built Carpinteria Community Swimming Pool, where he maintained employment until 2002.
In 1995, Brandon was hired as a coach at the Santa Barbara Swim Club (SBSC), under nationally recognized coach, Ira Klein. From 1995 to 2002 Brandon coached the SBSC Senior Team, Masters Team and Novice Team, and is known for growing both the Novice and Masters Teams well beyond their capacity.
In 2000 Brandon was awarded the Southern Pacific Masters Association (SPMA) Coach of the Year Award. This was the same year Coach Wenke received the SPMA Swimmer of the Year Award, due to her amazing accomplishments as a Masters Swimmer, breaking numerous World and National Masters Records, as well as qualifying for the US Olympic Trials in two events (not an easy achievement at any age, but especially at age 30!).

In 2002, Brandon and Wenke became married, and Brandon accepted a position as the Sprint and
Breaststroke Coach at UCSB, under legendary coach, Gregg Wilson. He experienced success while coaching the Sprint Group, including one of his athletes qualifying for and participating at Division I Women's NCAAs.

In 2004, Brandon left UCSB to take on the position of Head Coach at the Santa Barbara Swim Club. Being given the opportunity to lead the team where his competitive swim coaching career started was one of his highest honors.

Brandon thinks there is no greater joy than having the opportunity to help athletes of all ages become the best they can be, and is excited to return to swim coaching as a part time assistant to the Ojai Heat Waves Age Group and Senior Programs.

OVAC is so proud and lucky to have Brandon join our team!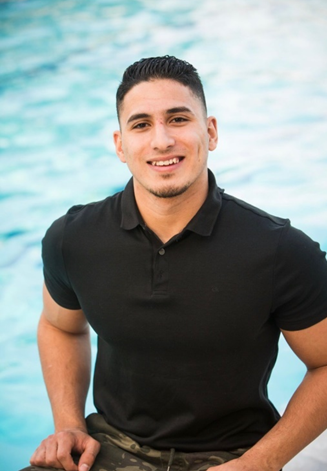 Mido Elghoul
My name is Mohamed 'Mido' Elghoul and was born in SAU. I am 25 years old with 10 years of coaching experience. I started swimming at the age of 4 years old and I joined a swim team at the age of 6. I competed up to the age of 15, where I then completed my lifeguard, first aid & CPR certification. These certifications really helped excel my knowledge for swimming as they provided a different aspect of the sport, especially long-distance swimming. When I turned 17 I completed my International Diving & Lifesaving certification, followed by two swimming instructor qualifications held by Egyptian Swimming Federation and UAE Swimming respectively. After completing these qualifications I was classed as the youngest swimming instructor in my state. I have worked with various people, ranging from 2 to 45 years old, with all different swimming abilities. I look forward to working with the Ojai Valley community!


OJAI MASTERS ATTEND MATT BIONDI INVITATIONAL
Ojai Master's Bob Ward, Kennan Newman, and Ken Umholtz all represented Ojai Masters at the 2019 Matt Biondi Invitational at Cal Lutheran in Thousand Oaks on March 17. Way to go Ojai Masters!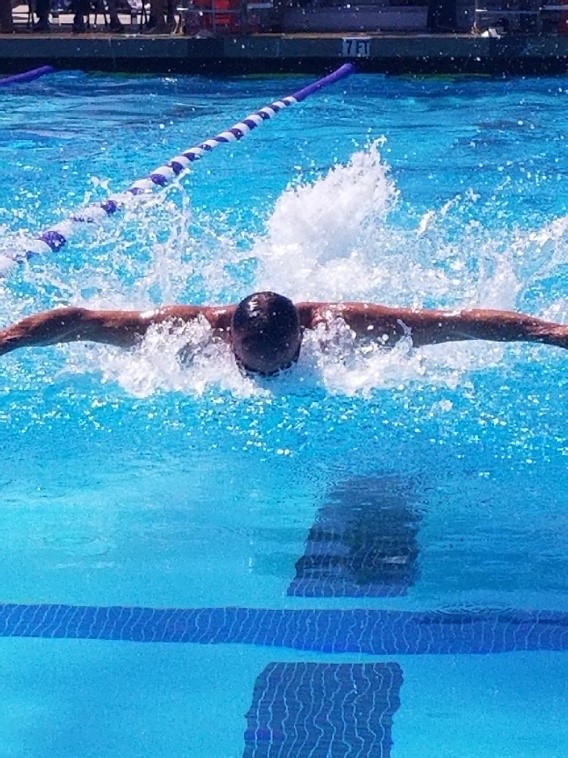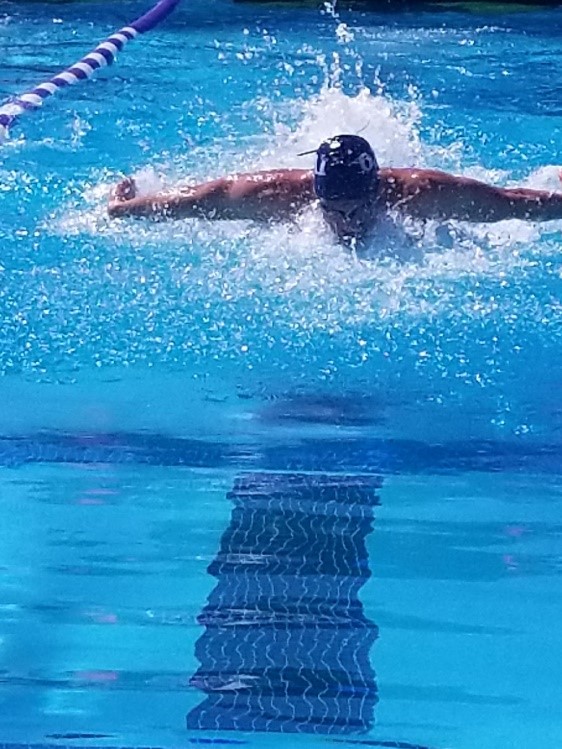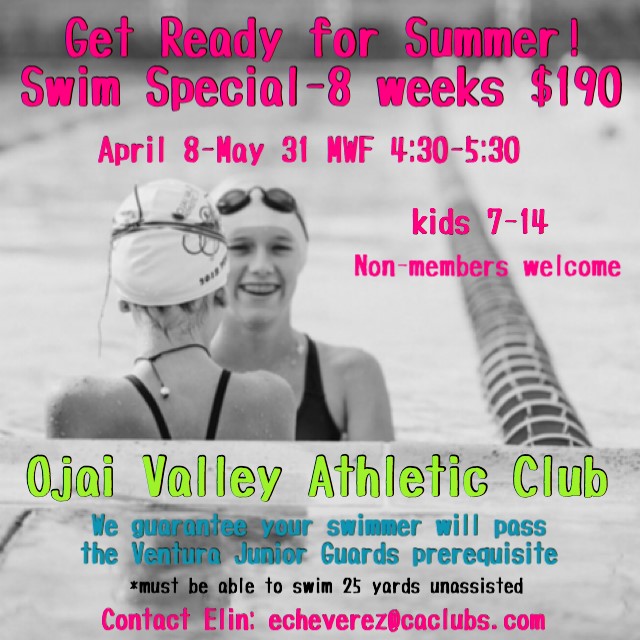 GET INVOLVED WITH OUR SWIM PROGRAMS!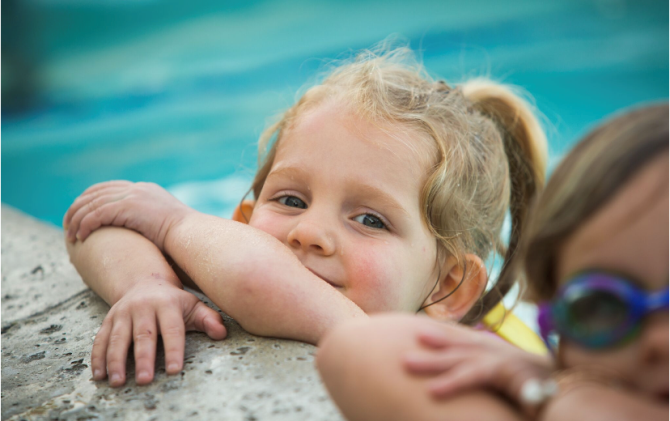 Pre-Summer Group Swim Lessons-Learn To Swim Start May 21st

LEVEL 1- Tadpoles- Tuesday and Thursdays 5:30pm-6:00pm
LEVEL 2- Minnows – Tuesdays and Thursdays 6pm-6:30pm

$90/6 Lessons, Kids Ages 3-7
Register on our App under "Programs."
Members Only Priority Registration through April 20th