Join us for our LAST Happy Hour of the 2013 Season!
FRIDAY, AUGUST 23RD
AT 5PM
• Mexican Food Buffet $12 Adult/$6 Kids
• Parent/Child Activities 5-6pm
• Live Band
• Dancing
Fun for all!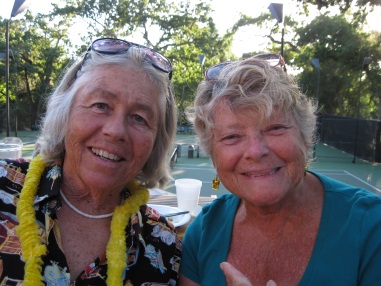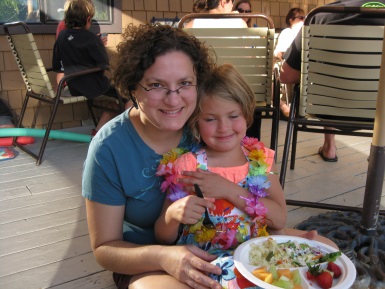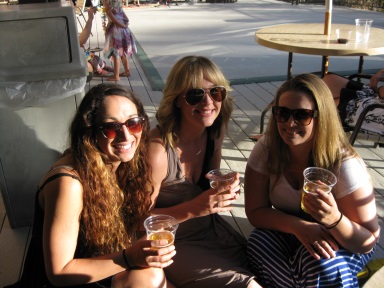 DUES INCREASE
Reminder: Our dues adjustment took place on August 1st. Each year we evaluate the costs of running the club, while trying to keep member needs in mind. The 3% dues increase is reflected on your current statement. If you have any questions, please contact Nancy Prather.


HELP KEEP OUR POOL OPEN!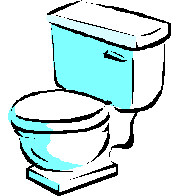 Q: Why do we have "bathroom breaks" each hour at the pool?
We close the pool for 10 minutes each hour so children will get out of the pool and use the restroom.
Most parents think fecal accidents only happen to children in diapers, but 50% of accidents happen to children age 3-6.
Q: Why do toilet trained children have accidents in the pool?
First, the warm water relaxes muscles and may cause the urge to go to the bathroom to be urgent and uncontrolled.
Second, children are having so much fun in the pool; they postpone using the bathroom until it is too late.
Please help us avoid accidents by sending your young children to the bathrooms at the bathroom break. Thank you!!
YOUTH SWIM TEAM
Ojai Heat Youth Swim Team has enjoyed another great summer season. We will finish up our Summer season at the Channel Islands Swim League Championships
August 3. GOOOO OJAI!



COME JOIN US FOR OUR FALL SESSION!!
Swim Team Fall season starts Wednesday September 4. MWF 3:30-4:30 Please see ovac.caclubs.com and click on Aquatics for more information or stop by the front desk for a registration form.


SWIM LESSONS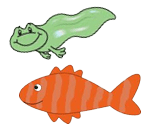 OVAC's little ones made splash at group swim lessons this year with Meg and Kevin. Group lessons are over for this summer but Meg and Matt are still offering private and semi-private lessons.
Members: $180.00/6 -30 min. lesson. Non members $210.00/6-30 min
Groups up to four my split cost.
Kevin Rapp: 805-231-2802
Meg McCormick: 805-421-9572
TENNIS NEWS
The summer has been going great! I am really excited about our junior summer
programs and the future stars we are producing here at OVAC! I know many of you
have taken a brief vacation from the tennis courts but I hope to see everyone
back in the swing this month! We have big news regarding our hard courts.
Starting early this month we will start resurfacing the side six courts making
them slower and turning the color to US Open Blue and Green! I am very excited
as I love the look of the US Open courts and find them easier to see the ball.
By the start of the 2014 Ojai Tournament we will have all 10 hard courts
converted to the new colors. I hope everyone will enjoy the new look and
upgrade!
See ya on the Courts!
Ryan


NEW MEN'S EVENING CLINIC. WEDNESDAY 5:00!
Jim Kasser has started up a men's advanced clinic on Wed at 5:00. Level is at a
4.0-4.5. If you are interested in joining please contact Ryan (746-5094).
Kids will learn the fundamentals in a fun and exciting environment. We have a great kid to coach ratio (6:1). Also each junior will enjoy the OVAC pool with some fun swimming activities!
Pee Wee Summer Tennis Program
(Ages 4-7)
August 5-9
Hours: 9am-11:30am Cost: $100.00

Intermediate Summer Tennis Program
(Ages 8 & up)
August 12-16
Hours: 9am-12 Noon Cost $130.00

Tournament Players Summer Tennis Program
(Contact Ryan for details)
July 29-August 2
Hours: 9am-12 Noon Cost: $130.00

OVAC Ladies Tennis Week of Fun!
A great way to get your game in gear before the upcoming Fall season. This is always a fun time with tons of instruction to get you to the next level!
August 19-23
Hours: 9:00-11:00am
Cost: $85.00
CORE & CONDITIONING 6-DAY CATALYST
WITH CROSSFIT TRAINER ERIC LEIJA
COMMIT TO YOURSELF
SEE THE RESULTS YOU WANT
INVEST IN YOUR HEALTH
HAVE FUN WHILE BETTERING YOURSELF, CHALLENGING YOURSELF, AND INSPIRING FRIENDS AND FAMILY

It's GO TIME AUGUST 12th –SEPTEMBER 19th
These small group training sessions are offered 4 days a week and can be performed by anybody, regardless of fitness level. Choose any two days, Monday thru Thursday @5pm meeting in downstairs gym.
Limited to ONLY 10 participants.
Nutrition planning, body fat testing, and progress monitoring included.
Complimentary Personal training session included. (Must be used by end of 6 weeks)
*** Come try a complimentary workout between now and August 5, Monday-Thursday @5pm in downstairs gym!

$360 for Members/ $432 for Non-Members
SIGN UP TODAY with Eric at 805-216-4331
ALSO announcing new small group training times Tuesday/Thursday/Saturday mornings @7:15am. Starting August 6, 2013.


alpha FIT
With David Rogge

GET STRONG! WITH STRENGTH ALL ELSE IS POSSIBLE!
...That's the message I walked away with after attending a fitness seminar this fall. Whether your goal is to lose weight, get toned, have cardiovascular endurance, build muscle, or increase power, agility, flexibility or mobility, it's strength that's going to get you there. In other words, if strength is a glass, you may choose what to fill it with.
So what is strong you may ask? The person who can dead lift 600 lbs or the yoga practitioner who can hold Warrior 3 pose with perfect form? The person who can bench press 400 lbs or the person who can do 100 consecutive pushups? Or how about the person that held a plank for 3 hours?! ? The answer is all of the above. But, whatever fitness goal or athletic endeavor you embark upon, you must begin with a solid foundation of strength. Much like a building, if the foundation is not sound the structure may collapse. So it goes with the human body. Therefore it is important that your exercise program either build or re-enforce the strength of your foundation.
What would you fill your glass with? If that question were asked of me I would answer "all of it". I want it all! Brutal strength, endurance, flexibility, mobility, agility, power, speed and…oh yeah, I wouldn't mind looking good too. This led me to design a progressive, functional training program to address all these needs. After careful thought the alpha FIT group personal training program was conceived. Designed to be fun, safe and challenging for both the neophyte looking to make major changes or the gym rat looking for fresh ideas, alpha FIT will get you more fit and lean than you ever thought possible in such a short amount of time.

Join me Tuesdays, Thursdays or Fridays at 4pm for a
COMPLIMENTARY alpha FIT
session in the downstairs fitness center. Other times available by request. Questions? Please feel free to contact me, David Rogge, at (323)717-6018.
WHO KNEW? 8 FITNESS TIPS
By Danielle Williams
Chinups - Don't focus on pulling yourself up when you do chinups. Instead, think about pulling your elbows down. The exercise will seem easier.
Running - Yes, lifting weights can help you run faster. A study in the Journal of Applied Physiology found that 8 weeks of resistance training improved experienced runners' 5K times by 30 seconds.
Back – Remember to squeeze your butt muscles if you press weights over your head. This puts your body into a position that creates stability in the spine, lowering your risk of a back injury.
Warm-up – The brain can be a crucial element in warming up. "Preparing your central nervous system for activity is just as important as preparing your muscles," says Vern Gambetta, former director of conditioning for the Chicago White Sox. This makes sense as the central nervous system is what instructs the muscles on when to contract. Try standing on one leg while you squat down, and touch the floor in front of it with your opposite hand. Do two sets of 10 to 12 repetitions with each leg.
Six-Pack Abs - Try squats and deadlifts. That's right, to build your abs. These particular exercises force your abdominal muscles to do a significant amount of work in an effort to hold the correct posture.
Morning Workouts – Getting up early for a workout, especially before work, can be tough. Try this: For a set period—maybe 4 weeks—force yourself to wake up 15 minutes earlier than normal and do any type of exercise (walking, for instance). After 4 weeks, you'll have created a new habit and will be more likely to stick with it and progress to greater amounts of exercise.
Upright Rows – Set your hands shoulder-width apart when doing upright rows. Unlike the traditional narrow grip, this grip will help you avoid shoulder-impingement syndrome—an injury that causes tendinitis and bursitis.
Machines - Mix in free weights with your machine exercises. A study at Georgia State University showed that older adults using exercise machines increased their strength on the machines an average of 34 percent in 2 years. But their strength measures for everyday activities actually declined 3.5 percent.



TRY A FREE SMALL GROUP TRAINING SESSION
…FUN & EFFECTIVE FOR ALL FITNESS LEVELS

MONDAY
8:30am Jeff
9:45am Danielle
4:00pm Danielle
5:00pm Eric

TUESDAY
6:00am Brooke
7:15am Eric
8:30am Danielle
4:00pm David
5:00pm Eric

WEDNESDAY
8:30am Jeff
9:45am Danielle
4:00pm Danielle
5:00pm Eric

THURSDAY
7:15am Eric
8:30am Danielle (foundational work)
4:00pm David
5:00pm Eric
6:00pm Jeff

FRIDAY
6:00am Brooke
8:30am Danielle
4:00pm David

SATURDAY
7:15am Eric



DEVELOPING WILLPOWER FOR WEIGHT LOSS
By Danielle Williams
I think it's fascinating that, just like a muscle in our body, your willpower gets strong and its capacity increases when you consistently test it, or put it through a "workout". The DREAM JEANS CHALLENGE teaches you to set small goals and achieve them daily, thus building your willpower (and your confidence). This then allows you to gradually achieve harder goals to grow your willpower capacity over time. The end result is effective and long lasting weight loss. Of course, the process takes persistence, but that where your DREAM JEANS CHALLENGE leaders really shine at encouraging you and holding you accountable. Your DREAM JEANS CHALLENGE leader will teach you how important it is to bite off little goals and be successful at each one, taking on slightly harder challenges only when the initial small step is automatic… like brushing your teeth. The DREAM JEANS CHALLENGE will finally give you the control you need to train your willpower just like we train our muscles, leading to permanent weight loss.
The next DREAM JEANS CHALLENGE starts in September and enrollment is open NOW. Please see below for details or email me at dwilliams@caclubs.com.
Sept 2nd –Oct 23rd M &W 6:00-7:00am with Brooke
Sept 3rd –Oct 24th Tu & Th 9:45-10:45am with Danielle
HERE'S HOW IT WORKS You will bring in a pair of jeans that you would like to fit into. You should be unable to button these jeans. We keep the jeans here at OVAC. In 8 weeks you WILL be wearing those jeans.
HERE'S WHAT IT INCLUDES
*2 group training sessions per week for 8 weeks led by a certified personal trainer.
*8 more solo workouts designed by a certified personal trainer (2 per week).
*Nutrition program and journal.
*Fitting into your dream jeans.
COST (non-refundable) Reserve your spot with an email to dwilliams@caclubs.com.
$198.50 billed September + $198.50 billed October for members and $477 pre-pay for non-members.