IT'S FIESTA TIME!
Join us Friday, August 22nd for our Final
Happy Hour of the 2014 Summer Season
6:00-8:30pm
• Live Music
• Dancing
• Free for all Members!
• Dinner Special $12 Adults/ $6 Kids:
Enchiladas, Rice, Beans, Salad, and Fresh Fruit!



OVAC DIVING CLASS

2 Remaining Saturdays: August 2nd and August 9th.
Group Classes: 1 Class $35, 2 Classes $60
Private Lessons: 1/45 minute lesson $60, 4/45 minute lessons $230
Ages 8 and up-Adults Welcome!
Contact twright@caclubs.com for more information!
PARENT & CHILD WATER CLASSES WITH ASHLEY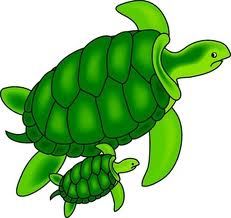 Water Introduction: Learning water safety and awareness through games, songs and water skills.
Children Ages 6 months to 2 years
• Sign up at the Front Desk
• Meet at the rec. pool
Tuesday & Thursday MORNINGS
August 5,7,12, and 14th
10:00-10:30 am

MEMBERS: $55/4 classes or $15.00/drop-in
NON-Members: $60/4 classes
Contact: ashley8swim@gmail.com
THANK YOU FROM ANN…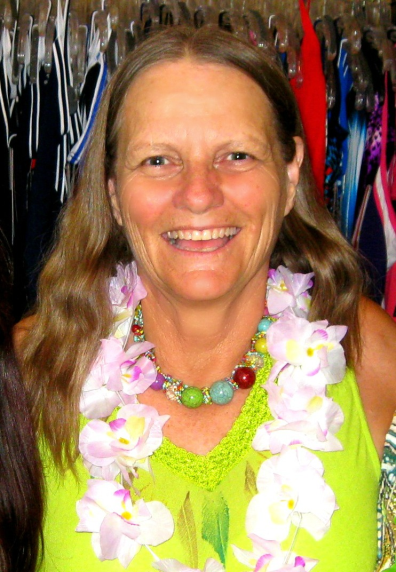 I want to sincerely thank the many fine people and friends at the club for helping me during my illness. Many of you who have sent cards, well wishes, donations for horse hay and such, touch me very, very deeply. It is such a relief to have friends during this hard time. I am so very honored to know all of you (and miss my early morning people especially). To date, since May 22, I have had two abdominal surgeries, contracted C-Diff Colitis after the second surgery (awful), recently given bone marrow biopsy and now waiting for UCLA to secure a treatment plan. I have high hopes to control my B-Cell Lymphoma and be well again soon. Most of you know I have two horses that I care for myself and have had them for many years. I've had one horse for 28 years and they are both really special in my heart. The thought of not being able to care for them really breaks my heart (I can make "payments" for everything else). So, American Hay set up an account for me and you, dear friends and animal lovers, came thru with donations to help feed them while I'm off work and fighting this cancer. YOU are my hero and I cannot possibly thank you enough. To ask for help is a pretty foreign thing to me (and for a lot of us). A sweet woman member put it to me this way: the tide comes in and the tide goes out, and repeats. But what if the tide came in, and in again, and again....it will erode the land. We must be willing to let others in to help us when we need as then we will be filled with love and able to help others. Thank you so much again for the enormous love and support I feel from you. Also to Nancy and the club, Corkey for making the donation display, and Karen for collecting and organizing those donations. It amazes me how lucky I am, even with cancer, and I will never forget this. My deepest gratitude to you, my friends!
Be well!
Ann Charlesworth


ARM YOURSELF....PILATES STYLE!
Arm yourself in August with an all new, body specific workout to give you lovely toned arms.
Using the reformer, we will target your shoulders, biceps, triceps and forearms in this 25 minute routine.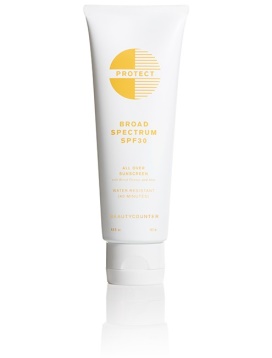 8 Private sessions: $195
8 Semi-private* sessions: $152

Gift with Purchase! Receive a Free Sample of healthy, toxic free sunscreen to protect your newly bared arms.

Call today to book your workout and Arm Yourself in August!
Pamela Vos, 805-832-2020 M/W/F
Victoria Ott, 805-665-7406 T/Th/Sat

Note: Semi-private sessions are with you and a friend. Non-members pay 20% more. All sessions are done in the private Pilates studio by appointment only and include a basic warm-up, concentrated arm workout and finishing gentle stretch on the reformer. For best results, at least 2 sessions per week is recommended.
THE FEET ARE OUR FOUNDATION
By Fitness Director Danielle Williams

Did you know that your foot contains 26 bones, 33 joints, more than 100 tendons, muscles, and ligaments, 250,000 sweat glands, and a convergence of 70,000 nerve endings?

Your body's foundation is your feet. The feet provide the link between your body and the ground we interact with. The functional design of the feet is impressive both as a supportive base and a rigid lever. Your feet are expected to work under heavy loads and demands in whatever conditions are imposed by the environment and your footwear. But in order to function correctly, your feet require correct functional angles and joint movements. The foot, knee, hip, pelvis and back joints all need to work properly or the other joints will react with a dysfunctional movement pattern. Your entire movement system depends upon each of its parts. We are born with healthy feet, but they changes quickly (just about the time you start school and are put in shoes). As time passes or you place unusual demands on your feet due to work, sport or injury, your feet lose the ability to function properly. It is no surprise then that many of us develop issues like flat feet, calluses, plantar fasciitis, bunions, hammer toe and high arches to name a few.

Like most issues in our body, exercise can help. Try these two exercises to help reverse possible muscle imbalances in your feet (these are especially useful for bunion sufferers):

Short-foot Exercise (SF)
This commonly recommended exercise involves
placing your foot flat on the floor and then contracting the muscles on the bottom of your foot to raise the arch without curling your toes. Your arch should rise but your toes and the ball of your foot should remain firmly on the floor.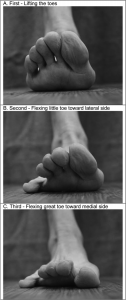 Toes-spread-out Exercise (TSO)
This exercise involves three distinct toe movements, all of which you perform while keeping you heel and ball of the foot on the ground.
1. Lift all your toes
2. Push your little toe down toward the outside of your body
3. Slowly push your big toe down toward the middle of your body










+YOUTH SWIM TEAM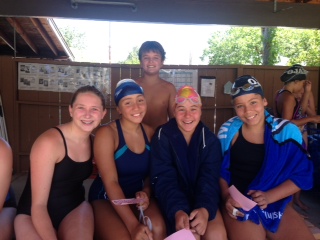 Ojai Heat Youth Swim Team has enjoyed another great summer season. We will finish up our Summer season at the Channel Island s Swim League Championships
August 2. GOOOO OJAI!
Come join us for our Fall Session!!
Please see ovac.caclubs.com and click on Aquatics for more information or stop by the front desk for a registration form. Questions: echeverez@caclubs.com


SWIM LESSONS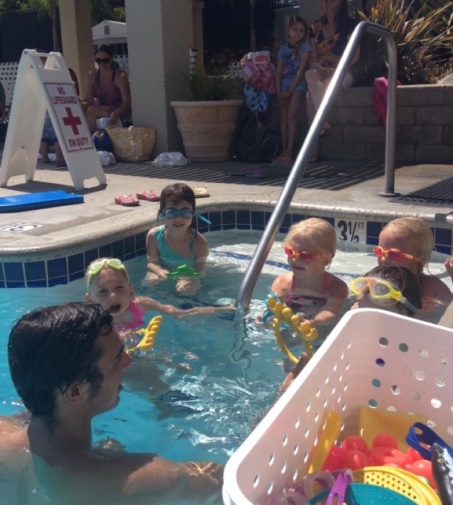 OVAC's little ones made splash at group swim lessons this year with Alec and Ashley.
Group lessons are over for this summer but Ashley and Meg are still offering private and semi-private lessons.
Members: $150.00/4 -30 min. lesson.
Non-Members: $170.00/4-30 min
Groups up to four my split cost.

Meg McCormick: meg.mccormick.4@gmail.com
Ashley Smith: ashley8swim@gmail.com


WE NOW HAVE OZONE IN THE REC. POOL!!
Good news! We just finished installing an Ozone sanitation system in the recreational pool!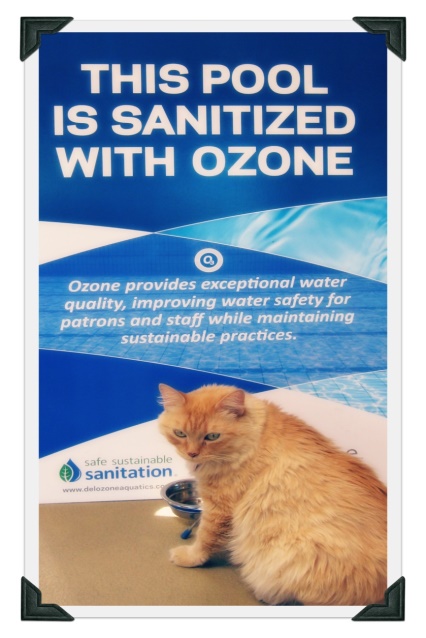 What is Ozone?
Ozone is a molecule consisting of three oxygen atoms that powerfully sanitizes pool water killing microorganisms and other harmful pathogens, including Cryptosporidium.
What are the benefits of Ozone?
• Reduces eye and skin irritation
• Safe, crystal clear water with less chlorine
• Kills bacteria, viruses and other harmful contaminants
• Stronger than chlorine yet very gentle to people
• Reduces chlorine byproducts and unpleasant chemical odors
• Reduces the cause of Swimmers Asthma
• Ozone is a certified organic sanitizer




SUMMER WEIGHT LOSS STRATEGIES
DREAM JEANS CHALLENGE!
1) Staying hydrated is a must.
Ojai is hot and I am a busy working mom always on the go. I must keep water with me or I set myself up for headaches, feeling hungry and feeling tried. I fill up 2 water bottles and put them in my refrigerator each night so they are ready to go the next day.
2) Take advantage of the longer daylight hours to take a relaxing walk.
What a wonderful way to refresh yourself after a long summer day. The fresh air will help you sleep, and this kind of restorative exercise is actually very effective for maintaining fat loss, besides the bonus of some potential quality family time.
3) Plan ahead for treats that you will truly enjoy.
I love a good Root Beer float in the summer. I give myself permission to choose the things that I don't want to miss out on – and I plan them into my menu, guilt-free. This isn't a free for all junk binge, but me taking control of when and where I would have a treat. A shift in perspective allowed me to enjoy the things I wanted to enjoy, knowing that I wasn't "going off track". With this strategy I no longer need to rely on willpower to be successful.
4) Use the 2 minute rule for exercise.
One of the most common challenges for women, especially busy moms, is finding time to workout. So, I say don't workout – at least not like you think you have to. As soon as you believe you don't have time and can't do it, you will simply NOT do it. So instead, do a few body weight exercises for just two minutes. Repeat these 2 minute bursts of exercises over the course of your day as time permits. Some days you might get one Burst done, other days you might get 6 done – this could be one 2 minute burst at a time, or all in a row. Doesn't matter – two minutes is all you need to do at a time. This is a good example of putting the focus on what you CAN do, instead of what you think you can't do. A little bit goes a long way!
5) Take the time nurture YOU.
Take a "Daily Dose of Downtime." What this looks like will be different for everybody – but the goal is to reduce stress, reflect, or take care of yourself. Some ways to do this might be: five minutes of deep breathing in the fresh air, prayer or meditation, reading, taking a bath or a nap, going to bed early, or spending time chatting (in person, not texting!) with a friend. It's crazy that this can be one of the most challenging things to include in our lives, but it really DOES make a huge difference to quality of life, general health, AND fat loss.

And if you are ready to take the leap and stay on track this summer, I invite you to join the
OVAC 8-WEEK DREAM JEANS CHALLENGE, which begins the week of August 18. In this weight loss program, we will keep you on track and guide you through as you fit into those jeans you haven't been able to slide into for awhile. It's an exercise, nutrition, empowerment and motivation program, inspiring you to enjoy a new and improved approach to weight loss.
HERE'S THE DATES
Aug 18th – Oct 8th Mon &Wed 6:00-7:00am with Eric
Aug 19th - Oct 9th Tues & Thurs 9:45-10:45am with Danielle
HERE'S WHAT IT INCLUDES
*2 group training sessions per week for 8 weeks led by a certified personal trainer.
*8 more solo workouts designed by a certified personal trainer (2 per week).
*Nutrition program and journal.
*Fitting into your dream jeans.
HERE IS THE COST (non-refundable) Reserve your spot with an email to dwilliams@caclubs.com. $198.50 billed Aug + $198.50 billed Sept. Gone on vacation during this time? No problem, we can pro-rate out the time you are away.
Questions or to sign up: contact Danielle Williams at dwilliams@caclubs.com or 818-219-4835.



SUMMER TENNIS CAMPS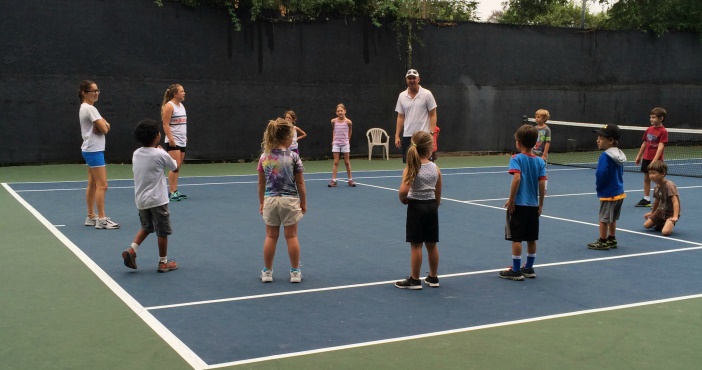 PEE WEE CAMPS
Ages 5-8 9:00-11:30am Cost $100
August 18-22

FUTURES CAMP
Ages 8&up 9:00-12:00 Cost $135
August 11-15

TOURNAMENT PLAYERS CAMP
Contact Ryan 9:00-12:00 Cost $135
August 4-8
Sign-ups are available in the lobby.


OVAC FALL TENNIS PROGRAM
(Clinics begin September 2)

Future Stars Clinic
Level I Tuesday 4:00
Level II Thursday 4:00

Intermediate/Advanced Clinic
Wednesday 5:00

Tournament Players Clinic
Monday 5:00and Wednesday 4:00

Intermediate Adult Clinic
Friday 10:00


TENNIS UPDATE
We have been cruising this summer! Weather has been perfect and Junior Camps have been a blast! It looks like the August heat is about to start but no worries, we are ready to beat the heat. Just get out early in the morning or hit the courts late in the evening. Also, check out the clay courts during the heat of the day. They tend to be 10 degrees cooler than the hard courts. When August hits that means Ladies Interclub! We are looking for new ladies interested in competing against other teams throughout Santa Barbara County. If you are looking for good, fun tennis contact me (746-5094) and I will get you started in the right direction. Hope to see you soon!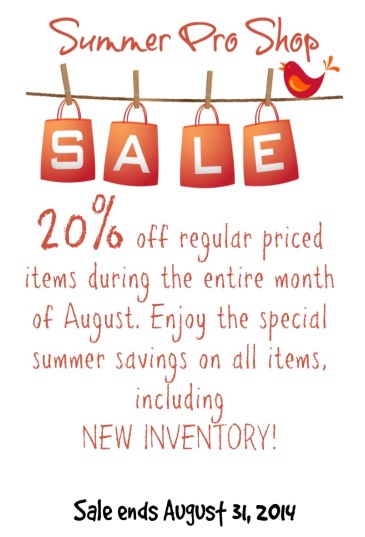 See Ya on the Courts!
Ryan
 


AUGUST PRO SHOP SALE!
UNTIL AUGUST 31ST, TAKE 20% OFF REGULAR PRICED ITEMS IN THE PRO SHOP!
MAKE SOME NOISE…
POUND ROCKOUT WORKOUT
WITH MARIA DAVID MONDAYS @ 5pm &FRIDAYS @ 9:30am
FREE FOR ALL MEMBERS

BURN CALORIES, STRENGTHEN AND SCULPT MUSCLES. DRUM YOUR WAY TO A LEANER, SLIMMER PHYSIQUE.

WHAT IS A POUND ROCKOUT WORKOUT?
POUND is a full-body cardio jam session, combining light resistance with constant simulated drumming. The workout fuses cardio, Pilates, isometric movements, plyometrics and Isometric poses into a 45-minute series. Burn between 400 and 900+ calories per hour, strengthen and sculpt infrequently used muscles, and drum your way to a leaner, slimmer physique – all while rocking out to your favorite music! Through continual upper body motion using lightly weighted drumsticks, you'll turn into a calorie-torching drummer, POUNDing off pounds as each song flies by.
HOW DOES IT WORK?
POUND combines easy to follow cardio moves with strength training and drumming. This combo works the entire body and raises the heart rate to burn fat. Each 2-4 minute song is carefully calibrated with interval peaks to provide you with the best workout in the shortest span of time. After you're done rocking out to the 45-minute POUNDtrack, you'll have done 15,000 reps, performed over 30 extended interval peaks, and zipped through over 70 techniques without even realizing it.
WHAT'S YOUR BODY TELLING YOU?
You'll actually hear your body working, each move generating a sound. Think you're not coordinated? Hearing yourself and adjusting based on the sounds you make will fix that in a snap. Want to get more out of your workout? Just POUND harder and listen to yourself get in shape. It's easy to improve your body, your coordination, and your agility based on hearing your body work with the drumsticks.
SO FUN, YOU WON'T BE ABLE TO STAY AWAY.
If any fitness regimen is going to work, it has to become part of your lifestyle. POUND is an easy routine to "stick" with, since it yields fast results, it's fun, and it lets you ROCK OUT while you work out! The stress relief and intense workout experienced by POUND-goers keeps them coming back for more! AS SEEN ON…
Today, Self, Shape, Elle, Glamour, About.com, EXTRA, InStyle, The New York Times, The Doctors, fitperez, NBC4, vital juice, Health, Los Angeles Times, well+good, LIVESTRONG.com, seventeen, racked los angeles, TIME, CBS LA, Bella NYC, Steve Harvey, access, Hallmark, US Weekly, fit bottomed girls, Popsugar, missfit, My FOX New York, Refinery 29, The Huffington Post, OK, Oprah, COSMOPOLITAN, Club Solutions, Get The Gloss, Daily Candy, KTLA 5, Health, Family Circle, TotalBeauty.com, Hello Beautiful, BET, Bethenny, girls gone sporty, ya