A NOTE FROM RYAN…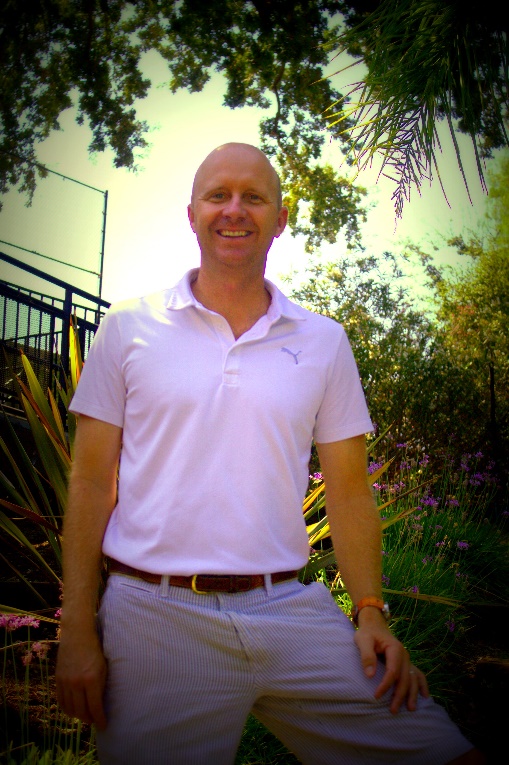 I hope everyone is having a great summer here at OVAC! We just got through having a great junior tennis tournament. The New Balance High School Championships was a great success! We had amazing juniors playing from all over the US. We were very happy to host the event and look forward to 2018! The swim and tennis programs have also been going great throughout the summer. Look for more tennis camps in the month of August!

I really appreciate everyone's patience regarding the lap pool construction. I know there is not a perfect solution to the situation but August tends to be a slower month for us and our swimming programs will be canceled during the construction period. We will have up to 5 lanes available to members in the recreation pool for lap swimming. This has been a project in need for many years and glad to be able to get it done and have the lap pool looking new!

I hope everyone has a great August!
See Ya at the Club!
WHAT'S HAPPENING THIS MONTH?
LAP POOL CLOSURE:
August 7th. The lap pool will be closed for a few weeks for repairs. During this time, the rec pool will be transitioned into our rec/lap pool. There will be 3 days, August 9, 14, and 16th from 3:45-4:30pm that the swim lessons will use 2 lap lanes. -Stay tuned to Facebook and emails for updates.
BEER TASTING:
August 18th – More details to come.
AQUATICS NEWS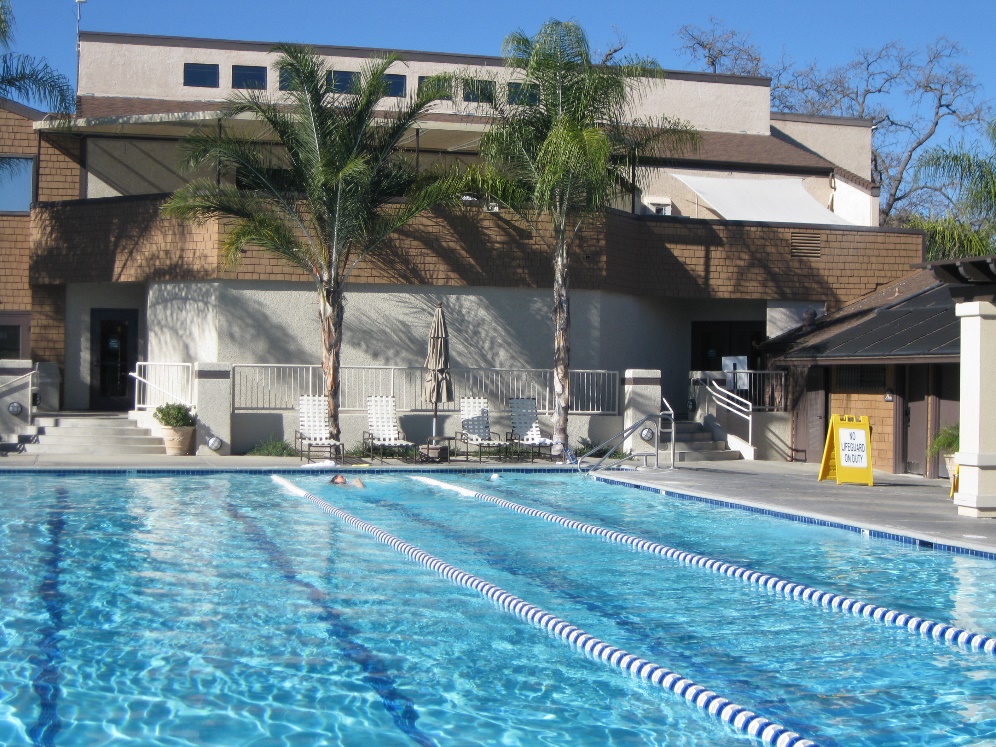 SWIM LESSONS
Swim Lessons Sessions 3 is still open for registration.
We are almost finished with our summer swim lessons! There is one remaining sessions that you can still sign up for:

Session 3
July 31-August 16th. Mondays and Wednesdays**

Tadpoles 10am-10:30am
Minnows 10:45am-11:30am
Mantas 11:45am-11:30pm OR 3:45pm-4:30pm

***NOTE: The lap pool closure overlaps with this session of swim lessons. August 9th, 14th, and 16th the lap pool will be closed so the recreational pool will be busier than usual.



TENNIS NEWS
SUMMER CAMPS CONTINUE
There are still openings in our tennis summer camps. Don't forget to sign up in the lobby!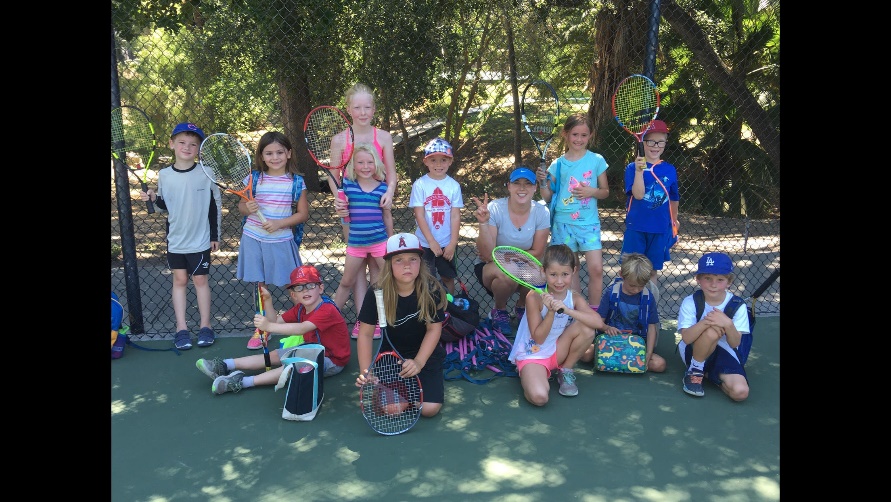 Futures Camp
Ages 4-8.
Cost: Members $125, Non-Members $150
9am-11:30am (last half hour swimming)
Session 4- July 31st- August 4th

Intermediate and Advanced
Ages 9-15
Cost: Members $150, Non-Members $175
9am-12 Noon (last half hour swimming)
Session 4- August 7-11th
Session 5- August 14-18th



CARDIO TENNIS WITH KATYA
Please take advantage of free drop in cardio tennis with Katya Wednesday night at 6 throughout the summer.
WHITES AND WOODIES

Whites and Woodies was a big success! Thanks to all who participated.
FITNESS NEWS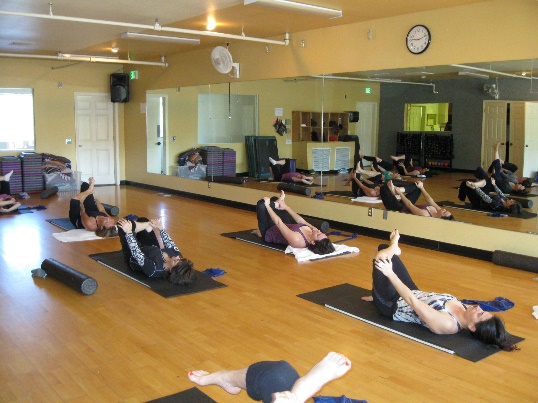 WHAT'S NEW IN GROUP FITNESS
*Aquarobics with Mari Allen on Saturdays at 9am is going to remain on the schedule heading into the Fall. Safely challenge your balance, strength & flexibility while improving your endurance and energy levels. Intermediate.
*Flexible Strength with Angela Stevens Mondays at 6:30am. This intermediate core conditioning class will also place a big emphasis on dynamic flexibility.
*Spinning on Wednesdays at 8:30am will be taught by Carol Pilkington beginning mid-August.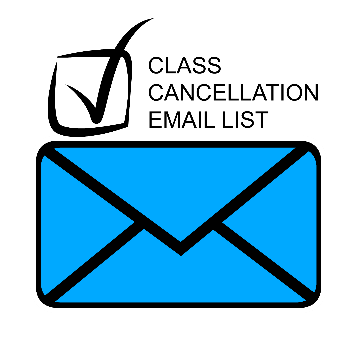 GROUP FITNESS CANCELLED CLASS EMAIL LIST
Would you like to receive an email notification when classes are cancelled? Please send an email to dwommack@caclubs.com and we will add you to the email list.

 
WEIGHT LOSS FRUSTRATIONS – PERSONAL TRAINERS HAVE THEM TOO
By Fitness Director Danielle Wommack
We all struggle. You don't have to do it alone. Rock Your Dream Jeans can help!

I remembering see you when membership gave you a tour of OVAC. You walked around with a dazed look in your eyes, feeling awkward and a bit out of place in street clothes. I could tell you felt like you stood out as the "newbie". You clearly felt uncomfortable wondering if everyone could tell that you were out of shape and desperate for a change? I tried to smile at you to let you know it was going to be ok. Really. I wanted you to know that every one of us felt afraid and confused by all the machines and equipment at first. I wanted to interrupt the tour to make sure you knew none of us knew where to start when we first joined. I distinctly remember dreading undressing in the locker room where everyone could see the effect of having three kids had on my body. I was ashamed of my body. I didn't even own fitness clothes when I first joined and worked out in my husband's work t-shirt and cut off sweat pants.

You didn't run away though. You decided that the time to change is NOW. You signed on the dotted line and you became an official Ojai Valley Athletic Club member. I was so excited for you because I knew the opportunities that awaited you. I could see you relaxed slightly when you consistently received a warm greeting from the front desk. You started to notice that not everyone here looks ready for the Cross Fit Games – you are surrounded by men and women of all ages and fitness levels gathering to create a more healthy lifestyle without egos.

Then you remembered those complimentary personal training sessions. You took a deep breath and reached out to me to get started. I was overjoyed! I knew it was hard, hard to trust, hard to make yourself vulnerable, especially if you had been injured in the past or never reached your goals. What if it doesn't work again this time? Then what? I understand because these are the same feelings I experienced when I became a member. I understand that you don't want to be judged, you want to be empowered. You want support and changes that are actually doable. You want to look and feel awesome again. And you want to learn to do it independently without breaking the bank.

I've seen that "first day" look so many times over the years and I am proud to be a part of a team that knows how to listen, a team that understands where you've been and wants to guide you to where you want to be. We get it because we've been there. Our Rock Your Dream Jeans 8-Week Transformation program has proven successful year in and year out and we are ready to show you how to overcome your fears, scale your mountains and create a fit lifestyle and body that you never imagined possible. We focus solely on real results for real people like you and we want to invite you to join our Rock Your Dream Jeans tribe.

What Makes This Program Special? IT WORKS! Every last bit of information that you will need to make sure you get the most out these 8-weeks and look your best in those dream jeans. If you've done Dream Jeans in the past, you are definitely going to want to try the all new Rock Your Dream Jeans 8-Week Transformation.

What Should You Expect? You will bring in a pair of jeans that you would like to fit into but currently can't get buttoned. In just 8 weeks you WILL be wearing those jeans. This is a REINVENT your body program. You will learn the importance of strength training and metabolic training in the quest to lose fat. You will experience breakthrough moments and the feelings of empowerment that come along with such breakthroughs.

What Does It Include?
*Two Small Group Training sessions per week for the entire 8-week transformation with a certified personal trainer utilizing the proven effective all new Rock Your Dream Jeans metabolic workouts.
*Eight more all new solo strength training programs designed to maximize your fat loss.
*A complete Nutrition Plan and Food Journal.
*Personal motivation via group emails from the Rock Your Dream Jeans Expert Trainer Danielle Williams.
*Five educational emails per week about health and fitness.
*Q & A via email with Rock Your Dream Jeans Expert Trainer Danielle Williams on all training and nutrition questions.
*Delicious recipe ideas designed to be healthy, nutritious, and supportive of your weight loss goals so you can stay excited and interested at mealtimes.
*Travel and Home Workout options in case you need to be away for part of the 8-week transformation.

When Does It Happen? BEGINS THE WEEK OF AUGUST 21st
Tuesdays & Thursdays at 9:45am with Danielle
Mondays & Wednesdays at 5:00pm with Sarah/Erin
Mondays & Wednesdays at 6:45am with Corkey
On vacation some of these dates? We can accommodate make-ups or pro-rate out your missed sessions.

What Does It Cost? Two payments of $198.50 for members non-refundable (billed in July and in August). $476 non-refundable pre-pay for non-members. Note that non-members will enjoy complete gym access during open gym hours during the 8-week transformation to complete your solo strength training workouts.

How Do I Sign Up? Spaces are limited and will be filled on a first come-first served basis by emailing Danielle Wommack at dwommack@caclubs.com or calling 818-219-4835.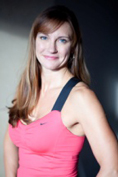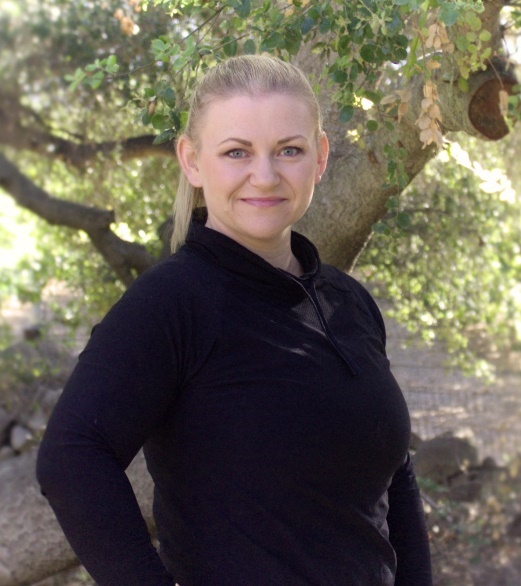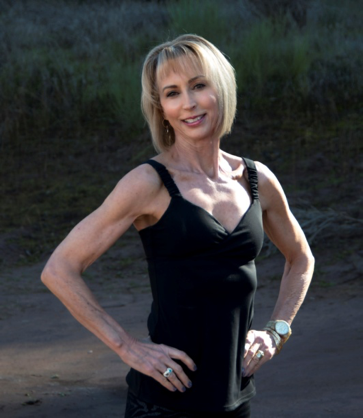 TO ROLL OR NOT TO ROLL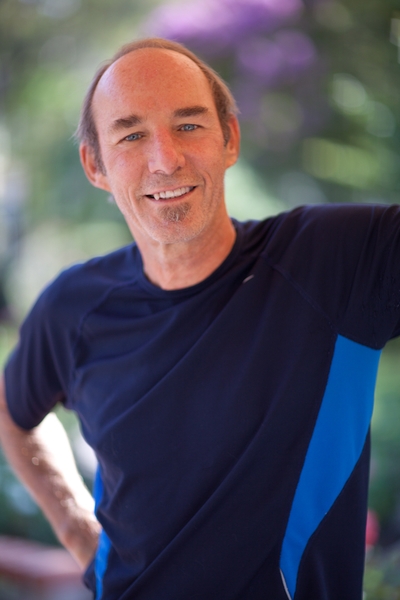 By Robert Evans, Certified Personal Trainer & Yoga Therapist

Foam rolling has become increasingly popular as a method of self-massage. In our efforts to work out knots or tightness, we diligently lie across foam rollers and (using our body weight as leverage) roll back and forth, attempting to soften the offending tissue into submission. One of foam rolling's most popular targets? The sturdy and unyielding IT band.
What is the IT BAND?
Located on the outer thigh, the IT band, or iliotibial band, is a sturdy tract of connective tissue that runs from the outer hip (the ilium) to the outer knee (the tibia and fibula). Although it is often depicted in anatomical drawings as an isolated structure, it is continuous with the great web of connective tissue that encases the entire leg (and indeed the entire body) like a stocking.

Not only does the IT band run vertically, it also runs deep. The IT band plunges from its superficial wrapping of the leg muscles down to the femur. The IT band provides essential support for the outer hip in moving and standing upright. This support is more than passive; two muscles—the gluteus maximus and the tensor fascia latae—also insert into the top section of the IT band at the hip. Contraction of these muscles adds tension to the IT band, giving it a more active role in supporting the hip. From this point of view, the IT band could even be considered a very long tendon for these muscles.
When the IT band tugs or rubs on the outer knee, it can be painful. "IT band syndrome," very common in runners and cyclists, describes a condition in which the IT band becomes irritated and inflamed due to friction on the outer knee. It may seem logical to assume that somehow "loosening" the IT band would help (for example, by rolling on a foam roller). The story, however, is more complex.
The Cons of Foam Rolling the IT Band.
1. You may not want the IT band to stretch.
Remember, the IT band is not a muscle; it is collagenous connective tissue. It is strong and tight so that it can hold us up and keep the hip stable. IT bands should be tight because they are holding us together! The IT bands are important sturdy structures. In other words, we don't want a loose IT band; we need it to be stable in order to be functional.
2. You're not getting to the real problem.
Although the IT band gets blamed for knee pain, the problem is often originating elsewhere. For example, the gluteus maximus or tensor fascia latae (these muscles insert into the band) could be tight and transferring their tension through the IT band to the outer knee. Or the functional stabilizers of the outer hip could be weak, and the IT band is stiffening up to compensate. In this situation, the practitioner wouldn't see any relief until the outer hip is strengthened and the IT band can then stop performing movements it isn't designed for. Prior to arbitrarily 'rolling' the IT band, I would ask you to notice if you feel any pain in your glutes, hip flexors, or knee, and to use self-myofascial tools for those muscles first.
3. You could make the problem worse.
Rolling out the IT band could cause damage to the muscles that lie beneath it. As I explained the IT band is the fascial covering for one of the quads (vastus lateralis). When you roll out the IT band, you are essentially mashing up the muscle under it. For healthy tissue, this may be fine. However, too much compression can create micro tears that can lead to scarring (and further stiffness!). If the IT band is already inflamed and unhappy, then it may not be a good idea to beat it up with a foam roller, and while we certainly want our IT bands, and every other tissue of our bodies, to be awake and alive and participating in the flow of the whole being, plowing down on them repeatedly because they hurt is a questionable habit and may represent evidence of faulty thinking more than a faulty IT band.
If you would like to learn effective techniques for addressing the problems above, please reach out to me to schedule at time to meet at 805-798-2810.
PILATES IN THE SUMMER TIME!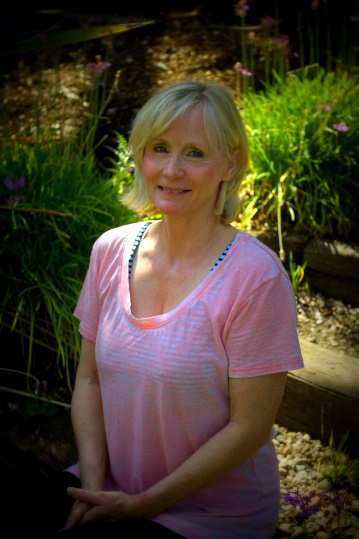 As the song goes………."Summer time and the living is easy….." It's not easy if you want to stay happy and healthy and move comfortably throughout your day. Let's work this summer to get in the best shape we can ever be. Eat well, do things that you enjoy, and commit to a fitness program that contributes to your happiness and well-being. Pilates is one of the best ways to enhance your physical and mental well-being. You will gain flexibility and strength. This results in better mobility and you will feel more free in your daily movement.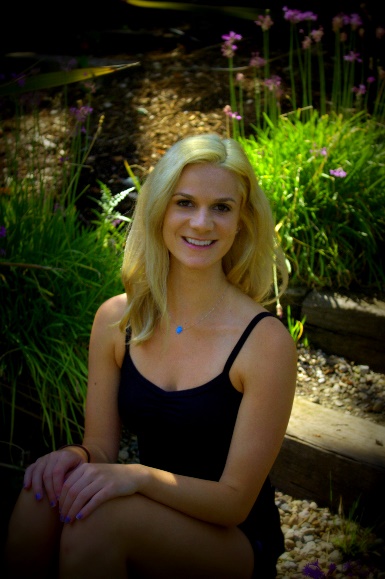 Try it. The first session is free.

Contact Julie Fox or Georgia Cotsis at the Pilates studio