OVAC Club News
What an amazing July we had at the club! We had some great weather and events. Friday Happy Hours had some of our biggest turnouts of the year. Todd Hannigan and Sleeping Chief was amazing along with The Diane Miller Band the following week. We also hosted the New Balance High School Championships on our tennis courts. It was great having such amazing kids out playing for the title.

August will be another great time with more Happy Hours and fun times by the pool. Let's hope it doesn't get too hot as we get deep in the summer months. Here's to a great August!

See Ya on the Courts!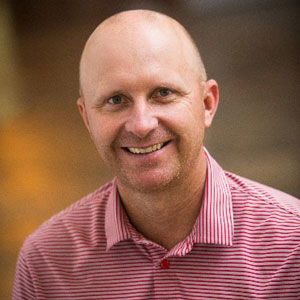 Ryan
CC the Cat

2014-2019

We have lost a member of the OVAC family last month. CC the Cat is no longer with us. She came to the club back in 2014 as a kitten and made her home here ever since. She was amazing with all members and loved her time with kids and tennis players. It was great seeing little kids come by the cafe looking for CC to pet. She will be greatly missed.



CAFÉ NEWS

We have partnered with some of Ojai's favorite companies. Rio Gozo Farms provide us with crisp tasty organic produce. Our salads have never tasted better since switching. We offer Revel Kombucha on tap for your probiotic needs...it is also quite refreshing on a hot summer day. And for our gluten free friends, we are proud to offer SunOven Gluten Free buns and rolls. We hope to add more items soon. Make sure to stop by the Cafe and let us know what you think.
AQUATICS NEWS
OJAI HEATWAVES SWIMMERS QUALIFY FOR THE CENTRAL CALIFORNIA JUNIOR OLYMPICS
Eight swimmers from the Ojai Heatwaves Swim Team are traveling to Clovis, California to compete at the Central California Junior Olympics taking place from July 25 -29. Qualifying eight swimmers for this high-level meet is a major accomplishment for the small local team training at the Ojai Valley Athletic Club. The following athletes have qualified and will swim at the event: Isabella Coleman (12) - 50 breast, 100 free; Danielle Jowell (12) - 50 fly; Eva Lechner-Hill (14) - 100 fly, 400 free, 200 IM; Tayten Neiderhiser (14) - 50 free, 200 free, 100 back, 200 IM, 100 free; Amelie Pinkernell (13) - 100 free, 200 free; Rian Aquila (11) - 50 free; Quin Seider (13) - 50 free, 200 free, 100 fly, 100 back, 400 free, 200 IM, 100 free; Flynn Van Auker (10) - 200 free, 50 fly, 100 back, 50 back, 100 free.



Pictured Left to Right: Head Coach Wenke Seider, Rian Aquila, Flynn Van Auker, Danielle Jowell, Tayten Neiderhiser, Amelie Pinkernell, Quin Seider (not pictured, Isabella Coleman, Eva Lechner-Hill)
SWIMMER OF THE MONTH-FLYNN VAN AUKER

How long have you been swimming?
6 yrs.

What's your favorite stroke?
Backstroke

What's your favorite distance/event?
200 Free

What was your most memorable achievement so far?
Making JAGS's (June Age Group Invitational)

Do you have a goal for this year?
Making JAG's again

What's your favorite workout?
How low can you go 50's

What else do you like to do?
Basketball, surfing and skating

What's your favorite after-swim snack?
Chips from the front desk



BACK EXTENSION

By Georgia Cotsis
Do you find that your low back hurts when your body goes into a back extension or an arch? There is a way of preventing this completely!

Any time an exercise calls for this, we should not be shortening the lumbar spine (low back). Extension is meant to elongate the back AND the front core. In Pilates, there is an exercise called "Swan" where we extend the spine by pulling the core up and off the mat, or up and off a piece of equipment. When we do this correctly, it feels like an intense stretch for the abdominals. So not only are we strengthening the core during "Swan," but we are also stretching it, which helps the abdominals align and tone correctly (pleasing to the eye).

Come in for a private session to get personal assistance on applying back extension efficiently with using the equipment and/or the mat for support, and you will be amazed by the results!



ALL NEW BEACH BOOTCAMP

w/Certified Personal Trainer Chris Burke
FREE DEMO SESSION
THURSDAY AUGUST 8th 9am
REFRESHMENTS PROVIDED
MEET ON VOLLEYBALL COURT


FUNCTIONAL FITNESS FUN IN THE SAND AND SUN
Join Chris for a fun and function fitness focused "beach" workout on our very own OVAC beach (aka the volleyball court). We will work hard and play hard beginning with a group warm-up before cycling through stations using kettlebells, battle ropes, sand bags, and more. We will finish up with laughs and beach conditioning drills in this all levels session (no previous equipment experience necessary). Come have fun and sweat on our volleyball court surrounded by the beautiful Topa Topa's where you will be allowed to push yourself in a safe and supportive environment.

Once your hooked, sign up for a month of fun-in-the-sun Beach Bootcamp with Chris every Tuesday and Thursday at 9am from August 13-September 5 (you can do either one or both days). The cost for one day a week for four weeks is $99.25 and two days a week is $198.50. And Chris welcomes drop-ins at $30 per session. Attending the free demo session is not required to enroll.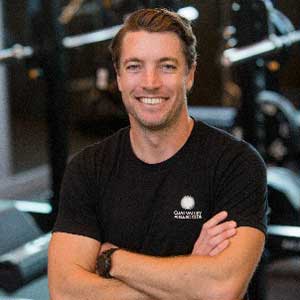 Questions? Please feel free to contact Chris at (646)463-0100



TIPS FOR BATTLING SUGAR CRAVINGS

-Danielle Wommack, Fitness Director

1. Avoid artificial sweeteners – so many zero sugar drinks will spike your insulin leading to cravings and even bloating.
2. Avoid eating before bed to help you sleep better so that your body and mind are prepared for saying "NO".
3. Go to bed earlier to nip the craving in the bed and to allow for more rest. Lack of sleep can be causing your cravings.
4. Certain supplements may help you sleep and thus help those cravings (for example, magnesium glycinate if your doctor approves).
5. De-stress by creating time in your schedule for relaxation and active recovery with a stretch session or a leisurely walk outside.
6. Avoid processed and refined sugars.
7. Make sure you are eating enough healthy fats, proteins and fiber.
8. Give up chemically flavored waters and high sugar creamers and sweetened coffees.
9. Stop buying trigger foods for at home. Eventually the bomb will go off and your cravings will get the best of you.
10. Re-read #9 – it's that important.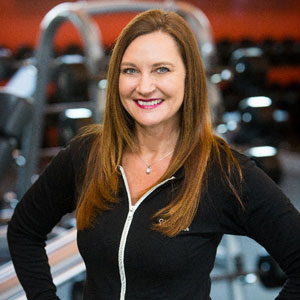 Want more information on how you can bust through your sugar cravings for good? Please contact me at dwommack@caclubs.com for more information about our $99 Rock Your Diet 21-Day Transformation.
TENNIS NEWS

We are in the grips of our first little heat wave here at OVAC but we are tough and can handle it. Please be sure to drink lots of water and limit prolonged periods of intense exercise during the hottest parts of the day.
Thanks to all who came out and participated in our Whites and Woodies doubles wooden racquet mixer on July 6. It was a beautiful day and no one suffered any major injuries from using the old technology.

Those of you who frequent the outer reaches of our tennis courts will have already noticed the newly resurfaced courts 9&10. They look great!

Upcoming August USTA league home matches at the club:

Sunday 8/4- Men's 55 8.0 / 9:30 AM
Saturday 8/10 Men's 55 9.0/ 1:00 PM
Sunday 8/11 Women's Tri-Level /10:00 AM
Saturday 8/17 Women's Tri-Level /10:00 AM
Sunday 8/18 Men's 55 8.0 / 9:30 AM