New Café Hours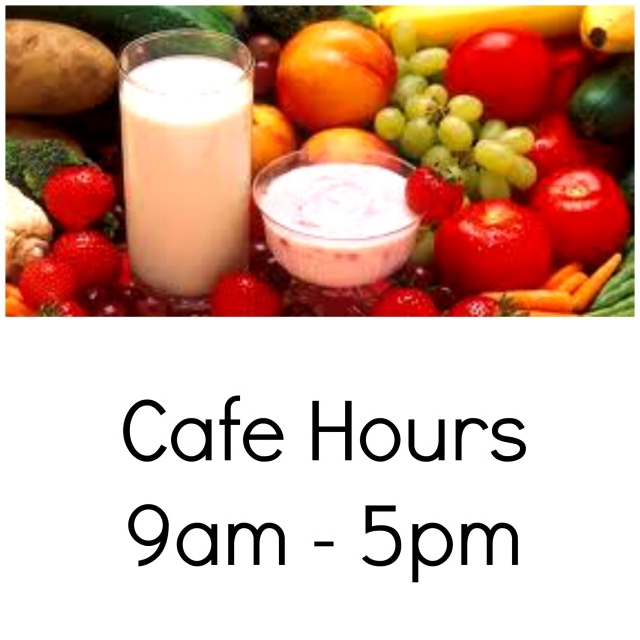 Our Cafe Hours are currently 9am – 5pm. Come in and enjoy breakfast, lunch, protein shake, or dinner. We offer to go containers as well if you would like to bring something home for the family! Anything purchased at our Café can be charged to your account.


Ojai Hosted MontEcito Otters and Santa Barbara Gators
Ojai Heat enjoyed a great home swim meet against Montecito and Santa Barbara November 16. Thank you to the awesome Ojai parent volunteers who made the meet run smoothly. Ojai swimmers performed well and will head to our League Winter Championship on December 14. GOOO OJAI!!
Upcoming Junior Swim Team Dates:December 14- Channel Island Swim League Winter Championship
December 16- Team Party/Awards
December 17- Jan 3- Winter Break
Jan 6- Spring Session Begins

Are you interested in joining Ojai Heat Swim Team? Our Spring session begins Jan. 6. Contact Aquatic Director Elin Cheverez for more information, 805-448-0577 or see ovac.caclubs.com and click on Aquatics.


Pre-Swim Team Dolphins
Pre swim team will run through December. Little ones ages 4-8 learn basics to join swim team. Dolphins meet Tuesdays and Thursday 4:00-4:45. Contact Meg McCormick for more information 805-421-9572


Tennis News
The Holiday Season is upon us and we had some great events at the club on and off the court! I put together a fun Wine &Dine last month and want to thank everyone who joined us tasting great wines from Italy and eating great food. I hope to do it again in the near future! We also had a great turnout for this years' Turkey Trot. Anne Williamson and Dave Jones took home first prize once again as they battled Kathleen Rogers and Jacob Vos in the finals. It was the biggest turnout we have ever had for the event and I want to give a VERY BIG thanks to Greg Cavett for making three amazing Turkeys for everyone to enjoy. Greg's help made this one of the best events of the year!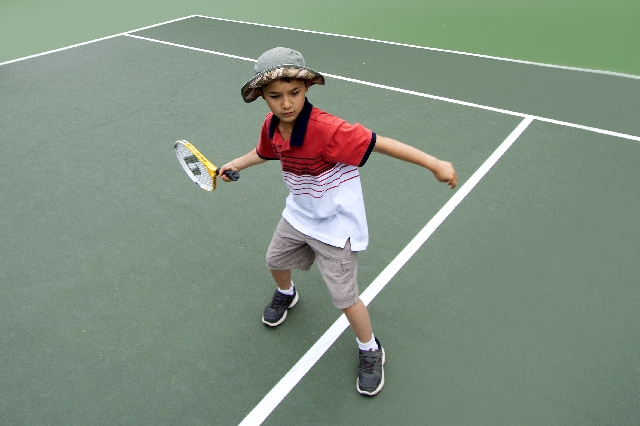 I want to finish this update talking about an amazing lady we lost last month. Bo Bruce was one of a kind, an A Team player that was funny, competitive, and loving to everyone she met. I had the pleasure to know Bo since the first day I became the Pro at OVAC and during that time I will always remember her great spirit and knowledge of the game. I will also remember spilling wine all over her white carpet during a team party! She will be missed beyond words....

Hope everyone has a great Holiday Season!!

We Miss You Bo!
Ryan


OVAC Tennis Clinic Schedule
Pee Wee Tennis (Ages 4-7) | Tuesday 4:00-4:45 | Cost $10
Futures Tennis (Ages 8 & up) | Thursday 4:00-5:00 | Cost $14
Intermediate/Advanced | Wednesday 5:00-6:00 | Cost $14
Tournament Level | Monday 5:00-6:00 and Wednesday 4:00-5:00 | Cost $14
Friday Adult Clinic Friday | 10:00-11:00 | Cost $14


Our Pilates Studio is Growing!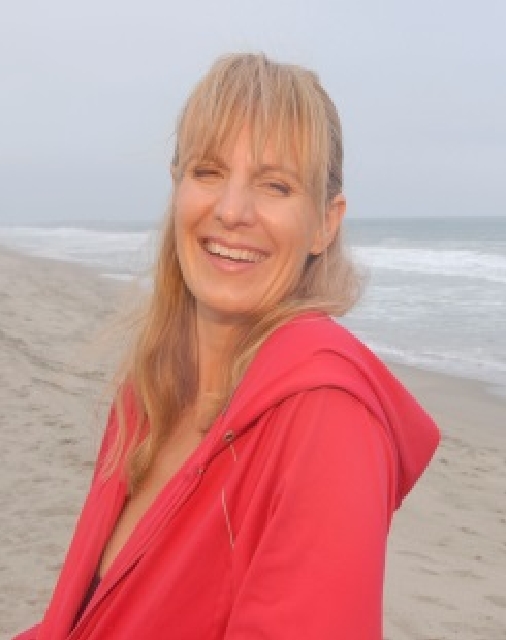 Please welcome our newest Pilates instructor…Victoria Ott!
With a BS in exercise Science, Victoria has been a fitness instructor since 2003. Her certifications include:
• Yoga
• Spin
• Aqua TRX
• Mat Pilates
• And her favorite….Pilates on the Apparatus.

Pilates works on muscle balancing, alignment, strength building and core stability work….Victoria's favorite focus!

Book a complimentary session by calling her directly at 805-665-7406. email: vott@caclubs.com. Her hours are Thursday and Saturday mornings with some Sunday availability. (For appointments outside of these hours, please contact our Pilates Director, Pam Vos at 805-832-2020).


Gifting Pilates
Pilates truly transforms your body. Everyone who has done Pilates raves about how good they feel and look! As popular as it is, still many people have not tried it…but would love too. Wouldn't it be wonderful to give/get a gift certificate?

Receive 20% off all gift certificates for Pilates during December!


Private Sessions
Single session: $60
6 Session package: $330
12 Session package: $600

Duet & Group Sessions:
Single session: $40
6 Session package: $210
12 Session package: $360

Gift with purchase! Receive a complimentary session (gift certificate valued at $60) with any gift certificate purchase!


Now Hiring!
Our Pilates studio is growing and we are accepting applications for a part time certificated instructor who live locally. Please contact Pam Vos at pvos@caclubs.com or 805-832-2020 (call or text).



Our New Fitness Center Opens Soon
JOIN US FOR A KICK OFF WEEK CELEBRATION
JANUARY 6-12, 2014
FREE Foundations and Performance Small Group Training Sessions ALL WEEK for all fitness levels
Dream Jeans Weight Loss Challenge also kicks off that week. Quickly shed stubborn inches in only 2 months just like these OVAC members. Only $198.50 per month!
VOTED BEST EXERCISE CLASS IN OJAI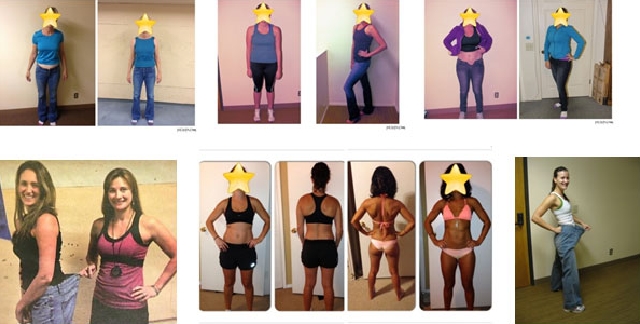 2 group personal training sessions plus 2 strength programs a week combined with a proven nutrition plan that WILL take off the weight.
Mon & Weds at 6am w/Eric
Tues & Thurs at 9:45am w/Danielle
January 6-Feb 27th
Contact dwilliams@caclubs.com to reserve a spot



Trying a New Fitness Class Can Be Scary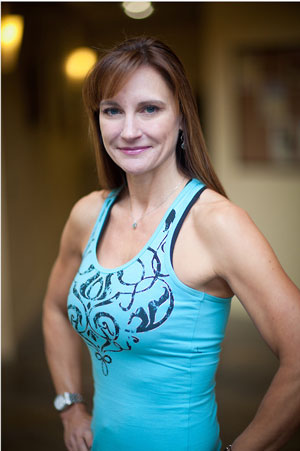 By Fitness Director Danielle Williams, PES, CES, CPT

We've all experienced it…wanting to try a new fitness class or personal training but something stops us. Don't worry, it's common to feel afraid to try something new, whether the fear is about joining a new group, initially meeting new people, or looking foolish. What if no one talks to you? What if you can't remember the next move in the workout routine? Or ask a silly question? What if you trip over your own feet?

Well, a better question to ask yourself is what if you never try that new fitness class? Then it means you are allowing "what-ifs" to control your life and keep you from achieving your dreams. The world may not stop spinning if you do not try that fitness class, but your own world will shrink and become less fulfilled. You can't grow stronger, unless you get uncomfortable. Remember, it's good to be uncomfortable. When you feel this discomfort, take solace in knowing that you are growing, both physically and mentally.

Where is your comfort zone? It's where you live every day. It's the action you repeat day in and day out that lead to the same results. It's what you know and where you feel comfortable. It is not where mental growth and physical change occur. It is not renewing, revitalizing, or fresh. The key to success in fitness and in life is overcoming fears. Easier said than done right? You probably already know everything I've just said, but you still haven't called for those free training session or walked into that new fitness class. Try these steps to help:
1. Reach out: Call me, email me. Fitness is my life and my passion. I may be fit now, but I haven't always been a gym rat. I vividly remember what it felt like to join OVAC 10 years ago, never having worked out in my life and not even owning gym clothes. I am here to help you find your fitness path at OVAC. I want to talk to you about all the offerings here at OVAC, not just personal training, to make sure you achieve your fitness goals safely and have fun doing it. OVAC has many incredible group fitness classes for which there is no charge and I know which ones would be perfect for you, so please call me anytime to chat at 818-219-4835 or email me at dwilliams@caclubs.com.
2. Educate yourself: Often the things we fear taking that step toward – like that fitness class – are only because we don't know what to expect. Ask me questions, ask the front desk, or jump on the internet to do a little research into your next big leap. Information is empowering.
3. Bring a friend: Having a support system when you push yourself outside of your comfort zone can be reassuring and will help keep you on track. Sharing new experiences is a great way to strengthen any relationship.
4. Take tiny steps toward facing your fear: Walking into your first fitness class or training is nerve wracking. So get there in small steps. Say hi to the fitness instructor after the class and ask about it. Just meeting the instructor or the trainer may make you more comfortable to give it a try.

So, take a deep breath and try something new. I'd love to hear your plans and cheer you on!