CLUB NEWS
I hope everyone is having a great holiday season so far. November was a blast here at the club and can't wait for the upcoming Holiday Party! We will be having all sorts of fun! Photo booth, dance performances, and a band just to name a few of the things happening at this year's party. Please drop by and have a good time! Just a quick reminder of the holiday hours for Christmas and New Year's.
Christmas Eve: 7:30-12:30
Christmas Day: Closed
New Year's Eve: 8:00-4:00
New Year's Day: 10:00-4:00

Have a great Holiday Season!!
Ryan


WATER CONSERVATION
I know many of you are well aware of the water crisis we are going through here in Southern Cal and the Ojai Valley. Here at OVAC we are trying our best to help in this ongoing issue. We have eliminated two of the upper clay courts that required watering along with adopting water resistant landscaping. We want to remind members that towel usage requires washing and to be aware that the difference between taking one towel or two is significant. Also, be conscience of the amount of time you are spending in the shower. Try taking just a few minutes or as a member told me yesterday, try a "green" shower where you turn off the water while you lather up.

Thanks for all you help in the difficult matter!
OVAC Staff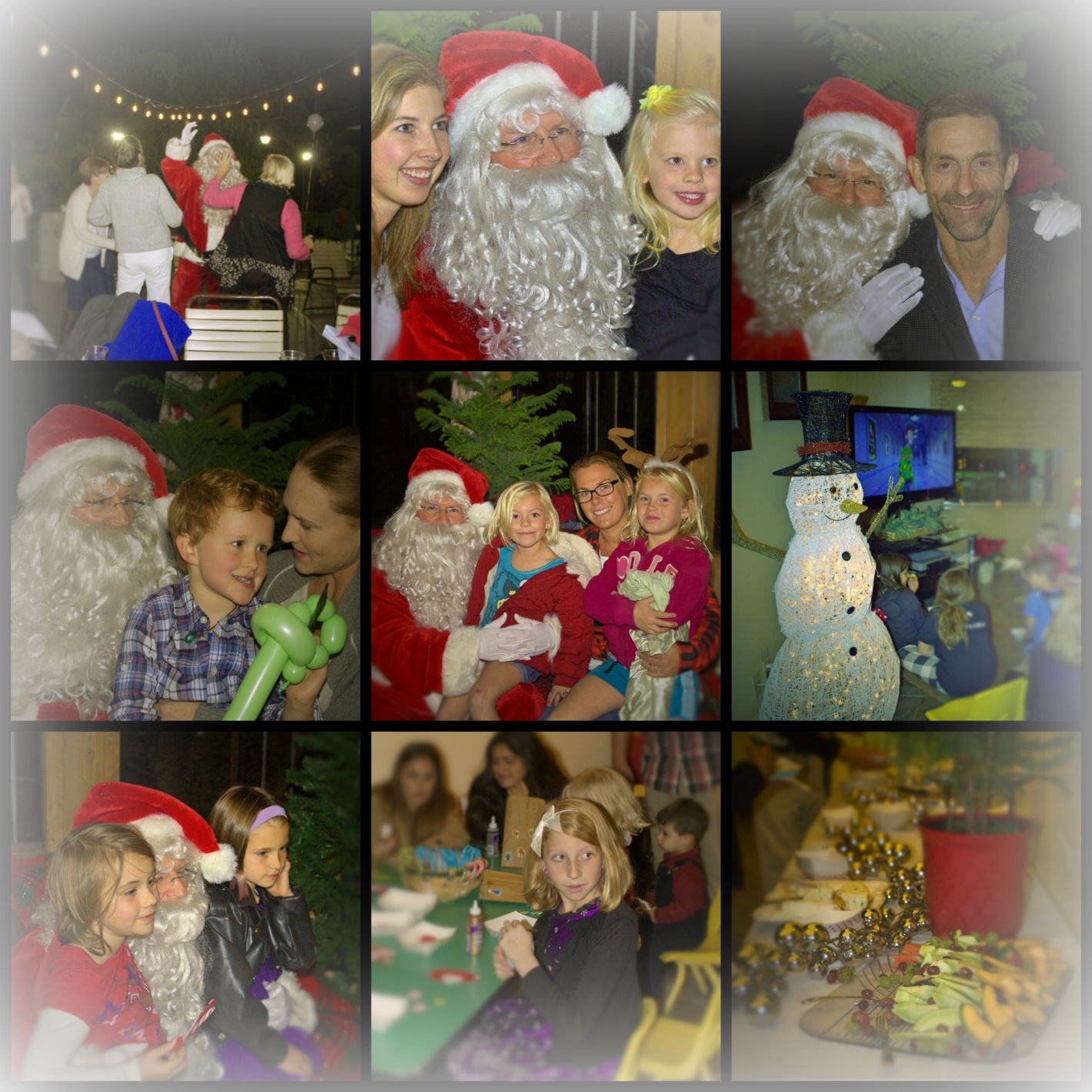 YOU'RE INVITED!
Please join us, Friday December 9th from 5-8pm for our annual holiday party.
You'll enjoy a live band, live dance performance, photo booth,
photos with Santa, and hors d'oeuvres.
Don't miss this amazing event. Fun for ALL ages!



DO YOU SELF-SABOTAGE?
-Danielle Williams, Fitness Director

As a personal trainer, I know what it takes to get and stay in shape. After all, it's how I make my living. So why don't I always have the body I desire? Why isn't it quite where it used to be? Why do I neglect the body I worked so hard to get, even though I have the tools, the knowledge and the basic motivation?

The simple answer is life stress. When I feel frustrated or unmoored, I choose to eat badly. I lose focus and gain fat – serious self-sabotage. As a full time working mother of 3, it is easy to forget about my own needs while looking after those of my family and my clients. Add in a day where I am sad or angry and on some level I start to think I need this food. And trust me, it's not something healthy. As a trainer, this makes me feel fraudulent. The pounds start to pile on. Eventually, my clothes don't fit and I can't stand working in a place with mirrors everywhere. The shame can be debilitating. How could I allow this to happen to me? The extra weight isn't the only problem, but rather feeling like I'd lost my core identity, my sense of self. How can I function as a personal trainer if I feel like a fraud after losing several rounds with ice cream and cookies?

By reaching out to others in my field, I realized that this happens to many female fitness coaches. We are not immune to what you experience. So many get derailed by having babies, menopause, working long hours, and struggling to lose weight that once came off so easily. And these are smart, capable women who truly love fitness and health and who are dedicated to making a difference in their client's lives. They also lost the focus in their lives and lost faith in themselves. Just like me.

So how did I get things back on track? What lessons did I learn from other female fitness coaches? The first lesson I learned was that I needed to admit that even with all my training and background, I couldn't manage on my own. Life has many times stressed me to the max. My decision-making energy was all used up. The tank was empty. I had nothing left for taking better care of myself. Sure, I already knew what I "ought" to do. But I couldn't be in charge of everything. So I did my research and decided to undertake the Dream Jeans Challenge. I knew I had to do something. As it turned out, it led to me from a size 12 to a size 6 and more strength than I ever dreamed possible. These days, I find such purpose and fulfillment working as a coach in the Rock Your Dream Jeans Challenge program.

The 3 critical lessons I have learned from the Rock Your Dream Jeans Challenge are:
1. You must make your own health and fitness a priority and other areas of your life will fall into place.
2. A good mentor and coach can encourage you, push you, and most of all, hold you accountable. She can reawaken your competitive spirit and help you achieve your very best.
3. Community is key. Teamwork - connection with our peers – is a powerful and highly efficient motivator. We need others to become our best selves.
It is so very fulfilling working alongside others towards the same goal – not to mention how much fun it can be.

I would love nothing more than to help you get back on track with your weight loss goals with OVAC's next round of THE 8-WEEK ROCK YOUR DREAM JEANS TRANSFORMATION. You can do it. I know, because I did, and I still do.
JANUARY 9th - MARCH 2nd
Tues &Thurs 9:45-10:45am with Danielle
Mon & Weds 6:45-7:45am with Corkey
Mon & Weds 5:00-6:00pm with Sarah
NON-MEMBERS WELCOME
HERE'S HOW IT WORKS You will bring in a pair of jeans that you would like to fit into but can't button. In just 8 weeks you WILL be wearing those jeans.
HERE'S WHAT IT INCLUDES
*2 group training sessions per week for 8 weeks led by a personal trainer using proven effective metabolic workouts
*8 more all new solo workouts designed to maximize your fat loss (2 per week).
*Nutrition program and journal.
*Personal motivation and educational group emails delivered several times a week.
*Q & A emails with weight loss expert & Rock Your Dream Jeans leader Danielle Williams
*HOW IS THIS PROGRAM DIFFERENT? This is a REINVENT your body program. You will learn the importance of strength training and metabolic training in the quest to lose fat. You will experience breakthrough moments and the feelings of empowerment that come along with such breakthroughs.
COST (non-refundable) Reserve your spot by emailing dwilliams@caclubs.com, calling 818-219-4835, or leave your name and email address with the Front Desk to pass along to Rock Your Dream Jeans leader Danielle Williams. Spots will fill up quickly so don't wait to reserve your spot (you won't need to pay until January).
Two payments of $198.50 for members (bill once in Jan and once in Feb)
$476 pre-pay for non-members with full gym access for all 8 weeks
FOUNDATION TRAINING-AN ACCESSORY FOR MODERN DAY LIVING

Life in the 21st century all too often means spending far too much time hunched over screens, devices, steering wheels, and desks. Sound familiar? Assuming these poor positions throughout the day without adequate muscular strength to resist and push back against gravity can lead to degeneration of our joints, inefficiency of our muscles, and unnecessary pain.

"The human body is designed to thrive against gravity-else we tend to age rapidly and get injured. Foundation Training is the answer to my many years of research on the negative effects of sitting."
-Dr. Joan Vernikos, Former NASA Director of Life Sciences

Foundation Training is a movement practice designed to restore the body's natural order and put YOU at the center of your health. It teaches your body how to properly support itself and move as nature intended. It was developed by chiropractor and movement expert, Dr. Eric Goodman, to heal his chronic back pain and avoid back surgery for multiple disc herniations. This program is not temporary remedy, but a systematic solution that creates long-term health. Foundation Training enables one to reach, achieve, and experience incredible health and wellness.

Here's how it works. Foundation Training uses a combination of powerful movements, poses, and conscious breathing work to activate the muscles in your posterior chain. When practiced regularly, the following things can happen:

-Your torso, pelvis, and backside strengthen
-Your hips reclaim their intended role as the epicenter of movement
-Your spine decompresses and space opens throughout your torso
-Your breathing capacity and oxygen levels increase
-Your muscles learn to correctly support your structure and posture improves
-Your whole body becomes integrated and moves more efficiently

There are 19 total postures in the system at present. However, one can spend a mere 12 minutes a day doing a few of the postures and experience significant results. Make the time to learn Foundation Training…it's a game changer.

To set up a private or small group session or if you have any questions, please contact Foundation Training Instructor Ellen Bain at 303-906-2022 or trainwithyoga@icloud.com.

HOLIDAY TRAINING SPECIAL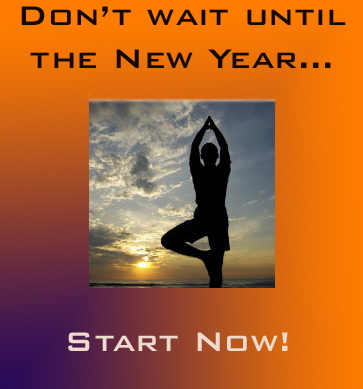 3 FOR $120 ONE-ON-ONE PERSONAL TRAINING
THE GIFT OF HEALTH: Share with someone you care for the benefits of exercise with a GIFT CERTIFICATE. Or better yet, treat yourself to this special offer! Valid for members not currently working with a personal trainer. All sessions must be used by January 31st, 2017. A member may only use one 3-pack special, but may purchase more than one for others. Gift Certificates are available by contacting Fitness Director Danielle Williams at dwilliams@caclubs.com or 818-219-4835. (Note that not all personal trainers are available for this special).


THE SPIDERMAN LUNGE W/CONTRALATERAL TOUCH & REACH
'TIS THE SEASON TO IMPROVE MOBILITY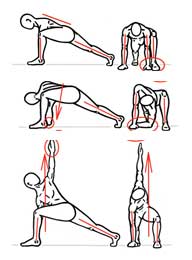 To set yourself up, step into the Spiderman Lunge position with the fingers and toes aligned in a straight line. Press the floor away with the arms and fully extend the elbows. Maintain a straight line alignment from head to heel and engage the abdominals.

To perform this variation of a Spiderman Lunge, lower the inside elbow down and attempt to touch the forearm to the ground. Next, rotate the torso and reach the arm up into the sky. Twist as much as possible in the shoulders and torso and extend the fingers high into the sky. Maintain a fully extended elbow in the supporting arm and lengthen through the entire body. Open the chest and vertically align the shoulders over one another if possible. Breathe deeply and relax. Perform several reps of this movement on each side.


TENNIS NEWS
We had two great tennis events in November.
First up was the 1st annual club doubles championships, held in a Calcutta format.
The women's and men's bracket were highly competitive.
Congratulations to our winners, Maria Barrell and Jody Martin as well as David Gonzales and Jonas Svensson.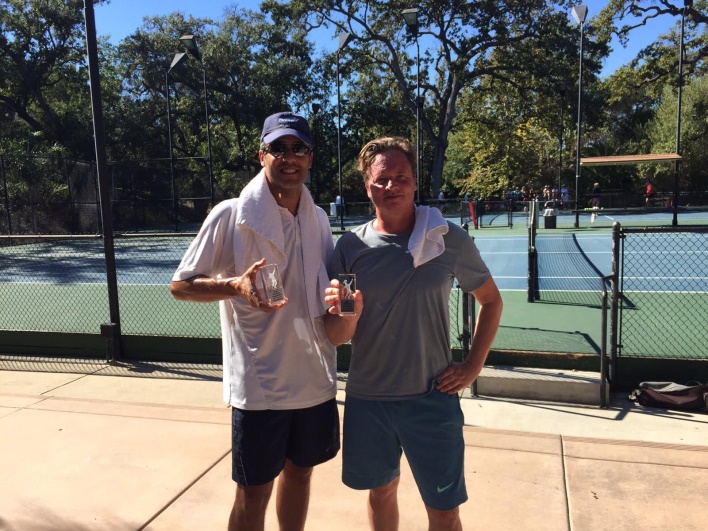 Next up was the Turkey Trot. Michelle and Ryan Gaston took home the turkey at mixed doubles event.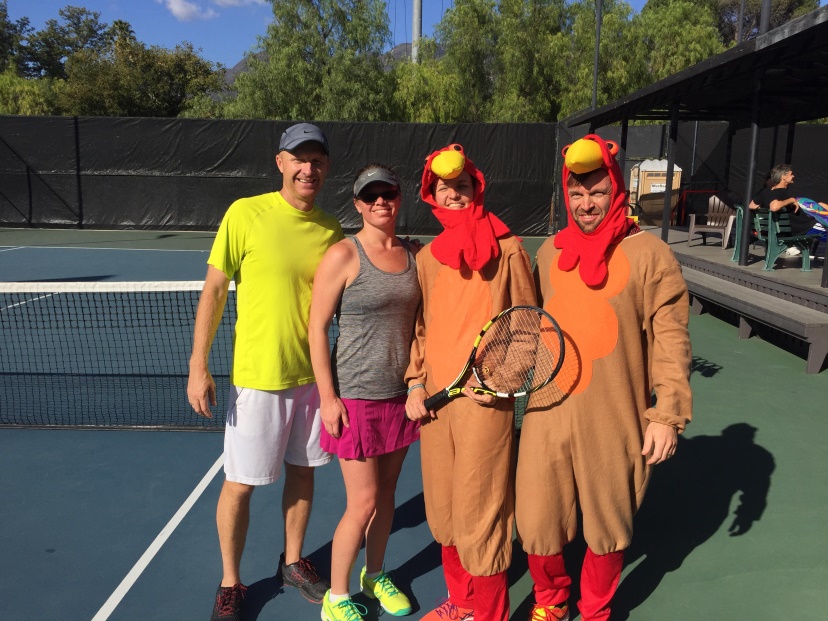 Thanks to everyone that participated and made these events a success.
Congratulations also to our men's 4.0 65 and over team.
They are going to represent OVAC at sectionals in December. Good luck!!!
A BRIEF HISTORY OF PILATES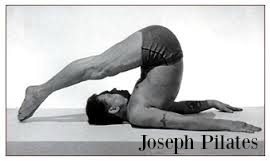 BY JULIE FOX, PILATES INSTRUCTOR
Joseph Hubertus Pilates was born in Monchengladbach Germany in 1883. As a child, Joe had asthma and other ailments. He turned to exercise and athletics to battle these ailments and was always studying various exercise regimens to expand his knowledge base. He became enamored by the classical Greek ideal of a man balanced in body, mind, and spirit, and he began to develop his own exercise system based on this concept. Growing into adulthood, Joe was no longer the sickly child he had once been as he became an avid skier, diver, gymnast, and boxer.
In 1912 Joe went to England, where he worked as a self-defense instructor for detectives at Scotland Yard. At the outbreak of World War I, Joe was interned as an "enemy alien" with other German nationals. During his internment, Joe refined his ideas and trained other internees in his system of exercise. He rigged springs to hospital beds, enabling bedridden patients to exercise against resistance, an innovation that led to his later equipment designs. "I invented all these machines…..it resists your movements in just the right way so those inner muscles really have to work against it. That way you can concentrate on movement. You must always do it slowly and smoothly. Then your whole body is in it." ~Joseph Pilates
An influenza epidemic struck England in 1918, killing thousands of people, but not a single one of Joe's trainees died. This, he claimed, testified to the effectiveness of his system.
After his release, Joe returned to Germany where his exercise method gained favor in the dance community. When German officials asked Joe to teach his fitness system to the army, he decided to leave Germany for good.
Pilates comes to the U.S.
In 1926, Joe immigrated to the United States. During the voyage he met Clara Zeuner, whom he later married. Joe and Clara opened a fitness studio in New York, sharing an address with the New York City Ballet.
His students begin to teach
Several students of Joe and Clara decided to open their own studios, most of them in New York.
By the early 1960s, Joe and Clara could count among their clients many New York dancers. George Balanchine studied "at Joe's," as he called it, and also invited Pilates to instruct his young ballerinas at the New York City Ballet.
Pilates was becoming popular outside of New York as well. As the New York Herald Tribune noted in 1964:
"in dance classes around the United States, hundreds of young students limber up daily with an exercise they know as 'a pilates', without knowing that the word has a capital P, and a living, right-breathing namesake."
Hollywood helps out
In the 1970s, Hollywood celebrities discovered Pilates via Ron Fletcher's studio in Beverly Hills.
Fletcher
was a
Martha Graham
dancer and studied and consulted with Joe from the 1940s on in connection with a chronic knee ailment. Where the stars go, the media follows. In the late 1980s, the media began to cover Pilates extensively. The public took note and the Pilates business boomed. Pilates entered the fitness mainstream. It is not only featured in fitness facilities all over the world, but has become a crucial training adjunct to elite athletes all over the world. Today, over 10 million Americans practice Pilates, and the numbers continue to grow.
Joe continued to train clients at his studio until his death in 1967, at the age of 87. When he passed away, he left no will and had designated no line of succession for the Pilates work to carry on.
Nevertheless, his work would remain and eventually flourish in large part due to his protégés, referred to as the "elders."
Source: Balanced Body
20% OFF AT THE PRO SHOP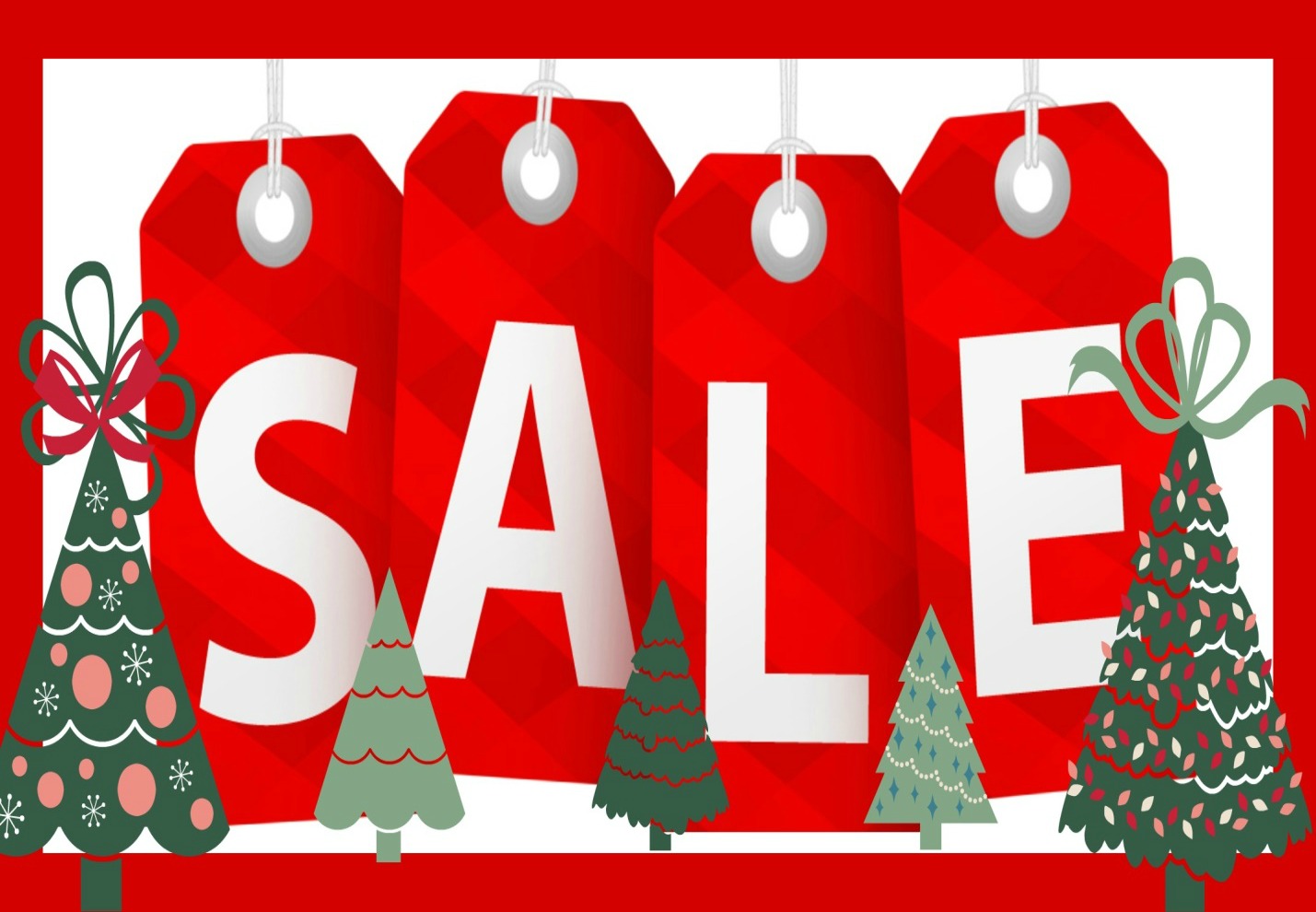 During the month of December enjoy 20% off all regular priced items.
Offer ends December 31st and does not apply to items already on sale.



DECEMBER YOUTH SWIM

Keep your swimmer conditioned!
Work up to joining swim team in January!
Drop-in workouts with Coach Meg:
December 7th,9th,12th,14th,16th,19th,21st,28th
Monday-Wednesday-Friday from 4:00-5:00pm
$12.00 drop-in/$65.00 all
Questions?Contact Aquatic Director Elin Cheverez 805-448-0577
Swim Instructor Meg McCormick 805-421-9572
SPRING SWIM TEAM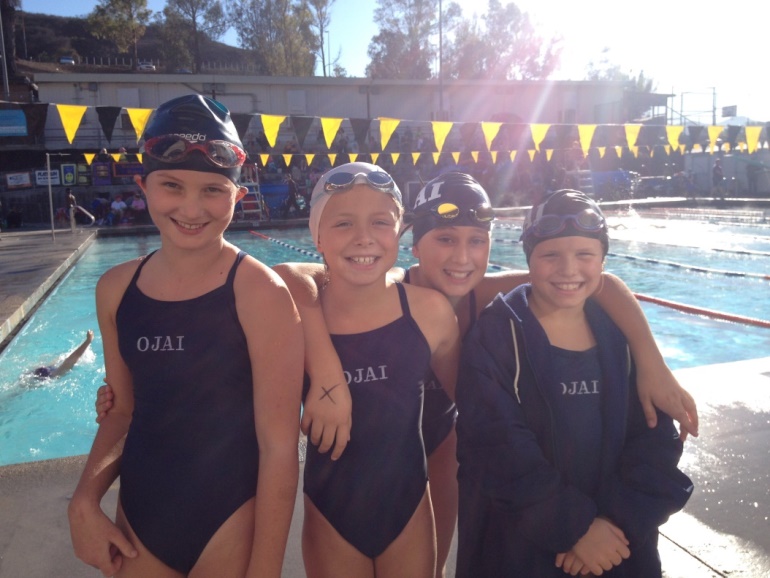 Starts Monday January 9th

Swim Level Assessment:
Jan 9th @ 3:15pm
More Info: ovac.caclubs.com (aquatics)