CLUB NEWS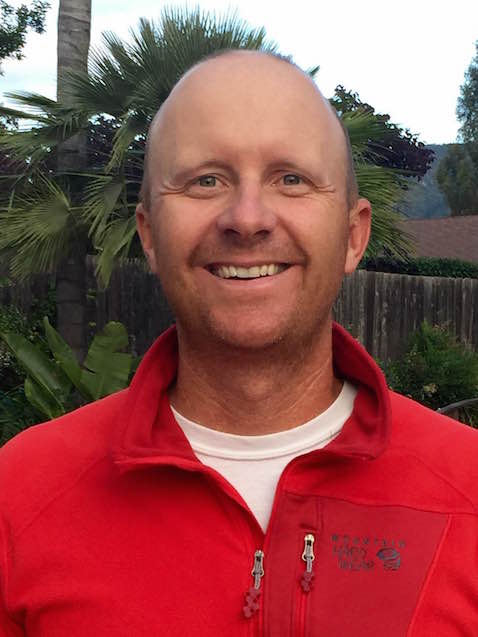 The Holiday Season is upon us and I hope everyone is able to get to the club! We are going to have quite the December as we will be in the process of a few fun projects! First, we will be starting the process of repainting the interior of the club. We will do it in sections but look for certain areas being blocked off while we paint. We will also be moving our strength stations from upstairs to downstairs while getting new equipment for the upstairs fitness. We will have new Matrix and Freemotion equipment throughout! We will also be adding a new flooring upstairs and new turf for the outside area. We hope everyone enjoys the new additions and I look forward to a fresh new look for 2019!!
We also hope that everyone can attend the Annual Holiday Party on December 7th. It is always a good time so please don't miss the action! Party starts at 5:00!

See Ya at the Club!

Ryan



OVAC'S ANNUAL HOLIDAY PARTY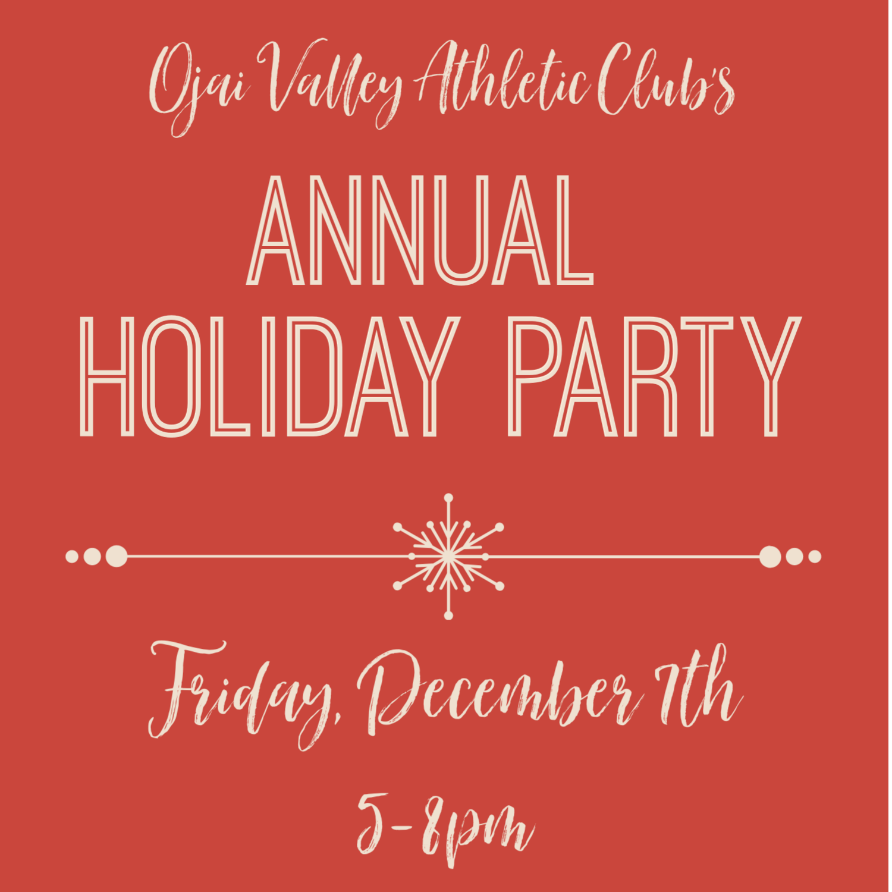 FRIDAY, DECEMBER 7TH
5-8PM

Live music by Steve McPeter's Band
FOOD & DRINKS
Photo Booth
Crafts for the kids and much more.
Don't miss the best party of the season!


AQUATICS NEWS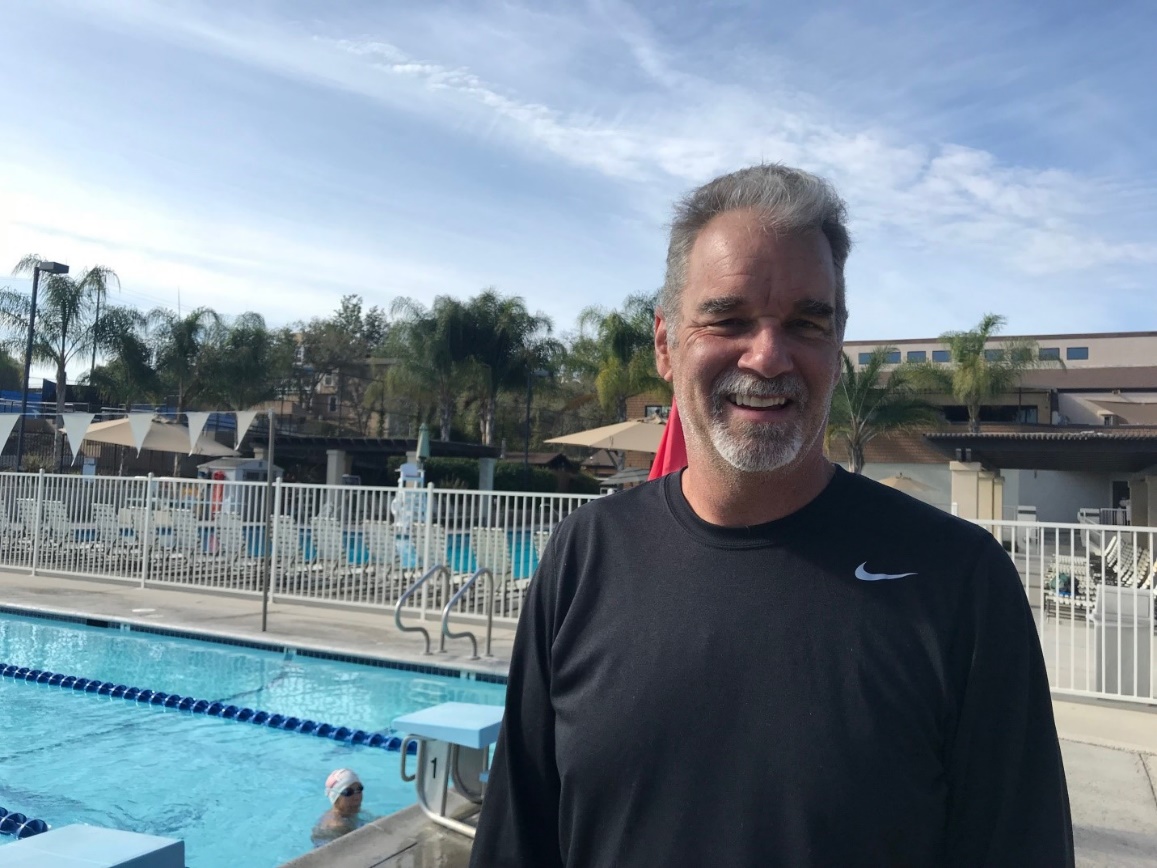 DECEMBER SWIMMER OF THE MONTH- Chris Perkins
How long have you been swimming? About 5 years.
What's your favorite stroke? Freestyle
What's your favorite distance/event? 300 meters
What was your most memorable achievement so far? When I started swimming, I wasn't a good swimmer. I was physically in shape but I could only swim a few laps at a time. Now I swim repeats of 300m and I am surprised how fast I progressed.

Do you have a goal for this year? To try to get in the water more often, I've gotten a little bit of track and I'd like to be more consistent with swimming 3 to 4 times a week.
What's your favorite workout? Alternating free, back, breast 300's.

What else do you like to do? I cook, wine taste and hike.

What's your favorite after-swim snack? I like to go get a big salad with lots of toppings from Westridge… with eggs and cheese and all kinds of stuff.



NEW-POLAR BEAR CLUB FOR YOUTH SWIMMERS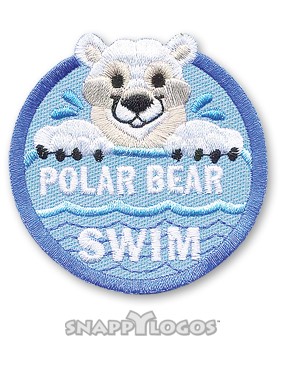 All youth swimmers who participate in OVAC youth swim programs for December, January and February will receive a polar bear swim patch for their back or parka and enjoy pop-up hot chocolate and cider mini-parties. See you in the warm pools kids!




OJAI HEAT WAVES SWIM MEET NEWS!
Ojai Heat Waves attended the David Graham Memorial Swim Meet November 3 & 4 for the second year. All of our swimmers dropped time, with many swimmers achieving Blue times. Two of our swimmers qualified for WAG's(Winter age group finals), Quin Seider and Flynn Van Auker. Quin Seider also won the High Point Award! OVAC is very proud of our swimmers!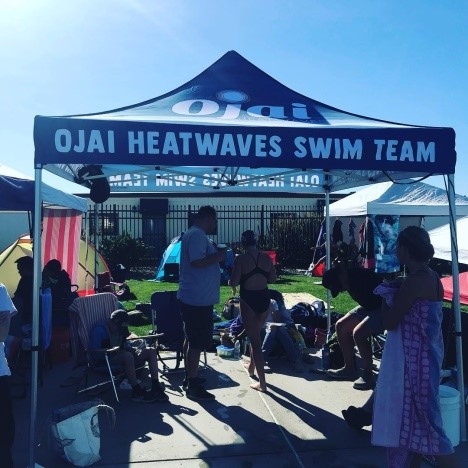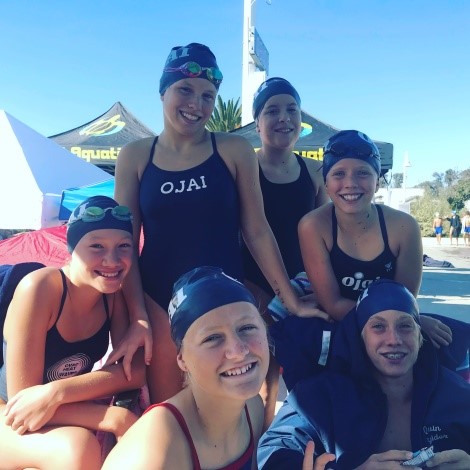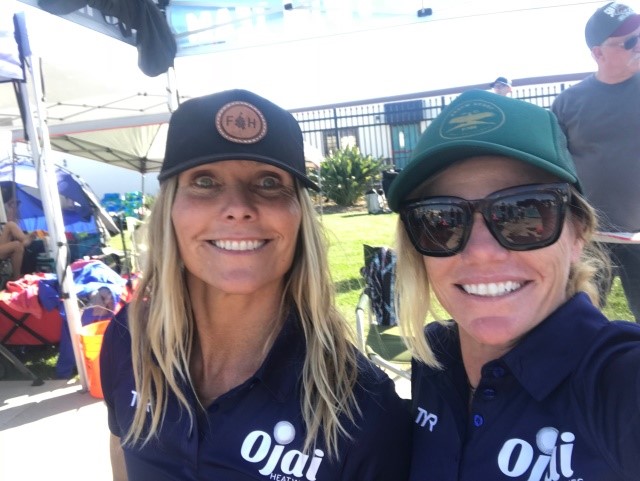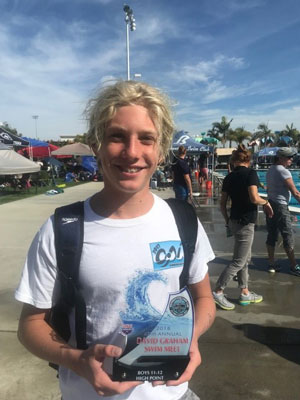 TENNIS NEWS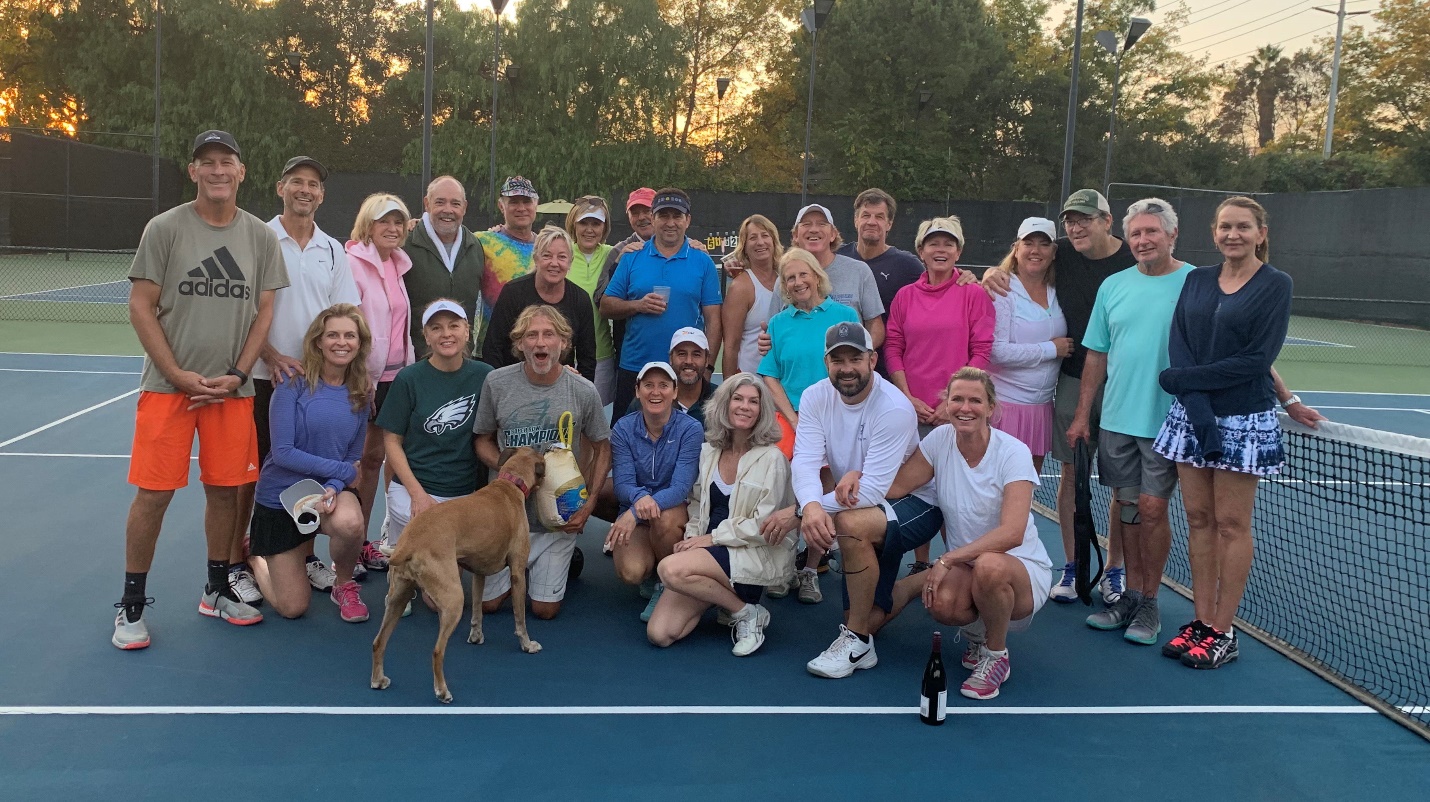 Hello Tennis Friends and welcome to December.

November saw our first couple of rain events for the year and while not conducive to tennis, it was really nice to see in addition to being a thorough court washing after the dry winds dusted up the place.

On November18th we hosted the Annual Turkey Trot and it was not a disappointment. It was an ideal autumn afternoon and a full compliment of 32 people combined to form 16 mixed doubles teams for round-robin play in two divisions. The finals saw Noelle and Torrey Evans take the top spot in a nail-biter over Susan and Jim Kasser. The Evans' opted for a nice bottle of wine as top prize and ceded the Butterball turkey to the Kassers.

Tennis Members: SAVE THE DATE!
Thursday Dec 20th late afternoon /early evening for a Christmas happy hour/mixer/potluck/white elephant gift exchange. More info to follow.

Happy Holidays to all of you.

Thanks, Steve