OVAC NEWS
Hope everyone is having a great Holiday Season. Most of you have probably noticed that we are in the process of getting our Pickleball/Tennis/Basketball Courts ready for everyone. The concrete has been poured and a new fence but we need to wait for warmer weather before we can paint the courts. We hope to get the project complete by the end of Winter. We will keep everyone updated on the progress.
I hope everyone can come to the annual Holiday Party December 6th. We will have plenty of kid activities and free food and drink for everyone. It's always a great time and I hope you and the family can attend! As everyone enjoys the Holidays please make sure to get your workouts here at the club. We can't thank you enough for being a part of the OVAC family!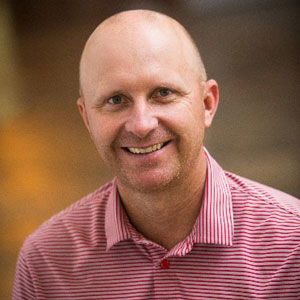 Happy Holidays!

Ryan Gaston
CONGRATULATIONS TO MEG MCCORMICK
2019 CUSTOMER SERVICE EXCELLENCE AWARD WINNER

We are proud to announce that Meg McCormick was recently awarded our 2019 Customer Service Excellence Award. Meg exemplifies our core values and shows even our littlest members respect and love. We appreciate everything Meg does for us here at OVAC. Stop by Kid's Club or the Pool to congratulate Meg!
TURKEY TROT UPDATE

Thanks to everyone who came out for the annual Turkey Trot round robin mixed doubles. It was a beautiful day with great tennis and delicious food. After all was said and done it was Jacqui Burge and Jeff Jenkins narrowly edging out the competition by just one game to take first place.
Wren Stauffenburg/Dave Warner were declared Runners-up over Jim Richman/Mary Blakslee by virtue of a coin flip. I'm thankful (year round) for all our wonderful tennis members.
PICKLEBALL AT OVAC

As I'm sure you all have noticed the clay courts have now been removed up top and the concrete has been poured for our 4 pickleball courts and the new tennis court #11. The concrete must now cure for 45 days or more before the surface can be applied and then we can all have some fun.
ATTENTION PARENTS!
SOCCER IS OVER, COME JOIN OUR KID'S TENNIS CLINICS
Weekend soccer is over, time to get your little ones out for kids tennis clinics on Saturday mornings. Afternoon classes are also offered on Tuesdays and Thursdays.

Mondays and Wednesdays
4:00 to 5:30 PM. Intermediate/Advanced junior clinic for older kids who can serve, rally and have playing/ tournament experience. Ages 13 and up. $18 members/$21 non-members

Tuesdays and Thursdays
4:00- 4:45 PM Future Stars for our youngest players who are just being introduced to the game. Ages 5- 8 as a rough guideline. $12 members/$15 non-members
5:00 - 6:00 PM The Bigger Littles Clinic designed for older beginners ( ages 8-11) to learn the basics of stroke production and movement through the use of fun games and drills. $15 members/$18 non-members

Thursdays 4:00 -5:00 PM Beginner/Intermediate
A clinic designed toward getting more experienced beginners ready for match play through drills and gameplay with a focus on consistency and fitness. Ages 9+ $15 members/$18 non-members

Saturdays
9:00-9:45 AM Future Stars - see above
10:00 to 11:00 AM The Bigger Littles- see above
TENNIS HOLIDAY MIXER

Save the Date-Thursday December 19th at 3:30 PM
In conjunction with our Thursday Beer doubles we'll throw in a holiday twist with some social doubles, food, music and a white elephant gift exchange.
PILATES STUDIO OPEN EVERYDAY!

By Georgia Cotsis, Pilates Director

So far, the studio has been open 6 days a week. Monday-Friday and Sundays. Sundays tend to be busy for the clients that work full time out of town, who need a weekend session.
Now we have a new instructor, Kelsey Eckerson, who will be in the studio on Saturdays! This is perfect for people that have super busy weekdays, or that may want to add in that second or third session per week! And remember, your first time in the studio is complimentary for the whole hour! Please take advantage of this offer.
If you would like to work with Kelsey on a Saturday coming up, please contact Kelsey Eckerson at kelseck92@gmail.com or me, Georgia Cotsis at gcotsis@caclubs.com. Keep in touch with your mind body connection!
SWIMMER OF THE MONTH
DAHLIA BATES-TORRES

How long have you been swimming?
I started at the YMCA, then came to OVAC to swim when I was 5…so 11 years.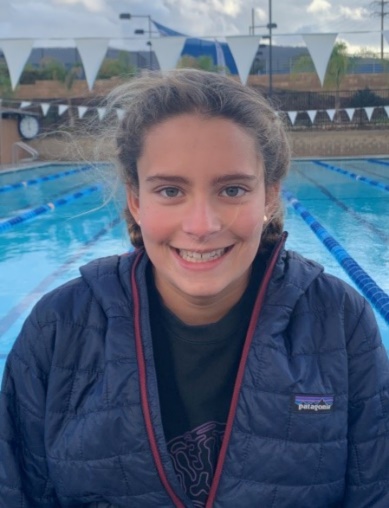 What's your favorite stroke?
Back or Free

What's your favorite distance/event?
200 IM or 200 Free

What was your most memorable achievement so far?
At the last swim meet I dropped 10 seconds on my 200 free

Do you have a goal for this year?
Try to make JO's (Junior Olympics)

What's your favorite workout?
8X100 Free, how low can you go, I last made 1:35.

What else do you like to do?
When it's in season, Cross Country.

What's your favorite after-swim snack?
Anything I can find in the house!!
POLAR BEAR CLUB FOR YOUTH SWIMMERS

All youth swimmers who participate in OVAC youth swim programs for December, January and February will receive a polar bear swim patch and enjoy pop-up hot chocolate and hot cider mini-parties. Winter is a great time to swim, there are smaller class sizes and less sun exposure. See you in the warm pools kids!
OJAI HEAT WAVES SWIM MEET NEWS!
Ojai Heat Waves attended the David Graham Memorial Swim Meet November 9 &10. All of our swimmers dropped time, with many swimmers achieving Blue times. Our next meet will be WAG's (Winter Age Group Finals), where Quin Seider and Tayten Neiderhiser will be representing the Ojai Heat Waves. Tayten(14) qualified for the 200 Back(2:25), 100 Back(1:06.73)and the 50 Free(30.62) and Quin(13) will swim the 100 Free(52.06), 200 Fly(2:18.20), 100 Fly(58.49), 200 Free(1:53.29), and the 50 Free(24.10). Good Luck Tayten and Quin!
5 HABITS TO HELP ENJOY THE HOLIDAYS
WHILE NOT TOTALLY GIVING UP ON YOUR HEALTH
By Erin Foley
Certified Personal Trainer, Certified Nutritionist (Precision Nutrition Level 1), Certified Pre and Post Natal Exercise Coach

The holidays are a special time for many of us. For me personally, the day after Halloween I'm already thinking about and excited for the upcoming holidays, the parties we'll attend, presents for my children who are still young enough to believe in the magic of Santa, and quality time spent with those who are dearest to us. It's also a time of serious stress. The holiday season is a time which requires a lot of work. Planning, preparation, shopping, cooking, cleaning, travel, all while balancing work and daily responsibilities. It'd be easy with all the holiday goodies and busy schedules to throw in the towel, eat to your hearts desires and forgo all movement with the best of intentions to start again January 1. The problem with this is that it takes work to form healthy habits, it isn't always easy for them to stick and taking an extended period off during the holidays creates a situation where one needs to start all over. Choosing the healthier option repeatedly is what leads to positive results. With that in mind, I have some habits that I stick to during the holiday season to ensure that my health is not totally derailed.
1. Plan, plan, plan. Healthy behaviors at some points in our life feel easy and at other times require work. If you're like myself, most weekends are routine. Saturday nights are spent with my husband and kids. We are usually to bed early. When I wake up on Sunday morning I'm refreshed (after sleeping in until 7ish) and head to the gym right away for a quick workout. That's routine and an engrained habit. However, once the holiday season happens that habit is much harder. Saturday evening may now include heading to a party with my family, staying out later than usual and eating and drinking foods that aren't typical. I then wake up on Sunday morning a little cranky and less energetic. Because of this it's important for me to be realistic and schedule my workouts. Just as someone else books time with me when I train them it's important for me to look ahead, see what's happening in my week and book my sessions in my calendar for times that it's feasible for me to exercise.
2. Continue to Exercise. Any exercise is better than no exercise. Period. Even on my off days a little stretching and walking do me immense good. During this time period it may not be feasible for you to exercise as often as normal or your workout periods may not be as long. But it's important to do what you can with the time that you have. Maybe instead of your usual 4 workouts per week you PLAN for 3 our instead of 60 minute workouts you complete 45 minute workouts. Even getting out for a walk (bring the family with you for some more quality time!) can help mood and lead to better decision making when it comes to your health habits.
3. Include nutrient dense foods in every meal. Food has an emotional component and for many of us holiday memories include certain traditions involving food. For me to ensure that I'm not totally forgoing all my nutrition habits I always focus on having some healthy vegetables and protein at every meal-even when the meal includes other foods/treats I wouldn't eat on a regular basis. Also habit #1 of planning comes to play here as well. I look ahead at my week and know what meals/times will include choices that will be less healthy and PLAN for them. And treats are treats that will not be enjoyed daily but when they are worth it to me.
4. Go to Bed Early. If I haven't had enough sleep, all willpower goes out the window. I don't feel as if I have the energy to get a good workout and I crave sugar intensely. With the lack of time and increase in treats surrounding all of us during this time period, that's a recipe for disaster. That's why, when able, I'll PLAN to be in my pjs by 9 pm during this time of year-no shame in that!
5. Show Yourself Some Love. At all times but especially this time of year, be sure to skip the shame. It's important to remember that exercise is not a punishment for eating unhealthy food. Exercise is a positive step in self-care, a stress reliever, a way of expression, and a chance to see what our body is capable of. If you've made some choices that you regret, it's ok to reflect on what you could have done differently but then important to move on from that immediately with new knowledge and a PLAN that includes specific steps to get back on track towards your health goal.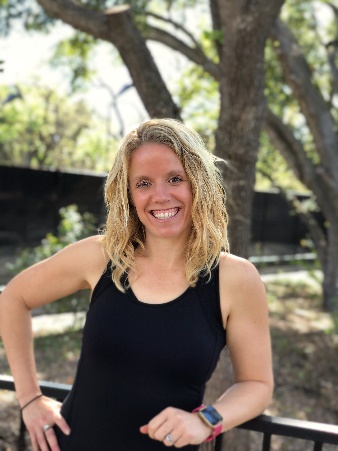 This is one of my favorite times of the year and I'm going to enjoy it. With that said I'm not going to give up on the healthy habits that have taken me many years to establish. I've worked hard to be as fit as I am today and I'm not just giving up on that. It's about finding a balance of taking enjoyment in the events, being realistic about my time and making that commitment with the time I have available to continue my healthy choices. If you feel like you need extra help during this holiday season with your nutrition and exercise goals please contact me for a complimentary session at 701-238-7351.