OJAI VALLEY ATHLETIC CLUB'S MINI MEMBER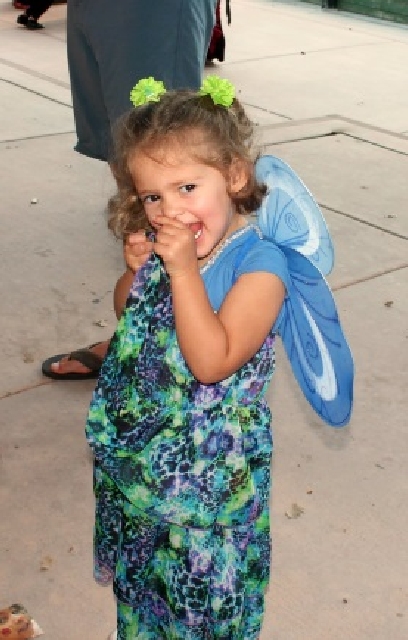 Myrina Llyn Wheaton has been a Kid's Club member since she was just six months old. She is now 2! Her favorite color is purple.
Marina has two cats, Ava and Frankie. She loves spaghetti but does not like cheese sauce. (Already making healthy choices!)
Her favorite things to do in Kid's club are playing ponies and doing art.
Her favorite kind of exercise is to swim in the big pool.
Thank you, Myrina for being such a great example of a healthy, fit and happy Mini Member in Kid's Club!



SWEETHEART WINE AND CHEESE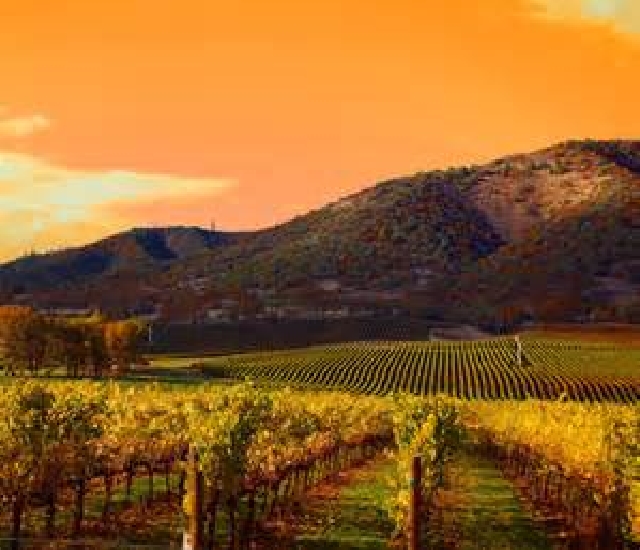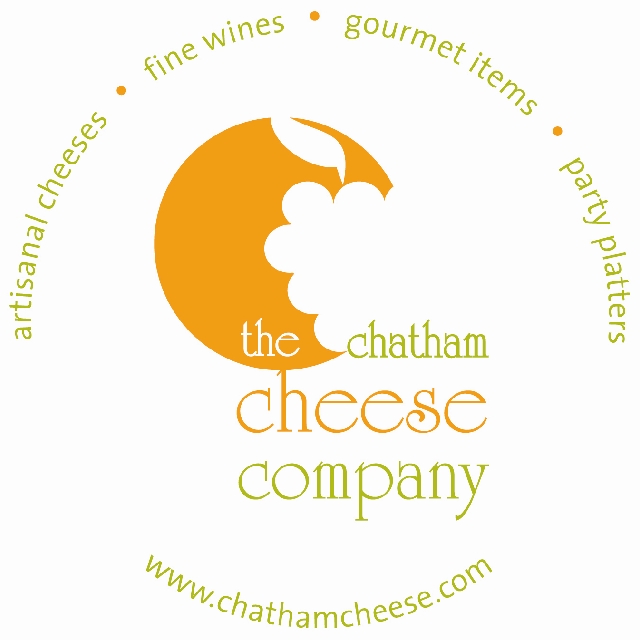 Saturday February 15th from 5-7pm
Wine Tasting of wines from the Napa Valley
Gourmet Cheese Tasting hosted by Chatham Cheese Company
Tapas
$35 per person
Sign up at the front desk



WE ARE NOW ACCEPTING APPLICATIONS FOR LIFEGUARDS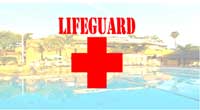 Applicants must pass a swim test and pass a Lifeguard Certification Course (offered at OVAC) or be Red Cross Lifeguard Certified. Applicants must be willing to work weekends through Labor Day.
Please apply in person at the Front Desk


GREAT JOB 2014 ONE HOUR SWIM PARTICIPANTS!
Many Ojai Masters and Ojai Heat youth swimmers took on the One Hour Swim challenge. The One Hour Swim, held every January, is a fun and challenging event to see how many meters they can swim in one hour. The results will be printed in the March newsletter and posted in the lobby as soon as they are in.


UPCOMING YOUTH SWIM TEAM DATES
Saturday Feb 8- Swim Meet @ Montecito
Monday Feb 17- NO PRACTICE



TENNIS NEWS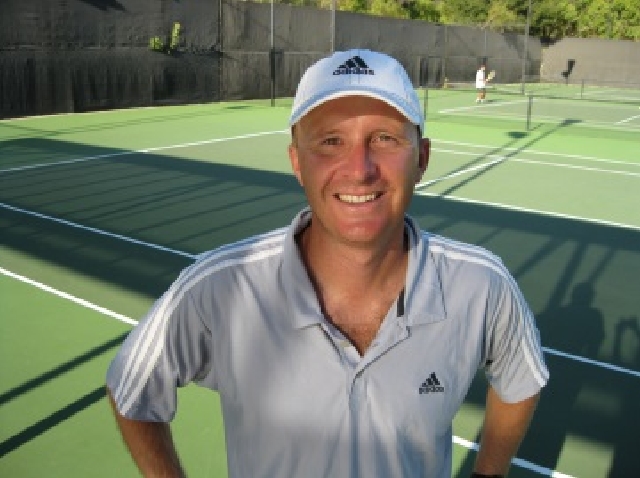 A full month into 2014 and things are going strong! Interclub is back in full force along with USTA Winter Leagues. Though I wish we got some rain, the weather has been perfect for tennis! First time I can remember wearing shorts every day in January to work. We would love to get everyone involved in our tennis programs so if you are interested please contact me anytime. I also love feedback on what you feel we can improve regarding OVAC Tennis. Hope to see everyone on the courts soon!

See Ya on the Courts!
Ryan



FEBRUARY MEMBER OF THE MONTH…VALYNNE BERNETICH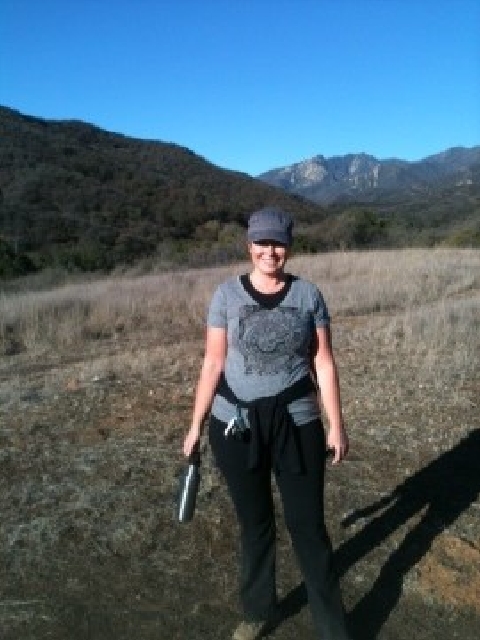 Valynne Bernetich is the very first ambassador of OVAC's Passport-Around the Club in 30 Days Program for new members. Congratulations Valynne!

Valynne and her (affectionately termed) manpanion, Paul, recently moved to Ojai. Paul's job allows him to work from home. For Valynne and Paul home is where their hearts are. They have traveled for many years caretaking other people's homes. They have loved this lifestyle, getting to know new communities, people and the foods of the many places they have been. Currently they are caring for a home in Ojai and are thinking this may be where they will settle long term.

Valynne became a member of OVAC right before the new year. She came to the club looking for a healthy social environment where she could meet new friends, reach out of her comfort zone and be more accountable with her health and fitness goals.

Valynne jumped right in! She immediately started attending classes, signed up for personal training, joined Dream Jeans, and started taking tennis lessons. Everywhere we looked here at the club there was Valynne with her beautiful, engaging smile trying something new! The photo of her is on one of Robert's Monday morning hikes.

Valynne says there is so much more that she has to discover here at the club. Thank you, Valynne, for bringing your heart home to OVAC.


SOMETHING NEW FOR YOU AT OVAC...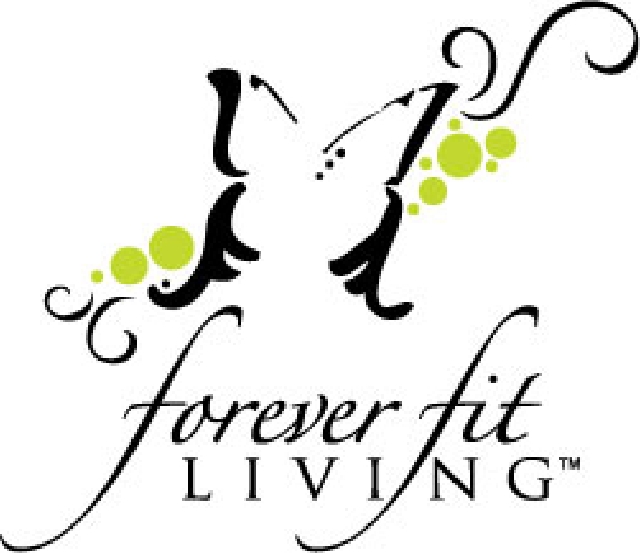 WELLNESS COACHING!
By Pamela Vos, CFT and Wellness Coach

We want to be well. We yearn to be in control of our health and to feel better. We want more energy. But there is an enormous gap between wanting to be well and the everyday reality of living with the physical and mental health consequences of overeating, under-exercising, and having too little down-time to recharge our batteries.
Mastering wellness, health or fitness and developing confidence to sustain it is a journey of personal growth. Coaching is designed to help us master our well-being. A professional coach is our partner in defining "Point B" and co-designing and co-navigating the journey to get there through coaching sessions...typically for three months or longer.
Wellness Coaches are credentialed health, fitness and mental health professionals who coach clients on evidence-based areas of wellness or well-being---physical activity, nutrition, weight, stress, and life satisfaction.
If you would like to learn more about Wellness Coaching, please contact me at 805-832-2020 or pvos@caclubs.com. I will be happy to send you information or talk with you personally.
Love yourself enough to do this for your health and well-being!
-Pam Vos
GETTING STARTED WITH SPINNING®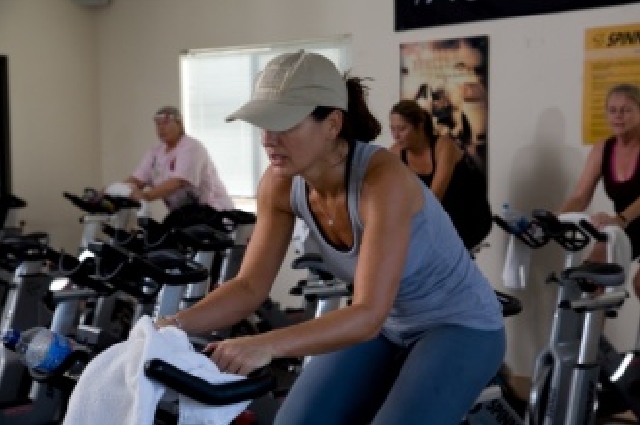 The Spinning program is an easy and efficient way to help you meet your fitness goals. Comfortable workout clothes, a water bottle and a desire to create your own unique fitness experience is all you need to get started.
What makes a Spinning® class different from other group exercise classes?
Top-notch, specially trained instructors, invigorating music and visualization come together to make Spinning class both fun and effective. There are no complicated moves to learn and regardless of your fitness level, flexibility or coordination, you can participate in a Spinning class.
Getting Ready to Ride
If you're new to the Spinning program, please let your instructor know. He or she can help you adjust your Spinner bike and familiarize you with its features.
Your instructor will adjust the seat height so that your knees are slightly bent at the bottom of the pedal stroke.
Your instructor will adjust fore/aft seat position so that your arms are a comfortable distance from the handlebars and your elbows are slightly bent.
If you're a beginner, your instructor will start you with the handlebars in a relatively high position. As your flexibility increases and you become more comfortable on the bike you can begin to move the handlebars downward until they are approximately level with the saddle. Always make sure that the handlebars, seat post and seat slider are securely attached and that all pop pins are completely engaged.
During Class
Place the ball of your foot over the center of the pedal. Make sure that your shoelaces are tucked in and your feet are securely attached to the pedals.
Note that because Spinner bikes have a fixed gear, you must gradually reduce the speed of your pedal strokes to stop the pedals from moving. To decrease the speed of your pedaling, pull up on the red resistance knob to stop the pedals.
Remember there is no competition in the Spinning program. Go at the pace that feels right for you.
There should always be some resistance on the bike. Familiarize yourself with all movements at a moderate pace before you attempt to increase your speed.
Stay in control. Focus on your form and on making smooth transitions between movements.
A heart rate monitor is an unmatched tool for helping you make the most of each workout. Your instructor can give you more details after a class – they love questions!
Ready to go?
Take a free class! One of the great things about the Spinning program is that it accommodates all fitness levels. Riders can go at their own pace and control the resistance on the Spinner® bike. Your instructor is there for guidance if you are unsure about the right level of intensity. We look forward to seeing you in a class soon.



INTRODUCING TWO NEW INSTRUCTORS IN THE OVAC SPINNING PROGRAM
SARALYNN KELLER
Hi! I am SaraLynn; a Spinning enthusiast and lover of FuN! I love the beach with my dogs or hiking with my friends and hanging out with my awesome family is the best!

Planning and organizing are my most favorite things along with a truly awesome notebook and some colorful pens!
MEGAN SHEPPARD
I have always been interested in fitness and how it challenges the mind and body. Coming from a psychological background I encourage many clients to focus on maintaining a healthy lifestyle which includes staying active nurturing your body and soul. I embarked on my fitness journey after I had my two daughters. I started running competitively and instantly became addicted. During this time I focused primarily on staying outdoors. Running had me moving and was a great way for me to clear my mind. The endorphin rush wasn't too bad either. A running injury is how I found myself in my first spin class. I found that I achieved the same results and was able to work-out consistently while nursing an injury. Due to the positive feedback my body was receiving I decided to become a certified instructor and share my love for fitness and spinning with others. I look forward to coming to class and witnessing the satisfaction on peoples' faces when they have accomplished something physical that day. I encourage everyone to get out and get moving. It may be hard at first but I assure you that your mind and body will be forever grateful.



GAINING STRENGTH IN THE BACK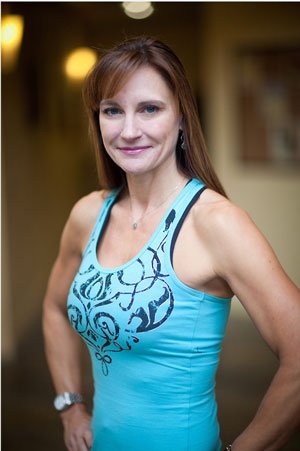 By Fitness Director Danielle Williams, PES, CES, CPT

When trying to isolate the lattissimus dorsi muscles (or your big back muscles if you don't speak anatomy-geek), exercisers tend to pull too much with their biceps. Because you cannot watch your back work while you are training it, here is a nifty little trick to try the next time you are at the gym. Hook the ab straps up to the seated cable lat pull down area to do your back work without the arm cheat. Here is a video demo… https://www.youtube.com/watch?v=UdNpQZTKrEQ
DREAM JEANS WEIGHT LOSS CHALLENGE

March 3rd-April 23th M &W 6:00-7:00am with Eric Leija
March 4th-April 24th Tu & Th 9:45-10:45am with Danielle Williams
HERE'S HOW IT WORKS
You will bring in a pair of jeans that you would like to fit into. You should be unable to button these jeans. We keep the jeans here at OVAC. In 8 weeks you WILL be wearing those jeans.
HERE'S WHAT IT INCLUDES
*2 group training sessions per week for 8 weeks led by a certified personal trainer.
*8 more solo workouts designed by a certified personal trainer (2 per week).
*Nutrition program and journal.
*Fitting into your dream jeans.
HERE IS THE COST (non-refundable)
$198.50 billed Marchr+ $198.50 billed April for members. Reserve your spot with an email to dwilliams@caclubs.com or a phone call to Danielle at 818-219-4835.
VOTED BEST EXERCISE CLASS IN OJAI AGAIN!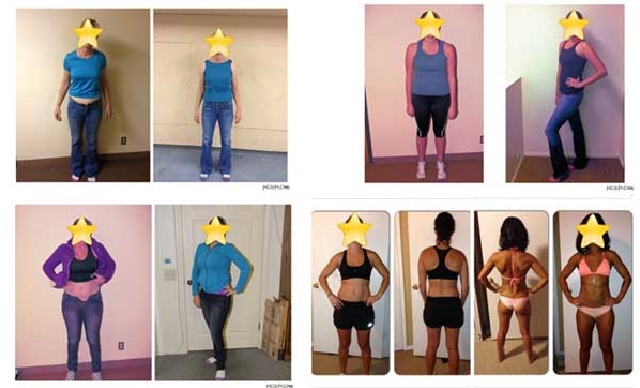 TEAM 100
It's time to celebrate the significant achievement of those members who performed 100+ workouts in 2013.

Congratulations to the following members who have gone above and beyond in their dedication to fitness...


| | | |
| --- | --- | --- |
| Justin Wilson 393 | Dennis Wood 160 | Dan Grimm 117 |
| GT Banahan 349 | Fran Christiansen 158 | Rose Grimm 116 |
| Jerry Barnes 337 | Nancy May 157 | Amy Denton 115 |
| Bob Boschan 322 | Alan Zusman 155 | Cecil Baumgartner 114 |
| Robin Granholm 317 | Sandy Wayman 153 | Fred Fauvre 113 |
| Jack Bertsch 239 | Nancy Kochevar 153 | Joel Berkovitz 110 |
| Paul Garth 225 | Susan Amend 144 | Ann Charlesworth 110 |
| Don Diaz 216 | Donna Lechman 137 | Gale Lefkowitz 108 |
| Diane Zusman 215 | Lori Collins 136 | Susan Brunkhurst 108 |
| Rick Moore 214 | Jim Christiansen 135 | Liz Cossairt 105 |
| Gail Moore 200 | Chip Collins 134 | Bill May 101 |
| Mike Caldwell 194 | Ing-Marie Currie 128 | Corkey Solow 100+ |
| Jenny Owen 185 | Gayle Bertsch 127 | Terry Tallent 100+ |
| Anne Carper 179 | Anna Thomas 126 | Mike Urbanek 100+ |
| Maralisa Long 176 | Dan Singer 124 | Josh Singer 100+ |
| Frank Fink 168 | Dan Sommer 123 | Jan Rains 100 |
| Peggy Wood 166 | Sue Francis 122 | Ruby Cossairt 100 |
| Richard Parsons 161 | Ann Robertson 118 | |
JUNIOR USTA SPRING LEAGUE
We are approaching the Spring League and are looking for Juniors who are interested in competing for OVAC against other clubs throughout Ventura County. We will be hosting a 12 and 14 & under team. If anyone is interested please contact Ryan @ 746-5094.


FALL IN LOVE WITH PILATES!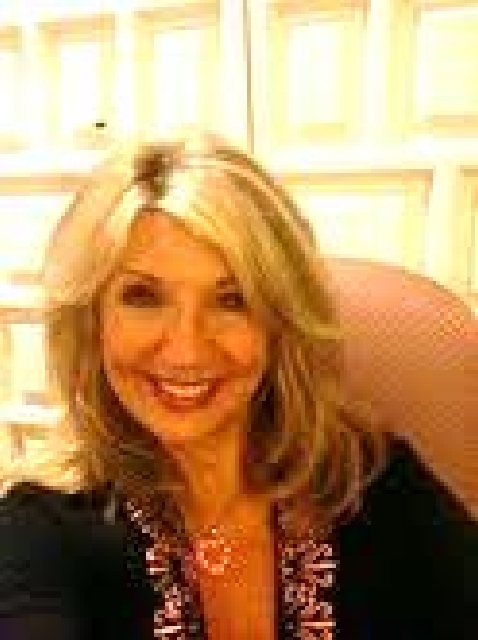 Improve strength, flexibility and balance.
Tone and build long, lean muscles without bulk
Improve posture
Enhance body awareness
Reduce stress, relieve tension and boost energy
Improve the way your body looks and feels, guaranteed!

Call Today to schedule your complimentary Private Session on the equipment!
Pamela Vos, CFT and Wellness Coach
805-832-2020
pvos@caclubs.com
Private and semi-private sessions available on the equipment in our cozy, private studio.



ALL KID'S INVITED TO A KIDS CLUB VALENTINE MAKING PARTY!
Join us in Kid's Club Wednesday February 5th
from 9-12 Noon, AND 4-7pm.
Make Valentine for your family, friends, or classmates!
SUSAN BRONSTEIN RECEIVES AWARD FOR EXCELLENCE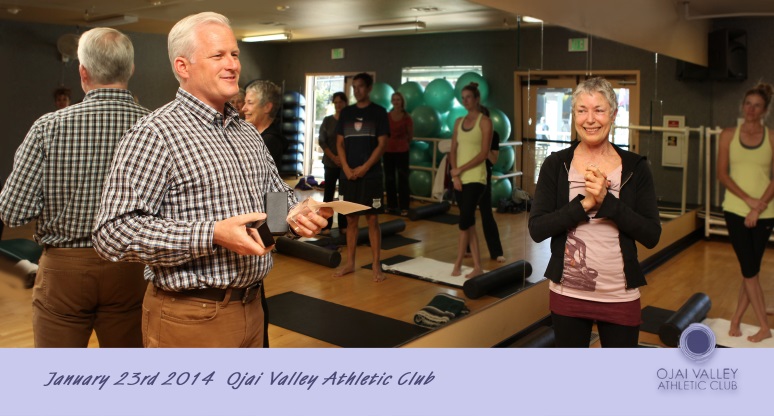 Ojai Valley Athletic Club chose one staff member to receive our annual award for excellence and customer service. We have many outstanding employees, and it was difficult to choose one person to receive the award. We chose to recognize Susan Bronstein for her skills as an amazing teacher. Susan welcomes members of all skill levels to her classes and always makes everyone feel comfortable and included. She is an amazing dancer and her Tuesday – Thursday Flexibility Training class is one of the most popular classes at the club. Thank you, Susan, for always being positive and inspirational!!
THANK YOU FOR HELPING THE CHILDEN!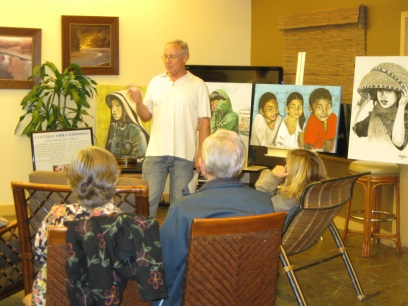 In January, OVAC's Larry Chambers collected clothing to take to needy families in Cambodia. Larry was touched and overwhelmed by the generosity of OVAC's members, and he would like to thank everyone who donated clothing. When he returns from Cambodia in a few weeks, Larry will give us an update on the progress of his project.