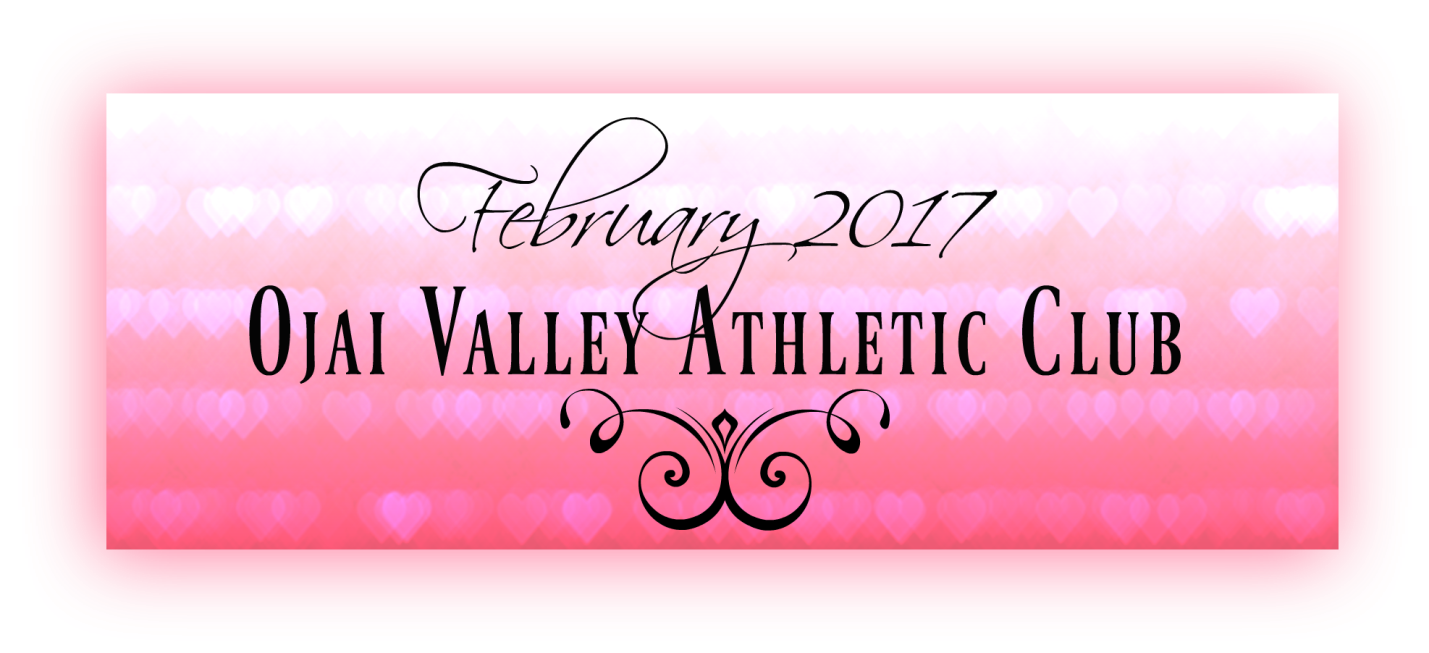 What a wonderful and WET January at OVAC! I'm just glad that the club didn't float away! It is great to see the creek flowing again. We had a great Wine Tasting event last month with Larry at Tercero Wines. Everybody enjoyed the wines and had a blast! If you didn't attend this one, look for others in the future. We hope to add more wine tastings for 2017. We are having some great events and activities for February. From new group fitness classes to swim clinics & tennis socials, we have something for everyone! We are also adding a new treadmill in the downstairs fitness area. If the upper ones are full please remember to check the downstairs area. I hope everyone has a great February! Let's hope for more rain!See Ya at the Club!Ryan
PRO SHOP SALE
50% Off OVAC Logo T-Shirts, Hats & Sweatshirts. ALL SALES FINAL.
OVAC IS ACCEPTING APPLICATIONS FOR 2017 SUMMER LIFEGUARDS STAFF

Applicants must pass a swim test and pass a Lifeguard Certification Course (offered at OVAC) or be Red Cross Lifeguard Certified. Applicants must be willing to work weekends through Labor Day. Please apply in person.


PRE SWIM TEAM SPRING PROMOTION!!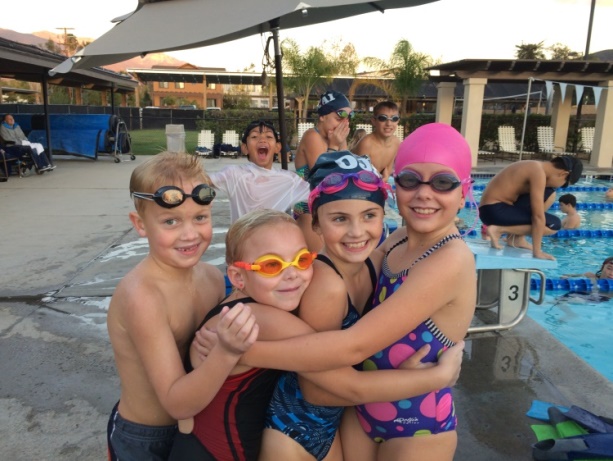 Bring a friend to pre swim team classes, Dolphins or Mantas and both you and your friend will receive 20% off monthly swim dues for February and March!*
-Mantas
4-6 year olds
Monday & Wednesday 3:45-4:15pm
-Dolphins
5-9 year olds
Monday & Wednesday 4:15-5:00pm
$65.00/mo.(before discount)

Contact Coach Meg: meg.mccormick.4@gmail.com
*Non-members welcome with $25/month additional guest fee. Non-members must pay prior to swimming. New swimmers only. Not valid for drop-in.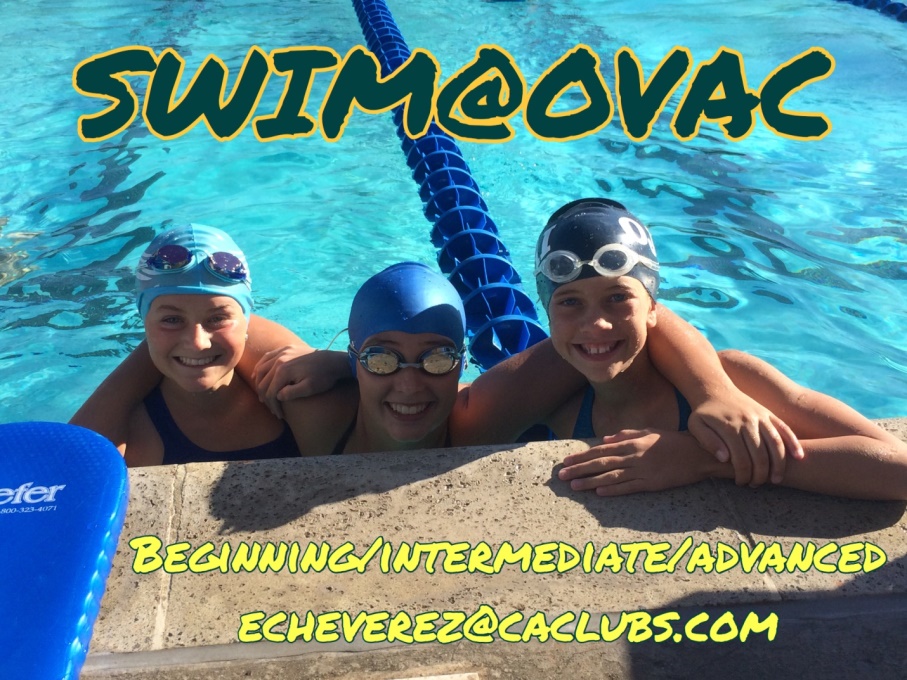 TENNIS NEWS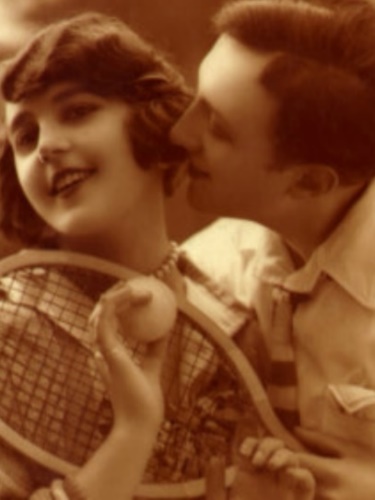 We have two tennis events coming up this month.

First, February 4th at 10am OVAC will host a free tennis clinic for kids ages 4-8. Bring the kids out and see what tennis is all about! Rackets will be provided.

Second event will be our first annual Valentine's Day mixed doubles Potluck. Join us February12th at noon. Cost will be $15 per team. Beer and wine will be provided. You can sign up in the lobby.

Resurfacing of courts 3 through 10 is tentatively scheduled for the end of March. As we get closer, we will have a better idea of the dates. Look for more information in our next newsletter.




NEW SPINNING WEIGHT LOSS PROGRAM
Weight loss is never easy and sometimes we just find ourselves stuck. OVAC certified personal trainer and Spin instructor Corkey Solow understands that you might need something new to break you out of your plateau. We all can ride a bike, so why not incorporate this fun activity into an all-encompassing weight loss plan? The Spinning 8-Week Weight Loss Program was created with you in mind to be an EFFECTIVE, AFFORDABLE and FUN solution to losing those stubborn pounds.

Corkey is prepared to change how you look and your entire relationship with food in the Spinning 8-Week Weight Loss Program. You will spend 20 minutes of each class riding away unwanted fat on a Spin bike and another 20 minutes doing bodyweight exercises beside the bike for a complete strength + cardio workout.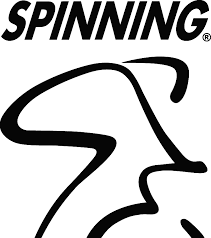 In addition, Corkey will be teaching all you need to know about the Spinning 8-Week Weight Loss Nutrition Plan to make sure you look great, feel better and make changes in the kitchen that will last a life time.

You will receive a full Nutrition Manual, 8 Spin+Bodyweight Workouts with Corkey, and two optional Solo Strength Training Workouts for you to choose if you want the added fat blast.

Don't let your New Year's Resolution fade – a new you is only 8 short weeks away. Sign up by contacting Corkey directly at csolow@caclubs.com or 805-218-4629.
DATES: Eight consecutive Mondays beginning Feb 6th, 2017
TIME: 7:00-8:00am
COST: Members: $198.50 non-refundable for 8-weeks split into two payments ($99.25 billed in Feb and another $99.25 billed again in March).
Non-members: $238 non-refundable pre-payment.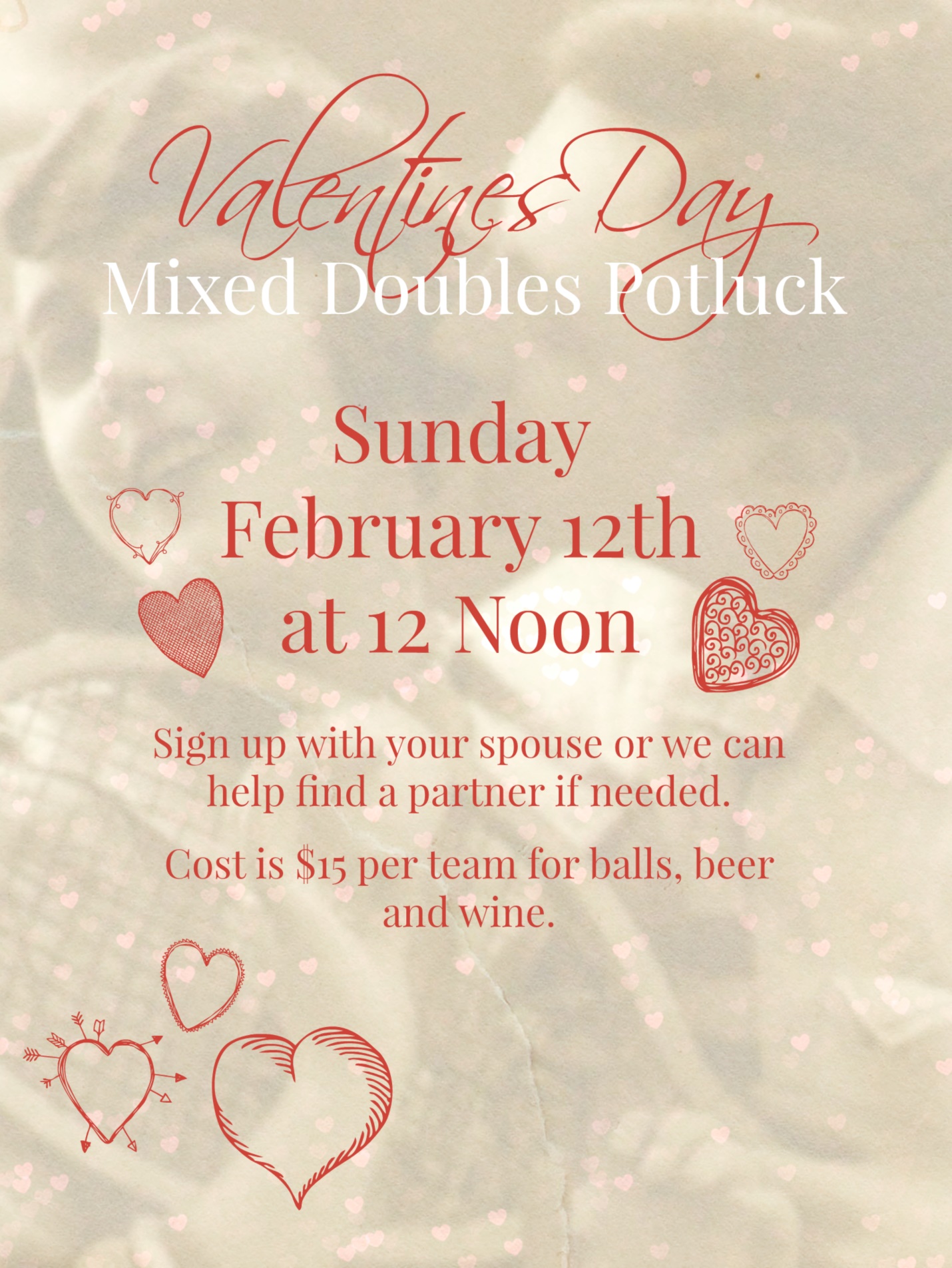 CALLING ALL LITTLE DANCERS
8 WEEKS CHILDREN'S BALLET/CREATIVE MOVEMENT
AGES 3-5
WEDNESDAYS 1:15-2:00PM
FEB 8- MAR 29, 2017


Hello little dancers and families! My name is Susie (I am Avalon Longwill's aunt) and I will temporarily be filling in for Miss Stephanie to lead the CHILDREN'S DANCE CLASS. While her ballet slippers are impossible shoes to fill, I am very thrilled to have this opportunity to dance with you! Please contact me to sign up (415) 205-8697 suzluvsea@yahoo.com. I hope to see you soon!


DANCE FITNESS WITH JOANNE TERRY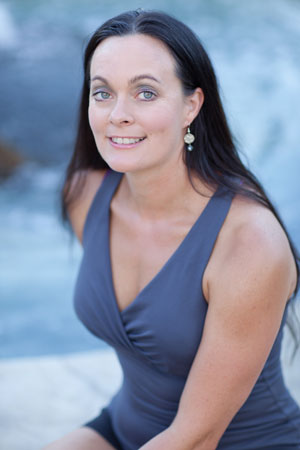 WEDNESDAYS 3-3:45pm
Feb 8 – Mar 1, 2017
$99.25

Learn to dance with improved technique, flow and muscle efficiency. Ever look at other dancers and wonder how they make it look easy and enjoyable to watch? A technique class designed to improved skills accesses new movement patterns that are not only beneficial to our overall skeletal network, but also reprograms the way we move intellectually using correct muscles that produce efficiency and grace.

This is not a cardio class per se, but will get into deeper concepts for attaining pain free posture and dynamic alignment. Not only will this benefit you aesthetically but will also increase your ability to work out without injury.This unique four week session is great for non-dancers as well as experienced dancers. All that is required is a desire to explore movement concepts in order to discover new pathways of motion.

Your instructor JoAnne Terry earned a BA in modern dance and choreography from Virginia Commonwealth University. Since then she has spent many hours studying different dance style and movement therapies as well as massage. She has studied the techniques of Feledenkrais, Body Mind Centering, Movement meditation, as well as being certified with Yoga Alliance, 500 hours Massage Certified, National Academy of Sports Medicine Certified Personal Trainer, seven years of aerial dance and Capeiora experience, and 17 years of Bellydance and world dance styles, Zumba and Chi qoung experience. She has performed professionally for 15 years. This is a very special offering you do not want to miss. To enroll, contact Joanne directly at 805-798-1875.


FITNESS REHAB WITH DAVID ROGGE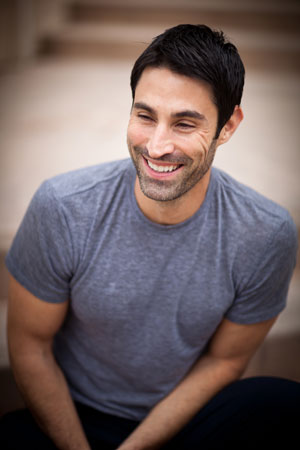 Fridays at 9:45am
$99.25 FOR A FOUR WEEK COMMITMENT OR $30 DROP-IN

Are you tired of constantly being in pain? Or do you seem to end up injured every time you try to start an exercise program? OVAC's new FITNESS REHAB small group training program was created specifically with you in mind. FITNESS REHAB personal training is open to all who want to get out of pain and make sure they stay out of pain.

Certified personal trainer, manual therapist and massage therapist David Rogge has a unique background in pain treatment, exercise therapy and corrective exercise that can help you feel fit and healthy without fear.

As an empathetic coach who understands how frustrating injuries or the tweaks and twinges of aging can be, David has designed a special program based upon his extensive education and experience that will progress you past the hurdle of pain or injuries. It's time to move again and feel good about it.

THE FITNESS REHAB GROUP WILL MEET FRIDAYS 9:45-10:45am IN OUR DOWNSTAIRS FITNESS CENTER. THE COST IS $99.25 FOR A FOUR WEEK COMMITMENT OR $30 DROP-IN. PRIOR TO YOUR FIRST SESSION, DAVID WILL SCHEDULE A COMPLIMENTARY PRIVATE SESSION WITH YOU TO ASSESS YOUR INDIVIDUAL NEEDS.

In order to give you the attention you deserve, space will be extremely limited. To enroll contact David at 323-717-6018.


RUNNING TIP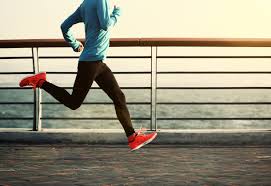 If you're like most people, when you run, you exhale as your right foot hits the ground. This puts downward pressure on your liver (which lives on your right side), which then tugs at the diaphragm and creates a side stitch, according to The Doctors Book of Home Remedies for Men. The fix: Exhale as your left foot hits the ground.




ROCK YOUR DREAM JEANS
We would love nothing more than to help you get back on track with your weight loss goals with OVAC's next round of THE 8-WEEK ROCK YOUR DREAM JEANS TRANSFORMATION. You can do it. We know, because we watch it happen year after year.



MARCH 6th – APRIL 27th
Tu &Th 9:45-10:45am with Danielle
Mon & Weds 6:45-7:45am with Corkey
Mon & Weds 5:00-6:00pm with Sarah
NON-MEMBERS WELCOME
HERE'S HOW IT WORKS You will bring in a pair of jeans that you would like to fit into but can't button. In just 8 weeks you WILL be wearing those jeans.
HERE'S WHAT IT INCLUDES
*2 group training sessions per week for 8 weeks led by a personal trainer using proven effective metabolic workouts
*8 more all new solo workouts designed to maximize your fat loss (2 per week).
*Nutrition program and journal.
*Personal motivation and educational group emails delivered several times a week.
*Q & A emails with weight loss expert & Rock Your Dream Jeans leader Danielle Williams
*HOW IS THIS PROGRAM DIFFERENT? This is a REINVENT your body program. You will learn the importance of strength training and metabolic training in the quest to lose fat. You will experience breakthrough moments and the feelings of empowerment that come along with such breakthroughs.
COST (non-refundable) Reserve your spot by emailing dwilliams@caclubs.com, calling 818-219-4835, or leave your name and email address with the Front Desk to pass along to Rock Your Dream Jeans leader Danielle Williams. Spots will fill up quickly so don't wait to reserve your spot (you won't need to pay until January).
Two payments of $198.50 for members (bill once in March and once in April)
$476 pre-pay for non-members with full gym access for all 8 weeks




ACTIVE AGING WITH CORKEY SOLOW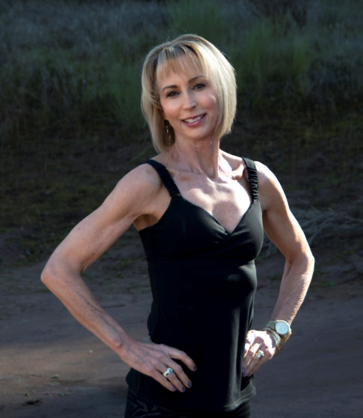 WEDNESDAYS AT 8:30AM
$99.25 per 4 week commitment or $30 drop-in fee

OVAC is unique and special because of YOU. And we are pleased to present a NEW OFFERING for our mature members who want to engage in life as fully as possible. Our new ACTIVE AGING PERSONAL TRAINING is the most effective, pain-free and cost efficient way to look and feel younger.

Exercise for mature populations can be a scary prospect. You want to stay fit and healthy, but the fear of injury (both past and future) is real. You need a coach who understands what you are experiencing both physically and mentally. You need someone to listen and understand your needs. Certified Personal Trainer Corkey Solow is ready to show you how you can experience what she has lived daily – exercise can ensure that you never feel your age. Her unique guided programs have been developed with her solid 30+ years of fitness experience to ensure that you never feel your age.

It is literally never too late to start with the right guidance. And the older you are, the more you need regular exercise. Corkey is passionate about providing you with a positive attitude about exercise by showing you how to move safely. ACTIVE AGING will allow you to realize your potential for physical, social and mental well-being. And of course, Corkey's primary focus will be to increase your strength, joint range of motion and stamina to make each and every day vital.

THE ACTIVE AGING GROUP WILL MEET WEDNESDAYS AT 8:30AM IN OUR DOWNSTAIRS FITNESS CENTER FOR 45 MINUTES. THE COST IS $99.25 FOR A FOUR WEEK COMMITMENT OR $30 DROP-IN.

Space is very limited so, if you are ready to let Corkey share with you the spirit of ACTIVE AGING and definitely prove that age is nothing but a number, enroll now by contacting Corkey at 805-218-4629
THE PILATES CLIENT INTERVIEW
BY JULIE FOX, PILATES INSTRUCTOR
This is the second in a series of Pilates client interviews. OVAC Pilates client, Cheryl Macpherson has agreed to be the interviewee.

JF: How long have you been doing Pilates? CM: I started doing Pilates regularly 2 years ago. Many years ago I had taken a mat class, but I was curious about the Cadillac and reformer work, so I decided to take advantage of the free session you offer and give it a whirl!

JF: What motivated you to start doing Pilates? CM: In December 2013, I sprained my ankle very badly. I was still experiencing residual pain and discomfort in the ankle, as well as intermittent hip flexor discomfort when running. I figured all of these were connected and even after that first session, I found the foot work on the Cadillac to really stretch and work the muscles and tendons in my ankles.

JF: What has it done for your body? CM: Incredible things! First, I have zero pain or discomfort in my ankle or hip. Second, my core muscles are considerably stronger. I feel leaner, stronger, and more flexible than before. I find myself pleasantly surprised by my core strength now when we tackle new moves and practice the standard moves.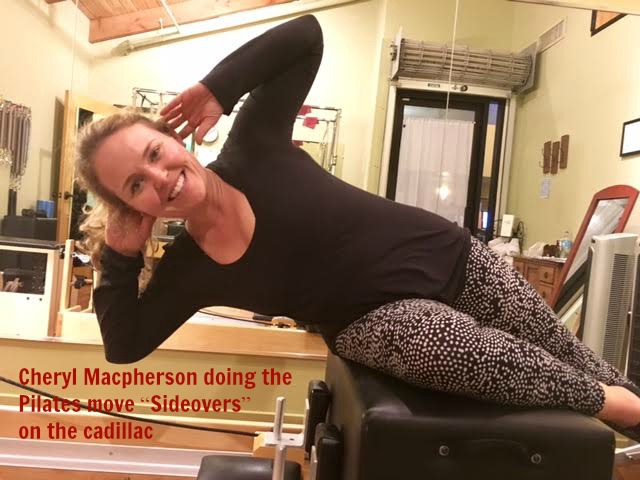 JF: What are a few of your favorite Pilates exercises and why? CM: I love sideovers because I can feel my core muscles getting stronger with every move. When I started Pilates, I could barely do 8 in good form. Now I can do 24 on each side and maintain my form. But, my ultimate favorite move is frog. What a phenomenal stretch!

JF: What is your favorite Pilates apparatus and why? CM: By far, my favorite apparatus is the Cadillac. Footwork on the Cadillac provides an incredible hamstring stretch and works the many different muscle groups in my legs. We recently got even tighter springs so the other resistance work is getting more challenging! I love it!

JF: What is a common misconception about Pilates? CM: Pilates mat classes are not the same as a true Pilates workout one-on-one and the range of equipment. While mat classes have value, the exercises facilitated by the Cadillac, Reformer, and other equipment isolate muscle groups and the one-on-one attention requires focus on your form. Pilates is also FOR athletes. It is not a replacement for a good cardio workout -- I love a long hike or trail run to get my heart pumping. Pilates makes it possible for my body to do the sports I love with full flexibility and range of motion

JF: What would you tell someone considering doing Pilates but doesn't know much about it.? CM: Try it! What is the worst that can happen? You have a free 1 hour workout with a knowledgeable professional! I would also remind club members of all athletic abilities that Pilates is preventative -- it is an investment in joint health and flexibility. I would rather spend my money on Pilates than medical interventions years from now!
JF: Thank you, Cheryl.