Happy New Year!! We had an entertaining 2016 to say the least! Lots of cool things happened here at OVAC last year. I was very blessed to be named General Manager of the club in June. During that process we also hired an amazing new Tennis Director, Thomas Brinkhoff. He has been a tremendous fit and can't wait to see what cool things he has in store for 2017! As we get the year started, we have a fun wine tasting planned mid- January with an amazing winemaker, Larry Shaffer, from Tercero Wines. You will love what he does and in my opinion makes some of the best wines in Central California. They are also an amazing value! We are finalizing the date as I type and will send everyone an email when we get the date set. I hope everyone has a great start to 2017 and I look forward to seeing you at the club!
See Ya at the Club!
Ryan
TENNIS NEWS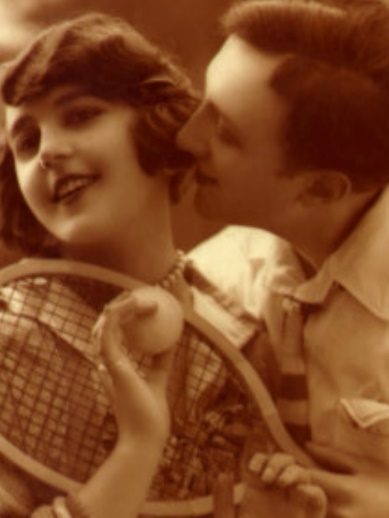 Hopefully everyone in our tennis community
enjoyed happy holidays and a good start to 2017.

We are starting the New Year off with a Valentines Mixed Doubles event on February 12th. Play with your partner/spouse or we will try to find a partner for you. More details to follow. Please look for the information and sign-up sheet in the lobby in the coming weeks. Wishing everyone a healthy and successful new year, and hope to see you out on the courts.
NEW YEAR NEW YOU – PLEASE LET ME HELP
-Danielle Williams, Fitness Director

Do you self-sabotage your weight loss efforts? I sure do! As a personal trainer, I know what it takes to get and stay in shape. After all, it's how I make my living. So why don't I always have the body I desire? Why isn't it quite where it used to be? Why do I neglect the body I worked so hard to get, even though I have the tools, the knowledge and the basic motivation?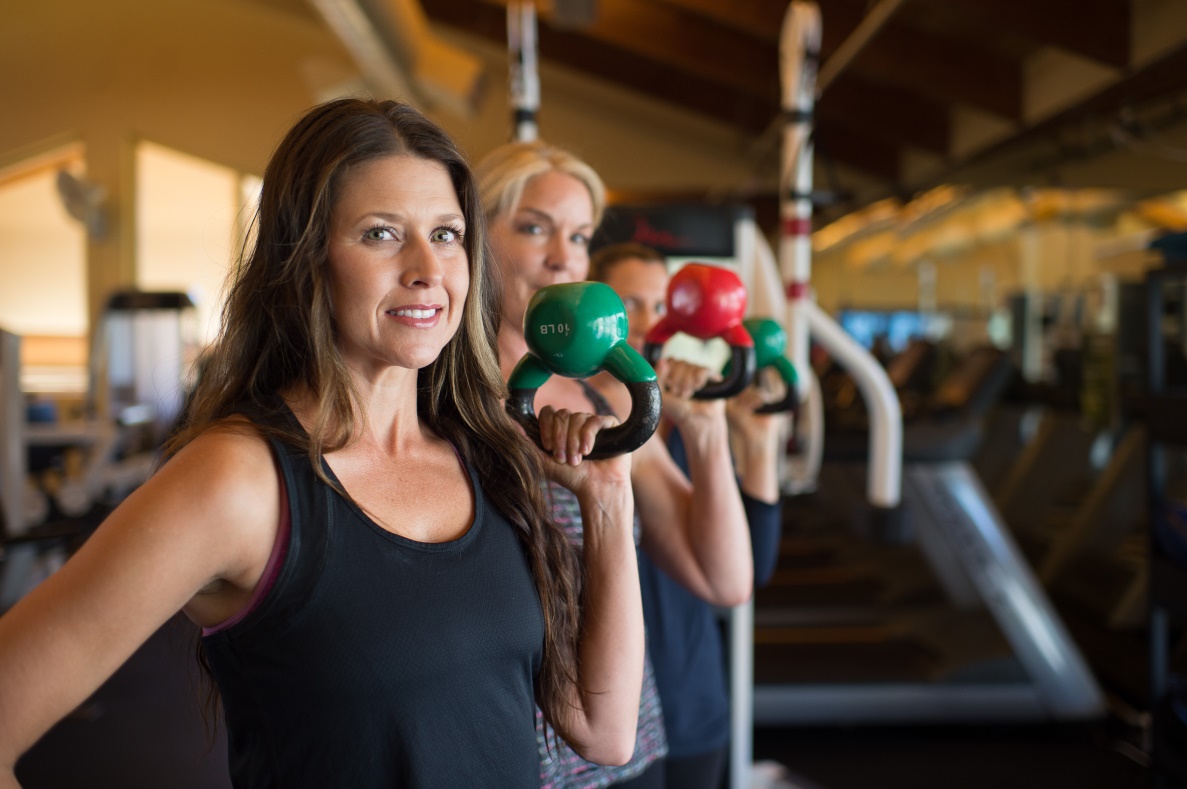 The simple answer is life stress. When I feel frustrated or unmoored, I choose to eat badly. I lose focus and gain fat – serious self-sabotage. As a full time working mother of 3, it is easy to forget about my own needs while looking after those of my family and my clients. Add in a day where I am sad or angry and on some level I start to think I need this food. And trust me, it's not something healthy. As a trainer, this makes me feel fraudulent. The pounds start to pile on. Eventually, my clothes don't fit and I can't stand working in a place with mirrors everywhere. The shame can be debilitating. How could I allow this to happen to me? The extra weight isn't the only problem, but rather feeling like I'd lost my core identity, my sense of self. How can I function as a personal trainer if I feel like a fraud after losing several rounds with ice cream and cookies?

By reaching out to others in my field, I realized that this happens to many female fitness coaches. We are not immune to what you experience. So many get derailed by having babies, menopause, working long hours, and struggling to lose weight that once came off so easily. And these are smart, capable women who truly love fitness and health and who are dedicated to making a difference in their client's lives. They also lost the focus in their lives and lost faith in themselves. Just like me.

So how did I get things back on track? What lessons did I learn from other female fitness coaches? The first lesson I learned was that I needed to admit that even with all my training and background, I couldn't manage on my own. Life has many times stressed me to the max. My decision-making energy was all used up. The tank was empty. I had nothing left for taking better care of myself. Sure, I already knew what I "ought" to do. But I couldn't be in charge of everything. So I did my research and decided to undertake the Dream Jeans Challenge. I knew I had to do something. As it turned out, it led to me from a size 12 to a size 6 and more strength than I ever dreamed possible. These days, I find such purpose and fulfillment working as a coach in the Rock Your Dream Jeans Challenge program.

The 3 critical lessons I have learned from the Rock Your Dream Jeans Challenge are:
You must make your own health and fitness a priority and other areas of your life will fall into place.
A good mentor and coach can encourage you, push you, and most of all, hold you accountable. She can reawaken your competitive spirit and help you achieve your very best.
Community is key. Teamwork - connection with our peers – is a powerful and highly efficient motivator. We need others to become our best selves.
It is so very fulfilling working alongside others towards the same goal – not to mention how much fun it can be.

I would love nothing more than to help you get back on track with your weight loss goals with OVAC's next round of THE 8-WEEK ROCK YOUR DREAM JEANS TRANSFORMATION. You can do it. I know, because I did, and I still do.
JANUARY 9th - MARCH 2nd
Tue &Thurs 9:45-10:45am with Danielle
Mon & Weds 6:45-7:45am with Corkey
Mon & Weds 5:00-6:00pm with Sarah
NON-MEMBERS WELCOME
HERE'S HOW IT WORKS You bring in a pair of jeans that you would like to fit into but can't button. In just 8 weeks you WILL be wearing those jeans.
HERE'S WHAT IT INCLUDES
*2 group training sessions per week for 8 weeks led by a personal trainer using proven effective metabolic workouts
*8 more all new solo workouts designed to maximize your fat loss (2 per week).
*Nutrition program and journal.
*Personal motivation and educational group emails delivered several times a week.
*Q & A emails with weight loss expert & Rock Your Dream Jeans leader Danielle Williams
*HOW IS THIS PROGRAM DIFFERENT? This is a REINVENT your body program. You will learn the importance of strength training and metabolic training in the quest to lose fat. You will experience breakthrough moments and the feelings of empowerment that come along with such breakthroughs.
COST (non-refundable) Reserve your spot by emailing dwilliams@caclubs.com, calling 818-219-4835, or leave your name and email address with the Front Desk to pass along to Rock Your Dream Jeans leader Danielle Williams. Spots will fill up quickly so don't wait to reserve your spot (you won't need to pay until January).
Two payments of $198.50 for members (billed once in Jan and once in Feb)
$476 pre-pay for non-members with full gym access for all 8 weeks



SPRING SWIM TEAM
Starts Monday January 9th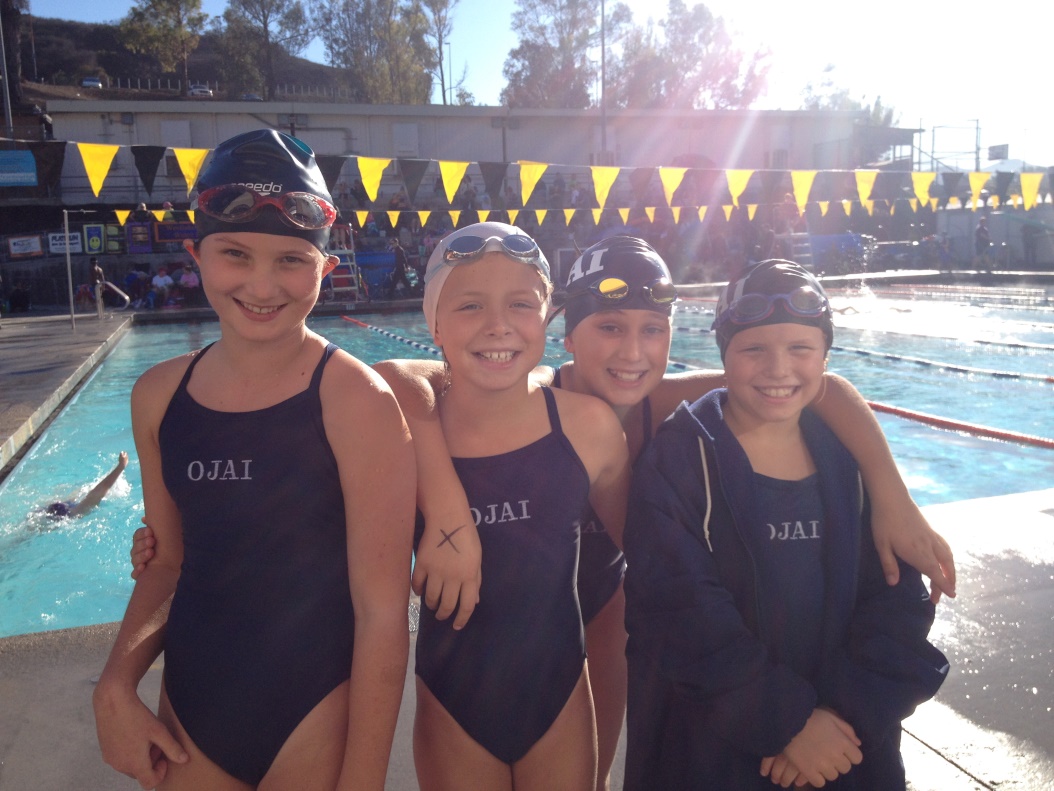 Swim Level Assessment:
Jan 9th @ 3:30pm
More Info: ovac.caclubs.com (aquatics)


STRONG SHOULDERS WITHOUT PAIN
-Danielle Williams, Fitness Director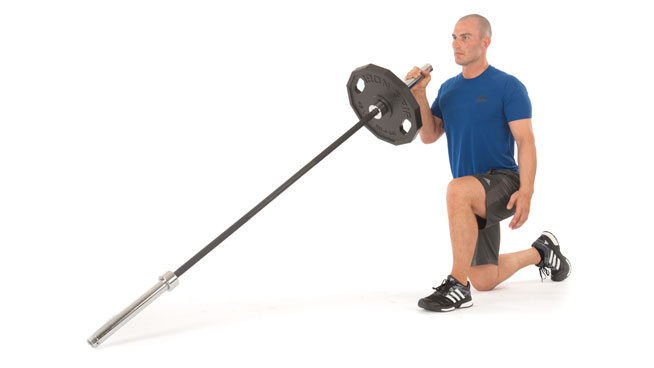 A strong pair of shoulders looks amazing on both men and women, not to mention what they do to improve performance. Traditionally, shoulder strength and size were increased by doing overhead presses like Military Presses, Push Presses and Dumbbell Overhead Presses. These are all incredibly effective exercises, but our shoulders are very susceptible to injury. This shouldn't be a surprise give the extreme range of motion that the shoulder joint is capable of achieving. And for those of you who have experienced shoulder pain, you've found that heavy overhead pressing is quite painful.

So what's an alternative? The landmine is a great tool for working the shoulders that will often times help you avoid discomfort. I encourage you to start the New Year by trying a Half-Kneeling Single-Arm Landmine Overhead Press. Most people, even those with previous shoulder injuries, can perform this exercise safely and pain free. This is due to the fact that the arc of the barbell in a Landmine Press is slightly forward as you press up, rather than simply pushing directly overhead.

To perform a Kneeling Single-Arm Landmine Press, place a barbell in the landmine device located in either the upstairs or downstairs Fitness Center at OVAC. Place yourself into a half-kneeling stance in front of the barbell. Hold the barbell at shoulder height in the hand nearest your back leg. Press up at about 45 degrees. Lower the barbell back down under control.

This exercise should allow you to work your shoulders without aggravation. I recommend staying in the 6-12 repetition range for 3 to 4 sets on each arm. Once you've mastered this exercise, try progressing to a Standing Landmine Presses and make the exercise more explosive.

HALF-KNEELING SINGLE-ARM LANDMINE PRESS VIDEO DEMONSTRATION:
CLICK HERE

 
THE PILATES CLIENT INTERVIEW
By Julie Fox, Pilates Instructor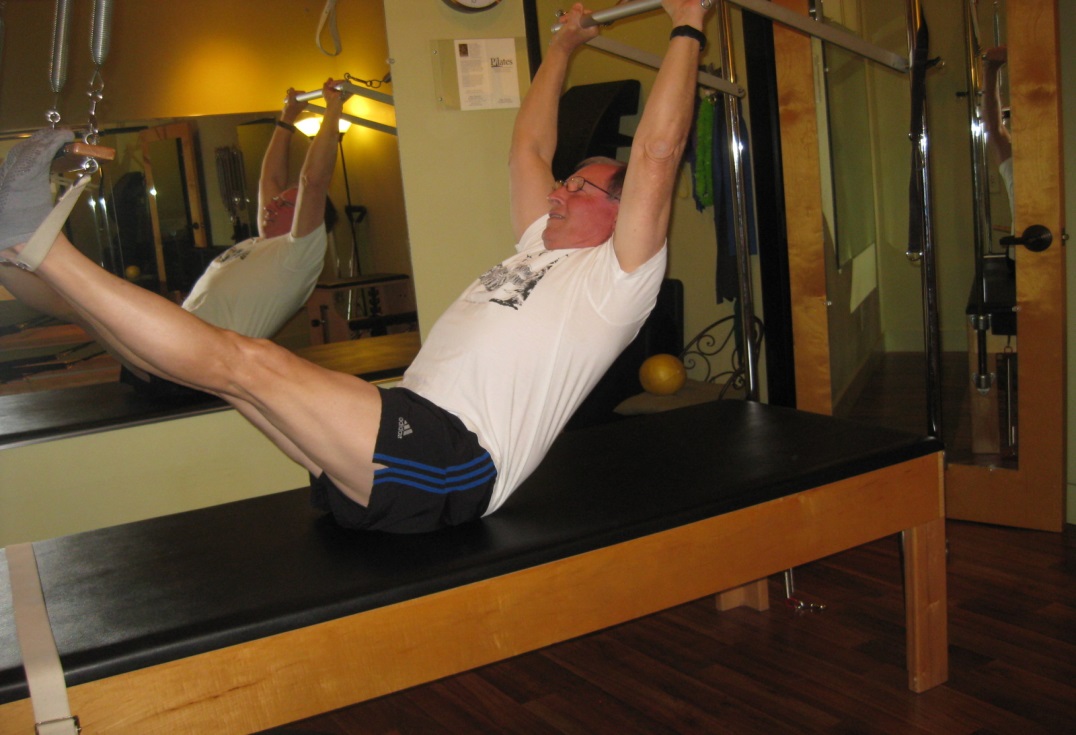 HAPPY NEW YEAR!!!
Make 2017 the year you COMMIT to start moving more and, what I believe to be vital, especially as we age…….STRETCH!!! I incorporate stretching into all of my private Pilates sessions. In addition, Susan Bronstein has a great flexibility class here at the OVAC. I tell all of my Pilates clients about it.

This is the first in a series of Pilates client interviews. OVAC Pilates client, Bill Prather, agreed to be the first to contribute.
JF: How long have you been doing Pilates? BP: I've been doing Pilates for a little over 10 years.
JF: What motivated you to start doing Pilates? BP: I started doing Pilates because I was concerned about my flexibility, posture, and soreness after lifting weights.
JF: What has it done for your body? BP: I think the most obvious thing Pilates has done for me is my improved posture, but it has also helped me strengthen muscles I was seldom using, and to improve my hip, shoulder, feet, and back strength and flexibility.
JF: What are a few of your favorite Pilates exercises and why? BP: I like doing rollups, leg circles, rolling like a ball, 100's, double leg lift scissors, single leg lifts, and straddling the Cadillac.
JF: What is your favorite Pilates apparatus and why? BP: My favorite apparatus is the Cadillac. I like working on the Cadillac because the exercise movements are physically and mentally challenging and are fun to do.
JF: What is a common misconception about Pilates? BP: I think a common misconception is Pilates is just for women, when in actuality many professional male athletes use Pilates in their training regimen.
JF: Can you give an example of some of those male athletes? BP: Lebron James and Dwaine Wade do Pilates training. Lots of NFL wide receivers do Pilates training: Antonio Brown, Michael Campanaro, Chris Givens, Brandin Cooks, Nate Burleson, Calvin Johnson, and Antonio Brown…..to name a few.
JF: You use to be an athlete and actually were almost a pro baseball player. Tell us a little about that. BP: I played high school football, basketball, and baseball at a small school in Northern California. I was the wide receiver on the football team, a forward on the basketball team, and a pitcher on the baseball team. Basketball was my favorite sport, but I was a better baseball player. Needless to say, my body got a lot of bumps and bruises. After high school, I received a college baseball scholarship, but I injured my throwing arm from overuse and not being given adequate time to warm up before playing. Aspirations to play AA baseball were dashed when I injured the rotator cuff in my throwing arm shoulder a year later. I remember well the day my coach cut me. He said, "Billy, you have everything that is needed to play ball, but you get hurt too easily."
JF: How do you think Pilates would have enhanced your performance as a baseball player or as an athlete in general if you had been introduced to it back when you were competing? BP: The problem was that my arm, shoulder, and back muscles were shortened from weight training, strenuous practices, and over use. In those days there was little or no emphasis on flexibility, form, and posture. I believe now that if I had been doing Pilates, I would have increased my flexibility by lengthening my muscles which would have made me less prone to injury.
JF: What would you tell someone considering doing Pilates but doesn't know much about it.? BP: Pilates has really helped me and it will help you too. Give it a try, but not just for one session because it takes a few weeks before you will feel the difference.
JF: Thank you, Bill.


Bill Prather doing the Pilates move "breathing with push through bar" on the Cadillac