JANUARY NEWS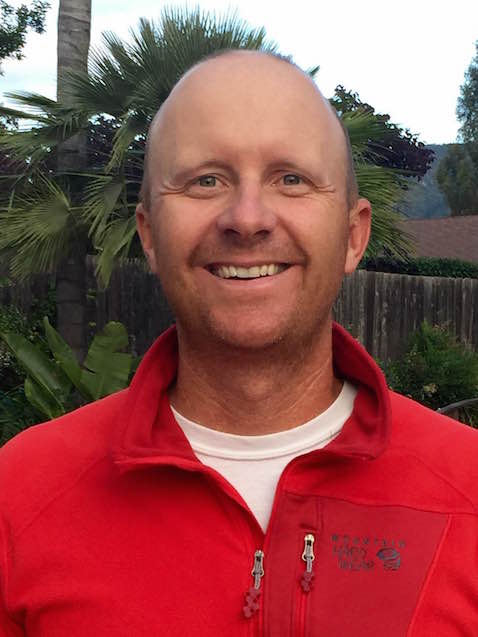 So...as most everyone can see if you visited the club over the past few weeks there has been some major changes throughout the club! We are very excited about all the new additions upstairs and the new look of the club. We will get the painting done by the end of the month. I know the change of equipment upstairs can be difficult but I do hope you have gotten a chance to attend the open house or one of the many free training sessions we have been having throughout the past weeks. I think the new equipment is quite amazing and hope everyone has a chance to try them out! If you need help with any of the machines please feel free to email me and I can get a trainer to help. I am very excited about 2019!
See Ya at the Club!!
Ryan
FITNESS NEWS
OVAC is pleased to introduce to the upstairs fitness center equipment line up the Freemotion Genesis DS cable machines. Try them…you're going to love them!
CHEST SHOULDER PRESS
Engage the upper body in a variety of chest and shoulder press workout options including the front plane press, butterfly press, horizontal press, and incline/decline press. With a seat that can be used for sitting then quickly moved up and out of the way for standing exercises, the dual functionality of this machine adds to its uniqueness.
AB/BICEP
The Ab-Bicep targets the core, upper, lower and oblique abdominals, arms and shoulders. Handles move one at a time to create shoulder exercises that target abdominal and bicep muscles.
LAT PULL/HIGH ROW
The Lat Pull-High Row engages arms, shoulders, back and stabilizer muscles to improve core strength and balance. The pivoting seat can be quickly folded away for standing workout positions. Your workouts can incorporate arms, shoulders, back and stabilizer muscles using beneficial "pulling" moves that include the frontal plan, rotational pull and unilateral pull. Quickly fold away the padded, pivoting seat to change from seated row to a standing lat exercise.
QUAD HAMSTRING
Each leg movement utilizes cable-based training with innovative swivel pulley design to provide full exercise flexion and targeted muscle training Fire off the quads, hamstrings and more with this machine's profound versatility, including hip stabilization/flexion and knee extension/flexion. This also serves as the Hip Abduction/Adduction machine.
LIFT/STEP
The Lift-Step combines low pulling and rotational movements with step and lunge movements to engage a total-body workout. The Lift/Step combines pulling with stepping to create a total body, strength training workout.
DELTOID
Strengthen forearms, shoulders, chest and neck that targets the arms from a seated or standing position. Work the sagittal planes along with forearms, shoulders, chest and neck with the row, straight arm shoulder, lateral and frontal raises. Quickly fold away the padded, pivoting seat to change from a seated position to a standing one to engage core muscles and increase balance.
NEW CLASS: KOKORO FLOW YOGA WITH MELANIE LARKINS
Please join Melanie Larkins for a one diamond yoga class called Kokoro Flow Yoga.
Saturdays 3-4pm beginning January 5th.
BENEFITS OF PRIVATE PILATES TRAINING
By Georgia Cotsis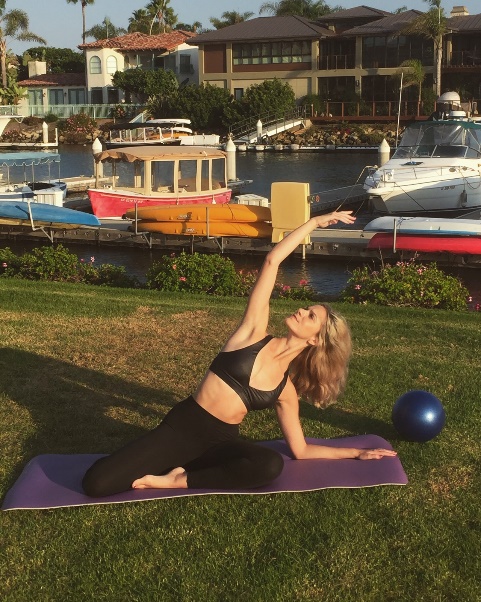 As I have been a private Pilates instructor, it is very clear how much private training can offer to an individual. Not only does Pilates bump you into amazing shape, but it is also that client's time to unwind; have an hour only to themselves. Fitness is an investment!
When you have one on one sessions, the instructor plans the entire work out relating to their client's fitness goals. It is an efficient use of time for someone to know that they can walk directly into the studio, and be guaranteed a set of exercises that will lead them to reach and maintain their fitness goals. Also, when you have your own sessions to attend to, they are now embedded into your schedule. We recommend coming in for Pilates training 2-3 days a week, which motivates my clients to have a more active day in general. There is now more of a reason to get to the gym in the first place and to keep the momentum of their day going. Most of us need a fitness expert to keep us accountable. We all get busy at times, so it is easy for other duties to take over your workout routine. But not to worry, because a private Pilates instructor will be sure this does not happen to you. Our clients' time is very important to us.
Lastly, private Pilates helps us to see results in a much more timely manner. Pilates helps to build the core, strength, mobility, and moving with efficiency. Meaning you can bring this training into all other exercise. Practice makes perfect! Having someone to guide you through your fitness journey makes it a positive, happy experience, and I promise you will love your body. Not only by how it looks, but also how it feels. Fitness is an investment!



TENNIS NEWS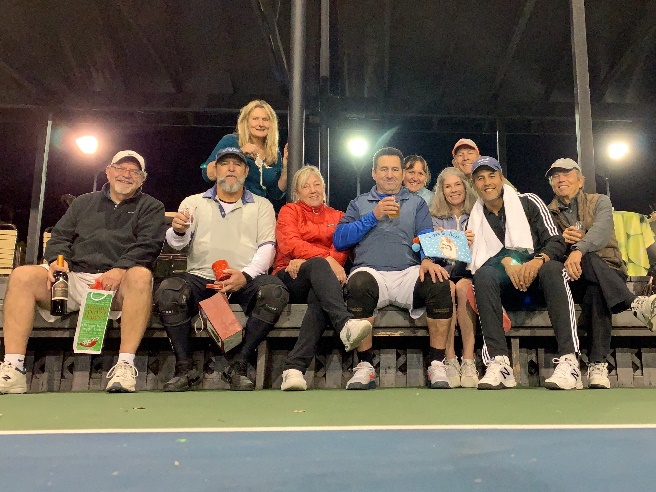 Happy New Year Tennis people,
I hope your holidays were spent enjoying family and friends wherever you happened to be.
25+ people found our holiday happy hour mixer on December 20th to be a good reason to play some social tennis, reconnect with old friends and meet some new ones. Thanks to everyone who was able to make it out.
In that same vein, make room on your calendar for THE event of the new year- The Mid-Winter Chili Cook Off and Tennis Mixer on Saturday January 26th beginning at 12:30. Dust off your favorite Chili recipe and get ready. More details to follow in the coming week.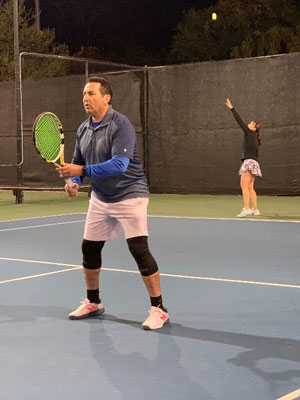 Congratulations to our women's 3.5 team. They won their division in Ventura County and now head to Whittier on January 4th and 5th for sectionals. Good luck ladies!
As we resume our daily routines in the new year try to make room for your children to participate in our weekly drop-in tennis clinics. Please RSVP with Steve if you plan on coming to any of the sessions. 805-746-0819 or
sbeckendorf@caclubs.com
.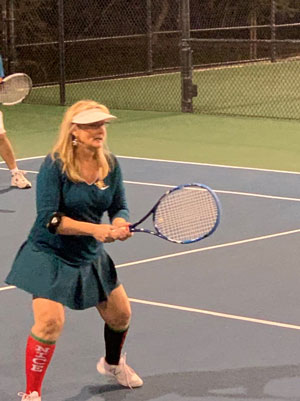 Monday and Wednesday - Intermediate/Advanced Jr. clinic- 4:00-5:30 PM.
Tuesday- 4:00- 4:45 PM Beginners (8-10 y.o.)
Thursday- 4:00-5:00 Intermediate Beginners
Saturday 9:00-9:45 AM Young beginners (5-8 y.o.)
10:00- 10:45 AM Beginners (7 -10 yo)
AQUATICS NEWS
READY, SET, SWIM!
Our 2019 Dolphin Club is underway! Did you know that if you swim 50 miles between now and December 31, 2019 you get lunch on us? All you have to do is keep in swimming and record your laps in the binders located on the counter next to the pool doors. If you have swam 50 miles or more by the end of the year we will give you a free entrée at the Café.
SWIM MOTIVATION FOR 2019 FROM OLYMPIC SWIMMERS
"With so many people saying it couldn't be done, all it takes is an imagination."
-Michael Phelps

"People ask me 'what was going through your mind in the race?' and I don't know. I try and ...let my body do what it knows".
-Ian Thorpe

"I wouldn't say anything is impossible. I think that everything is possible as long as you put your mind to it and put the work and time into it".
-Michael Phelps

"It's what you do with the rough patches that will define the athlete that you'll become."
-Dana Vollmer

"The water doesn't know your age."
-Dara Torres

"Have fun, because that's what life is all about."
-Ryan Lochte

"Without goals, training has no direction."
-Natalie Coughlin

"Sometimes we complain, but there is something beautiful about waking up before everyone to get better at what we loe."
-Missy Franklin



OJAI HEAT WAVES SWIMMERS COMPLETE AT WAG'S
(WINTER AGE GROUP FINALS)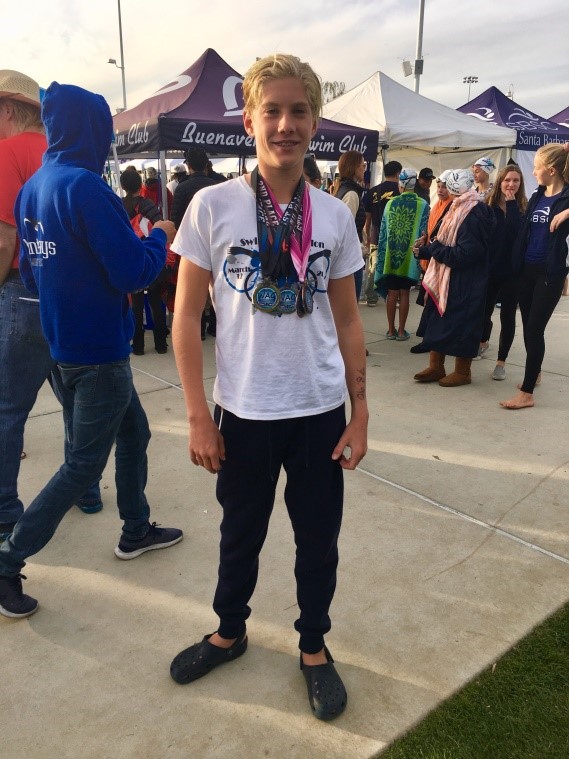 Flynn Van Auker(10, not pictured) and Quin Seider(12) represented Ojai Heat Waves at 2018 WAG's. Achieving time standards to qualify for WAG's is an accomplishment on its own and OVAC is so very proud of these swimmers. Not only did Quin qualify, but he received 1st place in the 50 yd. Free (24.35), 2nd in the 50 yd. Fly(27.4) and 3rd in the 200 yd. Free(2:01.02). Congratulations Quin and Flynn!



OVAC'S JANUARY 2019 SWIMMER OF THE MONTH - JO O'CONNELL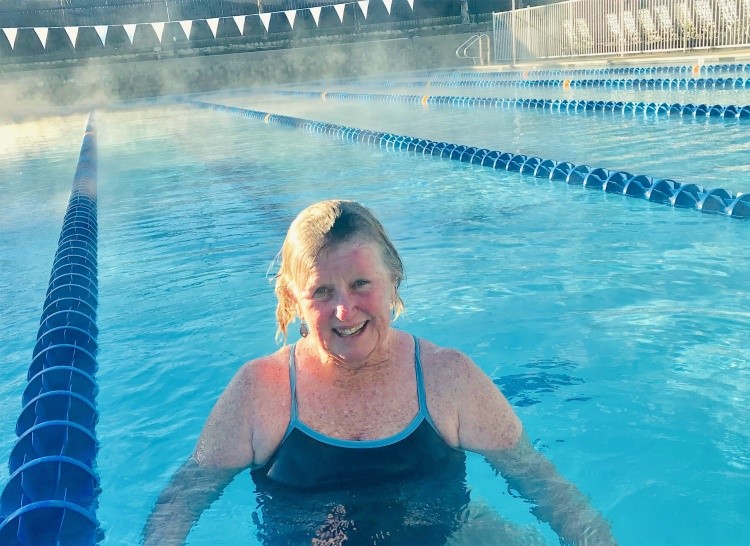 How long have you been swimming?
When I was younger until 15yrs…currently 8 years.

What's your favorite stroke?
Breaststroke, although Coach Rick has turned me into a freestyler.

What's your favorite distance/event?
100 Breast or 100 Free or 100 back with fins…hahaha

What was your most memorable achievement so far?
When we (Ojai Masters) won the All-American with our relay

Do you have a goal for this year?
To get fitter and faster….and please my Coach

What's your favorite workout?
A lot of short stuff, 50's more than 25's

What else do you like to do?
I like socializing with my friends and growing Australian plants.

What's your favorite after-swim snack?
My husband makes me a bowl of fruit every morning and I eat it in the car on the way home.

**Jo's swim buddies were present for the interview and noted that they love Jo so much and she is the most kind-hearted loving person they know