CLUB NEWS

What an amazing decade we had at OVAC! As I go into my 4th year as GM, I feel so blessed to be a part of the OVAC family. We have so many amazing employees and members that I can't imagine a better place to work. We hope everyone got to attend our Holiday Party last month. I think it was the biggest we have had in a very long time! Even though the weather did not cooperate, we still had a wonderful time! I want to thank all our staff that made it such a huge success!

The colder weather has put a delay on the pickleball courts but they will be done as soon as the warmer weather hits. I'm very excited to see the final product! We are also working on the deck to get it looking better for the Spring!

We hope everyone will come and pay us a visit after the crazy Holiday Season!!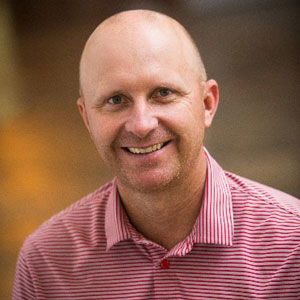 See Ya at the Club!!

Ryan
OVAC SPECIAL OFFERING TO OUR MEMBERS
We are offering a $50 discount to all OVAC members when they sign up for the 2-day weekend!

Members can enter the code "OVAC50" when they sign up on the Sane Living Website.

Click here for flyer on how to start right in 2020
TRY SOMETHING NEW FOR 2020!

By Georgia Cotsis, Pilates Director

If you are looking for a New Year's resolution, I highly recommend starting with Pilates! This form of exercise is something to stick to for your entire life, so it is never too late to start. Whether you work long hours at home, outside of the home, or have a busy schedule in general, there is no better way to take an hour for yourself than doing Pilates. It gives you the strength and mobility that your body craves throughout the day. Not only that, but this training helps to align the body AND mind. When a client is finished with a session, they always feel taller from when they walked in and more prepared for the rest of the day. With these creative movements, you are practically giving your own body a massage. No better time to start now.

Greetings from OVAC Tennis! Hopefully everyone had a relaxing holiday. I know the flu bug has caught a few people I know so stay healthy out there. Lots of sleep and hydration to keep those immune systems primed.

Thanks to the Ladies Interclub teams for hosting their holiday party at the club and allowing me to play the role of Christmas Quiz master dressed at Santa. It was a lot of fun!

The concrete poured for the upper courts continues to cure and as we get warmer and the days longer, pickleball is closer to becoming a reality at OVAC. More on that next month.

What beautiful views we have from around the club these past few weeks!
2ND ANNUAL MID-WINTER CHILI COOK-OFF AND TENNIS MIXER

SAVE THE DATE!
SATURDAY JANUARY 18TH, 12:30 PM

Dust off those crockpots and start perfecting your recipes. Sign ups in the lobby after the New Year.

JOIN THE DOLPHIN CLUB IN 2020!
The OVAC Dolphin Club begins on January 1st each year. The Dolphin Club is a good motivational tool to stay committed to your lap swimming. Masters swimmers, lap swimmers and youth swimmers are all invited to join! To begin, find a clean log sheet (to the left of the double doors heading out to the pool), write your name on it and file it under your initial. After every swim, log your distance/date. Continue throughout the year adding cumulative mileage.
The goal is to swim 50 miles in one year. The Dolphin Club year runs from January 1st-December 31st.
All swimmers who log continually throughout the year will receive a t-shirt and their name ranked on the Dolphin Club poster.
64 lengths=1 mile
3,219 lengths= 50 miles
1 length is 25m or one time across the pool
OJAI SWIM PARKAS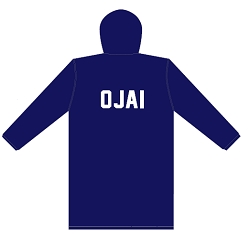 Many swimmers have asked where and how they can buy a swim parka; OVAC Aquatics has set up a Team Store at Truwest, our Parka supplier. These are very high quality parkas and are custom made in Huntington Beach. Please follow the below link to order.
http://store.truwest.com/Ojai-Swim-Team_c_543.html
BEGINNER SWIM WORKOUT
400 m(about a ¼ mile)

4X 25 Free EZ Warm-up/Rest- 20 sec in between
4X 25 Kick with Kick Board/Rest-20 sec in between
6X25 Free 1-3 EZ 4-6 Descend (swim each 25 a few seconds faster) 20 rest between
4X25 Alternate Free/Back by 25 -20 sec rest between
2X25 EZ Free Cool Down
MASTERS SWIMMER KRISTEN CLAWSON WINS GOLDEN FIN AWARD FOR 2019

Coach Rick Goedon awarded swimmer Kristen Clawson with the 2019 Golden Fin Award at the Ojai Masters team holiday party. The Golden Fin Award is awarded to swimmers who show commitment throughout the year. Congratulations Kristen!
7 REASONS TO START SWIMMING:
1. Swimming is low impact.
The buoyancy of the water removes the impact that comes from most dryland activities and it's great cardio for those who have been injured from other high impact sports. Swimming is a resistance exercise without lots of impact, with research showing that it can still provide bone strength benefits.

2. It's good for the brain.
Competitive swimmers are constantly using brain power when it comes to breaking down splits, calculating intervals and stroke counts. All of that lap counting in the water, adding of times, and continuous focus helps us better concentrate in other areas of life.

3. It gives you swimmer's physique.
When you mention swimmer's body, people know exactly what you are talking about. Boulder-shouldered, broad back, lean and strong, swimming gives us a physique that is the envy of the sporting world.

4. It's a safety thing.
Drowning is the leading cause of death for kiddos between the age of 1-4, and is the second leading cause of injury in children between the ages 1-14. Over the past decade the United States alone averages over 3,500 drowning deaths per year. That is about ten every single day.
Learning to swim gives us the confidence, awareness and competency to better navigate the pools, lakes, streams and ocean sports in our lives.

5. It's a lifelong sport.
How many people are playing soccer at 60 and up? 10 percent of the 60,000 USMS swimmers nationwide are age 60 and over. Once a swimmer, the sport is something that will always be there for us in life.
For some this means joining a Masters team and competing in the 95-99 age group, for others it means going to the club to do some solo laps, and for others it means floating around the splash pool or taking an aqua aerobics class.

6. It burns major calories
Swimming is one of the most effective ways to burn calories. An swim can burn up to 200 calories in 30 minutes, more than double that of walking. A faster more vigorous swim can burn more calories than running with way less impact on joints.

7. It's exercise without getting hot and sweaty.
While swimming you never feel hot and sweaty even though you engaging in high intensity cardio, even in hot mid-day sun because the pool are kept at a controlled temperature you can complete a workout in the freezing cold rain or a 100F degree day.