4TH OF JULY HOURS:
8:00am-6:00pm
Childcare will be closed and all Group Fitness classes are cancelled but the Café will be open!
OVAC NEWS
The summer months at OVAC are going to be a blast! Just last week we had a great time dancing to the Beach Bums and playing some fun Cornhole! Add to that a great BBQ buffet and it was the perfect way to spend a Friday night! I hope everyone can join the fun this summer as we are having some more great events just around the corner! My first month as GM has been a blast and I have really enjoyed getting to meet new members and hang out with some of my old buddies. Please feel free to knock on my door and say hi if you are ever at the club. My door is always open! I can't wait to have more fun in the sun this summer!
Feeling Good at OVAC!
Ryan Gaston
General Manager
SUMMER POOL PARTY!!!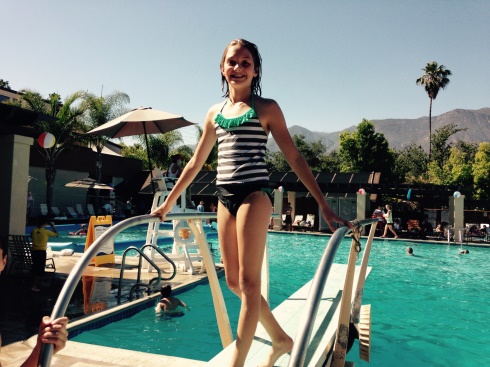 FRIDAY, JULY 15TH 2PM
Come join us July 15 at 2:00 for some great summer fun! We are having not one but two great bands performing during the day along with a great buffet and fun activities for the kids. Mark Parson will be performing around the pool at 2:00 and then member John Welborn and his band Fish Fry will be performing on the deck beside the cafe. Don't miss all the action and bring the kids! There will be great activities to keep them busy and having a great time!
See you there!
SEMI-PRIVATE SWIM LESSONS NOW AVAILABLE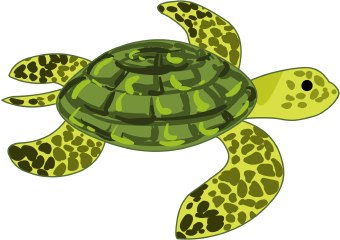 Tara is now scheduling private group lessons at times convenient to you! Private group lessons consist of only 2 children and are tailored to individual needs and your personal schedule. Email Tara today to schedule your first lesson!
ttlenehan@gmail.com
THE BUTT BATTLE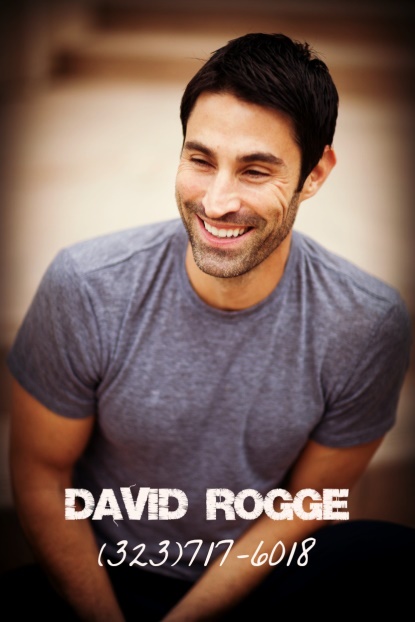 Nope I'm not talking about battling the size of your butt (technically known as your gluteus maximus, or glutes for short). I'm referring to the battle between your glutes and the back of your upper leg (technically known as your biceps femoris muscle, or hamstrings for short). The gluteus maximus and biceps femoris work together to extend your hip and tilt your pelvis posteriorly. Since many of us sit on our butts all day, the glutes become weak and do not fire correctly. This results in the biceps femoris taking over as the primary hip extensor and posterior pelvis tilter. Basically, the butt has gone on vacation and the hamstrings jump in to do the work.
The unfortunate result for many is a pulled hamstring. The extra work being done by the hamstring also increases the torque of the head of the fibula (lower leg bone) and causes the tibia (the other lower leg bone) to externally rotate. Look around at how many people walk or stand with their feet rotated out like a clown – that's an externally rotated tibia and it can cause knee pain.
If you have knee, hip, pelvic or lumbar (low back) pain, you should analyze the relationship between your glutes and your hamstrings. The hamstrings tighten up as a protective reaction to another problem. So what is to be done? Contact manual therapist and certified personal trainer David Rogge for a detailed assessment and plan of action. Single sessions are only $65 and -appointments can be made by contacting him directly at 323-717-6018.
In the meantime, do some foam rolling over the glutes and hamstrings on both side. Then lie down on your stomach and contract each glute individually one side at a time without engaging the muscle on the front of your thigh (your quads) or your stomach muscles (your rectus abdominis). Take four seconds to contract the glute and then hold the contraction for four seconds. Finally take four seconds to release. Repeat this sequence four times for each glute.
TENNIS NEWS
What's happening on the courts…
I'm excited to be named the new tennis director at OVAC. Members, please feel free to say hi and offer suggestions to make the tennis experience even better.
Our summer camps are in full swing. Sign up on the poster located in the lobby.
We are also offering a ladies clinic the week of 7/25 for intermediate and advanced players in the mornings, in addition to our Men's clinic Mondays at 5pm and the cardio tennis Tuesdays at 6pm.
I am looking forward to being on the court with all of you soon.
Thomas Brinkhoff
OVAC SUMMER TENNIS PROGRAM 2016
Come join us this summer for a great time on the tennis courts! With a 5:1 student to coach ratio, we promise your kids will get the most out of our programs. From intro to tennis all the way to tournament players, we have something for everyone!

Future Star Tennis Program (Ages 4-8)
Time: 9:00-11:30 Cost: $100
This program is a great intro for kids looking to get interested in the game. We will cover the basics while having fun playing different type of games geared towards their tennis future. Tennis from 9:00-11:00 then Instructional Water Activities 11:00-11:30
July 11-15 August 8-12

Intermediate/Advanced Tennis Program (Ages 9 & Up)
Time: 9:00-12:00 Cost: $125
This program covers many different levels. We divide the players according to their skill and ability. The program will push players with intense drills while also having fun with games and competition. Tennis from 9:00-11:30 then Instructional Water Activities 11:30-12:00
July 18-22 August 1-5 August 15-19

Ladies Tennis Camp
Time: 9:00-11:00 Cost: $80
This is a great clinic for ladies wanting to take their game to the next level. Each day we focus on different aspects of the game. The camp will be designed for Intermediate/Advanced players.
July 25-28 
PILATES SUMMER SPECIAL!!!!!!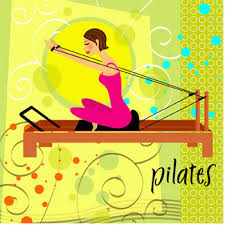 TWO (that's 2) Free Private Pilates Sessions
(for new clients when you buy any series package)
Offer good through July and August 2016
WE'LL MISS YOU, VICTORIA!!
We have a couple of changes in the Pilates department. Victoria Ott who has been at OVAC for over two years as a Pilates Director/Instructor has decided to move to Escondido. Victoria was a dedicated Pilates professional at OVAC and loved by her clients and all of us on the OVAC staff. She tirelessly gave of herself to help her clients gain better functional movement and quality of life. She is supportive, creative, and giving. We wish her the best in her new endeavors and hope she will visit often.
Angie Nafie is our new addition to the Pilates Department. Most recently Angie was a Pilates Instructor in New York. She is a Body Arts and Science International (BASI) certified Pilates Instructor, has a B.A. in dance, and has completed many courses relating to anatomy and human movement. Please welcome her to the Ojai Valley Athletic Club Pilates Dept. and take advantage of a FREE Pilates session with her.
PILATES AND SUMMER TRAVEL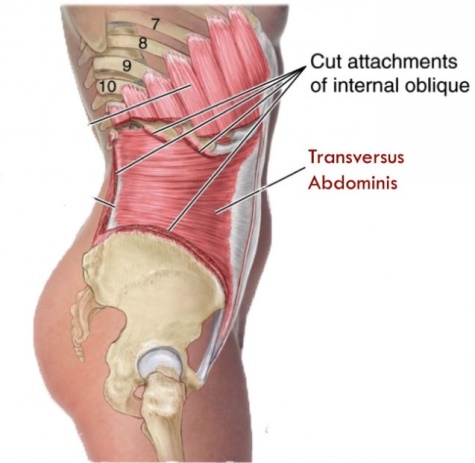 BY JULIE FOX, PILATES INSTRUCTOR
When making travel plans, remember that your spine needs time to relax and adjust too.
Driving and flying: Car seats generally put your body in a very awkward posture that can lead to pain. Typically, you lean back with your knees higher than your hips, putting a strain on your low back and coccyx (tailbone). Also, sitting for extended periods of time on a plane can add strain to the low back. Having a strong core will support that low back. An important area of focus in Pilates is the Transverse Abdominis (TA). The Transverse Abdominis, so called for the direction of its fibers, is the innermost of the flat muscles of the abdomen, being placed immediately beneath the internal oblique muscle.
The TA acts as an internal girdle. Think of your core as a strong column that links the upper body and lower body together. Having a solid core creates a foundation for all activities.

All our movements are powered by the torso – the abdominals and back work together to support the spine when we sit, stand, bend over, pick things up, exercise and more.
SUMMER GROUP SWIM LESSONS
Parent and Child-(ages 1-3)
Water introduction. Learning water safety and awareness through games, songs and water play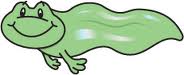 Tadpoles-Beginners (ages 3-5)
Preschool age beginners start to gain basic aquatic skills and develop comfort in the water

Minnows-Advanced (ages 4-8)
Swimmers gain more confidence with fundamental swimming skills
Swim lessons begin June 7th and will end August 25th
Tuesdays, Wednesdays and Thursdays 9:30 am-1:45pm
Tuesdays:
Mommy & Me 9:30-10:00
Beginners: 10:15 - 10:45; 11:00 – 11:30
Advanced: 11:45 - 12:15; 12:30-1:00, 1:15-1:45
Wednesdays:
Beginners: 9:30 - 10:00; 10:15 - 10:45; 11:00 – 11:30
Advanced: 12:15 - 12:45; 1-1:30, 1:45-2:15
Thursdays:
Mommy & Me 9:30-10:00
Beginners: 10:15 - 10:45; 11:00 – 11:30
Advanced: 11:45 - 12:15; 12:30-1:00, 1:15-1:45
WAYS TO REGISTER:
By email:
• Contact
ttlenehan@gmail.com
to register and request lesson dates
In Lobby Sign-up sheet:
• A sign-up sheet will be posted in the club lobby for you to register at your convenience, Tara will contact you to reserve your classes
Members $60/4 30 min lesson (4 swimmer max/3 minimum per class)Non Member add $15
*Receive 20% off of your child's group lesson when you refer a friend & we offer $5 sibling discount
*no lessons July 29 & 30
Lessons are purchased in a package of 4. You may decide to use and schedule your 4 lessons at your convenience; however we suggest trying to schedule lessons concurrently so that your child benefits from repetition. You can decide to purchase multiple packages of 4 lessons and schedule them throughout to guarantee a spot throughout the summer. Lessons will only be reserved after payment is made. Allow 24 hrs. for cancellations. No shows will be charged. Only ONE makeup class is allowed per 4 lessons purchased.
Email:Tara Lenehan to reserve your lesson times:
ttlenehan@gmail.com