A NOTE FROM RYAN…
Find out what you can look forward to this summer.
Club Update
I hope everyone is having a great start to the summer! The heat has picked up and the club is hopping! I hope everyone had a good time at the June happy hour. We will have a fun Movie Night this month along with a DJ by the pool. We also be hosting the National High School Tennis Championships this month. It will be great to have so many future tennis stars competing at the club! I hope everyone gets to enjoy some of the many great things happening here at OVAC!
See ya at the Club!!
Ryan
Upcoming Events
4TH OF JULY HOURS
Tuesday, July 4th the club will be open from 8am-6pm. There will be no group fitness classes or childcare. The Café will be open so come on down and enjoy a workout or sit back and relax by the pool.


NEW BALANCE HIGH SCHOOL TENNIS NATIONAL CHAMPIONSHIPS
July 24-27th

Come drop by the club this month and watch the first annual High School Tennis Championships held here at OVAC July 24-27. Hundreds of kids will compete for the title of High School National Champion! It will be a great event and hope members can attend and give their support!


SOUTHERN CALIFORNIA SECTIONAL PLAY OFFS
July 15 & 16th
We will be hosting the Southern California sectional play offs the weekend of 7/15 and 7/16th. Look out for some great tennis!


LAP POOL RE PLASTERING IN AUGUST
Lap pool closure during Re-plastering beginning August 7th

We want to give all members a heads up regarding the re plastering of the lap pool starting August 7th. Ventura County has made it mandatory for us to re plaster the pool this year. We worked with Rick, Elin and our contractor to find a time where the activity of the lap pool was less than other times of the year. We know that there is not a perfect time but early Fall tends to be very busy and Winter months can be risky with wet weather. The construction will last a couple of weeks with additional weeks required for water to fill and temps to rise without cracking the new plaster. We predict close to 6 weeks for the pool to be completely back to normal. We appreciate your patience and look forward to a new lap pool!

MARK YOUR CALDENDARS!
Calendar of our summer happy hours.
July 8th- DJ by the Pool
July 28th – Movie Night
August 18th- Beer tasting event
AQUATICS NEWS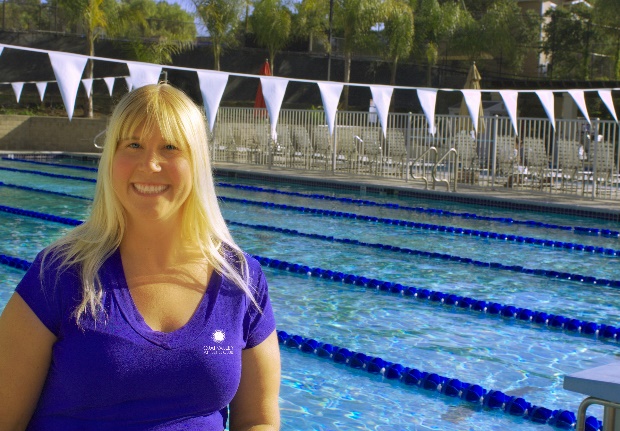 MEET BETH WICKHOLM, SWIM LESSON INSTRUCTOR
We are happy to introduce Beth Wickholm as our evening and weekend swim lesson instructor. Please feel free to contact Beth via email at bwickholm@caclubs.com to set up a lesson.


SWIM LESSONS
Swim Lessons Sessions 2 & 3 are still open for registration. Don't miss out of getting your kids water safe!

We are full swing into our summer swim lessons. Here are the remaining sessions that you can still sign up for:

Parent and Child Class
One class only. Friday, July 14th from 10:30-11:15am. Cost $15

Session 2
July 10-26th. Mondays and Wednesdays.
Tadpoles 10am-10:30am
Minnows 10:45am-11:30am
Mantas 11:45am-11:30pm OR 3:45pm-4:30pm

Session 3
July 31-August 16th. Mondays and Wednesdays.
Tadpoles 10am-10:30am
Minnows 10:45am-11:30am
Mantas 11:45am-11:30pm OR 3:45pm-4:30pm
SUMMER LAP POOL SCHEDULE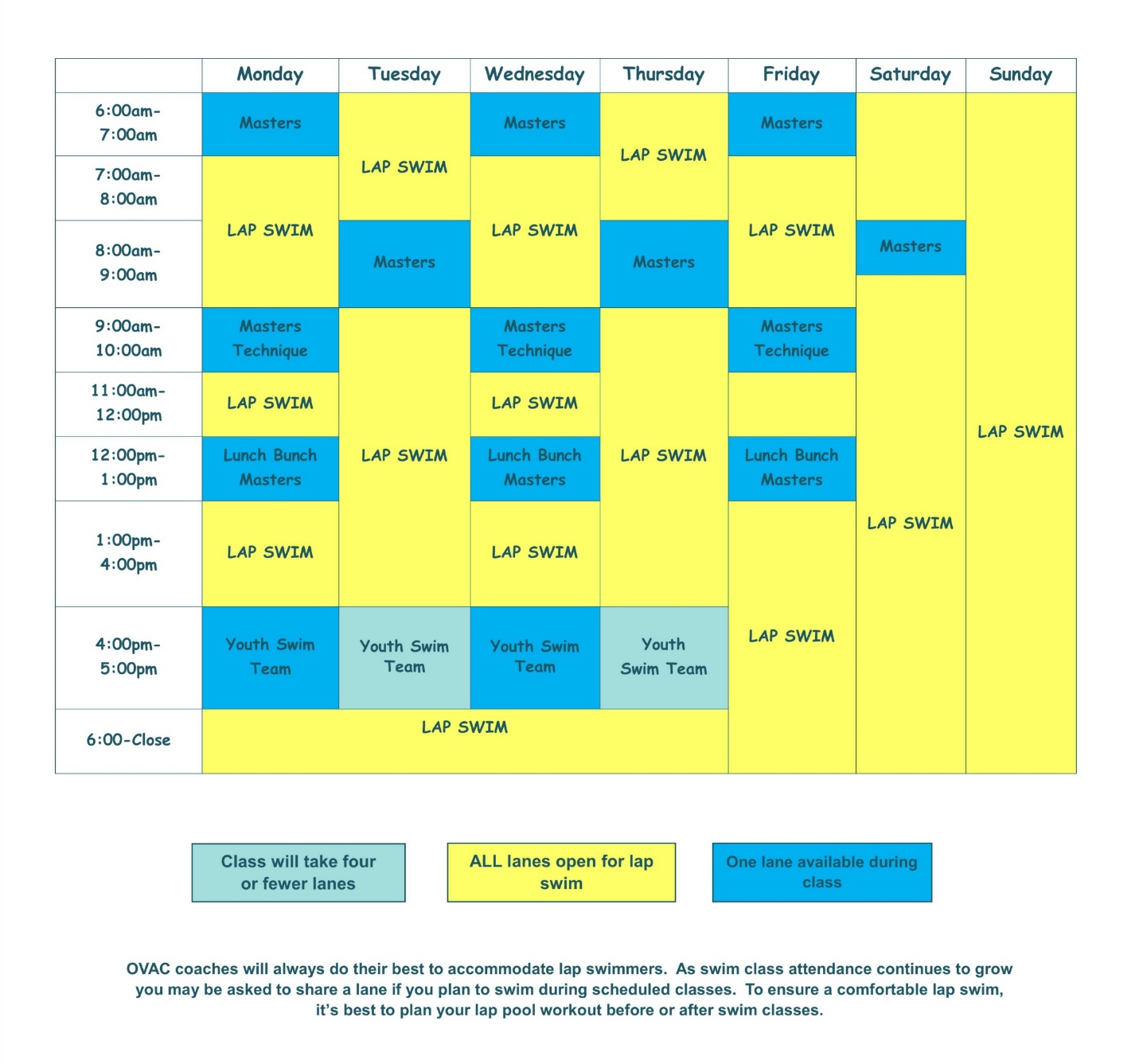 TENNIS NEWS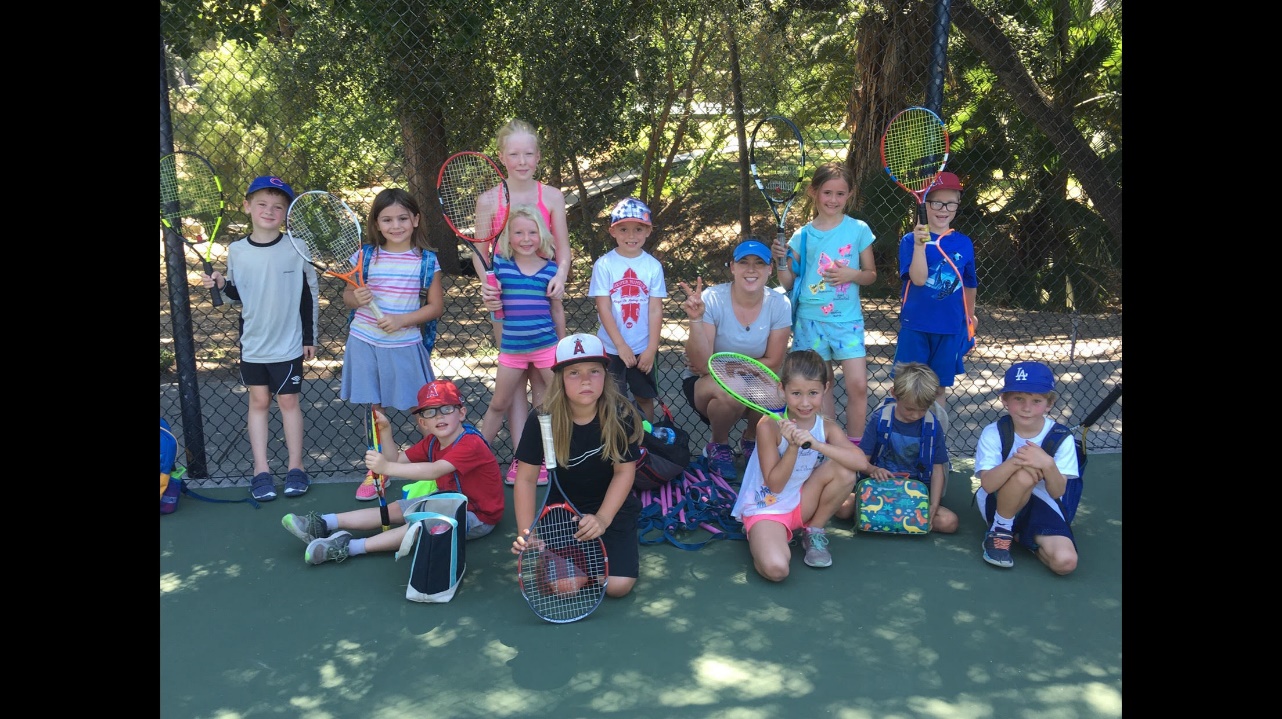 SUMMER CAMPS CONTINUE
There are still openings in our tennis summer camps. Don't forget to sign up in the lobby!

Futures Camp
Ages 4-8.
Cost: Members $125, Non-Members $150
9am-11:30am (last half hour swimming)
Session 2- July 3-7th
Session 3- July 17-21st
Session 4- July 31st- August 4th

Intermediate and Advanced
Ages 9-15
Cost: Members $150, Non-Members $175
9am-12 Noon (last half hour swimming)
Session 2- July 10-14th
Session 3- July 24-28th
Session 4- August 7-11th
Session 5- August 14-18th



TWO OPPORTUNITIES FOR CARDIO TENNIS THIS SUMMER
Wednesdays at 6pm
Cardio tennis with Katya, FREE
Fridays at 8:15am
Cardio Tennis Clinic with Thomas, cost $15
 
FITNESS NEWS
ROCK IT – NO REGRETS SMALL GROUP TRAINING
Are you ready to feel good? Look good? Move better? Get stronger? We are ready to lead you to a level of fitness you never dreamed possible. Anyone can make you sore and sweaty, but ROCK IT gets REAL RESULTS. Click here to find out more.

Our specialized training program is designed to get you in the best shape of your life while minimizing risk. This systematic strength and cardio high intensity interval style program is ready to accept all ages and fitness levels with a strong drive to improve.
We are athletes seeking an edge
We are parents determined to keep up with our kids
We are seniors who refuse to let age limit our independence
We are strong and capable, not small and weak
We are REAL PEOPLE getting REAL RESULTS
Are you ready to join us? ROCK IT meets in the downstairs fitness center for 45 minutes. We offer many days and times with various certified personal trainers. Call the numbers listed below each trainers name to schedule your complimentary initial session today (members only). Non-members are welcome (additional fees apply).

$99.25 once a week for a four week commitment
$198.50 twice a week for a four week commitment
$30 drop-in.:



Fitness Director Danielle Williams
818-219-4835
Mon 9:45am
Tues 8:30am
Weds 9:45am
Fri 8:30am
Sarah Ortiz
805-218-0874
Tues 5pm
Thurs 5pm
Sat 9am



Corkey Solow
805-218-4629
Tues 6am
Thurs 6am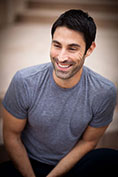 David Rogge
323-717-6018
Tues 4pm
Thurs 4pm


GROUP FITNESS CANCELLED CLASS EMAIL LIST
Would you like to receive an email notification when classes are cancelled? Please send an email to
dwommack@caclubs.com
and we will add you to the email list.
WHAT'S NEW IN GROUP FITNESS
Click here to see our new group fitness class offerings

*Sunday Zen'ter the Flow Yoga at 9:30am with Etienne Emmanuel. Practice the art/science of Yoga Flow to sync mind/body/breath for meditation in action. Intermediate.
*Monday Mat Pilates at 7:15pm with Mandy Wright. Work your body in all ranges of motion and feel your core come alive. Intermediate.
*Friday Bootcamp Explosion at 8:30am with Angela Stevens. Dynamic, fun class that will get your heart pounding and your muscles stronger. Advanced.
THE DAMAGE HAS BEEN DONE…BUT IT MAY NOT BE TOO LATE