SUMMER PARTIES 2014!


June 20th- Summer Kick Off! Island Fun Luau


July 18th-Mid Summer Pool Party




August 22nd-Farewell to Summer Fiesta!


LIVE BANDS
BUFFET DINNERS
FREE TO MEMBERS
FUN FOR THE WHOLE FAMILY!
OVAC LIFEGUARDS ARE BACK!!
The OVAC lifeguard crew start guarding on Memorial Day weekend, they will be on duty every day starting in June. The diving board is up and ready for summer FUN. Please pay attention to pool rules so we can have a SAFE and FUN summer.



PRIVATE SWIM LESSONS
Learn-To-Swim: Ashley Smith
$150/4- 30 min
Check Ashley's Availability at OVAC.CACLUBS.COM
email: ashley8swim@gmail.com



Stroke Development: Meg McCormick
$150/ 4 -30 min
Email: meg.mccormick.4@gmail.com



NEW CLASS!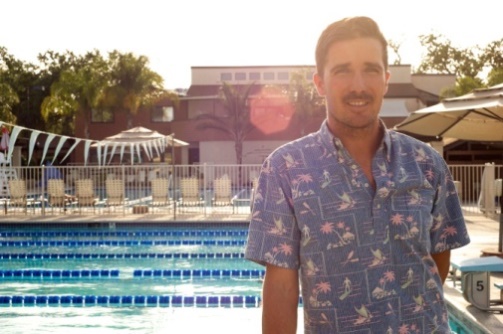 OVAC HIGH SCHOOL AQUATIC CONDITIONING
Swimmers 14-18 will enhance and maintain their water polo and swimming skills. Classes will fuse a conditioning swim workout with water polo technique. Coached by local water polo official and competitive swimmer, Mike Sullivan, classes will challenge the advanced swimmer while having fun and sharpening water polo skills.
Contact: Elin Cheverez echeverez@caclubs.com
Starting Wednesday June 4
Mondays and Wednesday 5:00-6:15
Cost/Monthly: Members: $70.00, Non Members: $95.00


REGISTER NOW FOR SWIM LESSONS ONLINE!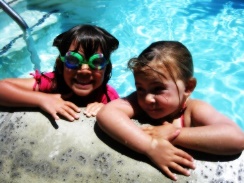 ovac.caclubs.com
Off- line registration available for members
Seven One Week Sessions Starting JUNE 17
Monday-Thurs 30 min lesson per day
Children 3-9
MEMBERS $53/session (use coupon code OVACMEMBER)
NON-Member $63/session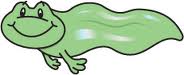 Tadpoles Level One-Introduction to Water Skills (ages 3-5) 10:00-10:30
Preschool age beginners start to gain basic aquatic skills and develop comfort in the water



Minnows Level Two-Fundamental Aquatic Skills (ages 4-8) 10:35-11:05
Swimmers gain more confidence with fundamental swimming skills



Manta Rays Level Three-Stroke Introduction (ages 5-9) 11:10-11:40
Swimmers focus on front crawl and deeper water



SEND WENKE TO WORLDS FUNDRAISER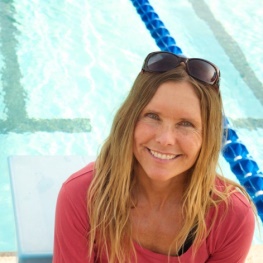 Announcing a special screening of local filmmaker Jim Becket's award-winning documentary SONS OF AFRICA. Hosted by Rick Goeden and the Ojai Masters Swim Team, proceeds from ticket sales will go towards sending Ojai's star swimmer, Wenke Seider, to the World Masters Championships in Montreal this summer. Wenke has won over 20 national championships over the past couple of years but has never attended a world championship, which are held only every two years. This is a rare opportunity for someone of Wenke's caliber to display her incredible talent and to proudly represent the Ojai community.

Please join us for this special event on Saturday, June 21, 11 AM at the Ojai Playhouse. Ticket price $20.00.
Tickets available online at becketfilms.com or at the Ojai Valley Athletic Club (see swim coaches Rick or Elin).


IMAGINATION DESINATION!
Explore the magic of books in the Kid's Club's Storybook Castle this summer!
Monday June 16 - Saturday August 23
Storybook Castle will be open during regular Kid's Club hours.
Bring your own book or choose a book from our bookshelf.
Climb into the storybook castle and discover the destinations of your imagination!

Also:
Make your own bookmark and track your summer reading and Join the Kid's Club book exchange.


PILATES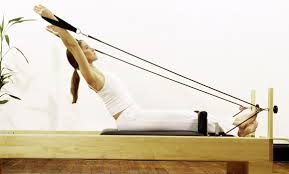 "In 10 sessions, you will feel the difference, in 20 sessions you will see the difference and in 30 sessions you will have a whole new body". -Joseph Pilates

Call today for your complimentary private session!

Pamela Vos 805-832-2020 pvos@caclubs.com
Victoria Ott 805-665-7406 vott@caclubs.com



ALL NEW
CORE FUSION CLASS WITH RITA ASHTON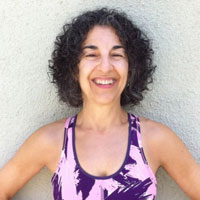 THURS at 6:00pm
FRI at 9:45am

FREE GROUP FITNESS CLASS FOR OVAC MEMBERS

Join Rita as she brings together the three most important components of a healthy body:
• CORE STRENGTH
• FLEXIBILITY
• STABILITY

Whether you are an athlete, seasoned exerciser, or beginner, this class will strengthen what is weak, and stretch what is tight! It bears repeating – BEGINNERS WELCOME!

With a combination of Yoga and Pilates inspired movement, very basic old-school body weight
exercises, and rocking music to keep it all moving ...this class will really liven up your fitness routine.

CLASSES START JUNE 5th in the Upstairs Studio,
formerly called the Spinning Room
PRIVATE WELLNESS COACHING
June Special! 3 Sessions $145 (members) $165 (non-members)

Wellness Coaches are great listeners and enjoy your stories. They foster self-acceptance and self-respect. They arouse, engage, energize, and challenge you to reach higher at the right moment. They have a bird dog's ability to sniff out your strengths, values, and desires. They take risks and ask courageous questions. They don't rescue you from emotional muck - sometimes you need to sit in it for a bit to energize your desire to change. They know that your life is at stake if you don't take care of yourself. And they know how to celebrate your successes. The process of wellness coaching progresses through several stages:

1. You provide background information through a well-being assessment so that you and your coach are well-informed on the key issues, including medical considerations.

2. During the first 60-90 minute coaching session, you identify your priorities and develop a personal wellness plan including a vision, three month goals and the first steps.

3. In subsequent 30-40 minute coaching sessions you and your coach review the progress toward your vision and goals, explore and resolve the most pressing issues, learn something new, and then agree on a set of goals for the following week. You will enjoy plenty of ah-ah insights along the way.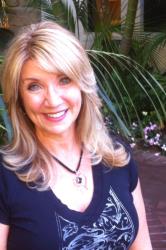 Contact Pamela Vos at 805-832-2020 or Pam@ForeverFitLiving.com for further information or to get started today!

Note: Sessions are conducted confidentially via telephone anywhere in the USA.

Pamela Vos has been a fitness instructor for 18 years. Her Certifications include:
NASM Certified Personal Trainer
Certified Pilates Instructor, Physical Mind Institute
Madd Dog Athletics SPIN Instructor
Wellcoaches Certified Wellness Coach
Published (award winning) Fitness Writer



JOYFUL YOGA with LYN KUSTAL– A Gentle Yoga Approach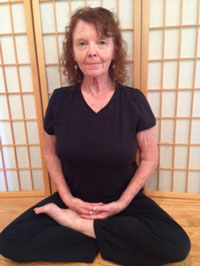 WEDNESDAYS @10:45am

Lyn Kustal's exploration of mind body practices has taken many pathways: Yoga, Qigong, Tai Chi, Meditation & Yoga Nidra. She taught Yoga at UC Santa Barbara for 15 years before moving to Ojai. For the past 9 years, Lyn has taught at The Oaks of Ojai and for several years here at OVAC. The focus of her teaching is to promote a feeling of well-being and to awaken in each person a sense of joy through movement. Her Yoga certification is from the White Lotus Foundation. Lyn also attended the Institute of Integral Qigong and Tai Chi, and is certified by the institute. She has produced a CD entitled Yoga Nidra, the practice of deep rest.

Lyn says…
"Yoga has been a great gift in my life. The practice offers a profound sense of balance, stability and well-being. For me, there's also been this element of mystery and of discovery. With Yoga you develop a harmony and wholeness within yourself that you can share…the wholeness of mind, body, breath and spirit.

The real challenge is to take your practice off the mat and into everyday life….to be mindful and present with whatever is going on in any moment…to learn to respond with equanimity from a centered and grounded place. It's not always easy, and that's why it's called "practice."

It's such a pleasure to teach at OVAC, to get to know so many wonderful people, members and staff, as well. I feel very lucky to be able to share my Yoga."


BEWARE CRUNCHES AND SIT-UPS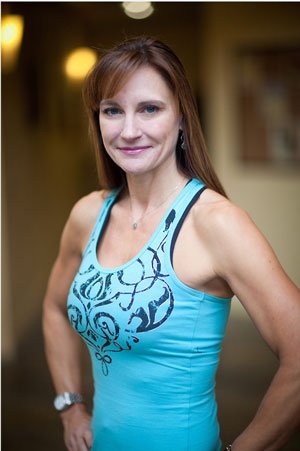 By Danielle Williams, Fitness Director

The dangers of crunches and the risk of injury to your lower back is not a new idea in the fitness world. Yet, every time I go to the gym I see people doing endless crunches and sit-ups with horrible form in an attempt to chase those elusive 6-pack abs.

Because the ab muscles are primarily stabilizers, they simply do not generate a lot of calorie burn. In fact, it would take over 20,000 crunches to burn off just 1 pound of fat. But more important than crunches and sit ups being a waste of time, they are also dangerous for your lower back.

Dr. Stuart McGill, a professor at the University of Waterloo and THE world renowned back expert, discovered that crunches and traditional sit-ups can place 3,300 Newtons (the equivalent of 748lbs) of compressive force on the spine when bent in flexion. These forces can squeeze the discs in your back to the point that it bulges. This presses on nerves, causing back pain and potentially leading to a herniated disc.

Instead, try a Body Saw. Get into an elbow plank position with sliders under your toes. Slide your shoulders back towards your feet maintaining your plank position. Slide forward to the start position to shoulders over elbows. Repeat. Here is a video demonstration BODY SAW.
TENNIS UPDATE
Things are wrapping up for the Spring tennis this year. Ladies Interclub was fun and competitive as usual. Our C team had a solid showing taking 3rd place in their division. Our B, A2 and A teams fought hard and had great wins throughout the season. I'm sure they look forward to kicking more butt next year! Our USTA Teams are also wrapping up their Spring Season. All teams are doing great with a couple looking to go to Sectionals! Good luck to everyone!

If you have not signed up the kids for our fun Summer Camps check out the poster in the lobby. It has all the dates and a place to sign up your kids for the week. It's a great way to get the crew going during the summer months. They get to play tennis and swim....what could be better!!

If you ever have questions regarding the Camps feel free to contact me at 746-5094.

See Ya on the Court!
Ryan
SUMMER TENNIS CAMPS


PEE WEE CAMPS
Ages 5-8 9:00-11:30am Cost $100
June 16-20, July 14-18, July 28-August 1 and August 18-22
FUTURES CAMP
Ages 8&up 9:00-12:00 Cost $135
June 23-27, July 21-25 and August 11-15
TOURNAMENT PLAYERS CAMP
Contact Ryan 9:00-12:00 Cost $135
July 7-11 and August 4-8
Sign ups available in the lobby.
JUNIOR TENNIS CLINICS
Pee Wee Tennis (Ages 4-7) | Tuesday 4:00-4:45 | Cost $10
Futures Tennis (Ages 8 & up) | Thursday 4:00-5:00 | Cost $14
Intermediate/Advanced | Wednesday 5:00-6:00 | Cost $14
Tournament Level | Monday 5:00-6:00 and Wednesday 4:00-5:00 | Cost $14
Friday Adult Clinic | Friday 10:00-11:00 | Cost $14


HOW SHOULD YOU TRAIN FOR FAT LOSS?
Try Our Dream Jeans Challenge at OVAC!
By Danielle Williams, Fitness Director

Summer is right around the corner. Are you ready to show off all your hard work? Or is your hard work still covered by a layer of fat? One thing is certain: leaner always looks better.

If you're hoping to look good this summer, chances are you'll need to lose some fat in the next few months. But there's a lot of confusion over how you should train when fat loss is the goal. But you do know that a proper nutrition plan and exercise are crucial. Exactly how to obtain long term weight loss is the reason for the success of our Dream Jeans 8-Week Challenge. Listen to what past participants had to say…

"I'm so grateful…the best thing I could've joined to get back in shape. Danielle made it so fun to come to the gym each week and push myself harder…She encouraged us, answered our questions about nutrition, and always made me want to work hard in the gym! The 8-weeks paid off – I lost almost 7 inches…my husband thinks I look awesome!"
-LH, mother of two

"Thanks Danielle. I have more energy than I've had in years and I actually have "biceps" now…It's changed my life."
-JM, 60+years old

"Dream Jeans did things to my body that I couldn't get from just running. Everything got tighter and I have abs for the first time. My arms and shoulders are toned and I feel much more comfortable and confident with my body."
-TH, mother of one

"Danielle got me started…to get in better shape. For this I thank you sincerely…I feel at least 10 years younger. The gym will always be a part of my lifestyle."
-LE, 70+ years old

"Danielle's class is amazing…I can truly say everyone can benefit…not only do you learn tons of new exercises, but also get Danielle to motivate you and keep your workout fun and interesting."
-RH, mother of one and one more on the way

I would love nothing more than to help you get back on track with your weight loss goals with OVAC's next round of THE DREAM JEANS CHALLENGE. You can do it and together we will make it happen.

HERE'S THE DATES
June 23rd-Aug 13th Mondays &Wednesdays 6:00-7:00am with Eric
June 24th-Aug 14th Tuesdays & Thursdays 9:45-10:45am with Danielle
HERE'S HOW IT WORKS
You will bring in a pair of jeans that you would like to fit into. You should be unable to button these jeans. We keep the jeans here at OVAC. In 8 weeks you WILL be wearing those jeans.
HERE'S WHAT IT INCLUDES
*2 group training sessions per week for 8 weeks led by a certified personal trainer.
*8 more solo workouts designed by a certified personal trainer (2 per week).
*Nutrition program and journal.
*Fitting into your dream jeans.
HERE IS THE COST (non-refundable) Reserve your spot with an email to dwilliams@caclubs.com.
$198.50 billed June + $198.50 billed July for members.
Gone on vacation during this time? No problem, we can pro-rate out the time you are away.
Questions or to sign up contact Danielle Williams at dwilliams@caclubs.com

THRIVE 8-WEEK BODY BREAKTHROUGH
With Certified Personal Trainer David Rogge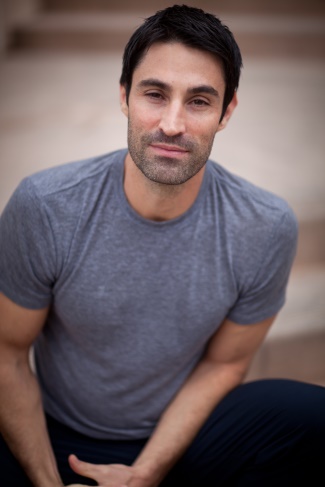 It's no shock to anyone that our bodies need exercise, but it just isn't happening for many of us. And why would you even want to workout? Yes, there is the nagging voice of the doctor in our head feeding us doomsday predictions about our health if we don't get our butts in gear. And we can see the ever-expanding waistline in the mirror. But, let's be honest, it is still hard to get motivated when we know that starting an exercise program is going to be excruciating. It is going to test our limits and we are already at the edge with the stresses of everyday life. It might hurt. Many of us already have joint pains or back pain that we are trying to deal with in our day to day life. And then there is the fear of leaving the gym with muscles so sore we can barely move for days on end. Deep down we all harbor fears of looking like an idiot because we can't keep up or we don't know how to do some exercise that looks like only Olympic gymnasts would survive.

I get it. I have felt all these same fears and used every excuse in the book to avoid the gym at some point in my life. I just didn't like working out and scoffed at people who went to the gym. But obviously that changed and helping others overcome their fears and the things that are holding them back is now my daily passion. I have committed to helping people just like you overcome your roadblocks with a unique approach that safely and effectively delivers results.

What results? The Thrive 8-Week Body Breakthrough was created as a weight loss and strength building program that relies on progressively adding layers of strength to your body. The prime focus will be on developing strength in the core and the most powerful muscle in your body - your glutes (yup, your butt). And I am going to spend a lot of time teaching you how to move correctly, expanding your flexibility and mobility that is so essential to making any type of change in your body. Once you have developed this base of strength and movement, you will be amazed at how quickly your body will change. You will feel empowered like you never thought possible and proud to look in the mirror each day. And you will do it without having to perform any joint jarring, high impact moves. These will be scientifically designed workouts, not breakdown sessions.

Yes, this is different from any other program offered here at OVAC. It is intended for those hoping to lose weight and build strength in a small group setting, but may find some of the other programs too much, too fast. My goal for you is to have you walk out of this 8-week session more toned, stronger, and confident, without any of the nagging aches and pains you have been struggling with for years. I actually want you to look forward to coming to the gym. And when you are done, you won't need me. You will be ready to continue on your fitness journey and hopefully inspire others to do the hardest thing in the world - just take the first step.

8 CONSECUTIVE FRIDAYS AT 4pm STARTING June 27th
Two payments: $99.25 BILLED JUNE and $99.25 billed in JULY
Email me at d.rogge@ yahoo.com to sign up.
Or you can call me 323-717-6018



IT'S TIME TO START TRAINING YOUR MUSCLES
By Danielle Williams, Fitness Director

Most people gravitate to a cardio-style workout when deciding to lose weight. You feel the endorphins kick in, you are burning more calories than before, and maybe you are even tracking your daily steps or calories. You find yourself chasing a calorie deficit as the main tool for losing weight. But all too soon the weight loss stops and the scale won't budge.

Unfortunately achieving the current recommended daily step count each day is only a good starting point – think of it as a baseline. By including muscle-strengthening exercises two or three days a week using both cardio and strength based workouts with some extra intensity, you will stimulate strength gains, improve fitness and increase calorie burn.

Embracing strength training is more than just the basic calories-in/calories-out equation. Strength training will also slow down the effects of aging. We lose 3-5% of our muscle mass per decade after the age of 30 and it is even more pronounced in women after menopause, especially those who do not do muscle-strengthening exercises. With muscle building comes increased bone density – definitely a good thing. And, muscle tissue in the body automatically causes your body to burn more calories.

Strength training doesn't have to involve a lot of complicated equipment. Simply using your body weight can increase strength – things like push ups, lunges or squats. Explore different options to see what feels right for you and also to find out what muscles might need more attention. Of course starting with a personal trainer either one-on-one, semi-private (2 people with one trainer using individualized programming), or Thrive small group personal training are great options for getting you on track. If hiring a trainer is beyond your budget, you can hire a "virtual trainer" for $27/month and you may cancel at any time. Each month you will be emailed 2 complete strength training programs. The emails will include a warm up and pictorial or video descriptions of each exercise.

And now OVAC is thrilled to offer another option…FREE PADLET PARTNER TRAINING.
Here are the details:
Visit padlet.com/ovac/partner where you will find a bulletin board of members looking for a workout partner here at OVAC. Use this board to find a workout buddy. Post your request on the electronic bulletin board so potential workout partners can get in touch with you. You and your training partner can then arrange to meet at OVAC for fun and fitness. THERE IS NO CHARGE TO USE PADLET.

Strength training is great for anyone with long-term weight and health goals. When motivation and progress start to stall, strength training gets people to the next level where results are more likely to be noticed.

Questions? Contact Danielle Williams at dwilliams@caclubs.com


DUES INCREASE EFFECTIVE JUNE 1ST
Whether you are a brand new member or have been with us since the beginning, I am grateful to each and every one of you for being a member of Ojai Valley Athletic Club.

Effective June 1, 2014, monthly dues will increase by 3%. Each year we evaluate the costs of running the club, while trying to keep member needs in mind. The 3% dues increase will be reflected on your next statement.
I would like to personally thank you for your continued membership at the club. Please contact me by email at nprather@caclubs.com or phone 646-7213 if you have any questions.

Nancy Prather, General Manager