SUMMER WEEKEND HOURS
BEGIN JUNE 17TH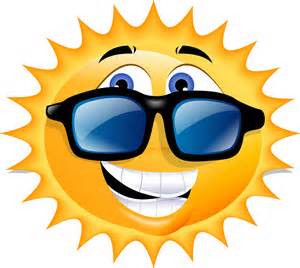 We will be open later on weekends during the summer months.
Have fun at the club!Fridays: 5:30 am – 9:30 pm
Saturdays: 7:00 am – 9:00 pm
Sundays: 8:00 am – 9:00 pmWe will return to our normal hours after the Labor Day Weekend.
WATER BASKETBALL
FRIDAYS AT 6:00 PMYou're invited to join our Friday 6:00 pm Water Basketball group. There is no fee to join the fun and everyone is invited.

JAY WILLIAMS MEMORIAL JUNE 8th
The friends and family of Jay Williams are having an informal gathering to remember Jay Williams on June 8th around 9:30 am. We will meet in the club Lounge and everyone is invited.
NEW OVAC GENERAL MANAGER, RYAN GASTON!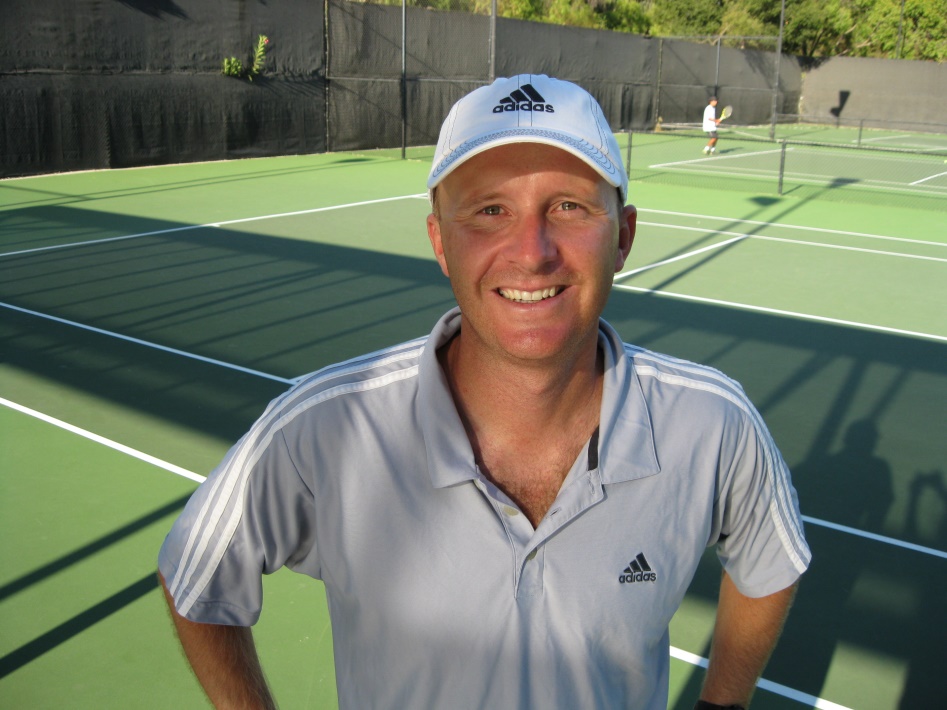 I'm very excited to be named new General Manager of the club effective June 1st! I have been Tennis Director of the club since 2000 and feel so fortunate to call this club and Ojai home. As most of you know, there is such an amazing feel and atmosphere here at OVAC and I can't wait to bring my energy and enthusiasm towards my new position.
I want to thank Nancy Prather for everything she has done for me and this club. She has been a great support for me and I have some very big shoes to fill for the future. I am also so thankful to have an amazing staff to work with to make OVAC an even more special place for all members. I look forward to adding more exciting events and programs for our members to enjoy.
Again, I can't tell you how happy I am to continue my career with OVAC and California Athletic Clubs. It has been a wish come true and look forward to meeting you in the future! Here's to new great things in the future!



OVAC SUMMER TENNIS PROGRAM 2016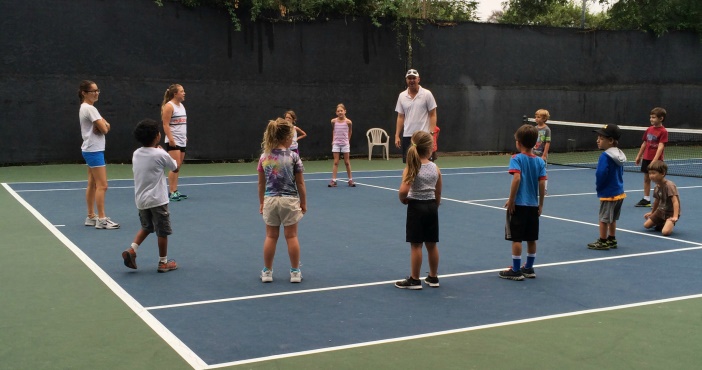 Come join us this summer for a great time on the tennis courts! With a 5:1 student to coach ratio, we promise your kids will get the most out of our programs. From intro to tennis all the way to tournament players, we have something for everyone!

Future Star Tennis Program (Ages 4-8)
Time: 9:00-11:30 Cost: $100
This program is a great intro for kids looking to get interested in the game. We will cover the basics while having fun playing different type of games geared towards their tennis future. Tennis from 9:00-11:00 then Instructional Water Activities 11:00-11:30
June 20-24 July 11-15 August 8-12

Intermediate/Advanced Tennis Program (Ages 9 & Up)
Time: 9:00-12:00 Cost: $125
This program covers many different levels. We divide the players according to their skill and ability. The program will push players with intense drills while also having fun with games and competition. Tennis from 9:00-11:30 then Instructional Water Activities 11:30-12:00
June 27-July 1 July 18-22 August 1-5 August 15-19

Ladies Tennis Camp
Time: 9:00-11:00 Cost: $80
This is a great clinic for ladies wanting to take their game to the next level. Each day we focus on different aspects of the game. The camp will be designed for Intermediate/Advanced players.
July 25-28 
ROCK YOUR DREAM JEANS
8-WEEK FAT LOSS TRANSFORMATION
TUESDAY &THURSDAYS 9:45-10:45AM WITH DANIELLE
MONDAY & WEDNESDAYS 5-6PM WITH SARAH

JUNE 21 – AUGUST 11, 2016
NON MEMBERS WELCOME!

HERE'S HOW IT WORKS You will bring in a pair of jeans that you would like to fit into but can't button. In just 8 weeks you WILL be wearing those jeans.
HERE'S WHAT IT INCLUDES
*2 group training sessions per week for 8 weeks led by a personal trainer using proven effective metabolic workouts
*8 more all new solo workouts designed to maximize your fat loss (2 per week).
*Nutrition program and journal.
*Personal motivation and educational group emails delivered several times a week.
*Q & A emails with weight loss expert & Rock Your Dream Jeans leader Danielle Williams
*HOW IS THIS PROGRAM DIFFERENT? This is a REINVENT your body program. You will learn the importance of strength training and metabolic training in the quest to lose fat. You will experience breakthrough moments and the feelings of empowerment that come along with such breakthroughs.
COST (non-refundable) Reserve your spot by emailing dwilliams@caclubs.com, calling 818-219-4835, or leave your name and email address with the Front Desk to pass along to Rock Your Dream Jeans leader Danielle Williams.
Two payments of $198.50 for members (billed once in July and again in August)
$476 pre-pay for non-members with full gym access for all 8 weeks
OTHER SESSIONS OFFERED IN 2016:
Aug 15-Oct 9, 2016
Oct 10-Dec 4, 2016
* ALL NEW & IMPROVED* ALL NEW & IMPROVED* ALL NEW & IMPROVED*
PILATES, "JUST DO IT"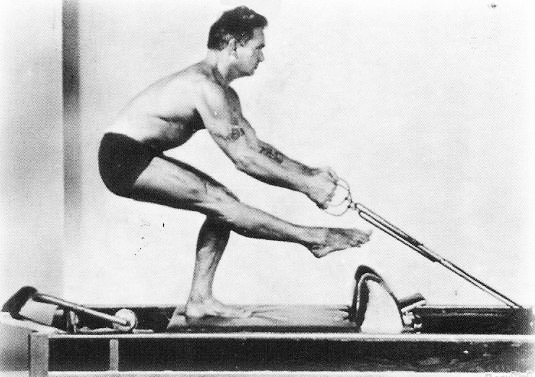 By Julie Fox, Pilates Instructor
Not too long ago my husband and I were watching Kobe Bryant play his last basketball game. It was quite something to watch a 37 year old athlete playing the game as a 20 year old might. He scored 60 points, the most points scored by a player in that season. I had mixed feelings watching Kobe over the years. I admired his skill and determination, but I remember seeing that look in his eyes often that reminded me of a lion about to pounce on a sweet little deer. Is it a competitive drive and mental toughness? A "killer instinct" is what I would call it. This is what I believe led many people to dislike him. Actually, many people hated him. Watching that last game of Kobe's I wondered what could he possibly do next in life where he would be able to unleash that same kind of killer instinct. Politics, maybe? During that game a commercial came on with Kobe in it. It showed Kobe scoring and then out in the audience came shouts of, "you suck". Music came on with players from opposing teams singing lyrics of hating Kobe. Kobe played the conductor. He had a calm demeanor, smiling as he conducted these people lashing out at him. He appeared to just let it roll off his shoulders (shaking it off). It ends with him walking peacefully into his locker room and then the phrase, "Just do it" appeared on the screen. This really struck me, even though I had seen that phrase many times over the years. The thought that someone so hated by many would not let that bother him was amazing to me. I hated Kobe's killer instinct, but I admire him not allowing people's perception of him to bring him down. He was relentless about proving himself and pushed himself physically to his personal best. By Kobe's commitment to his physical regime, he extended his quality playing time by many years. I don't believe you have to have that killer instinct to strive for your personal best. Just do it! Do the best you can. Whatever movement you do, whether it is playing a sport, dancing, exercising in the gym, Pilates, or just taking a walk. Just do it and commit to it. You too can extend the playing time of your life by just committing to a physical regime. And, you will feel better for it.
Joseph Pilates, "Just doing it"


OVAC MOVIE NIGHT!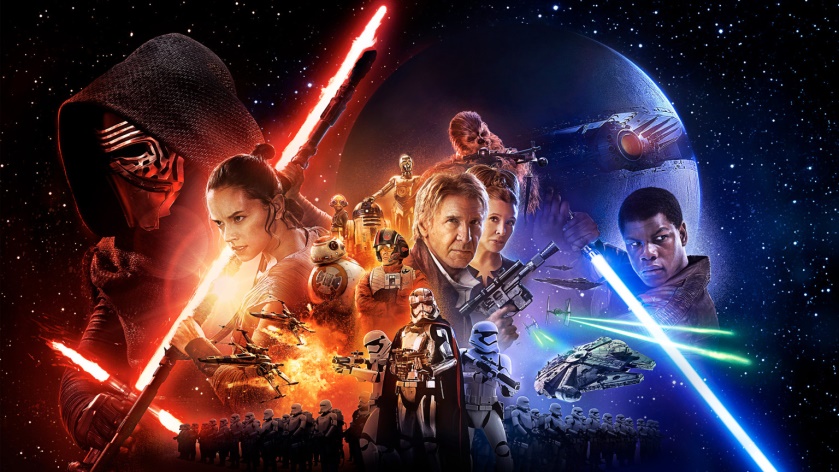 Friday, June 10th

Featuring,
STAR WARS: THE FORCE AWAKENS
Movie starts at 7:30pm

FREE FOR MEMBERS!
FREE POPCORN!

 
TENNIS NEWS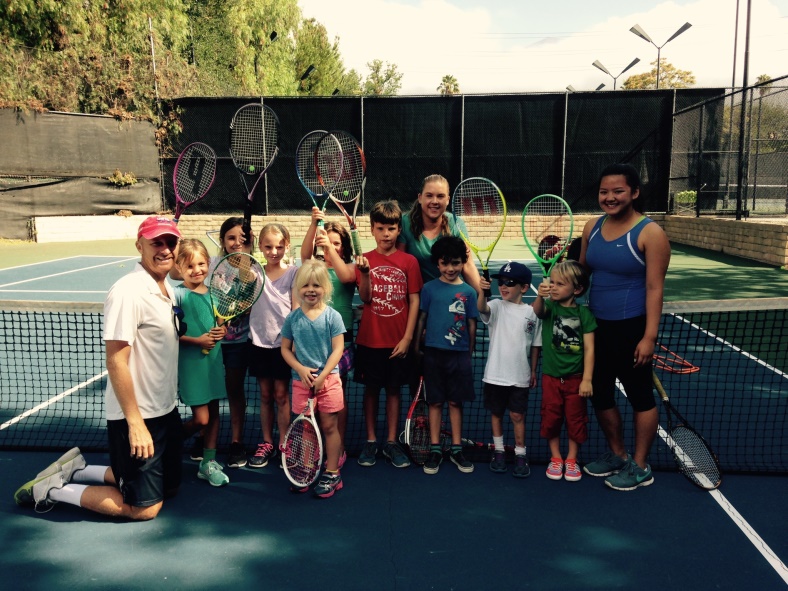 I have to say, this is one tough newsletter to write! As most of you know, effective June 1st I will no longer be your friendly Tennis Director at OVAC, but I will be the new General Manager! I am very excited about the new opportunity but also feel quite sad to be leaving something I have loved dearly for so many years. Through the years of being the Tennis Director I have formed so many amazing and close relationships with all my students and tennis members. It will be very different not hitting the courts everyday and getting to work with so many great people. It is something I will truly miss! There are too many people to thank during my time as Director, but I do want to thank Jim Kasser for being my right hand man throughout the journey. Your support for me and the tennis program is something that is not lost on me.
As we move forward, we are in the process of hiring a new Director. I am very excited about the candidates and know that whoever gets the position will do an amazing job and will take the program to the next level! Look for some exciting new events in the summer along with favorites like Tennis Cardio and evening Men's Clinics!
Again, thank everyone for making my job the last 16 years amazing! I look forward to still being an important part of your OVAC experience!

See Ya on the Courts!

Ryan


SUMMER TENNIS CARDIO!!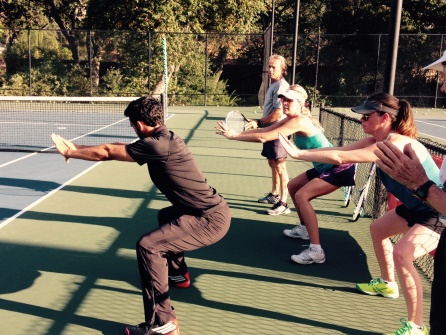 WEDNESDAY 6:00-7:00PM
STARTS JUNE 8TH!!
It is that time again for some fun and sweat on the courts! Please drop by any Wednesday @ 6:00 with Katya Welborn and personal trainer Sarah Sidote as they kick your butt with fun drills and exercise! This class is FREE for all tennis members! If you are not a tennis member there is a nominal fee of $10.00. It is a drop in clinic so feel free to attend whenever you like!


MEN'S EVENING CLINIC

MONDAY 5:00-6:00PM
STARTS JUNE 6TH!!
Join Jim Kasser for some great doubles drills this summer. It's a great way to get another day of tennis in while learning new tactics for your USTA league matches!! This is a drop in clinic for Intermediate/Advanced players. Cost is $12 per tennis member & $14 for non members.
HOW ABOUT AN INTENSE BUT STILL JOINT-FRIENDLY WORKOUT?
By Danielle Williams, Fitness Director

Many of us are dealing with joint pain or injuries. So how can we achieve the results we desire with our training with this limitation? Instead of giving up on the intensity of your workouts, instead try joint-friendly alternatives to basic movements. Look to be challenged and pushed without having to reach for the bottle of ibuprofen daily.

One way to tackle this problem is to use workout "countdowns". Typically the phrase "countdown" will refer to a finisher where you countdown reps (reps=the number of times you perform the exercise) from 10 to 1 of two exercises in alternating fashion. But I challenge you to give this new joint-friendly approach to countdowns a try next time you are in the gym. Pick a number of reps to start with, perform that number of reps, hold the movement at the top or bottom for a few seconds and then drop to the next number for reps. Here is an example using a KB Gobble Squat: 6 Reps with a pause for 3 secs at bottom; 5 Reps with a pause for 3 secs at bottom; 4 Reps with a pause for 3 secs at bottom; 3 Reps with a pause for 3 secs at bottom; 2 Reps with a pause for 3 secs at bottom; 1 Reps with a pause for 3 secs at bottom. That's 21 total reps and 18s of isometric holds for the set. And doing this with a 45lb kettlebell was some serious work! Added bonus— no joint pain! This could be done as a finisher to your existing working or maybe done three times (that is, three sets) as just one way to structure an exercise in your workout.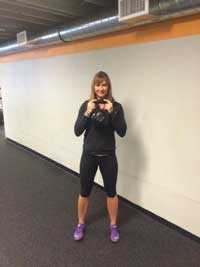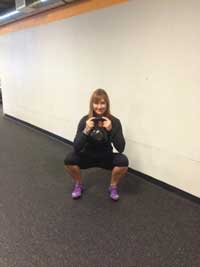 When selecting exercises for a workout countdown, choose self-limiting movements if you are new to this approach. Self-limiting exercises are "adjust or fail" exercises. They require balance, core stability and mental focus, and give you immediate feedback if you listen to your body. If you are doing them right, you know quickly, because your body tells you in the form of fatigue or discomfort. Examples of self-limiting exercises would be Single Leg Deadlifts, Pull-Ups, Bottoms Up Kettlebell Carries, Goblet Squats or Goblet Lunges.

Adjust your isometric holds (the paused portion of the exercise) as needed. You can countdown with the isometric holds also if you really want to push yourself (i.e., 5 reps, 5 sec hold, 4 reps, 4 sec hold, etc.). You can also try workout countdown combinations in place of the isometric hold to group different exercises together for an even greater effect. For example take two movements like a Squat and an Overhead Shoulder Press combined for a countdown: 5 Dumbbell Front Squats, 1 Overhead Shoulder Press, 4 Dumbbell Front Squats, 1 Overhead Shoulder Press, 3 Dumbbell Front Squats, 1 Overhead Shoulder Press, 2 Dumbbell Front Squats, 1 Overhead Shoulder Press, 1 Dumbbell Front Squat, 1 Overhead Shoulder Press. The neat part about this pairing is that you never have to set the weights down and you can use heavier weights for the press than you normally would because the volume is lower.

Workout countdowns are a great addition to a training program to get results without beating your joints to a pulp. And, there are an endless number of variations and combos that you can create to ramp up the intensity of your workout and keep it exciting.
Source: Workout Countdowns: Intense AND Joint Friendly by Ryan Ketchum


CHILDREN'S BALLET/CREATIVE MOVEMENT
WITH MISS STEPHANIE AT OVAC!
Ballet Creative Movement ages 3-4yrs
Wednesdays from 1:30-2:15pm at OVAC
June 29-August 3In this class your child will learn basic ballet terminology and movements and enjoy themselves through creative movement and dance play. This is a great starter class for the new ballerina or a great class for those who have taken Miss Stephanie's class before. Class will conclude on August 3 with a dance performance for friends and family. Six week series: $60 for members/$72 for non-members. Non-refundable.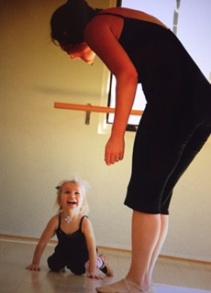 Pre-Ballet/Ballet I ages 5-7yrs
Wednesdays from 2:30-3:30pm OVAC
June 29-August 3In this class your child will be learning and growing their ballet terminology and focusing on correct movements and postures associated with Classical Ballet. We will build our dance foundation and experiment with our own creative expression as we experience dance class in a fun and loving setting. This is a great class for beginners! Class will conclude on August 3 with a dance performance for friends and family. Six week series: $65 for members/78 for non-members. Non-refundable.Photos courtesy of Whitney Hartmann PhotographyPlease contact Stephanie Hull with any questions or to sign up 805-630-4444 DANCE INFO
INTRODUCING CERTIFIED PERSONAL TRAINER HANNAH HASKINS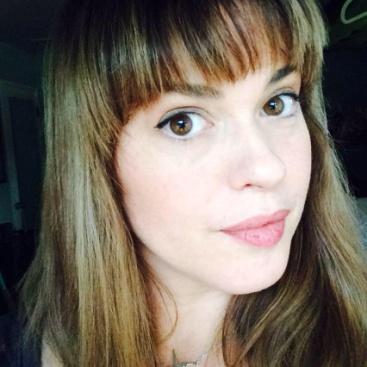 Hannah is a certified personal trainer with the Aerobics and Fitness Association of America and is sharing her expertise with OVAC's members. With an athletics' driven background that includes intercollegiate sports, Hannah has been active from a young age. Her training has included conditioning for soccer, basketball, baseball, track and water polo. She enjoys strength training and running with a focus on free weights. In her free time, Hannah enjoys gardening and hiking here in Ojai, and volunteers with Ventura City Corps leading youth on community service projects. On what made her want to become a personal trainer, Hannah says" "Every time I see someone working out I'm inspired because I know that they made a choice that day to put their health and well-being first and I want to support that."
YOGA THERAPY-RELIEVING LOWER BACK TENSION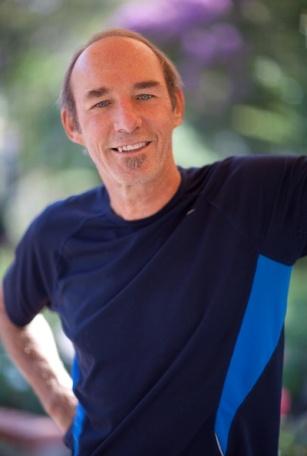 By Robert Evans
I can't even begin to count the number of times someone has asked me what to do for lower back pain, so I thought I'd just post a short article and hope it helps some of you who suffer with this.
Do you ever notice a lingering ache deep in your low back after prolonged sitting or standing? Could be weak back muscles, poor posture or that the muscles between your ribs and hips called the quadratus lumborum(QLs for short) are working overtime to stabilize your spine and pelvis leaving your lower back tight and sore. Also these deep muscles are near your colon and kidneys, which means they can adversely affect your digestive health as well as your energy levels. Releasing tension from your QLs will lengthen the sides of your lower back and help it and the hips to relax.
So without going into all the anatomy of the QLs I'll share one of my favorite sequences for low back. Start on your hands and knees. Press into your hands keeping the arms straight and hunch your back into "cat pose". Slowly bring the back to neutral or "table" then lift your tailbone and drop your belly "cow pose". Next shift back slowly until you are sitting on your heels with the arms stretching out forwards in "child's pose". Hold this pose for several deep breaths and repeat this series 3-5 times. To finish; from "cow pose" simply straighten the arms and legs and come into "downward facing dog pose" and hold for a few breaths. Then bending the knees walk the hands and feet together. From this forward fold position, soften the knees and slowly roll up to standing.
I hope this helps and welcome the opportunity to answer any questions at 805-798-2810. For a more in-depth assessment of your back pain and my yoga therapy treatment options, please call to schedule an appointment with me.
Namaste, Robert Evans
WHAT'S NEW IN THE GROUP FITNESS DEPARTMENT
Power Yoga w/Ellen Bain is now available two days! In addition to Ellen's Sunday 9:30am intermediate level Power Yoga class, she will be offering a Wednesday 7:00am advanced level Power Yoga class.
Welcome Sarah Sidote-Ortiz as our newest Fit Kids instructor! Sarah will be teaching the Tuesday 3:30pm class and long-time instructor Tami Holland will now be teaching the Thursday 3:30pm class. Ages 3-8 years approximately.
Welcome Isha Ferraz Wednesdays at 9:30am World Dance Jam! Intermediate level.
Barre Above comes to OVAC Thursday's at 7pm! Sarah Houseman will be teaching this intermediate level fusion of pilates, yoga, aerobics and elements of the strengthening exercises that dancers perform.
Welcome Hayley Crosby to Tuesday 7pm Spinning! Hayley will blend traditional Spin with the latest dance party style moves using free weights to a sweaty good time.
Welcome Cross Spin Wednesday's at 6pm and Friday's at 8:30am with Deb Kirkland. Powerful music will motivate you as you use your arms and abs to add to the challenge without ever leaving your bike


SUMMER GROUP SWIM LESSONS
Parent and Child-(ages 1-3)
Water introduction. Learning water safety and awareness through games, songs and water play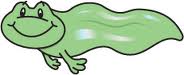 Tadpoles-Beginners (ages 3-5)
Preschool age beginners start to gain basic aquatic skills and develop comfort in the water

Minnows-Advanced (ages 4-8)
Swimmers gain more confidence with fundamental swimming skills
Swim lessons begin June 7th and will end August 25th
Tuesdays, Wednesdays and Thursdays 9:30 am-1:45pmTuesdays:
Mommy & Me 9:30-10:00
Beginners: 10:15 - 10:45; 11:00 – 11:30
Advanced: 11:45 - 12:15; 12:30-1:00, 1:15-1:45
Wednesdays:
Beginners: 9:30 - 10:00; 10:15 - 10:45; 11:00 – 11:30
Advanced: 12:15 - 12:45; 1-1:30, 1:45-2:15
Thursdays:
Mommy & Me 9:30-10:00
Beginners: 10:15 - 10:45; 11:00 – 11:30
Advanced: 11:45 - 12:15; 12:30-1:00, 1:15-1:45
WAYS TO REGISTER:
By email:
• Contact
ttlenehan@gmail.com
to register and request lesson dates
In Lobby Sign-up sheet:
• A sign-up sheet will be posted in the club lobby for you to register at your convenience, Tara will contact you to reserve your classes
Members $60/4 30 min lesson (4 swimmer max/3 minimum per class)

Non Member add $15
*Receive 20% off of your child's group lesson when you refer a friend & we offer $5 sibling discount
*no lessons July 29 & 30
Lessons are purchased in a package of 4. You may decide to use and schedule your 4 lessons at your convenience; however we suggest trying to schedule lessons concurrently so that your child benefits from repetition. You can decide to purchase multiple packages of 4 lessons and schedule them throughout to guarantee a spot throughout the summer. Lessons will only be reserved after payment is made. Allow 24 hrs. for cancellations. No shows will be charged.
Only ONE makeup class is allowed per 4 lessons purchased.
Email:Tara Lenehan to reserve your lesson times:
ttlenehan@gmail.com
.