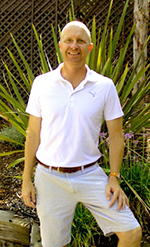 We are just around the corner from Summer fun! I know the kids are counting the days and we are very excited about the upcoming Summer events here at OVAC. We have tennis/swim camps and clinics throughout the entire coming months. We will also have pop up Happy Hour Fridays around the pool with drink specials and great food, music and snacks. We will also have bands and a fun wine/painting event last in the Summer. We had another great wine event with member Bob Huey from Point de Chene last month. He always brings great wines to try and I encourage everyone to check out his wine store downtown. I hope everyone has a great June and after a "Grey May" I am excited to see some sunshine!!
See Ya at the Club!
Ryan
BENEFITS OF PILATES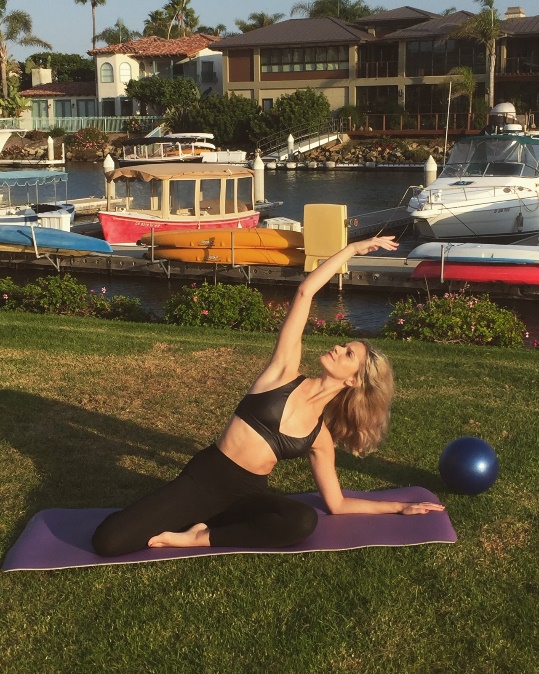 By Georgia Cotsis, OVAC Pilates Director

I have been teaching Pilates at the OVAC for a year now. I am now the Pilates Director at the club. This has been such a wonderful experience for me. Before I started teaching here, I had studied and practiced Pilates for three years. As an instructor, I learn more about this form of exercise each day. In my experience, this training has helped me with dance technique, cardio building, and weight training. As I have worked with my clients, they have shared wonderful feedback with me on how Pilates has helped them even with their everyday activity. When it comes to moving furniture, getting up and off the ground, going up the stairs…it has become easier on their joints and they feel they are using their muscles correctly and efficiently. It makes me proud to know that Pilates can assist people in what they love to do. No matter what age, whether you have never tried it before, or whether you participate in it every day, it is something to consider for your fitness lifestyle for many years and more. Please sign up for a Free Pilates Session and enjoy!!
AQUATICS
OVAC WELCOMES MORGAN HURLEY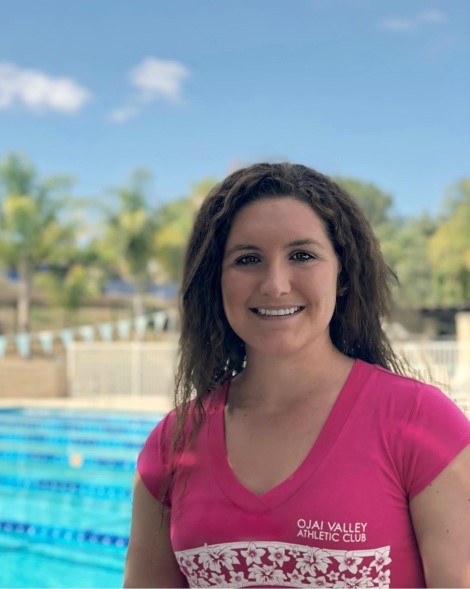 We are exciting to welcome Morgan Hurley to our Aquatic Department! Morgan has just graduated from Pacific University and will be with us during the summer to offer swim lessons before she is off to graduate school. Morgan is a current Ojai Masters swimmer and has many years' experience giving swim lessons to all levels. She loves teaching kids, swimming and working out.
Email or text Morgan to set up private lessons or join her scheduled group swim lessons!
Email:
mhurley@caclubs.com
Text: 209-704-7771
SUMMER SWIM TEAM
June 18-August 4
• Novice T/Th 3:45-4:30 $ 105
• Junior 1 MWF 4:30-5:30 $135
Ages 8-13
NO practice July 2-6
*must be able to swim 25 yds unassisted
Contact:
echeverez@caclubs.com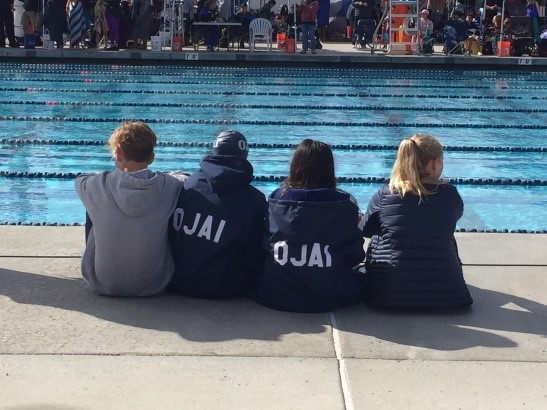 2018 SWIM LESSONS!
We have added more evening classes and a new instructor!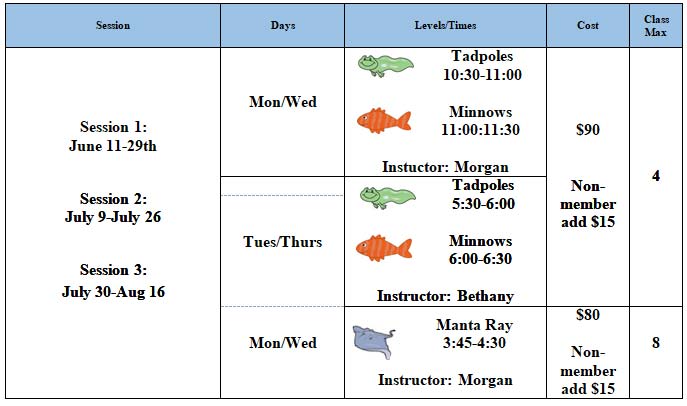 Tadpoles Level 1- Water Skills and Safety (ages 3-5)
Preschool age beginners start breath holding and blowing bubbles while gaining arm stroke and kicking. Emphasizes water safety while having fun and gaining confidence
Minnows Level 2-Fundamental Aquatic Skills (ages 4-6)
Focus on front and back glide, breathing, freestyle, backstroke. Swimmers gain endurance and stroke skills

Manta- Level 3- Stroke Introduction (ages 5-9)*
Swimmers learn improved stroke mechanics and efficiency swimming longer distances, diving and swimming in deep water pre-swim team readiness*must be able to swim 15 yards unassisted and submerge head
Register
ONLINE
at ovac.caclubs.com
JUNIOR ADVANCED COMPETE IN CAMARILLO
Ojai Heat Waves Swim Team Junior Advanced swimmers brought the heat to Camarillo on May 19th. OVAC's young athletes performed incredibly well with many swimmers achieving first place and coming VERY close or making Junior Olympic times. Their hard work is paying off!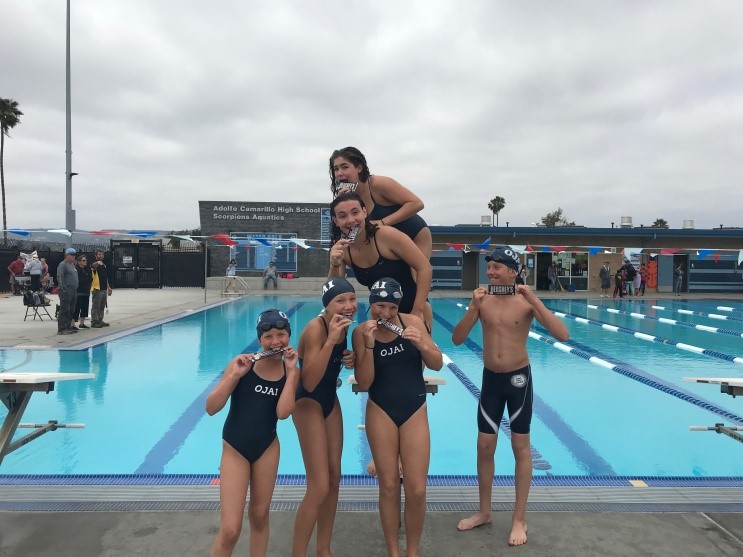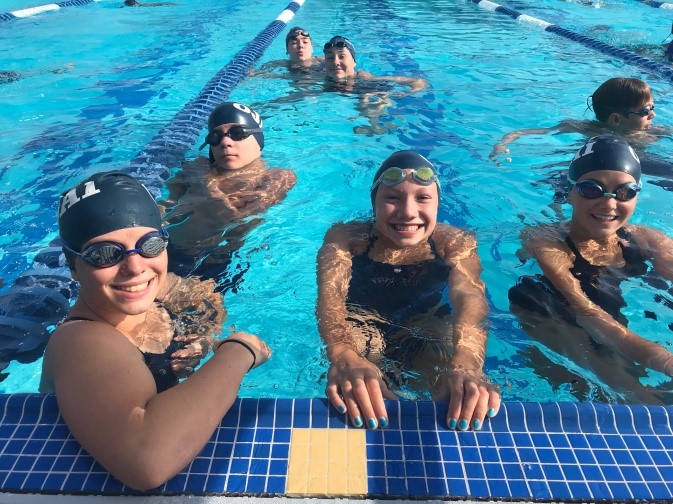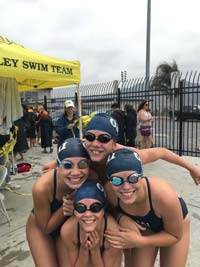 HEAT WAVES ACHIEVED TIME STANDARDS AT THE PVST SHORT COURSE SWIM MEET
"It is exciting to see our swimmers achieve new best times and time standards. Every swimmer on this team matters and as coaches we support them wholeheartedly in their endeavor to achieve their individual goals"
-Head Coach Wenke Seider

RED TIMES
Melina Seider 100 free
Isabella Coleman 100 free, 50 breast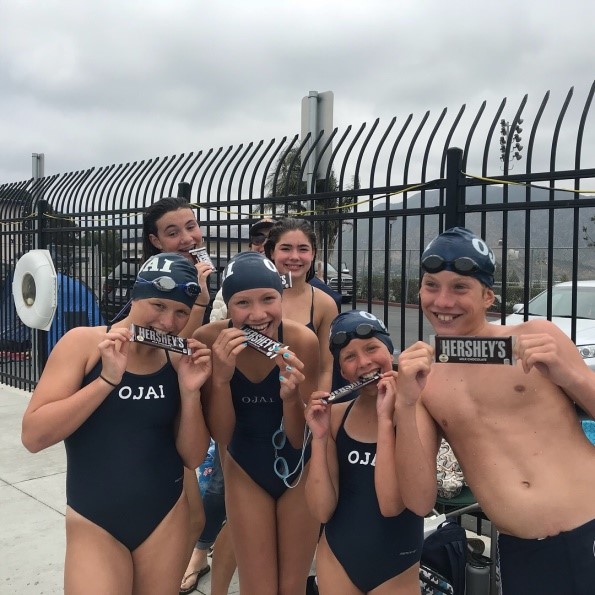 Amelie Pinkernell 50 breast
Grace Golbre 100 back
Paolo Delnagro 25 free, 25 breast, 25 fly, 100 IM
Flynn Van Auker 50 free, 100 breast
Gianno Delnagro 200 IM
Lorenzo Delnagro 200 free

BLUE TIMES
Amelie Pinkernell 50 free (1.2 off JOs), 100 free, 50 back, 50 fly (2.3 off JOs)
Paolo Delnagro 25 back
Flynn Van Auker 100 back (3.6 off JOs)
Gianno Delnagro 100 back (3.9 off JOs), 100 breast
JO TIMESQuin Seider 50 free, 100 free, 50 back
FITNESS
IT'S TIME TO DO SOMETHING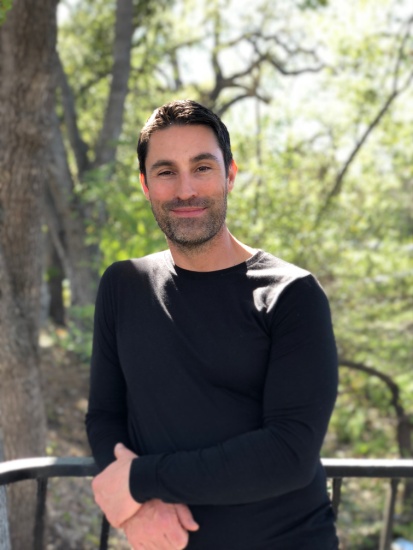 By Certified Personal Trainer David Rogge

There is nothing more discouraging in the gym then dealing with pain and dysfunction.

We have all experienced it at some point. It seems to come from nowhere like a thief in the night to steal our most precious asset: freedom.

Whether it is a minor loss or major we are reminded with every move that it is there: bending down to get something, reaching overhead, playing with your child, working out, etc. In short, that pain and dysfunction becomes an impediment to all we endeavor to do physically.

So how do we get back what is rightfully ours? It can be encapsulated in these few words: "first move well, then move often!" What does moving well entail you might ask? It boils down to three principles: screening, quality of movement, and sustainability of training.

Screening is a simple way to asses and evaluate movement competency to obtain a baseline. We must know where we are in order to get where we want to go. In other words, we look at fundamental movement patterns to see if there are underlining issues that could potentially lead to injury and derail training. Much in the same way a doctor makes a diagnosis to then prescribe the right treatment, we as trainers need to prescribe the right exercises and create the best overall training program to serve the client.

The screening process is extremely important for a number of reasons:
First, do no harm. At the very least the screening process tells what movements to avoid to greatly decrease the possibility of injury.
It gives the trainer valuable information to personalize exercise programs to keep the client well while getting them to their goal.
By obtaining a baseline, it gives the trainer the ability to measure progress.
It gives the trainer the information to create a corrective exercise strategy for faulty or painful movement patterns.
It identifies the client's weakest link. The weakest link is often the linchpin to better function and the reduction of pain.
Quality of movement is the most important principle in training. It requires precision, technique and attention to detail. It is those three virtues that we must bring to every exercise and every repetition if we want to get to our goal pain-free. It boils down to the idea of performance-based versus outcome-based training. You'll notice people will usually talk about how much they lifted, how many reps they did or how many calories they burned: that is outcome based training. However, you will never hear someone say how WELL they did those activities. Doing exercises with precision, good technique and attention to detail is the epitome of a performance-based training. By adhering to those principles, you will get the outcome you desire of pain free movement. Ironically, it does not work the other way around. Don't get me wrong, I want people to lift heavy, do lots of reps and burn calories. But I also want each rep to be as near to perfect as possible. More isn't better; better is better!

Now we have created a road map as it were. We have identified weak links, we have worked on good technique, we have created a corrective strategy for faulty movement patterns, and we have put it together in a comprehensive strength training program that will get you to your goal while greatly minimizing the risk of injury. It is this process that gives us sustainability. Without a sustainable way of training it will inevitably lead to the body breaking down.

Pain and dysfunction are not normal. They are unfortunately common, but not normal. There is no reason to be resigned to pain, regardless of your age or circumstances. There are ways to combat it, to take your freedom back.

Based on these philosophies, I have put together a comprehensive program using the principles of DNS (Dynamic Neuromuscular Stabilization), NKT (Neurokinetic Therapy), and FMS (Function Movement Screen), which are then applied to fundamental movement patterns and designed to get you moving pain free. Benefits of my programming include improved posture, improved flexibility , increased strength , stress reduction and increased muscle tone.

I would like you experience pain free movement and would like to invite you to try a free one-on-one session for an in-depth screening. And, for a limited time, I will be offering and additional free session in my Friday 9:45am Rehab Small Group Personal Training group. These special offerings are limited to new clients only and will only be available until the end of June based upon availability.

Please contact me at 323-717-6018 to set up your free screening or with any questions. Looking forward to working with you to relieve pain, restore function and renew hope!



NEW GROUP FITNESS CLASS OFFERINGS
Ebb and Flow Yoga with Kellen Brugman, Wednesdays at 3pm
Flow through life with greater strength, ease, and joy. Improve performance and inspire create possibility.

Spinning with Hayley, Saturdays at 9:30am.



IT'S GOOD TO HAVE OPTIONS
By Fitness Director Danielle Wommack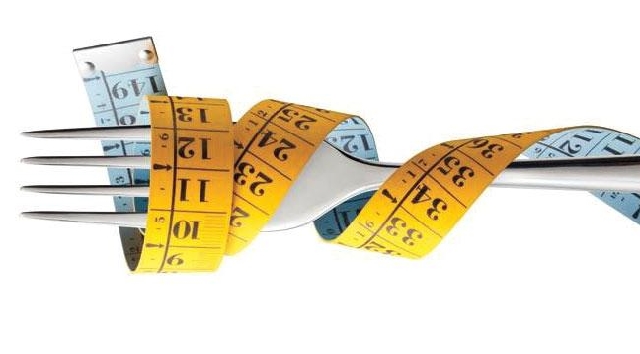 YOU ARE STRONG YOU ARE WORTH IT YOU DESERVE TO LOVE YOUR BODY YOU CAN DO THIS
I want nothing more than for you to feel good, both inside and out. I want you to feel empowered that you CAN lose weight, you CAN feel energized again, you are NOT at the mercy of your hormones and you CAN eliminate gut issues. And you can do it simply in a way that is sustainable. OVAC's ROCK YOUR DREAM JEANS and all new ROCK YOUR DIET programs are your simple keys to success.
The ROCK YOUR DREAM JEANS 8-WEEK TRANSFORMATION puts you face to face with a personal trainer twice a week to help you achieve a fitness level you never thought possible. In addition, you receive a complete nutrition plan intended to support your metabolism and lead to long last fat loss that is easily sustainable. Your workouts with a trainer are done in a relaxed small group setting where you can sweat, have fun and shed body fat.
The ROCK YOUR DIET 21 DAY MAKEOVER is a nutrition only plan that takes out all the guess work of eating for health, healing and weight loss. It is designed to create optimal hormone balance in your body through diet to heal your gut. The eating plan provides relief from a hidden epidemic of pain, suffering and unnecessary weight gain caused by the foods you eat. Participants can also join the private Rock Your Diet Facebook group for further support and guidance.

ROCK YOUR DREAM JEANS 8-WEEK TRANSFORMATION
June 26 –August 11
Tu & Th 9:45-10:45am
Tu & Th 6:45-7:45am
Tu & Th 5:00-6:00pm
Tu 6:00-7:00pm & Sa 9:00-10:00am
Here's How It Works
Bring in jeans you can get on but can't button. You WILL be wearing those jeans at the end.
Here's What It Includes
2 personal trainer led group workouts
8 solo strength training workouts
Nutrition program and journal
Motivation & educational email several times a week
Q & A emails with me
How Is This Program Different?
It will REINVENT your body. You will learn the value of strength training and metabolic training as key weight loss tools. You will experience breakthrough moments and feelings of empowerment that come along with such breakthroughs.
Cost (Non-refundable)
Two payments of $198.50 for members (billed in July & August) or one pre-payment of $476 for non-members. Email me at dwommack@caclubs.com to enroll.
ROCK YOUR DIET 21 DAY MAKEOVER
Next round starts June 4 (enrollment ends May 31)
What to Expect
• 21 days of easy meal planning including breakfast recipes, lunch guidelines, dinner recipes and shopping lists (vegetarian and vegan options too)
• Goal setting and inspiration guides, a system to track changes to your body and self awareness worksheets
• Access to a private Facebook group
• Easy to follow manual delivered via email for this self guided makeover
• 7-20 pounds of weight loss
• Reclaim your energy and overcome fatigue
• Never have to go hungry or count calories again
• Reset your hormones
• Eat healthy meals the entire family will enjoy
• Reclaim your overall health
Cost (Non-refundable)
$99 for members. Non-members welcome. Email me at dwommack@caclubs.com to enroll.
PORTION SIZE CHEATSHEET
How much is a serving of protein, vegetables/fruits, other carbohydrates, and fat? Your hand can be used to quickly eyeball the appropriate portion size.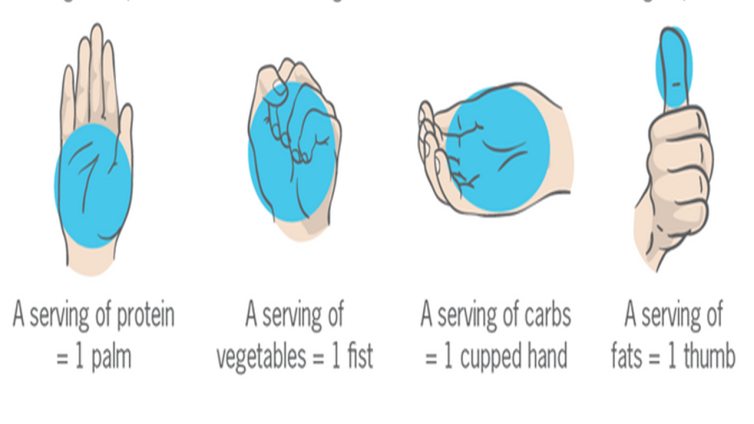 PROTEIN:
Women 1 palm
Men 2 palms
VEGETABLES/FRUITS:
Women 1 fist
Men 2 fists
OTHER CARBOHYDRATES
Women 1 cupped hand
Men 2 cupped hands
FAT
Women 1 thumb
Men 2 thumbs

You may need to adjust your portions up or down according to:
• How frequently you eat
• Your size/caloric needs
• How active you are
• Your results if you are trying to lose or gain weight
• Appetite and satiety

Source: Precision Nutrition


SUMMER POP UP HAPPY HOURS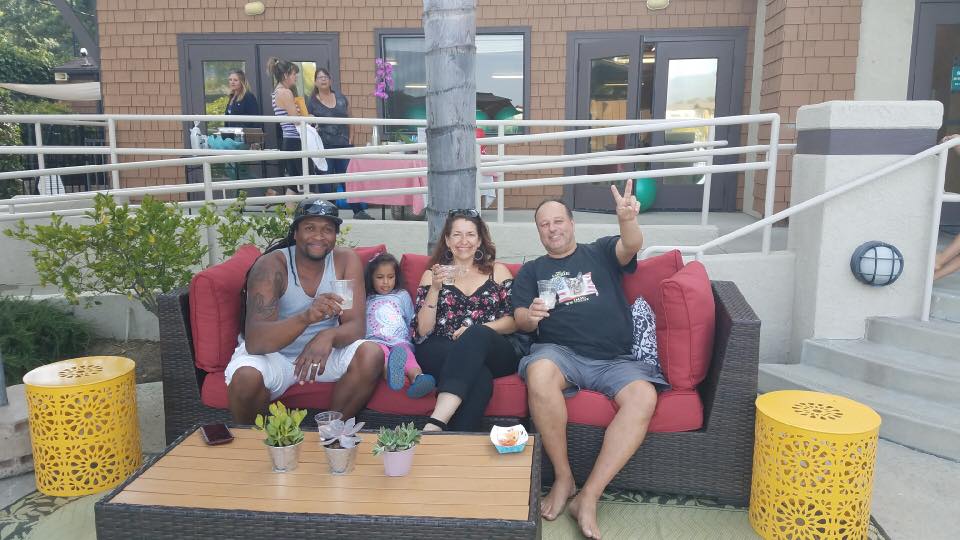 Watch out on Facebook for our pop up pool parties this spring and summer. Enjoy discounts on food and special drinks for sale.


SUMMER CAMPS
Tennis summer camps are filling up. Make sure your kids join us for the fun. The sign up poster is located in the lobby.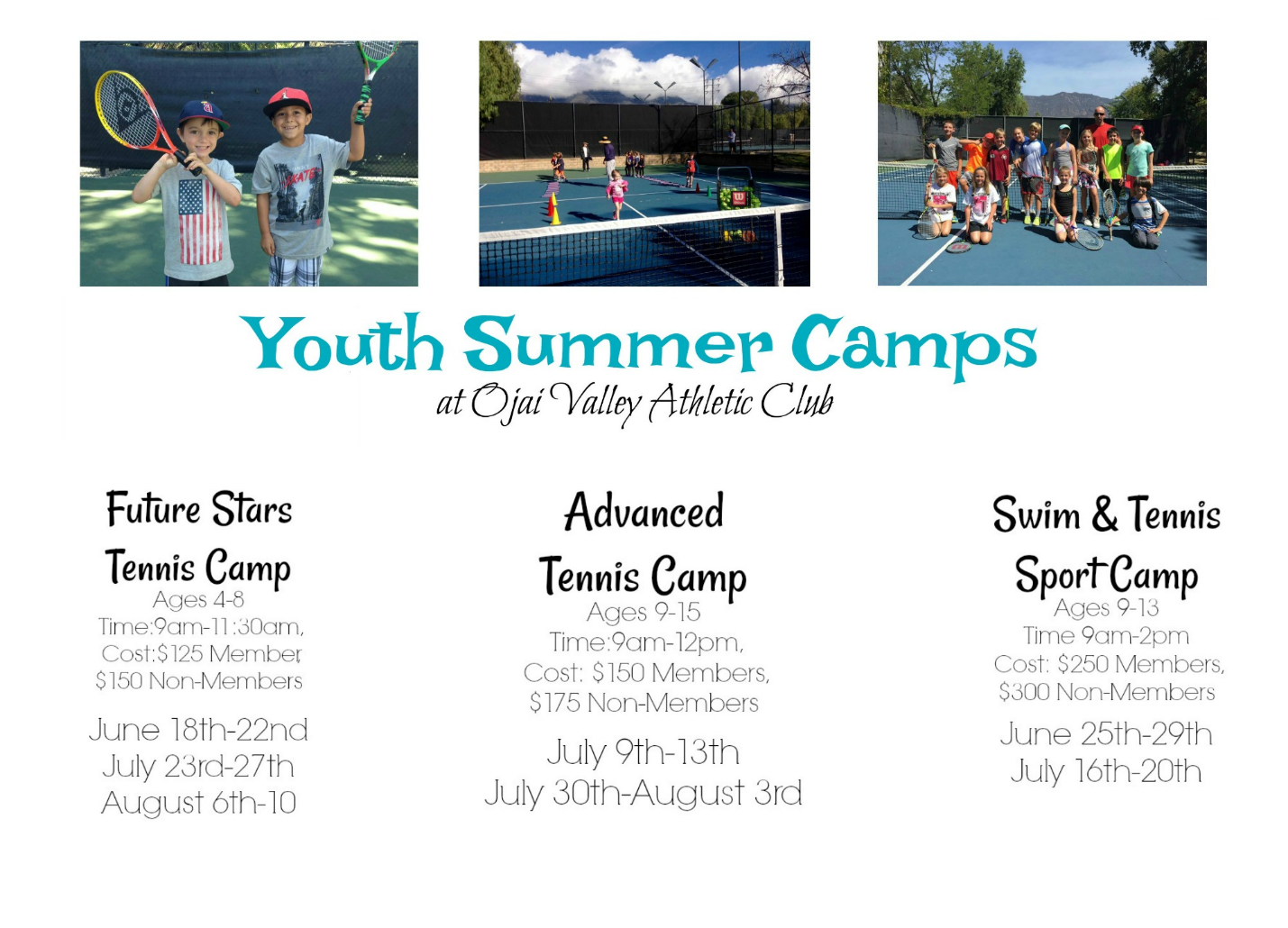 THANK YOU MEMBERS!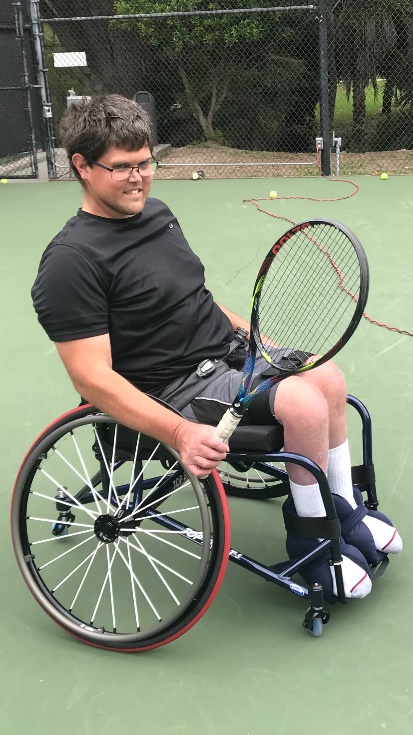 A thank you again to the generous members that contributed to getting Thomas his tennis wheelchair.
He's truly enjoying it.