What an interesting February we had here at OVAC! I'm just glad that the club did not float away! With all the wet winter weather, not too much was going on outside the club. Tennis was pretty quiet but swim was still going strong! Inside the club, things were happening all over! Great group classes along with a Valentine's Spin class with wine and chocolate! We are still waiting for the new treadmill downstairs, but it should be here any day. I hope everyone stays dry and healthy this month!

See Ya at the Club!

Ryan


CARDIO ROOM ETIQUETTE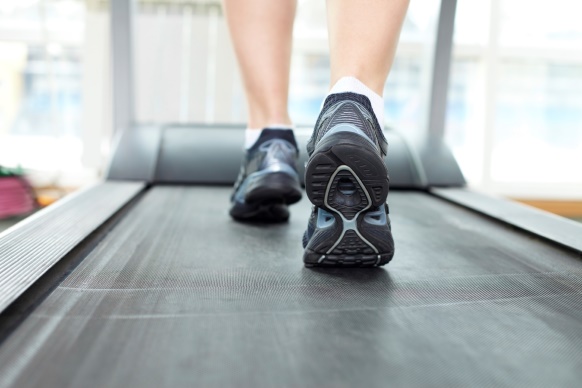 I wanted to send out a friendly reminder regarding etiquette for those using the cardio room upstairs.
Please be aware of the 30 min rule for the treadmills. We are in the process of getting more but currently the treadmills are the most popular item upstairs and members are always waiting for a session.
Some members are turning off the lights in the cardio room when they start their workout. Please ask others around if turning off the lights is ok. Some might be reading or want more light in the room.
Please make sure others are not watching a certain program before changing channels on the TV.
Thank you for being considerate of others when working out at the club!
ST. PATRICK'S DAY MIXED DOUBLES POTLUCK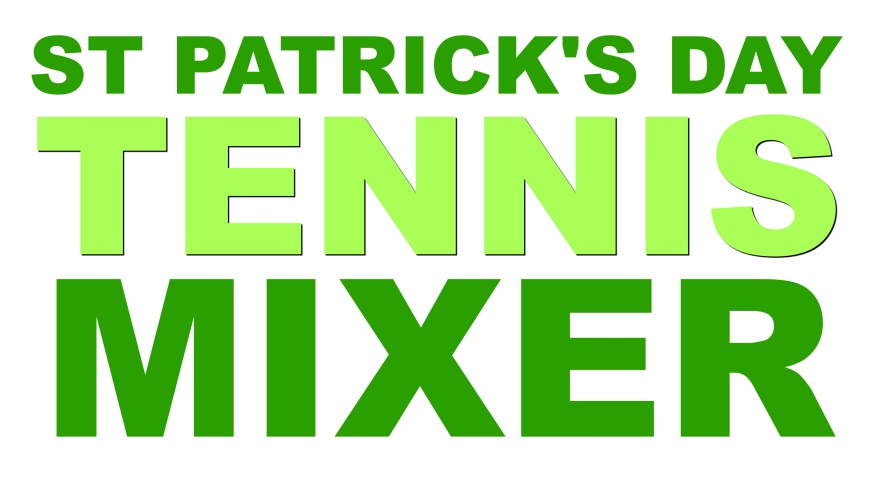 FRIDAY, MARCH 17TH AT 5PM

Since the Valentine's Day event didn't happen due to USTA league conflicts, we will move on to St. Patrick's Day. Same format…Mixed doubles and potluck.
$15 per team.
We will provide beer and wine.
The sign up board will be up in the lobby soon. Questions? Please call Thomas at (805)407-4481.
COURT RESURFACING
Courts 3-10 will be resurfaced at the end of March. Looking forward to have perfect playing conditions.
THE OJAI
Join us April 26-30th for the historical Ojai Tennis Tournament. Volunteers welcome! For more information, contact Suzanne St. Claire at beachedsirena@myself.com or Leslie Gache at lesliegache@sbcglobal.net.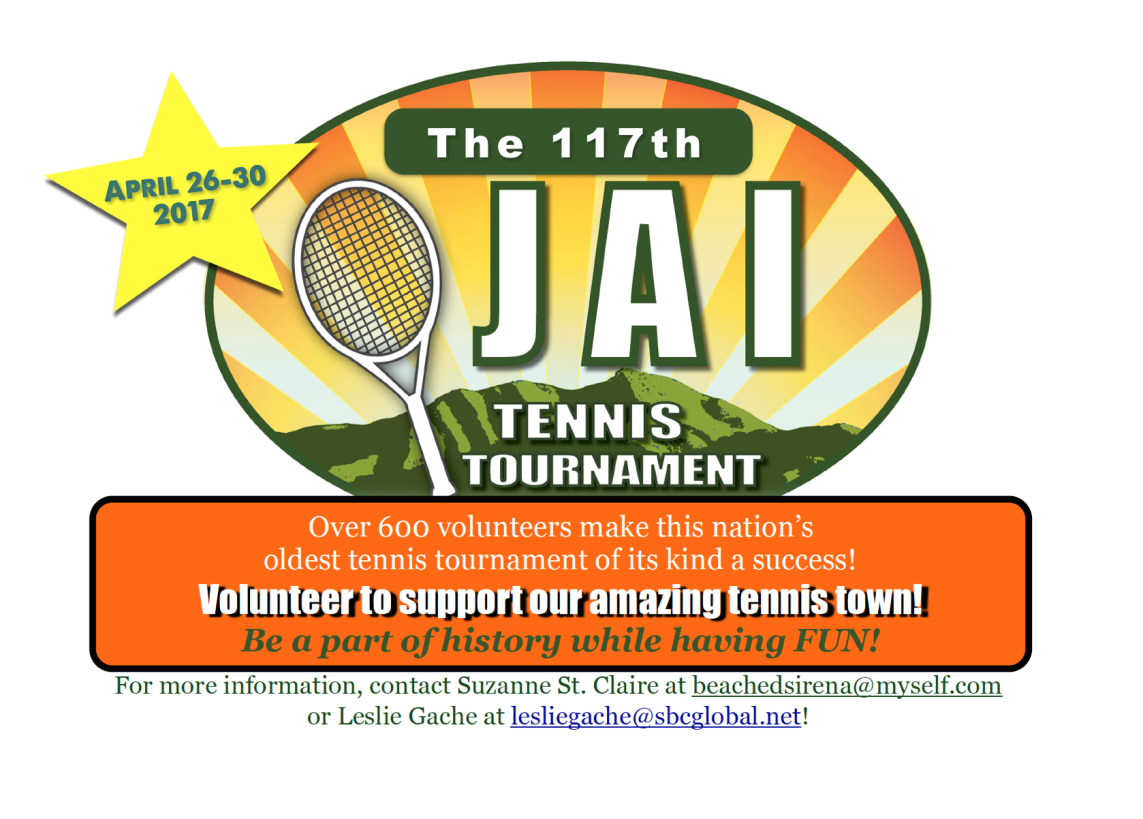 LOOK LIKE U LIFT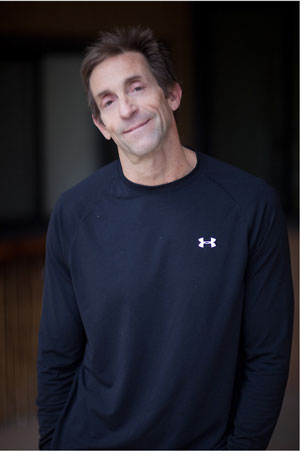 ALL NEW SMALL GROUP PERSONAL TRAINING
WITH JEFF HOEFLING
MONDAYS 6pm

The vast amount of fitness information out there can be overwhelming. It took years of dedicated study and practice to discover my niche and start honing my skills. This path eventually led me to strength and hybrid training and I have dedicated the past two decades to learning and practicing all I can.

I've witnessed time and time again that the people who lift enjoy the benefit of improved physiques, no matter what style of lifting they prefer (from circuit training to HIIT to traditional strength training, etc.). But still, the number one complaint I hear is "I want to LOOK like I lift!"

And I have to agree that it is difficult to put on muscle mass and boost certain parts of your body – especially if you are a woman. Sure you can be fit and strong and athletic with regular strength training and conditioning, but that doesn't equate to the visual size or shape you may desire in certain areas.

The sculpting of a muscular physique requires deliberate work. And a great way to do this involves hypertrophy training where the focus is on muscular size. Not only is it the best way to create that "you look like you lift" body, but it's also a fun way to workout.

And the result? Targeted hypertrophy training for the shoulders, butt and back of your thighs will lead to a beautiful shape to your body, with some work for the front of the thighs and the core (think abs) to tie it all together.

This small group coaching group will allow me to teach you how the little details of how you move your muscles, how you prioritize your recovery, the foods you put in your body, and the way you think about your training — even the amount of time you spend on your screen before bed — are all factors in making muscles.

THE LOOK LIKE U LIFT GROUP WILL MEET IN OUR DOWNSTAIRS FITNESS CENTER FOR 45 MINUTES. THE COST IS $99.25 FOR A FOUR-WEEK COMMITMENT OR $30 DROP-IN. Space is very limited so, if you are ready to let Jeff show you can LOOK LIKE U LIFT, enroll now by contacting Jeff at 805-512-1880.
ROCK YOUR DREAM JEANS 8-WEEK TRANSFORMATION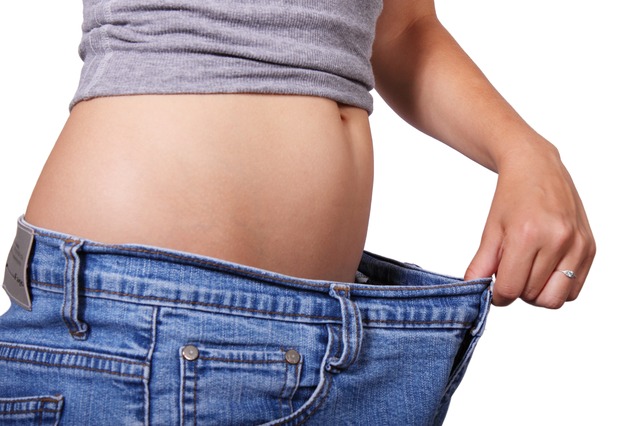 HAVE YOU BEEN LOOKING FOR A GOOD REASON TO TRANSFORM YOUR BODY AND GET IN THE BEST SHAPE OF YOUR LIFE?

We have your reason! And we are going to put you on the fast track to success! Listen to what members are saying…

"I did not expect to lose weight, but I have lost one pound per week. The inches have come off as well - everywhere. I feel great! I have more energy; my back does not ache anymore and the bane of my existence - my right knee - is stronger than it has been in a decade. Best of all, I am eating the healthiest diet of my life and I'm never hungry. I even get my weekly splurges, if I want them. The trainers are very supportive and attentive to my form during exercise - always urging me to try something different when I appear hesitant. There is a real sense of camaraderie within the class. Don't think you are too old or out of shape to try this! You won't be sorry."-OVAC Dream Jean Participant

Groundbreaking research has shown that weight loss does not equal fat loss. The dreaded number on the scale and emotional backlash that come with years of frustrating yo-yo dieting is often what holds people back from successfully losing weight. OVAC Fitness Director and weight loss expert Danielle Williams has been empowering members for years to finally do what they've always wanted: throw out the scale! Being in the trenches with personal training clients just like you who wanted to lose weight, relentlessly continuing her education, and listening to participants' feedback over the last 12 years led to the launch of something new – the Rock Your Dream Jeans 8-Week Transformation. This program melds experience and science into a realistic and do-able approach to weight loss for all ages and fitness levels.
STOP THE FRUSTRATION AND START LOSING INCHES
SCULPT THE BODY YOU WANT IN 8 WEEKS!

March 6th – April 27th
Tuesday & Thursday 9:45-10:45am with Danielle
Monday & Wednesday 6:45-7:45am with Corkey
Monday & Wednesday 5:00-6:00pm with Sarah

NON-MEMBERS WELCOME & HAVE FULL FACILITY ACCESS
… ROCK YOUR DREAM JEANS 8-WK TRANSFORMATION CONTINUED
HERE'S HOW IT WORKS You will bring in a pair of jeans that you would like to fit into but can't button. In just 8 weeks you WILL be wearing those jeans.
HERE'S WHAT IT INCLUDES
*2 group training sessions per week for 8 weeks led by a personal trainer using proven effective metabolic workouts
*8 more all new solo workouts designed to maximize your fat loss (2 per week).
*Nutrition program and journal.
*Personal motivation and educational group emails delivered several times a week.
*Q & A emails with weight loss expert & Rock Your Dream Jeans leader Danielle Williams
*HOW IS THIS PROGRAM DIFFERENT? This is a REINVENT your body program. You will learn the importance of strength training and metabolic training in the quest to lose fat. You will experience breakthrough moments and the feelings of empowerment that come along with such breakthroughs.
COST (non-refundable) Reserve your spot by emailing dwilliams@caclubs.com, calling 818-219-4835, or leave your name and email address with the Front Desk to pass along to Rock Your Dream Jeans leader Danielle Williams. Spots will fill up quickly so don't wait to reserve your spot (you won't need to pay until January).
Two payments of $198.50 for members (billed once in March and once in April)
$476 pre-pay for non-members with full gym access for all 8 weeks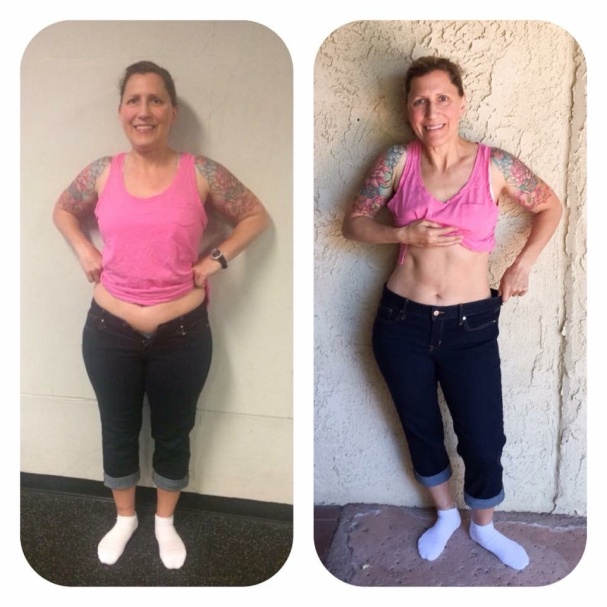 PROTEIN SHAKE BLUES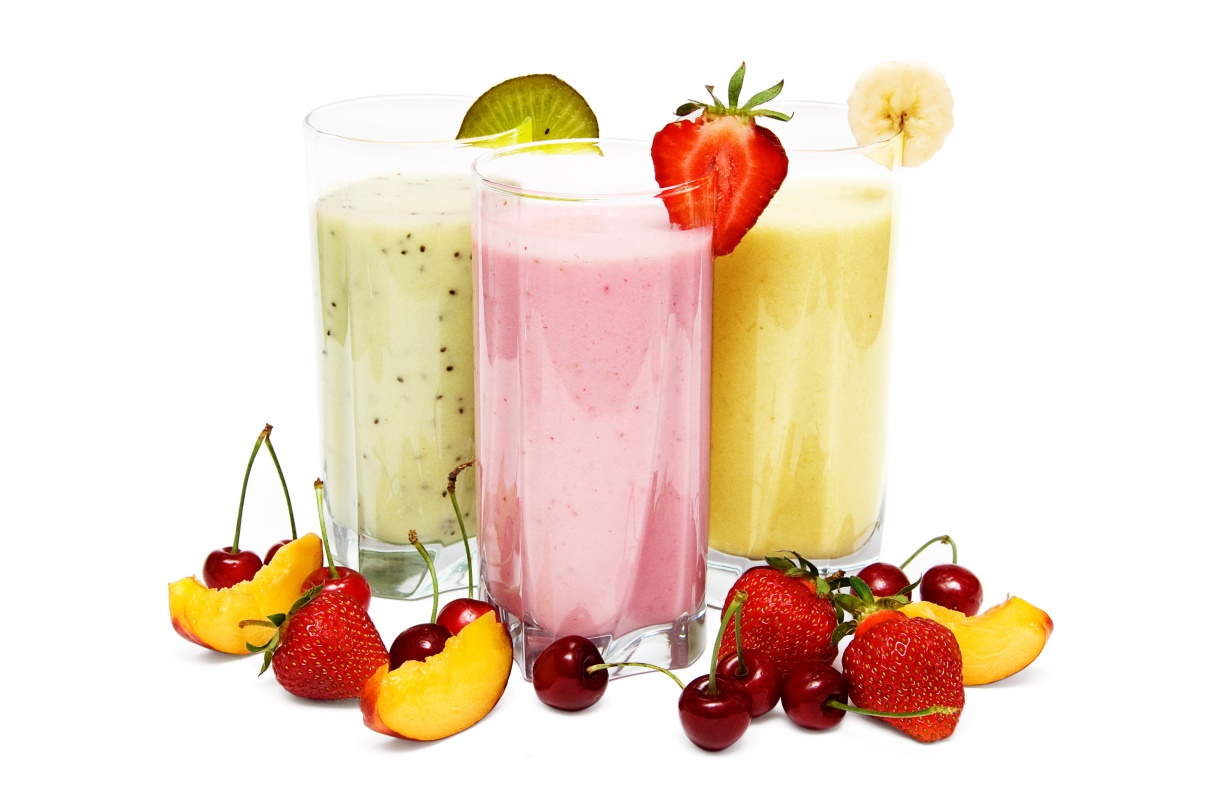 By Danielle Williams, Fitness Director
Getting your protein shake just right can be a lesson in frustration – so many different tastes, textures, ingredients. Here are a couple of troubleshooting tips to help you dial in your shake. If your shake:
~ is too thin:
Try adding a few ice cubes, frozen fruit, or a tablespoon of sugar-free instant pudding mix to thicken it.
~ is too thick:
Try a brand of protein powder that doesn't have the artificial thickener guar gum.
~ is not creamy enough:
Try using a tablespoon of sugar-free pudding mix if you make your shakes with water or milk. If you use milk, you can try using milk with higher fat content (1 or 2% instead of skim). Those not concerned with low calorie counts can add some half and half–magic!
~ is not foamy or frothy enough:
Extend the whip time in the blender to fluff the shake.
~ won't dissolve:
Solubility varies brand to brand of protein powder – try switching brands.
~ is not sweet enough:
Add a packet or two of Stevia or a small piece of banana. Fructose (fruit sugar) is 70% sweeter than sucrose (table sugar); a small piece of banana or other fruit goes a long way in providing sweetness.
~ has weak vanilla flavor:
A half-teaspoon of imitation vanilla flavor or quarter-teaspoon vanilla extract will enhance the vanilla flavor without adding calories. Alternatively, you could add a tablespoon of sugar-free instant vanilla pudding.
~ has weak chocolate flavor:
A teaspoon of real cocoa powder will give you a nice chocolate flavor without adding the sugar that comes with using chocolate syrup. This is a great idea for those who only purchase one flavor of protein at a time because you can add cocoa to vanilla protein to make rich chocolate shakes.
~ sticks to the blender glass:
Always add the liquid to your blender or shaker first. When blending thicker shakes, try pouring the protein into the blender as it whirls or lightly pushing the powder down with a spoon to ensure it mixes.
Thank you to Stella C. Juarez for sharing these tips! 
NEW CLASS! FREESTYLE TUNE-UP FOR LAP SWIMMERS
STARTING MONDAY MARCH 20th
Become a better and more efficient swimmer with freestyle technique drills
Mondays 5-6pm with Aquatic Director Elin Cheverez $12/drop-in
echeverez@caclubs.com
SPRING PRE-SWIM TEAM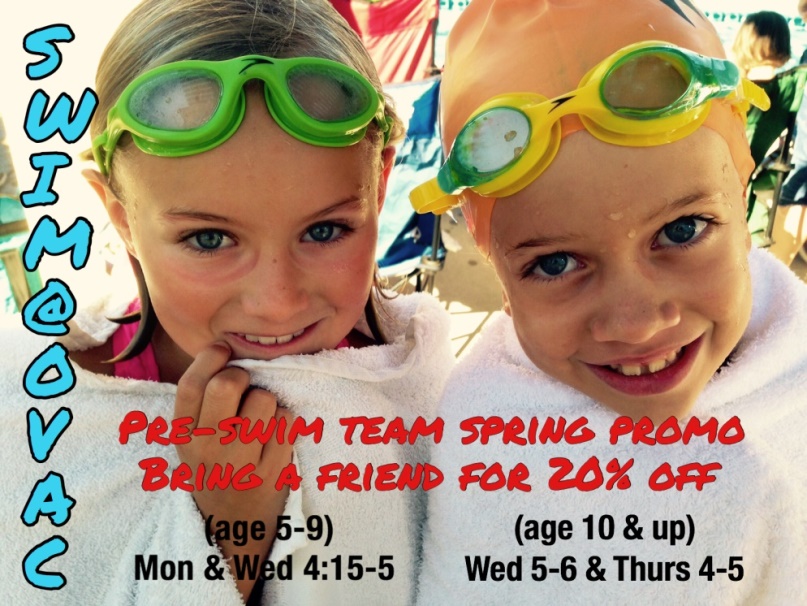 Bring a friend to pre- swim team classes, and both you and your friend will receive 20% off monthly swim dues for March!

***Non-members welcome with $25/mo. guest fee. Non-members must pay prior to swimming. Not valid for drop-in.
OVAC IS ACCEPTING APPLICATIONS FOR SUMMER LIFEGUARDS

Pick up an application at the front desk.
THE PILATES CLIENT INTERVIEW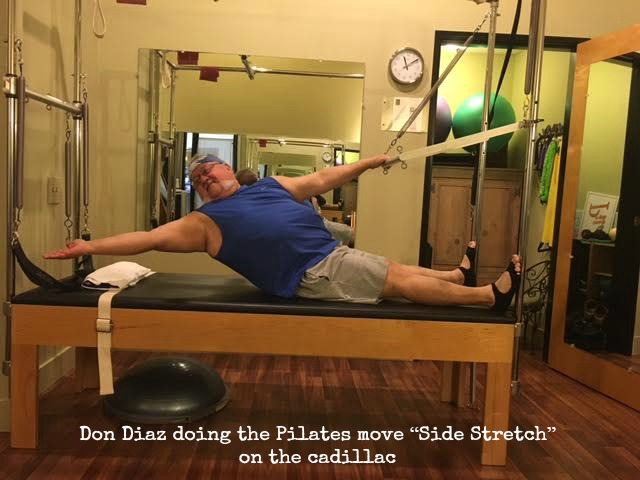 By Julie Fox, Pilates Instructor

This is the third in a series of Pilates client interviews. OVAC Pilates client, Don Diaz has agreed to be the interviewee.
Julie Fox: How long have you been doing Pilates? Don Diaz: Two years.
JF: What motivated you to start doing Pilates? DD: I have always been "tight" even in my younger more athletic years. I considered yoga or a stretching class. One day at the Club, the Pilates instructors were in the lobby offering a free session. Once I tried it, I knew it would help my lack of flexibility.
JF: What has it done for your body? DD: It is difficult to measure things that do not happen. Before Pilates I was far less nimble, "if at all." Now, whenever I misstep or lose my footing, I'm able to recover and not fall. My daily activities are easier to perform and my general movements are more fluid.

JF: What are a few of your favorite Pilates exercises and why? DD: I'm not sure that I have a favorite exercise. The exercises that have been the most beneficial for me are the ones that involve stretching. I'm also pleased with the exercises that have measurably increased my core and leg strength.

JF: What is your favorite Pilates apparatus and why? DD: I think that the Cadillac is the most versatile equipment we use.
JF: What is a common misconception about Pilates? DD: It is interesting that many people associate Pilates as a female or dancer's activity. I think that many of our senior members would be surprised at how much their posture and gait would improve by doing Pilates.
JF: What would you tell someone considering doing Pilates but doesn't know much about it.? DD: The easiest way to find out about Pilates is to give it a try. You will be hooked.
JF: Thank you, Don.