Beyond the Gym…
Spring is here and it's time to get out in the great outdoors! You are invited to join Robert Evans on Mondays at 8:00am for an adventurous hike on a trail in the Ojai Valley. Each week Robert chooses a different trail and then leads a group of members on a beautiful hike. This class is FREE for members, so make plans to join Robert on Mondays.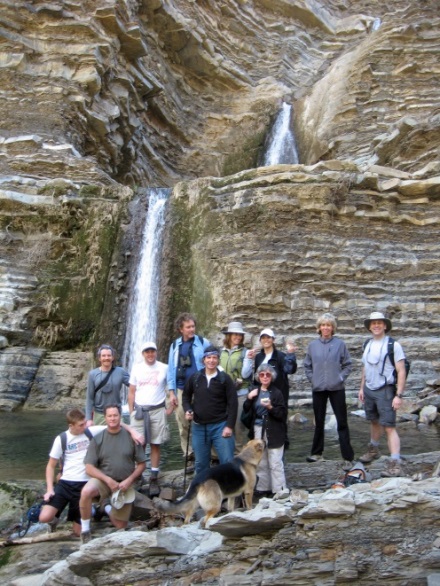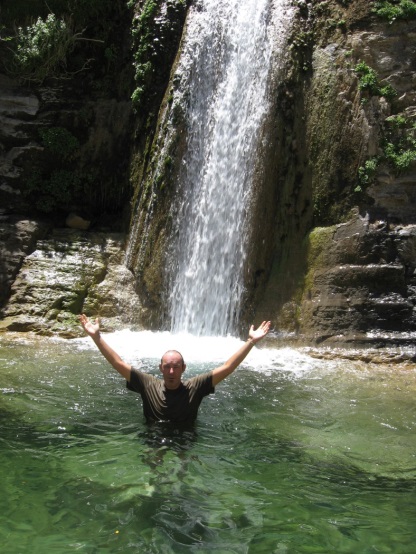 Paperless Statement Update:
Due to a computer programming issue, OVAC was unable to send out paperless statements on May 1st. We are working to resolve the issue and plan to start paperless statements June 1st. If you'd like a paperless statement and haven't contacted us yet, please call or email Karen Watt at (805) 646-7213 or kwatt@caclubs.com. Thanks for your patience!
Parent & Child Water Classes with MEG
Water introduction
Learning water safety and awareness through games, songs and water skills
Children 6 mo. - 3years.
Sign up at the Front Desk/Meet at the rec pool
4 FRIDAYS MORNINGS IN MAY
MAY 3,10,17,24
10:00-10:30 am

MEMBERS $ 45/4 Fridays $12.00/drop-in NON-Member $50/4 Fridays
Ojai Masters Take 2nd at SPMA Finals!
The Ojai Masters competed for three days at the Santa Clarita Aquatic Center against teams from the Southern Pacific Masters. The Ojai Masters, coached by Rick Geoden took second place overall behind Rose Bowl Masters from Pasadena.
Great job Ojai Masters!


 
OVAC Junior Clinics
Pee Wee Clinic
Tuesday 4:00-4:45pm $10 per clinic
This is our introductory clinic for kids aged 4-6
Thursday 4:00-4:45pm $10 per clinic
This clinic is designed for more advanced kids aged 6-8
Intermediate Clinic
Thursday 4:00-4:45pm $14 per clinic
Clinic designated for juniors aged 8 & up.
Players should have a basic understanding of the game.
Intermediate/Advanced Clinic
Wednesday 5:00-6:00pm $14 per clinic
Players should be able to rally and compete at a basic level.
Tournament Players Clinic
Monday and Wednesday 4:00-5:00pm $14 per clinic
Our strongest level where players are competing at a tournament level.
Tennis News
I hope everyone had a great time during the Ojai. We had great weather to go along with great tennis! We are cruising along with great adult league play and our juniors are rocking right now! Just around the corner will be summer and our Junior Summer Tennis Program! Please look in the lobby to sign up your kids for this great program. It is always a great time on the courts and in the pool! I am looking forward to a great May and more exciting things at OVAC Tennis!

See Ya on the Courts!
Ryan

OVAC Junior Summer Tennis Program 2013
Kids will learn the fundamentals in a fun and exciting environment. We have a great kid to coach ratio (6:1). Also each junior will enjoy the OVAC pool with some fun swimming activities!
Pee Wee Summer Tennis Program
(Ages 4-7)
June 24-28
July 15-19
August 5-9
Hours: 9am-11:30am
Cost: $100.00

Intermediate Summer Tennis Program
(Ages 8 & up)
June 17-21
July 22-26
August 12-16
Hours: 9am-12 Noon
Cost $130.00

Tournament Players Summer Tennis Program
(Contact Ryan for details)
July 8-12
July 29-August 2
Hours: 9am-12 Noon
Cost: $130.00

OVAC Ladies Tennis Week of Fun!
A great way to get your game in gear before the upcoming Fall season. This is always a fun time with tons of instruction to get you to the next level!
August 19-23
Hours: 9:00-11:00am
Cost: $85.00
Summer Group Swim Lessons
June 17th through August 2nd
See Front Desk to Reserve your session NOW



Monday-Friday
30 min lesson per day
Children 3-9



MEMBERS $60/session
NON-Member $75/session
You're Invited!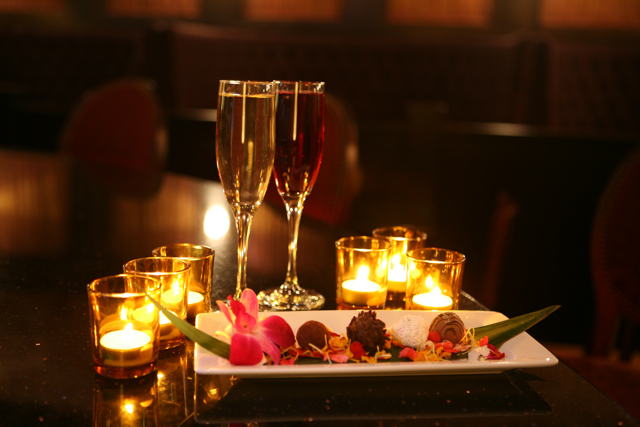 What: Pilates Studio Open House
When: Tuesday, May 21
Time: 4:00PM – 7:00 PM
Please Join us for champagne, food, live music and door prizes as we Celebrate the Grand Re-Opening of our Pilates Studio!
Please RSVP to Pam Vos at pvos@CACLUBS.com or Call 805-832-2020


Climbing a Mountain – One Step at a Time
Jeff Hoefling has learned from years of training experience, the only way to reach important goals is to take one step at a time. Jeff's personal training clients range from the very fit to people who have never exercised in their life. As an experienced professional, Jeff helps clients deal with the individual challenges they face in life. Some clients need to lose weight, and some clients are facing the aches, pains and loss of energy that seem to increase as they age. As one clients said, "Fifty is the new Forty, but why does my body feel like Sixty?!?"
Jeff says, "We all have a mountain to climb. You can't jump over a mountain; you have to climb it one step at a time. Let better health be your mountain and together we will get through the process mentally and physically to meet your goal. Individual challenges that seem like a roadblock can be used as a catalyst to move forward to regain your former health." Jeff finds that helping clients achieve seemingly small results can lead to great progress over time. These small victories also give members the confidence to go on to do things they never thought they were capable of doing. And Jeff's clients report that because Jeff believes they can do a challenging exercise, they often surprise themselves and do it. Then they start thinking, "If I did that exercise, I can do the next exercise."
Jeff used this "one step at a time" philosophy to face challenges in his own life. In 2011 he was diagnosed with cancer and was in treatment for six months. He followed the treatments with a careful diet and a vigorous, 5-day a week exercise program. As of May 1st Jeff reports he has been cancer-free for one year. Diet and exercise, along with the support from members, friends and family helped Jeff achieve his one year cancer-free goal. Jeff's ultimate goal at the club is to be known to members as "the fit guy" rather than the cancer survivor.
For a limited time, Jeff is offering a complimentary session personal training session to OVAC members. If you would like to take advantage of this special offer, you may contact Jeff directly at 805-512-1880. If you feel overwhelmed by your fitness challenges, let Jeff help you reach your goal one step at a time!
 

Cardio As A Fat Loss Tool
By Danielle Williams, NASM-CPT, CES, PES
Last month mentioned some of the downside to aerobic training as a way to lose fat. However, cardio does have its place in a fat loss program. This month I would like to share with you how you can restructure you cardio program for optimal fat loss.
Cardiovascular exercise, although widely used by the average gym member looking to lose fat, is one of the most misunderstood and misused aspects of exercise. Whenever you talk about cardio exercise it's important to understand why you are doing cardio. There are two reasons why you would use cardio:
1. Burn extra calories.
2. Increase cardiovascular fitness (be able to run longer and farther).
Since most of you are not interested in becoming marathon runners over let's talk about how to structure your cardio program for optimal fat loss.
It is important to understand that the more cardio you do the less effective it becomes. If you do 20 minutes on the treadmill today at 5 mph, then do 20 minutes on the treadmill next week you are burning less calories in the second session than in the first. This happens because of process called 'training effect.' Your body becomes more efficient at doing cardio exercise and in turn expends less energy doing that movement. Your heart and lungs become better conditioned. In order to burn the same amount of calories you did last week you have to add more time or more sessions or go longer.
So what's the key for fat loss? Intensity. The most effective form of cardio for burning fat is HIIT (high intensity interval training). If you step on the treadmill and you feel like you didn't even break a sweat, you're not doing your cardio hard enough. Your shirt should be soaked and your lungs should be burning. What makes HIIT cardio training so effective is that you're not only burning calories while you are doing it but it also helps to raise EPOC (excess post-exercise oxygen consumption). Which means your body is burning more calories 24-48 hours after you workout.
Sample HIIT Cardio:
The levels are based on a scale of 1-10. 1 being equal to walking down the street. 10 being equal to a navy seal training (i.e., as hard as you can work without passing ou)t.
Cardio Plan A
1 minute level 9, 2 minutes level 6-7 = 1 round
Start with 5 rounds and 3x a week a 1 round to each session each week.
Cardio Plan B
20 seconds level 6-7, 10 seconds level 9 = 1 round
Start with 8 rounds 3x week add two rounds per session per week.
Remember you have to be working hard for your cardio to be burning calories and inducing EPOC. HIIT is a great way to do cardio for fat loss. In the words of Ronnie Coleman, former Mr. Olympia, "If you always do what you've always done, you're going to get what you always got." So if your current cardio program isn't shedding the pounds for you, it's time to change it up.
Source:
Sam Glauber
NOW AVAILABLE AT THE FRONT DESK
REBOOT YOUR OWN ANTIOXIDANT SYSTEM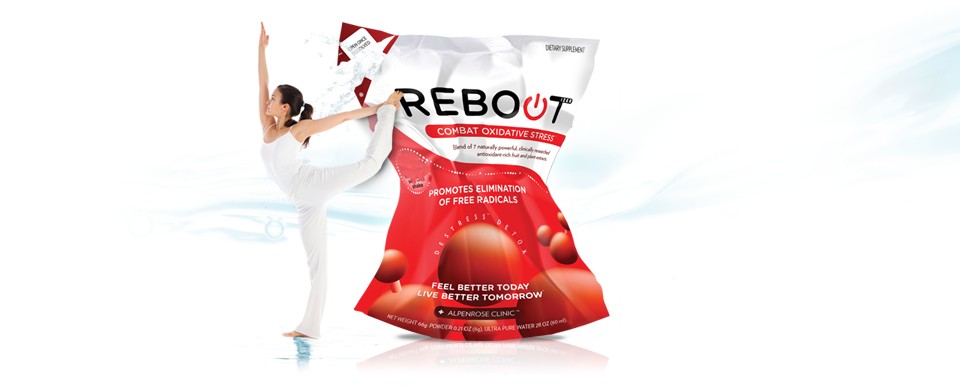 REBOOT is a Swiss Formulated naturally powerful, clinically researched, antioxidant support supplement designed for cell protection and performance/recovery. Made with a blend of seven antioxidant rich plant and fruit extracts, this revolutionary wellness booster helps your body fight free radicals more efficiently; protecting cells and your long term health.
WHAT MAKES REBOOT UNIQUE:




WHAT ARE REBOOT'S PRIMARY BENEFITS?
• Enhances your body's ability to neutralize more free radicals than "secondary antioxidant "
• Fights the source of Oxidative Stress
• Protects our cells' membrane, cytoplasm and ultimately our DNA from oxidative damage
• Helps eliminate neutralized free radicals and other toxins from the body

RECOMMENDED USE:
• Before or after exercise and sports
• After exceed food or drink indulgence
• When exposed to smoke
• When traveling, especially by air
• After exposure to sun
"I tried REBOOT for six days in a row in March, 2013. It has a very pleasant flavor: not too sweet, but not bitter at all. Reboot is a great way to relieve oxidative stress that naturally occurs during exercise." - Nancy Prather