OJAI VALLEY ATHLETIC CLUB PRESENTS:
DANCE CONNECTION!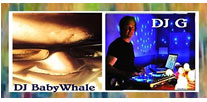 OVAC Aerobics Studio

Free Open Dance for Members and Non Members!
Friday May 23rd
6:00pm-8:30pm

Refreshments Raffle Live DJ's! NON STOP FUN!
• Pop
• House Funk
• Dance
• R&B
• World
• 70;s
• Trance
• Groove
• Euro


DUES INCREASE EFFECTIVE JUNE 1ST
Whether you are a brand new member or have been with us since the beginning, I am grateful to each and every one of you for being a member of Ojai Valley Athletic Club.
Effective June 1, 2014, monthly dues will increase by 3%. Each year we evaluate the costs of running the club, while trying to keep member needs in mind. The 3% dues increase will be reflected on your next statement.
I would like to personally thank you for your continued membership at the club. Please contact me by email at nprather@caclubs.com or phone 646-7213 if you have any questions.
Nancy Prather, General Manager


I'LL HAVE WHAT SHE'S HAVING!

"I was always depressed and my social life, especially dating, was in the dumps. I was so embarrassed for my friends and family to see how much weight I've gained. After my divorce I couldn't seem to pull out of it. I worked out all the time and very hard. Finally, I met Pamela Vos in 2007 who offered me Wellness Coaching. Feeling like nothing else worked, I gave it a try. Every week she would ask me a series of questions to dig deeper and draw feelings out of me that I had buried for so long. I discovered many things...one of which I was sabotaging myself. As I faced issues in my life that were hard to admit sometimes I would cry on the phone. Pam was never judgmental. Each week as we set new goals, I found myself doing things and finding the courage and motivation to make behavior changes that I had given up on. I now have developed great healthy behaviors. My weight has amazingly come down, I don't beat myself up, and now I see my strengths rather than past fears and failings. Thank you Pam, for believing in me even when I didn't. I now feel great, and with more success in my life and hope for a healthy future!" Jody C., Ventura, CA.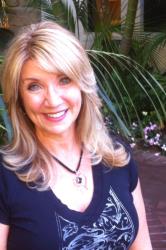 Wellness Coaching is a method of drawing out of you, your dreams and hopes to paint a picture of what you look like at your very best self. With this image in mind, we discover your strengths and design goals that help you make behavior changes that result in great outcomes.

As a Fitness Professional for 18 years, I want to help you get to the heart of the matter. Having the accountability and someone to talk things out with will take you a long way in improving your health and fitness. Lose weight, stop smoking, eat better, be happy and energetic. What do you want to accomplish? Call or email me for a complimentary Well-being Assessment and 90 minute telephone coaching session. Let's talk about it...
Pam
805-832-2020
pam@foreverfitliving.com


BE PROUD OF YOURSELF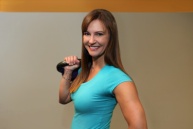 By Danielle Williams, Fitness Director

Every day I am blessed to see people take the first step towards a better life by joining OVAC. These are real people, people who are pressed for time, tight on funds and who know the road to being fit isn't always easy or pain free. Yet, in the doors they come, new faces day after day. I applaud their courage and yours with this beautiful letter written by author Erica Millard (http://ericamillard.com):

Dear New Girl at the Gym,
You stand across from me in stretch class or on the treadmill next to me or a few bikes over in Spin. I have never seen you before, but here you are. I can tell by the look on your face you are embarrassed. Embarrassed that you can't do a pushup or don't know how to adjust your bike or that you walk on the treadmill when the girl on the other side of you runs for a full hour at the speed of a cheetah. You look around and wonder what on earth you are doing here. You glance at me and I smile, but you look away pretending you didn't see, because that would mean I noticed you. Maybe you are discouraged. Maybe you tell yourself this was a huge mistake and you're going to ask for your money back. Maybe you wonder if I'm judging you.
I am not.
I want you to know how proud I am of you. You see, even though it might not seem like it, none of us are judging you. Why? Because so many of us were just like you. We know what it is like. We know how hard it is, especially in the beginning. Really we do. Maybe you woke up one day weighing forty pounds more than you did five years ago. I have been there. Maybe you stepped on the scale at the doctor's office, had the nurse cluck her tongue, and then had the doctor say something like, "Now let's talk about your weight." I have been there. Maybe you recently had a baby, and you wonder if there will ever be a time when you don't have to tuck your stomach into your pants. I have been there. Maybe you get half way through the warm up in a group fitness class and wonder if you are this out of breath now, is a full hour going to kill you? I have been there. Maybe money and time are tight and the idea of spending money for dues and an hour a day on yourself feels awfully selfish. I have been there. So many of us have.
You see us running or biking or lifting weights, and may feel discouraged or that we are judging you. Please, please, PLEASE know that we are not, because so many of us have been in your same shoes. You see us for what we are now, but many of us started out just like you, on a journey to find our best selves.
Please come back. I know it is hard, but it will get better, I promise.
And then you will wake up one day and wonder when you became that person. You know that person who can jog a few miles or do a whole spin class or even do small group training without being sore the next day. And you will be the one, standing across the room, smiling at the new girl hoping she knows how lovely and wonderful and brave she is. Hoping she knows she is worth all the work. Because you are. You are so worth it. You deserve to be your healthiest self.

Now there might come a time and a place where someone will judge you, even someone at the gym. Maybe they make rude comments or give you that look. Maybe they have never known what it feels like to struggle with their weight. Maybe they have low self-esteem. Maybe they have never eaten an entire pan of brownies by themselves (I have) or an entire bag of Halloween candy before a single trick or treater came to their door (I have). Maybe they forgot what it was like to be the new girl. Please, don't waste your time on them. You are on a journey to be your best self, and they don't belong on your journey. Find people and a place where you can begin where you are.
Come back. You are so worth it.



SUMMER GROUP SWIM LESSONS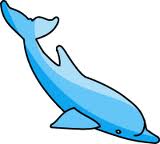 June 16 through July 31
Registration Begins May 1st
See our website ovac.caclubs.com, Click on Aquatics
MEMBERS $53/session
NON-MEMBERS $63/session
Monday-Thursday 30 min lesson per day
Children 3-9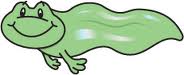 Tadpoles Level One-Introduction to Water Skills (ages 3-5)
10:00-10:30am
Preschool age beginners start to gain basic aquatic skills and develop comfort in the water



Minnows Level Two-Fundamental Aquatic Skills (ages 4-8)
10:35-11:05am
Swimmers gain more confidence with fundamental swimming skills



Manta Rays Level Three Stroke Introduction (ages 5-9)
11:10-11:40am
Swimmers focus on front crawl and deeper water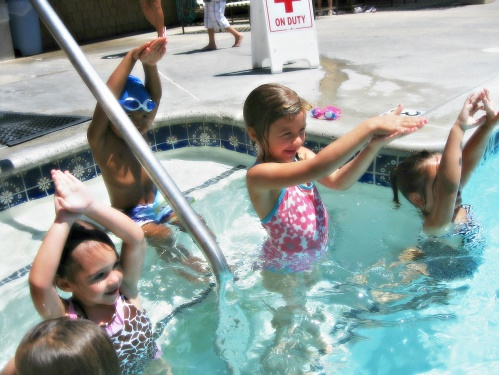 SESSION DATES:
Week 1: June 16-19th
Week 2: June 23-26th
Week 3: June 30- July 3rd
Week 4: July 7-10th
Week 5: July 14-17th
Week 6: July 21-24th
Week 7: July 28-31st



OVAC WELCOMES NEW SWIM INSTRUCTOR ASHLEY SMITH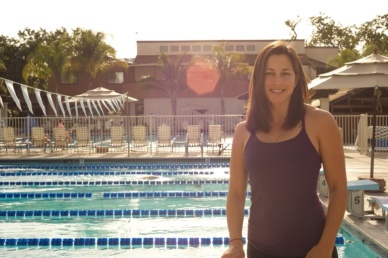 Ashley is now available for Swim Lessons of all abilities.

To book lessons with Ashley:
Check her availability at ovac.caclubs.com -click on Aquatics>Lessons
Email: ashley8swim@gmail.com
4/30 min lessons $150
MASTER'S TAKE 2ND AT SPMA REGIONALS
The Ojai Masters, coached by Rick Geoden took second place overall behind Rose Bowl Masters from Pasadena at Dos Pueblos High School in Goleta. The official score was Rose- 1151 and Ojai- 1127.
Great Job Ojai Masters!!


(Left to Right) Carole Borland Wenke Seider and Kerry Ellison


DOLPHINS/MANTAS (PRE-SWIM TEAM)

Mondays and Wednesdays- Now in Session!!

Manta Rays age 4-6 3:45pm-4:15pm
(Pre-Swim team lesson)

Dolphins age 6-9 4:15pm-4:45pm
(Pre-Competition swim team)
$60/monthly session (April, May, June)
(Non-member add $25)

10 child/class max. 4 child/class min
Contact meg.mccormick4@gmail.com
***swimmers must feel comfortable in the water unassisted***


MAY IS BINGO MONTH – EASY TO PLAY, EASY TO WIN
OVAC Group Fitness Bingo Challenge With Fabulous Prizes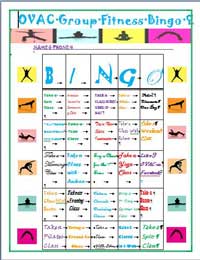 Stop by the Front Desk to pick up a FREE BINGO CARD. After completing the tasks listed in the squares, have your Group Fitness Instructor or the Front Desk initial the corresponding box on the BINGO CARD. Submit your completed card to the Front Desk so that we may shower you with prizes.

The FABULOUS PRIZES include:
• For every row you complete DOWN or ACROSS you will be entered into a drawing for $50 CLUB CASH.
• For every 10+ squares completed (not necessarily in a row), you will receive a coupon for a FREE RECOVERY SHAKE from the Café.
• For every 15+ squares completed (not necessarily in a row), you will receive a coupon for a FREE MEAL from the Café.
• For every 20+ squares completed (not necessarily in a row), you will receive a FREE OVAC BLENDER BOTTLE.

Questions? Contact Fitness Director Danielle Williams at (818)219-4835 or at dwilliams@caclubs.com. OVAC Group Fitness Bingo ends May 31, 2014.


TENNIS UPDATE
We had an amazing Ojai this year. I know some might not like the new Men's PAC-12 format, but for my money it's the best thing in tennis. The energy and pressure throughout each dual match is second to none! It reminds me of my college days and how nothing else in tennis compares. I hope everyone got a chance to check it out at Libbey Park. I am also excited about the growth we are having in our junior tennis. Our Junior USTA team had a great season with some great wins over tough competition throughout Ventura county. I can wait to see what is in store for the summer!!

See Ya on the Courts!
Ryan



SUMMER TENNIS CAMPS

PEE WEE CAMPS
Ages 5-8 | 9:00-11:30am | Cost $100
June 16-20, July 14-18, July 28-August 1 and August 18-22

FUTURES CAMP
Ages 8&up | 9:00-12:00 | Cost $135
June 23-27, July 21-25 and August 11-15
TOURNAMENT PLAYERS CAMP
Contact Ryan 9:00-12:00 Cost $135
July 7-11 and August 4-8
Sign ups available in the lobby.



JUNIOR TENNIS CLINICS
Pee Wee Tennis (Ages 4-7) | Tuesday 4:00-4:45 | Cost $10
Futures Tennis (Ages 8 & up) | Thursday 4:00-5:00 | Cost $14
Intermediate/Advanced | Wednesday 5:00-6:00 | Cost $14
Tournament Level | Monday 5:00-6:00 and Wednesday 4:00-5:00 | Cost $14
Friday Adult Clinic | Friday 10:00-11:00 | Cost $14


WHAT'S NEW? SPIN FUSION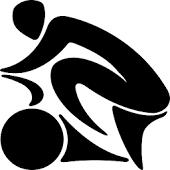 Indoor cycling classes have been one of the best cardiovascular workouts around for more than 20 years. However, it is also important to tap into other important components of physical fitness, which include strength training, functional training, core training and flexibility training. How can you add more to your already busy schedule? What can you do to add variety and balance in your routine? The answer is simple: TRY ONE OF OUR FOUR NEW SPIN FUSION CLASSES.
A fusion class combines multiple fitness disciplines in one jam-packed workout session. Each month one of our expert personal trainers will create a fusion of highly effective body weight strength training, core exercises and flexibility drills that the Spin instructors will combine with their own flavor of a heart pounding ride to allow you to get more bang for your buck in under an hour. Plus, the variety is FUN. We know because we have been inundated with positive feedback since starting Spin Fusion! Balance out your routine without spending countless hours training and watch how your body changes.
Adding the concept of fusion to your workouts is beneficial in many ways. Spin Fusion workouts can be physically challenging in addition to being complementary to your usual workout routine. Mentally, fusion classes will challenge you to step out of your comfort zone and learn something new. Trying something new is important and beneficial to our bodies.

Try a SPIN FUSION class this week to give yourself a complete total-body workout in the least amount of time: Tuesdays at 5pm, Wednesdays at 4pm; Thursdays at 5:45am and Saturdays at 8:30am.


COME SWEAT AND SMILE WITH ANDREA GAINES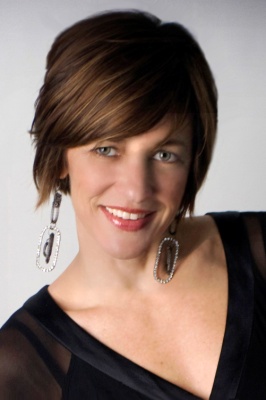 IN OVAC'S BODY CONDITIONING CLASSES
Mondays at 8:30am Tuesdays at 5:00pm Thursdays at 9:45am

Andrea's total body "Body Conditioning" FREE group fitness classes are fun and inspiring with great camaraderie. Participants challenge themselves to develop core strength, a strong upper body and the capacity to do more than they thought possible! Students have fun with the variety Andrea offers with free weights, pushups, plyometrics, Bosus, bands, balance challenges and the stability ball. Andrea mixes it up so no class is ever the same. Students work hard together, laugh together and moan together when the going gets tough. Smiles and sweat abound! Andrea's Body Conditioning classes help you go beyond what you thought was possible for your personal fitness which provides inspiration to handle the challenges of everyday life. All levels are welcome. Come give them a try!

Here's what members are saying about Andrea's class:

"I enjoy a physically challenging and enjoyable workout and Andrea's classes always meet my expectations!"

"Three of my friends told me about Andrea's class. Andrea's class is full- on Cardio, Strength, Circuit Training and Endurance. Everything in an hour. She provides a proper warm-up and allows enough time at the end for a nice stretching session. We have great music and Andrea is so energetic! She keeps us moving. It's a great workout. We have a lot of fun sweating and laughing while getting healthy. Best class ever!"

"Andrea's class is a motivating environment to get fit and a positive atmosphere to challenge one's comfort level. Encouraging, enlightening and excruciating!"

"Andrea's class is a class I look forward to with her variety, great energy and super challenging workout!"



WANT TO SPRING IT?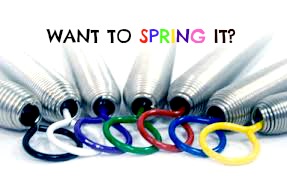 Once you get on it, you find it's not as intimidating at it looks. We are talking about the PILATES REFORMER.
The equipment uses a variety of spring tensions to take you through a totally wonderful workout! Sometimes it doesn't feel like you are doing much, but you will break a sweat because of the depth of muscles used.

INTRODUCTORY OFFER:
-3 Private Sessions for only $ 149! (non-members $159)
PLUS A BONUS: One free session (if you haven't tried it with us yet).

Experience a wonderful, safe and efficient workout! Call or email Pam Vos for more information at 805-832-2020 pvos@caclubs.com



UPDATE: LARRY CHAMBERS IN CAMBODIA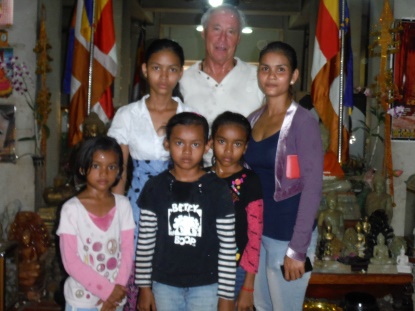 Thank you for your support. I got the all the donated clothing through customs, two international airlines, and almost made changing planes in Bangkok, until they reweighed my bags and wanted to charge me $300 for the extra weight. I explained my mission and got on my flight but had to redistribute all the items into different bags. I left a trail of children's shirts, pants and socks from the ticket counter out to the tarmac. I can only image what the passengers were thinking about some guy going to Cambodia with giant bags of children's clothing!
*
Two years ago I met Buth Sopaep in Phnom Penh. She became my friend, my guide, and my Khmer translator.
Born a year after Pol Pot's murderous Khmer Rouge had killed all of Cambodia's school teachers, Buth became part of the demographic of Cambodians who grew up illiterate and poor; yet she is still (as are all Cambodian women) responsible for the family. She is a divorced mother of four little girls. In Cambodia, there are no child services, divorce courts, spousal support, women's support groups, government aid or food stamps. Anyway, I decided I would help.
An alternative to adopting a child is to adopt responsibility for the child's education, which is what I decided to do. I decided to help someone I knew personally, but there are also organizations that can help such as Australian Aid for Cambodia Fund (website: www.wiser.org).
At the talk I gave before I left I told you about the oldest girl, Srey Nith, taking English and computer classes. Here's my update: She attends school each day from 7 AM until 5 PM, has a two-hour break and then goes back from 7 to 11 PM five days a week. She is ranked #2 in her English class and #1 in her Khmer school (there are 1,000 kids in her school). In addition to Srey Nith, the other girls are Nic, Noy and Not. Also Ni, who is Buth's sister's daughter.
I took all the girls and Sopaep on a road-trip to see the mountain of 10,000 Buddha's—about an hour's drive from Phnom Penh. The day was ridiculously hot and I forgot the poor kids weren't used to traveling in an air-conditioned car. (There's nothing like the smell of car-sick kids all tossing their cookies. Ouch!)
All four little girls and Sopaep were squeezed side-by-side in the backseat of my guide's new Lexus. One girl got sick, then another. We had to turn off the air conditioner because it was making them even sicker. Then my guide drove me crazy complaining about the government—it's true the more different we are, the more we are the same.
Best
Larry Chambers