DUES INCREASE
Our next dues adjustment takes place on June 1st. Each year we evaluate the costs of running the club, while trying to keep member needs in mind. The dues increase will be reflected on your next statement. If you have any questions, please contact Nancy Prather.
KIDS CLUB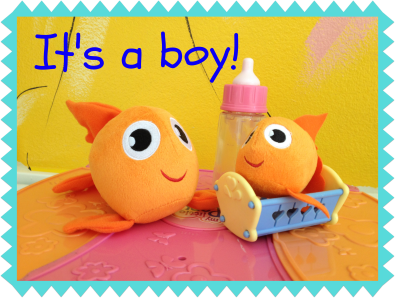 IT'S A BOY!
Congratulations Marigold!
May 1st 2:15am
4.5 inches 4.2 oz.
Please help Marigold choose a name for her new baby boy.
Submit your name ideas in the fish bowl at the front desk by May 31st.

WHAT'S HAPPENING IN KIDS CLUB
Hurry in to Kids Club in May to create a special gift for Mom for Mothers Day!
TENNIS

OVAC TENNIS ON FACEBOOK!
If you want to see what is going on at OVAC Tennis please check out our Facebook page at Ojai Valley Athletic Club Tennis. We will have info on upcoming events along with pics and instructional videos!
TENNIS NEWS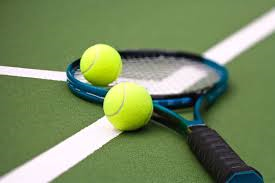 I will be honest, I was a little worried about the weather leading up to The Ojai but the tennis gods were looking over us and we made it without wet courts! Tennis at the club was great and I hope everyone got a chance to watch some of the Ladies PAC 12.
Starting this month, I am going to revive the OVAC Tennis page on Facebook. I have already posted several pics of our great juniors along with our upcoming Summer Tennis Program. I will also post upcoming social events and news. If you are active on Facebook please take the time to friend us so you can get in the action!
Hope everyone has a great May!
See Ya on the Courts!
Ryan
OVAC SUMMER TENNIS PROGRAM 2015
Come join Ryan Gaston and his staff this summer for a great time on the tennis courts! With a 5:1 student to coach ratio, we promise your kids will get the most out of our programs. From intro to tennis all the way to tournament players, we have something for everyone!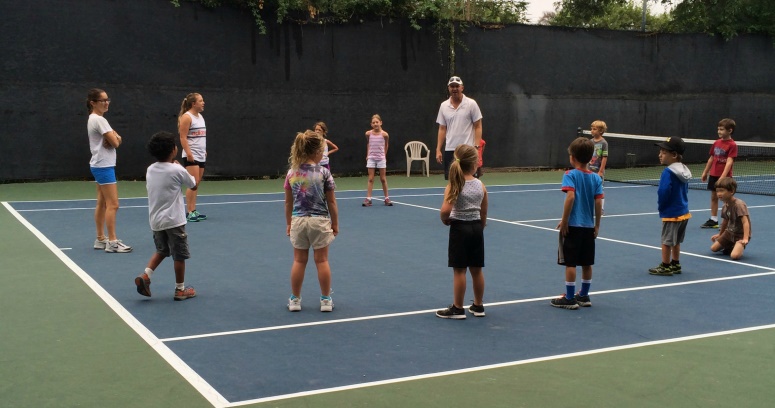 Future Star Tennis Program (Ages 5-8)
Time: 9:00-11:30 Cost: $100
This program is a great intro for kids looking to get interested in the game. We will cover the basics while having fun playing different type of games geared towards their tennis future. Tennis from 9:00-11:00 then Instructional Water Activities 11:00-11:30
June 15-19 July 13-17 August 3-7
Intermediate/Advanced Tennis Program (Ages 9 & Up)
Time: 9:00-12:00 Cost: $125
This program covers many different levels. We divide the players according to their skill and ability. The program will push players with intense drills while also having fun with games and competition. Tennis from 9:00-11:30 then Instructional Water Activities 11:30-12:00
June 22-26 July 6-10 July 20-24 August 10-14
FITNESS
ANOTHER NEW GROUP FITNESS CLASS COMING SOON…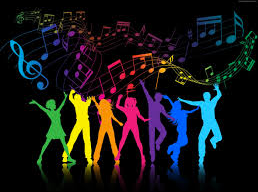 All About Dance
Conditioning and Movement
Mondays 7:15 – 8:15 p.m. Starting June 1st
Conditioning: Yoga, Arm Weights, Bosu Balance Work
Movement: Explore different dance genres!
Jazz, hip-hop, modern, creative movement and more
All About Dance class will be taught by Kim Hoj, Nordhoff High School dance teacher and program director. Kim has taught and choreographed work in a variety of dance genres and is excited to connect with OVAC members to share the joy of dance. Dance genres will rotate approximately every six weeks.
GLUTE BRIDGE VARIATIONS
-Danielle Williams, Fitness Director
What's so great about the glute bridge? It's simple, it's versatile, and everyone can benefit from it. These variations are ordered from the least to most challenging.

1. Classic Glute Bridge
The classic glute bridge is a great way to begin your workout . Remember to squeeze your glutes to lift your hips off the ground, and don't let your back hyper-extend. Raise your hips as high as possible and then lower your glutes to the ground.
2. Glute Bridge with Adduction
This variation calls upon more muscles than the classic above. Squeeze a pad, towel, or ball between your knees engages your core, pelvis, and adductors—the muscles on the inside of your thigh. Bring your butt to the floor and then lift your hips as high as possible, maintaining a squeeze on the pad.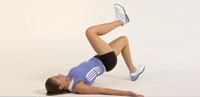 3. Glute Bridge – Marching
This next variation requires coordination. Stay stable in your torso and avoid shifting too much. March your legs in an alternating fashion.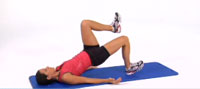 4. Glute Bridge – 1 Leg
With this variation, one leg will be providing more force as compared to the classic glute bridge. It also requires your core to resist rotating. Do all your repetitions on one side before switching legs. Again, you are simply lifting your hips high and tapping your glutes on the ground.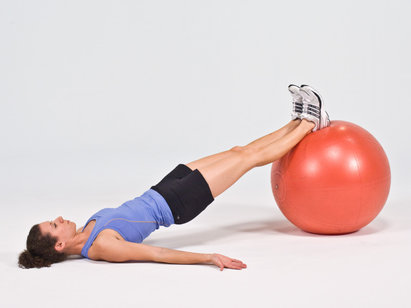 5. Straight Leg Glute Bridge – Time
With this variation your hips will be completely extended and your base of support will be even farther away, forcing your glutes to really work to lift your body off the ground and maintain a straight line. Try holding this position for 30 seconds at a time.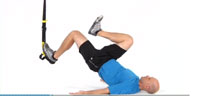 6. Glute Bridge – 1 Leg TRX
The TRX single-leg glute bridge challenges you by elevating your foot onto an unstable surface. You'll work your core to create a stable environment for those glutes to work. After setting yourself up in the TRX strap as shown, simply elevate the hips up while squeezing the glutes. Then lower your glutes to tap the ground and repeat.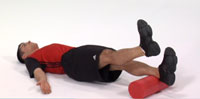 7. Glute Bridge Straight Leg – Marching
This combines the straight leg bridge with the marching bridge, and some will find it to be the most difficult variation. Your hips are fully extended and your base of support is far away. You need to work your core to stabilize your body as your shift your weights side to side. To perform this variation, keep the legs long and straight as you lift alternating legs.
Source: Coleman Bessert; coreperformance.com
INTRODUCING OVAC'S
THRIVE MASSAGE & PAIN THERAPY
We are excited to now offer both members and non-members these powerful healing and rehabilitative methodologies.
THRIVE MASSAGE
Massage therapy is one of the oldest healing arts with benefits that are varied and far reaching. Massage can help relieve the stress and tension of everyday life that can lead to disease and illness. Join massage therapists' Joanne Terry and Eric Leija as they massage away your stress and fatigue while improving circulation. A massage from these knowledgeable personal trainers will be a treat you won't soon forget.
THRIVE PAIN THERAPY
Neurokinetic Therapists' Danielle Williams and David Rogge are ready to share a powerful healing methodology that can be used both as an assessment tool and as a rehabilitative technique to identify the root of your chronic and acute muscular tightness and pain. A therapy session will then involve relieving any issues by working with the motor control center (MCC) of the brain itself in the cerebellum in conjunction with muscle function. Neurokinetic Therapy can bring almost instant results and is very effective in correcting misalignment and poor posture, preventing injury, and enhancing athletic performance. Neurokinetic Therapy is based on the premise that when an injury has occurred, certain muscles shut down, forcing other muscles to become overworked. This compensation pattern can create pain or tightness. Our Neurokinetic Therapists will teach you to retrain your body at a neural level to remove the compensation patterns. Neurokinetic Therapy addresses a wide variety of muscular-skeletal problems, such as:
• Back Pain
• Neck and Shoulder Pain
• Thoracic Outlet Syndrome
• Shoulder Impingement
• Carpal Tunnel
• Repetitive Strain
• Frozen Shoulder
• Knee Injuries
• Hip Pain
• Sciatica
• Elbow injuries
• Auto accidents – whip lash
• Plantar Fasciitis
• TMJ
• Many different kinds of athletic and other injuries
• And much more
CALL TO BOOK YOUR SESSION TODAY
Member Cost: Single Session=$65; Packages of 5=$270
Non-members pay an additional 20%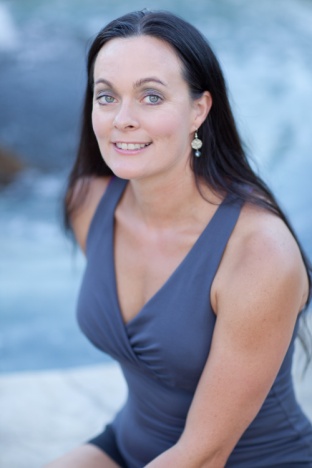 Joanne Terry
805-798-1875
-BA-Dance/Choreography
-Certified Personal Trainer & Primary Group Instructor
-Certified Zumba Instructor
-Certified Massage Therapist
-Yoga Alliance Certification
-DIO Instructor
-Pilates Trained
-Water Aerobic Certified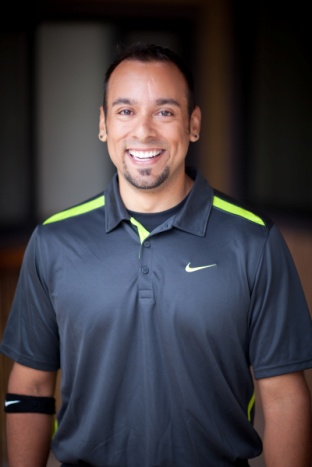 Eric Leija
805-216-4331
-BS-Kinesiology
-Certified Personal Trainer
-Certified Spinning Instructor
-Crossfit Level I Trainer
-Licensed Massage Practitioner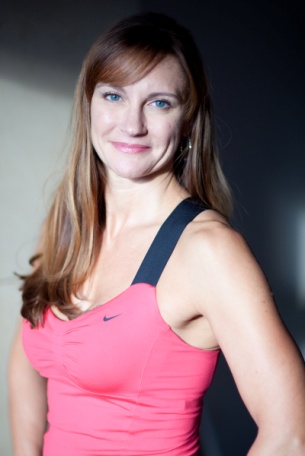 Danielle Williams
818-219-4835
-BS- Mathematics
-Certified Personal Trainer,
-Certified Corrective Exercise Specialist
-Certified Performance Enhancement Specialist
-Certified Primary Group Instructor
-Certified Advanced Spinning Instructor
-Functional Movement Screen Certified-Level 2
-Selective Functional Movement Assessment Trained
-Neurokinetic Therapy Certified
-Licensed Massage Practitioner
-USAW Sports Performance Coach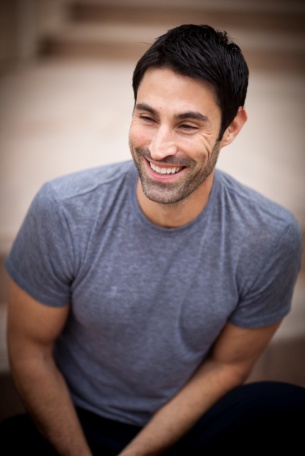 David Rogge
323-717-6018
-Certified Personal Trainer
-Functional Movement Screen Certified-Level 2
-Neurokinetic Therapy Certified
-Licensed Massage Practitioner
AQUATICS
OVAC Lap Pool Schedule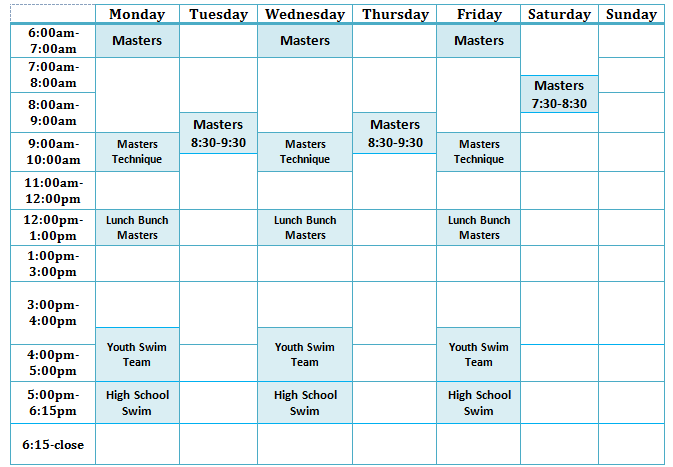 OVAC coaches will always do their best to accommodate lap swimmers. As swim class attendance continues to grow you may be asked to share a lane if you plan to swim during scheduled classes. To ensure a comfortable lap swim, it's best to plan your lap pool workout before or after swim classes.
Please note: Rick's Tuesday & Thursday Master's classes at 8am and 9am have been combined into ONE class from 8:30-9:30

PARENT AND CHILD WATER CLASSES WITH MEG
Water introduction. Learning water safety and awareness through games, songs, and water play.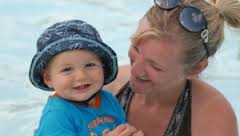 Children ages 6months-2 years
Saturday and Sunday
Session 1-May 23rd and 24th
Session 2-June 6th and 7th
10:00-11:00am
Members: $40/session, Non-Members: $50/session
Must have at least 4 families enrolled per session
Sign up at the front desk
Meet at the recreational pool
Contact Meg at meg.
mccormick4@gmail.com
PRE SWIM TEAM AND SWIM TEAM SUMMER SESSION STARTS MAY 4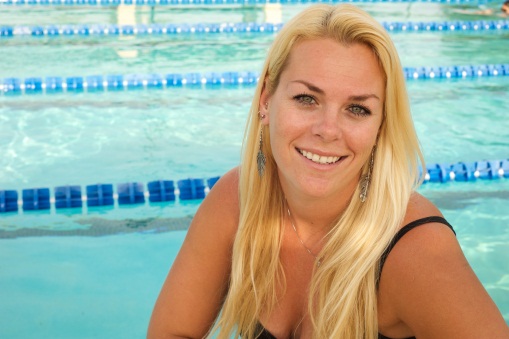 Pre -Swim Team with Coach Meg
Mondays and Wednesdays
Manta Rays (age 4-6) 3:45pm-4:15pm (pre-swim team lesson) Beginning pre-swim team. Swimmers learn the very basics to build on for future aquatic sports: kicking, side-breathing, backstroke, freestyle, wall starts, diving
Dolphins (age 6-9) 4:15pm-5:00pm (pre-competition swim team) Introduces more strokes, swimming longer distances, more freestyle work, flipturns
Cost: $65/month or $12 drop-in (nonmembers add $25)
Info:
meg.mccormick4@gmail.com

NEED TO WORK UP TO SWIM TEAM??
Meg specializes in stroke development to work up to the swim team prerequisites. Sometimes all it takes is one or two lessons. Contact Meg to set up your private lesson today!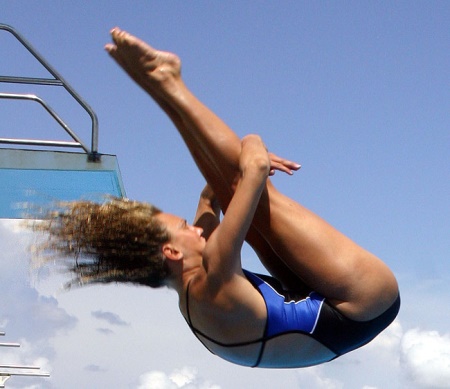 DIVING IS BACK!
Springboard diving classes will be held throughout summer. Classes are taught by Tiffanie Wright, a nationally competitive diver and experienced USA Diving coach.
Regular Classes will begin Friday June 26
Private Lessons are available NOW! To arrange a lesson:

Contact: twright@caclubs.com
Text ONLY: 805-294-8247SWIM TEAM SUMMER 12 WEEK SESSION STARTS MONDAY MAY 4th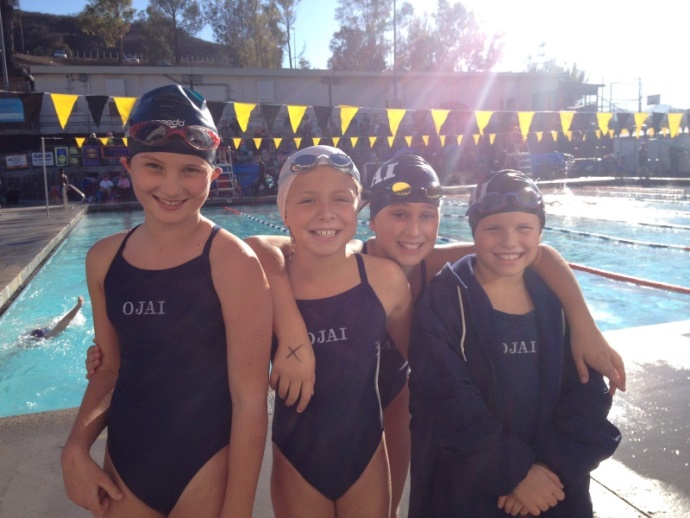 OJAI HEAT SWIM TEAM
COME JOIN US!

Practice MWF's
• A's: 3:45-5:00
• B's: 4:00-5:00
(prerequisite required)
More Info: www.ovac.caclubs (aquatics) or
echeverez@caclubs.com

SUMMER GROUP SWIM LESSONS SIGN-UPS START MAY 1ST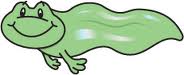 Tadpoles Level One-Introduction to Water Skills (ages 3-5) Preschool age beginners start to gain basic aquatic skills and develop comfort in the water

Minnows Level Two-Fundamental Aquatic Skills (ages 4-8) Swimmers gain more confidence with fundamental swimming skills
• Lessons offered June 15-August 14
• $75 for 4- 30 min group lessons
• 4 child max
• Sibling discount
• Refer a friend receive 20% off
• Morning and Afternoon classes available
View the Swim Lesson Calendar at ovac.caclubs.com click on Aquatics
Email:Tara Lenehan to reserve your lesson times:
ttlenehan@gmail.com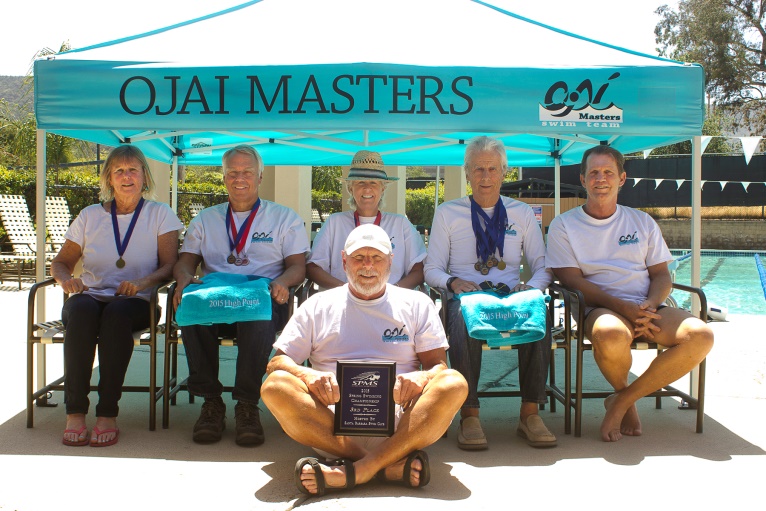 "OJAI MASTERS TAKE 3RD IN SOUTHERN PACIFIC SPRING REGIONALS" GREAT JOB OJAI MASTERS!
PILATES
STAND UP STRAIGHT!
As you know it is our God given right to stand upright as Human Beings. So let's do it correctly. There are so many daily activities in our busy society that can create barriers to this wonderful gift of ours. Just to name a few common activities, like spending too much time driving or typing at the computer can cause rounded shoulders and darted chins, or sitting too long in a desk chair and lifting heavy items improperly can cause sway backs and low back issues. So you might ask what these common conditions will do to me. Well the simplest effect that you may discover is less productive mobility. So while you are reaching for something on that high shelf, trying to make that match point, swimming that 20th lap, or landing on that rock on Pratt trail, you may feel uneven pulls in your back, shoulder, or hip. If a movement starts with misalignment in the Spinal column, shoulder girdle, pelvis, and other joints, or the stability muscles are not strong enough to hold the proper alignment throughout the movement then there will be an imbalance firing muscle pattern in the body and there is your pull which stops the productive mobility (or not preforming at your best). The worst effect of these common conditions is if the imbalance firing muscle pattern continues then over time they can turn into aliments and injuries, such as rotator cuff issues, pinch nerves, TOS (tingling thru the arm to the last two fingers), Sciatica, and SI joint problems.
To start the correction is to put the body in proper alignment and allow it to learn to feel comfortable in that position again. Then we can move in that proper alignment position by making the stability muscles strong. The easiest view for proper alignment is from the side view which consists of the ear in a line with the shoulders which are in a line with the hips which are in a line with the ankles.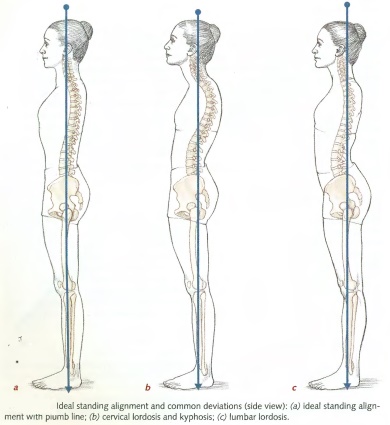 From the front view the shoulders should line up and the hips should line up equally. In the last newsletter the Posture Grid was mentioned. Julie or I would be happy to analyze your posture on the Posture Grid which is located in the Pilates Studio, and help with some postural exercises if you feel you have any of these common conditions which were mentioned or other postural concerns. Also as I mentioned that once you get in alignment then we want the stability muscles to be strong and be able to move in alignment for more comfort, force and productive movements. Pilates is a wonderful way to train to develop this strength of stability muscles for proper body mechanics.
Here is my favorite postural exercise which is so easy to do. You can do this exercise anywhere and all you need is a wall. This exercise will put you into proper alignment, help the body to start to feel comfortable there, help the pelvic to align, and start to help to counteract rounding shoulders and darting chins. This exercise will not cure structural issues (like slip disks or scoliosis), but can help with structural symptom pain and imbalance muscles. Hope this serves you well.
Exercise 1: Stand against the wall, Heels 2 inches from base board, tailbone touches wall, shoulder blades and back of head touches wall, Stand for 3 to 5 min if you can.
-then touch small baby fingers to the wall at the height of your ears, hold for 3 to 5 good breaths. If your fingers do not touch, pretend that they do, in time they will.
-then move fingers up and down wall a couple of times, make sure the three points ( tailbone, shoulder blades, and back of head ) stay touching the wall as you move your baby fingers up and down the wall.
Lastly I want to mention tomorrow, May 2nd is "Pilates Day"! This is an international recognized event to share, learn, and experience Pilates. We are going to recognize this day by having an "Open House" for the Pilates Studio. We will be having Demos on the Reformer at 9:30, 12:30 and 3:30 in the Lobby, serving refreshments, and chances to win prizes. You can also have your Postural Analysis done on the Postural Grid. Julie and I will be at the Club from 9am to 4pm to answer Pilate's questions, redeem prizes, demo, and just to meet you. Please plan to come out and join in the fun. We look forward to serving you through Pilates. Victoria Ott 805-665-7406 or Julie Fox 323-829-5562
SIP, SAMPLE, AND SEE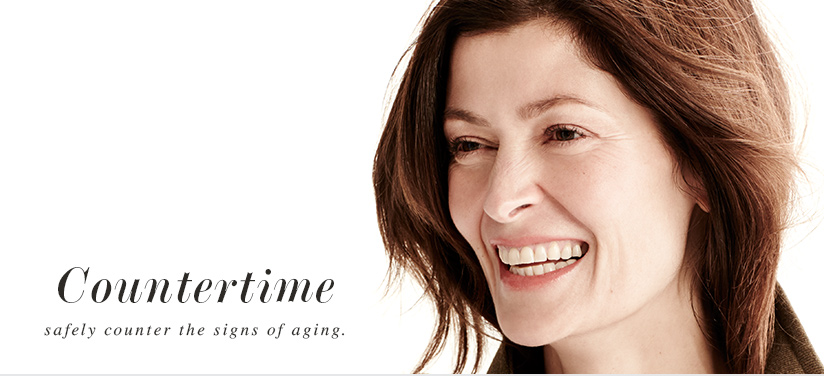 With Beautycounter and discover why we want to get safe products into the hands of everyone
Join us for conversation that will change the way you look at beauty.
WEDNESDAY, MAY 6TH
4:00-6:00PM

Ojai Valley Athletic Club
409 South Fox Street Ojai, CA 93023
Organized by Karen Watt and Clare Ochoa
RSVP:
karenwatt.beautycounter@gmail.com
http://karenwatt.beautycounter.com
http://clare.beautycounter.com