NANCY PRATHER WILL RETIRE IN JUNE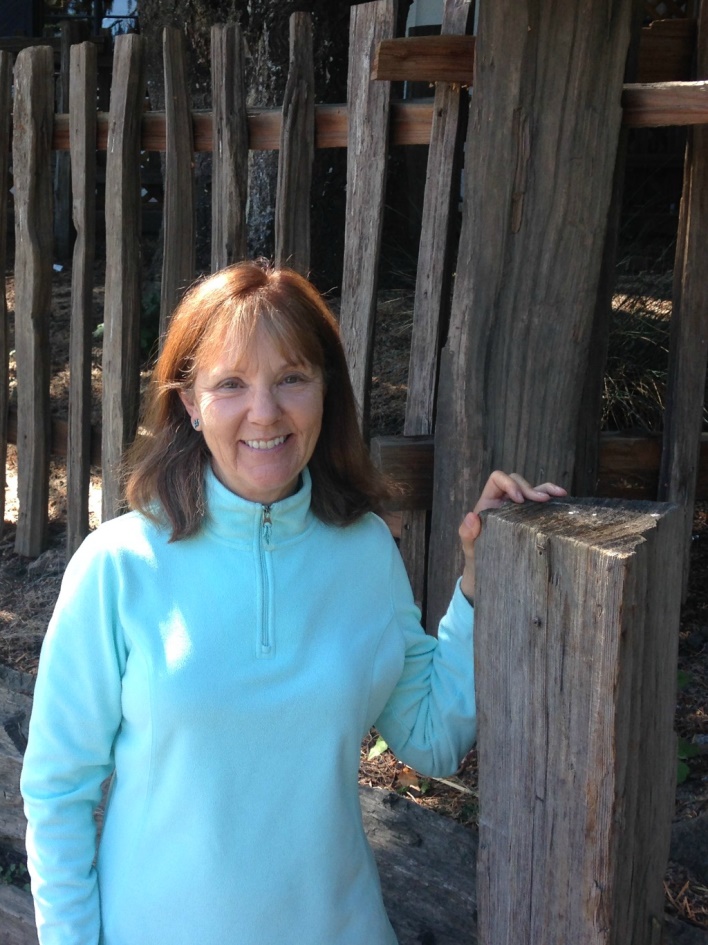 Dear Members,

As many of you know, I will be retiring in early June. I started working at the club (as the bookkeeper) in 1986. I worked for Karl Pope and at that time the club was very different. We had one pool, the Fitness Center was very small, and most of our members were tennis players.

Over the years Karl and then the current owners made many changes and with their help, plus the support of our amazing staff, we built the club into what it is today.

Many people my age dislike their jobs and are anxious to retire. That is not the case for me. I have the best job, with the best boss, at the best club and I get to work with the most brilliant, passionate and talented people I've ever met.

I want to thank each and every one of you for your kindness and understanding over the years. We are so lucky to have you as members. Your knowledge, insights, suggestions and feedback have helped us become successful.

After my retirement, Bill and I will remain members of the club, so I will see you in the gym!

Best Wishes,

Nancy Prather
 
Dues Adjustment
Whether you are a brand new member or have been with us since the beginning, I am grateful to each and every one of you for being a member of Ojai Valley Athletic Club. And I want to thank you for your patience and support during our recent construction projects.
Our next dues adjustment takes place on June 1st. Each year we evaluate the costs of running the club, while trying to keep member needs in mind. The dues increase will be reflected on your next statement. If you have any questions, please contact Nancy Prather.


HANDSTAND WORKSHOP WITH ELLEN BAIN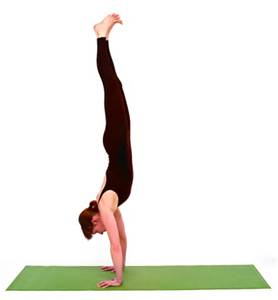 FRIDAY MAY 27TH 6-8PM
This 2 hour workshop will help you develop a steady foundation for inversions and getting over the fear of going upside down.
In this workshop, you will learn the anatomy and alignment necessary to harness your strength and set you up for success. We will explore preparatory sequences as well as modifications on how to safely, but most importantly mindfully, approach inversions so that they are fun and freeing instead of fearful. We will focus on proper alignment and attention on learning and refining traditional inversions and some fun variations.

Bring your questions and sense of adventure!
$20 Members
$25 Non-Members



WATER BASKETBALL
FRIDAY NIGHTS - MAY 20TH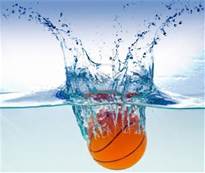 he weather has warmed up and it's time for Water Basketball. Beginning May 20th, members are invited to join the fun on Friday nights. Warm-up begins around 5:30 pm and the game begins at 6:00 pm. It's FREE and everyone is invited to join the fun.


OVAC MEMBER PARTY POLICY
Are you interested in having a party at the club? Briefly, here are the guidelines for parties.

PERMISSION: All parties must be approved by the General Manager or the Special Events Coordinator, Jami MacLean Jackson.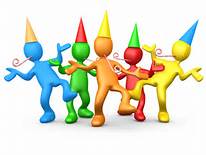 WAIVERS: Every non-member guest must sign a Guest Liability Waiver at the front desk. If the guest is under age 18, they must have a waiver signed by a parent (no grandparents, etc.) before they enter the club. Even if the guest won't be using the pool or other club facilities, they must sign the waiver.

GUEST FEE: Each non-member must pay a guest fee to attend the party. If the guest is not using club facilities (parents, grandparents, etc.) they don't pay the guest fee (but they must sign the waiver.) Members who attend the party do not pay a guest fee.

LIFEGUARD: All pool parties must have a dedicated Lifeguard during the party. This is mandatory – no exceptions.
• We charge $25 per hour for the Lifeguard. This is paid by the member/host on the day of the party.
• The party may not use the regularly scheduled Lifeguard as their Party Lifeguard.

FOOD: Member/hosts must receive GM approval in order to bring in their own food. No alcoholic beverages may be brought in. (Outside alcoholic beverages are prohibited by our Alcoholic Beverage Control License.)


OVAC POOL LIFEGUARDS START MEMORIAL DAY WEEKEND!

The Rec pool will start the summer season Memorial Day weekend with lifeguards on duty and the diving board open. Guards will be on duty Saturday, Sunday and Monday. Monday will also be a free guest day! OVAC members may bring in free guests (up to 4) to enjoy the club and the pool all day Monday. Please remember to follow the pool rules--- we want you to have a fun AND safe start to your summer.
 


HELP US SAVE OVER HALF A MILLION GALLONS OF WATER THIS YEAR!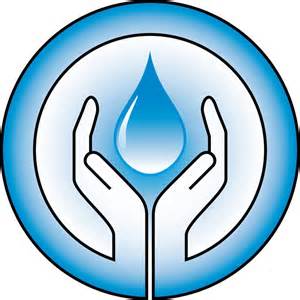 Yes, it's possible and with the disappointing rainfall this year, it is essential. Simply by reducing your shower time by just 3 minutes, we could save over half a million gallons of water in a year. Yes, you read that correctly! Cutting your shower time by 3 minutes could save about 1500 gallons on an average day at the club. Annually, this would equate to saving half a million gallons or more. Significant, to say the least!
To accomplish this water saving goal, we need your help. Remember, we all are using water from the same source, so showering at the Club does not save water. Here's how you can make a difference:
SHOWERING:
• Reduce your shower time by just 3 minutes.
• Turn off the water when you are soaping up, shampooing, and shaving.
• Limit running the water when showering to no more than 5 minutes max.
• Monitor your children when they shower. Sometimes children lose track of time or play with friends while using the showers.
TOWELS: What do towels have to do with saving water?
• The more towels we use, the more towels we have to wash, which leads to increased wash loads. Limiting your towel usage will save many wash loads per day.
• Please use only 1 towel per visit if possible.
• Bring your own towel for pool usage and reuse it.
Ojai Valley Athletic Club is committed to doing our part to conserve water. We will accomplish this with the help of YOU, our wonderful, mindful members, AND we are committed to continuing this trend until the drought is over. Please let us know if you have other suggestions!
WATER IS A PRECIOUS RESOURCE. PLEASE HELP US CONSERVE!


SPRING TENNIS CLINICS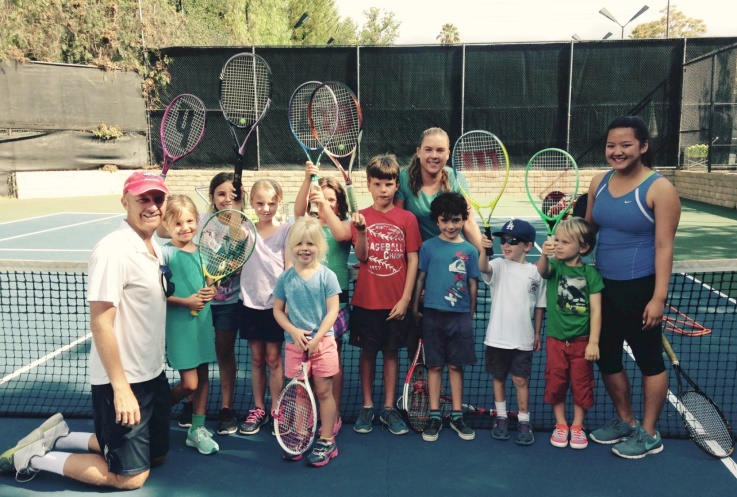 Future Stars Clinic
Level I Tuesdays at 4:00pm
Level II Thursdays at 4:00pm

Intermediate/Advanced Clinic
Wednesdays at 5:00pm

Tournament Players Clinic
Mondays at 5:00pm and Wednesdays at 4:00pm
YOGA THERAPY WITH ROBERT EVANS YRx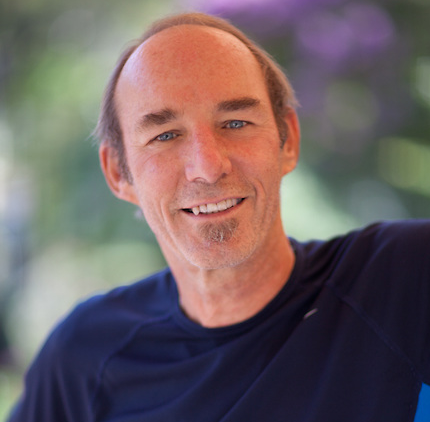 To be a yoga teacher, it usually takes 200 hours of training. To be a yoga therapist, it takes at least 1000 hours. I received my training at Loyola Marymount University. My teachers are some of the most respected doctors, chiropractors and yoga teachers in the world. Yoga therapy is usually done one-on-one or in small groups of people with similar conditions or life situations. For example, a group of people with anxiety or depression may go to an eight week course together with a teacher that adapts the practice specifically for them. As a highly trained therapist it is important to me to always individually adapt my yoga therapy for the individuals I am treating at OVAC. Despite a lot of hype in the media, research shows that because of these individual adaptations, yoga therapy is safe and effective, even for those with compromised health conditions. More and more reviews and meta-analysis (the gold standard of research) show promising results of yoga therapy for trauma, depression, cancer, and conditions like chronic and acute back pain, knee and hip pain, tennis or golf elbow, as well as arthritis. Although I have experienced astounding results time and time again over the years, it is finally becoming known and accepted by the medical field that yoga seems to work therapeutically for a lot of people!

What should you expect from a one-on-one yoga therapy session at OVAC?
•A thorough intake inquiring into your medical history, along with your physical, mental, and often emotional needs.
•An analysis of your breath, posture, gait, muscular imbalances or compensations and various yoga poses.
•Physical poses and exercises chosen and adapted for your specific needs.
•Homework (yoga therapy really works, but in order for it to work, you have to practice!)

A large survey just released in January 2016 shows that the number of yoga practitioners in America alone is now 36.7 million, up from 20.4 in 2012. This is a huge number and a dramatic increase. Also, scientific research is beginning to support yoga for various health conditions. Yoga therapy addresses the underlying root causes of our pain and suffering, which are often subtle and deep. We are trained to read both x-rays and MRI'S

Please feel free to contact me with questions or to book your first Yoga Therapy session to treat issues affecting you or your loved ones.
Namaste,
Robert Evans YRx (805)798-2810


HOW TO DO ONE PERFECT PUSH-UP
By Danielle Williams, Fitness Director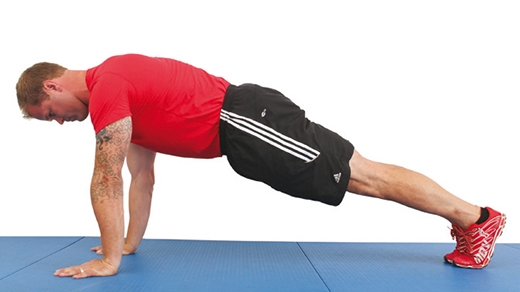 Exercising with intent is crucial to improve and avoid injury. By focusing on doing every single repetition with correct form, you will find that you automatically increase your percentage of quality reps. And you might be amazed at how few quality reps are actually needed to make strength gains! As a bonus you will also learn a lot about your body and building strength through appropriate tensioning of the body. This will allow you to increase your baseline of strength and will lead to easier attainment of your fitness goals.

1. Start on all fours
2. Place your hands approximately shoulder width apart, with shoulders positioned over the hands)
3. Focus your eyes on your fingertips while actively screwing your hands into the floor to set the shoulders into their socket
4. Extend both legs out straight with feet together and squeeze the glutes (note that putting legs and feet together allows for maximal glute activation and tension in the torso)
5. Point your belly button toward your face (posterior pelvic tilt)
6. Keeping your weight centered over the center of the hands and the forearm vertical (elbow inline with wrists), start lowering into the bottom position.
7. Keep your elbows in fairly close to your rib cage—no chicken winging allowed! Keep your butt squeezed, belly tight and forearms as vertical as possible.
8. Pause momentarily at the bottom
9. Visualize sending compressed air from your belly out through your palms as you power back up. As you press out of the bottom position, there should be no change in your spinal or shoulder position. Your back should be flat and your shoulders retracted (pulled back)
10. Still screwing your hands into the ground (the pits of your elbows will be facing forward), extend your arms and reestablish the top position
11. Approach your setup and each single rep with intent
Source: Karen Smith, Chief SFB, Master SFG and Dr. Kelly Starrett "Becoming a Supple Leopard"
 
NO PAIN NO GAIN! REALLY???
By Danielle Williams, Fitness Director

In the last 12 years I have noticed that fitness activities come in MANY different varieties. I've also noticed a trend – the more "intense" the activity, the more it seems to appeal to people. The downside to this is that people seem to be losing sight of why they are exercising in the first place.
Here at OVAC most members tell me that they're primarily concerned with losing weight or building strength. Rather than keeping the focus on how to best achieve these goals, I see people shift their focus and instead value how "intense" or "difficult" a workout can be. In addition to the wrong emphasis, this also detracts from safety and injury prevention in exchange for intensity.
Metabolic or High Intensity Interval Training or any "beast mode" workout is a very hot trend in the fitness industry. But problems arise when the only way you measure the effectiveness of this style is in either pain or fatigue or soreness. Literally millions of people are trying intense and extreme styles of training, but some basic rules of training are getting lost in the quest for intensity. One goal of OVAC's Thrive Performance Small Group Personal Training is to ensure that you work but still are productive and safe, each and every session.
Safer and More Effective Metabolic Training-Thrive Performance Small Group Training
1. Technique should not be sacrificed for intensity No matter how hard you think you are working, there is no excuse to use bad form. Whether the goal is to burn fat or build strength, there is nothing to support the risk of injury due to incorrect technique. In Thrive Performance Small Group Training we make it a point to ensure that your technique stays tight.
2. Fatigue or soreness is not necessarily productive Feeling wiped out after a workout does not mean you are doing it right. Concepts like "No Pain, No Gain" have been so ingrained into us that a common goal in training is annihilation. Instead of seeking exhaustion as a goal, Thrive Performance Small Group Training strikes a balance between work and recovery to achieve amazing results quickly and safely. Of course, your training may at times produce soreness and fatigue, but it should never be your goal.
3. Recovery should be the first thing built into any program You do not improve during your workout, you improve when you are recovering from it. During the recovery period between metabolic training sessions, muscles are built and fat is lost. Recovery, therefore, is not doing nothing, it is doing the most important thing for making improvements. Thrive Performance Small Group Personal Training consists of a planned proper amount of recovery in between sets and circuits as well as in between training sessions.
4. Proficiency in exercise technique is paramount Doing new exercises each workout is fun. The trouble is that most people have not put in the repetitions needed on any one particular exercise to earn the right to progress to a new exercise. Thrive Performance Small Group Personal Training allows your body and your brain to learn and to adapt and to actually improve.
5. Select appropriate exercises and correct weights Adding too much weight or unrealistic exercises does not make you better, it simply means your ego is getting in the way of your results. Too much weight can also make you slower and remove the whole purpose behind metabolic training, which is to used speed and power to create a metabolic effect. Thrive Performance Small Group Training is committed to showing you how to selecting the correct exercises and weights (those you can execute with good form) to guarantee you achieve your fitness goals without injury.
Let us show you the magic of Metabolic Training for fat loss and incredible strength gains. SCHEDULE A COMPLIMENTARY THRIVE PERFORMANCE SMALL GROUP TRAINING SESSION (does not apply to members currently participating). Who are these sessions for? Literally anyone looking to get fitter, leaner or stronger because each exercise will be adapted to your individual needs and fitness level. These sessions are fun without the insane drill sergeant, boot camp style scariness. We are here to make your session fun, informative and effective. Call to schedule your FREE SESSIONS today:
Mon & Weds 9:45am; Tues & Fri 8:30am; Weds & Fri 4pm | Danielle Williams | 818-219-4835
Mon & Weds 5pm; Sat 9am | Sarah Sidote-Ortiz | 805-218-0874
Weds & Thurs 8:30am | Jeff Hoefling | 805-512-1880
Tues & Thurs 4pm | David Rogge | 323-717-6018
Tues & Thurs 6am | Corkey Solow | 805-218-4629


TENNIS NEWS
We just go done with an amazing Ojai Tournament! It's so exciting to be able to go from one venue to another and see world class tennis! The PAC-12 Ladies at the club was once again, fantastic! I want to personally thank all the OVAC tennis members who worked so hard to make it look so easy. More specifically, The Ojai Tournament President, Mike Borders should be very proud of the great work he did during the week. As the tournament concludes, it means that summer is just around the corner. Look for our Tennis Cardio class to start up soon along with Men's evening doubles clinics. Of course, the junior summer camps can't be missed! We have the dates set and sign ups will be located in the front lobby of the club. Have a great May!See Ya on the Courts!
Ryan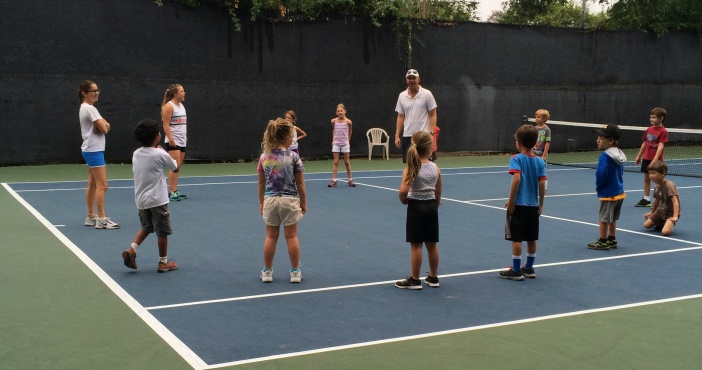 OVAC SUMMER TENNIS PROGRAM 2016
Come join Ryan Gaston and his staff this summer for a great time on the tennis courts! With a 5:1 student to coach ratio, we promise your kids will get the most out of our programs. From intro to tennis all the way to tournament players, we have something for everyone!
Future Star Tennis Program (Ages 4-8)
Time: 9:00-11:30 Cost: $100
This program is a great intro for kids looking to get interested in the game. We will cover the basics while having fun playing different type of games geared towards their tennis future. Tennis from 9:00-11:00 then Instructional Water Activities
11:00-11:30June 20-24 July 11-15 August 8-12

Intermediate/Advanced Tennis Program (Ages 9 & Up)
Time: 9:00-12:00 Cost: $125
This program covers many different levels. We divide the players according to their skill and ability. The program will push players with intense drills while also having fun with games and competition. Tennis from 9:00-11:30 then Instructional Water Activities 11:30-12:00
June 27-July 1 July 18-22 August 1-5 August 15-19

Ladies Tennis Camp
Time: 9:00-11:00 Cost: $80
This is a great clinic for ladies wanting to take their game to the next level. Each day we focus on different aspects of the game. The camp will be designed for Intermediate/Advanced players.
July 25-28


PRE SWIM TEAM SUMMER SESSION STARTS MAY 2ND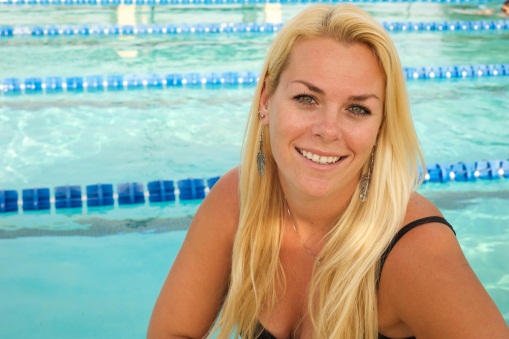 PRE -SWIM TEAM WITH COACH MEG MONDAYS AND WEDNESDAYS
•
Manta Rays
(age 4-6) from 3:45pm-4:15pm (pre-swim team lesson). Beginning pre-swim team. Swimmers learn the very basics to build on for future aquatic sports: kicking, side-breathing, backstroke, freestyle, wall starts, diving
•
Dolphins
(age 6-9) from 4:15pm-5:00pm (pre-competition swim team) Introduces more strokes, swimming longer distances, more freestyle work, flipturns
Cost:
$65/mo or $12 drop-in (nonmembers add $25)
Info:
meg.mccormick.4@gmail.com
NEED TO WORK UP TO SWIM TEAM ??
Meg specializes in stroke development to work up to the swim team prerequisites. Sometimes all it takes is one or two lessons. Contact Meg to set up your private lesson today!
Private Lessons: $150.00/4- 30 min lessons $40/1-30 in lesson
OJAI HEAT SWIM TEAM! COME SWIM WITH US!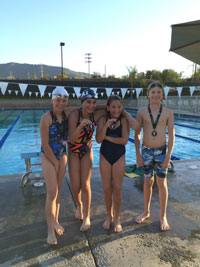 First Place 9-10 Medley Relay Team SCY 2:40.01
(From the Left) Tayten Niederhiser, Ela Ruf, Eva Lechner-Hill, Quin Seider
We have 8 spaces available on our "B" team! Come check us out!
More Info:
www.ovac.caclubs (aquatics)
echeverez@caclubs.com

Practice MWF's
• A's: 3:45-5:00
• B's: 4:00-5:00
(prerequisite required) 
SUMMER GROUP SWIM LESSONS SIGN-UPS START MAY 1ST
Parent and Child-(ages 1-3)
Water introduction. Learning water safety and awareness through games, songs and water play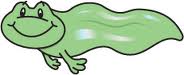 Tadpoles-Beginners (ages 3-5)
Preschool age beginners start to gain basic aquatic skills and develop comfort in the water

Minnows-Advanced (ages 4-8)
Swimmers gain more confidence with fundamental swimming skills
Swim lessons begin June 7th and will end August 25th
Tuesdays, Wednesdays and Thursdays 9:30 am-1:45pm
Tuesdays:
Mommy & Me 9:30-10:00
Beginners: 10:15 - 10:45; 11:00 – 11:30
Advanced: 11:45 - 12:15; 12:30-1:00, 1:15-1:45
Wednesdays:
Beginners: 9:30 - 10:00; 10:15 - 10:45; 11:00 – 11:30
Advanced: 12:15 - 12:45; 1-1:30, 1:45-2:15

Thursdays:
Mommy & Me 9:30-10:00
Beginners: 10:15 - 10:45; 11:00 – 11:30
Advanced: 11:45 - 12:15; 12:30-1:00, 1:15-1:45
WAYS TO REGISTER:
By email:
• Contact
ttlenehan@gmail.com
to register and request lesson dates
In Lobby Sign-up sheet:
• A sign-up sheet will be posted in the club lobby for you to register at your convenience, Tara will contact you to reserve your classes
Members $60/4 30 min lesson (4 swimmer max/3 minimum per class)
Non Member add $15
*Receive 20% off of your child's group lesson when you refer a friend & we offer $5 sibling discount
*no lessons July 29 & 30

Lessons are purchased in a package of 4. You may decide to use and schedule your 4 lessons at your convenience; however we suggest trying to schedule lessons concurrently so that your child benefits from repetition. You can decide to purchase multiple packages of 4 lessons and schedule them throughout to guarantee a spot throughout the summer. Lessons will only be reserved after payment is made. Allow 24 hrs. for cancellations. No shows will be charged.
Only ONE makeup class is allowed per 4 lessons purchased.
Email:Tara Lenehan to reserve your lesson times:
ttlenehan@gmail.com
PILATES AND POLO
By Julie Fox, Pilates Instructor
Not many of us play polo. Some of us do ride horses. As I have mentioned in previous newsletters, I rode horses since I was a young girl. There was a long period of time when I didn't get on a horse. When the opportunity came where I could ride again, I was in my late 40's. My husband was very concerned about me getting on a horse. Actually, the concern was me falling off of the horse. Which, thank goodness, hasn't happened so far.
So, back to playing polo. I recently read an article about a young woman, in her 40's, who never thought polo would become her passion. A polo match is physical. It is divided into six chukkers, each lasting seven minutes. Breaks are three minutes, with a 15 minute half time. Four players from each team are on the field; they score by driving the ball into the opposing team's goal. There are eight people and horses on the field, plus two refs. The horses are running very fast and changing directions quickly, plus a solid plastic ball is traveling at around 100 miles per hour. In polo, your butt rarely touches the saddle. You have to squeeze your knees and engage your inner thighs at all times to control the horse. You're leaning way out to the side of the horse, twisting and throwing your reins to change directions. Your core is your primary aid for stability. This woman has found that Pilates helps her to maintain a strong core and flexible spine.
For many of you who play competitive sports and for those of us who find daily twisting and turning challenging at times, Pilates can be helpful as it focuses on all of the ranges of motion; flexion, extension, lateral flexion and rotation. Pilates not only made this rider's core stronger for playing polo, but I am sure her every day movement is more balanced, fluid, and comfortable. We can still strengthen our core and enhance our every day movement even if we never get on a polo pony.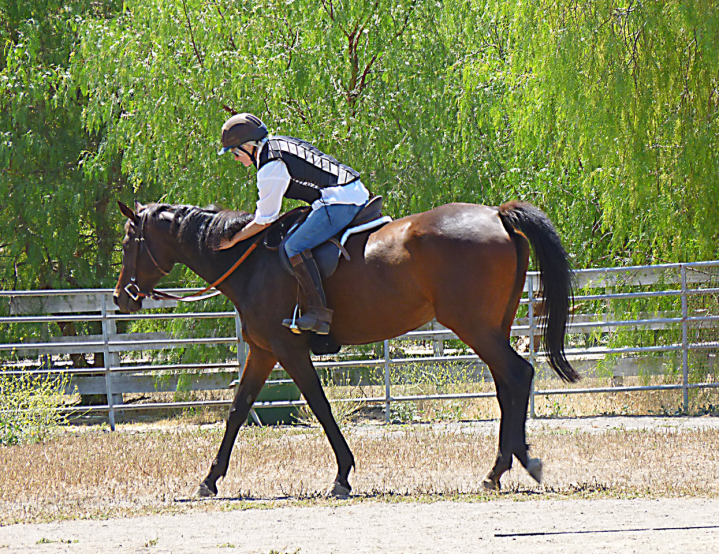 Pilates Instructor, Julie Fox, on Twister
"Pilates develops the body uniformly, corrects wrong postures, restores physical vitality, invigorates the mind, and elevates the spirit." Joseph Pilates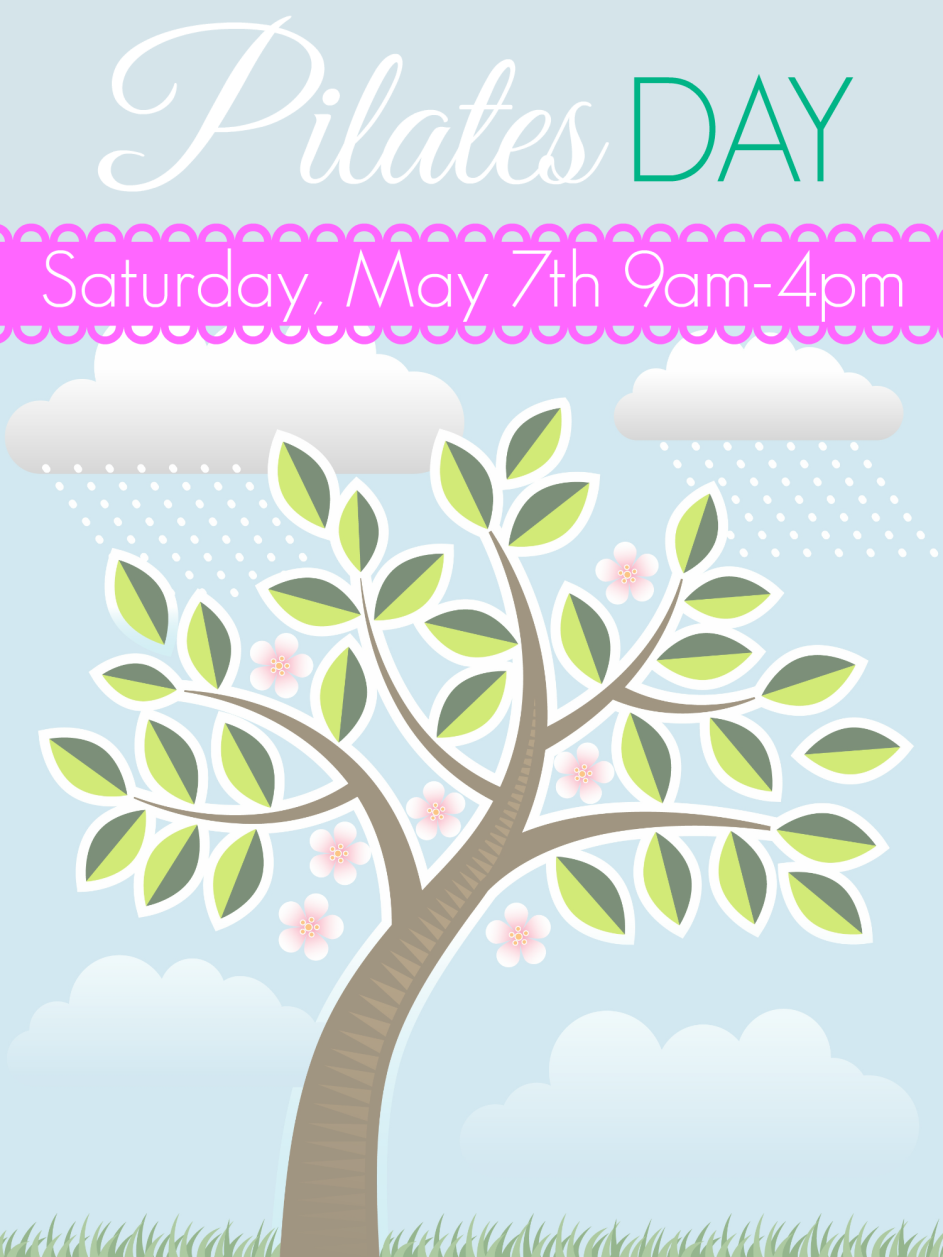 Remember soon is Pilates DAY
Don't forget to come and PLAY
We'll have such fun you'll want to STAY
The date is not far AWAY
May 7, 9:00am-4:00pm
at the OVAC