CLUB NEWS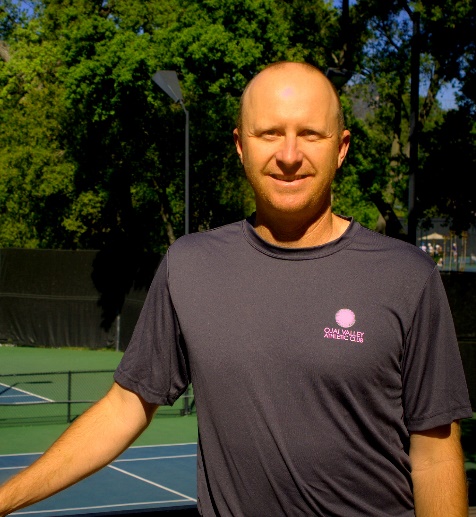 I hope everyone is enjoying the club with this amazing weather!! It is great to see all the activity happening around here this time of the year. This month is going to be another great time to hang at the club. Come lay and relax around the pool or maybe hit a few tennis balls on the new courts. At the very least, get a great workout with one of our group fitness classes!
We would love to see you this month! We are also getting ready for summer with fun events lined up just around the corner!!
See Ya at the Club!!
Ryan 
PERSONAL TRAINING OFFERINGS
REHAB, REBUILD, ROCK ON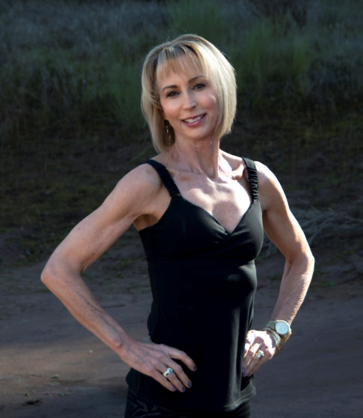 REBUILD SMALL GROUP TRAINING
Mondays and Wednesdays 8:30am
OVAC is unique and special because of YOU. And we are pleased to present a NEW OFFERING for our deconditioned or mature members who want to engage in life as fully as possible. Our new REBUILD SMALL GROUP TRAINING is the most effective, pain-free and cost efficient way to look and feel younger.
Exercise for mature populations or those who aren't in shape can be a scary prospect. You want to stay fit and healthy, but the fear of injury (both past and future) is real. You need a coach who understands what you are experiencing both physically and mentally. You need someone to listen and understand your needs. Certified Personal Trainer Corkey Solow is ready to show you how you can experience what she has lived daily – exercise can change your life and ensure that you never feel your age. Her unique guided programs have been developed with her solid 30+ years of fitness experience.
Now is the time to start with the right guidance - it is literally never too late and no one is in too bad of shape. Corkey is passionate about providing you with a positive attitude about exercise by showing you how to move safely. REBUILD SMALL GROUP TRAINING will allow you to realize your potential for physical, social and mental well-being. And of course, Corkey's primary focus will be to increase your strength, joint range of motion and stamina to make each and every day vital.
THE REBUILD GROUP WILL MEET MONDAYS & WEDNESDAYS AT 8:30AM IN OUR DOWNSTAIRS FITNESS CENTER FOR 45 MINUTES. THE COST IS $99.25 FOR ONE SESSION A WEEK FOR A FOUR WEEK COMMITMENT, OR $198.50 FOR TWICE A WEEK. $30 DROP-IN.
Space is very limited so, if you are ready to let Corkey share with you the spirit of ACTIVE AGING and definitely prove that age is nothing but a number, enroll now by emailing Fitness Director Danielle Williams at
dwilliams@caclubs.com
or call her at 818-219-4835.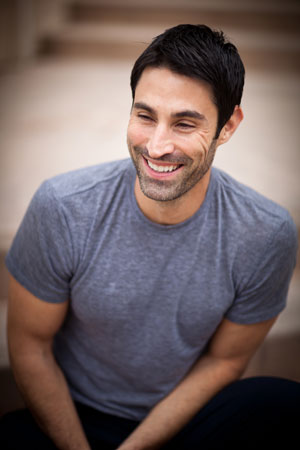 REHAB SMALL GROUP TRAINING
FRIDAYS AT 9:45am
Are you tired of constantly being in pain? Or do you seem to end up injured every time you try to start an exercise program? OVAC's new REHAB SMALL GROUP TRAINING program was created specifically with you in mind. REHAB SMALL GROUP TRAINING is open to all who want to get out of pain and make sure they stay out of pain.
Certified personal trainer, manual therapist and massage therapist David Rogge has a unique background in pain treatment, exercise therapy and corrective exercise that can help you feel fit and healthy without fear.
As an empathetic coach who understands how frustrating injuries or the tweaks and twinges of aging can be, David has designed a special program based upon his extensive education and experience that will progress you past the hurdle of pain or injuries. It's time to move again and feel good about it.
THE REHAB SMALL GROUP TRAINING WILL MEET FRIDAYS 9:45am IN OUR DOWNSTAIRS FITNESS CENTER. THE COST IS $99.25 FOR A FOUR WEEK COMMITMENT OR $30 DROP-IN. PRIOR TO YOUR FIRST SESSION, DAVID WILL SCHEDULE A COMPLIMENTARY PRIVATE SESSION WITH YOU TO ASSESS YOUR INDIVIDUAL NEEDS.
In order to give you the attention you deserve, space will be extremely limited. To enroll contact David at 323-717-6018.
WHAT'S NEW IN GROUP FITNESSTUESDAYS 7pm WEEKEND WARRIOR
will be led by superstar and supermom Erin Foley effective immediately. Join Erin for a high energy cardio class designed to help you develop your inner warrior. Deconditioned members may be very challenged by this class.
SATURDAYS 9am AQUAROBICS
with Mari Ellen will be added to the Summer Schedule only, beginning May 27th. Safely challenge your balance, strength and flexibility while improving your endurance and energy levels in a class that deconditioned members should feel comfortable taking.
MONDAYS 6:30am CORE FITNESS YOGA
. We will unfortunately be saying goodbye to Fay Bouman as she leaves the state of California to explore new ventures. We wish Fay the best and will miss her beautiful spirit. This time slot will remain empty until July.
FRIDAYS 8:30am SPIN
-Part-time Ojai resident Gary Liptak is headed back East this month and we will definitely miss his teaching. We are currently seeking a replacement instructor but will remove this time slot from the schedule if we cannot find an instructor. Please contact Fitness Danielle Williams at dwilliams@caclubs.com if you have been thinking of becoming a Spin instructor and you're ready to rock the house.
ROCK ON SMALL GROUP TRAINING
Different. Cutting Edge. Invigorating. FUN & SAFE. Rock On Small Group Training is THE way to get fitter faster. Try a complimentary session to fully understand how combing the benefits of strength training and cardio into a single fully body sweat session will skyrocket your fitness and change your body rapidly. Don't hesitate – these workouts are adaptable for ALL AGES & FITNESS LEVELS.
THE COST IS $99.25 FOR ONE SESSION A WEEK FOR A FOUR WEEK COMMITMENT, OR $198.50 FOR TWICE A WEEK. $30 DROP-IN.

MON & WEDS 9:45am with Danielle 818-219-4835
TUES & FRI 8:30am with Danielle 818-219-4835
TUES & THURS 6:00am with Corkey 805-218-4629
TUES & THURS 4:00pm with David 323-717-6018
TUES & THURS 5:00pm with Sarah 805-218-0874
SAT 9:00am with Sarah 805-218-0874
Contact the personal trainers above to schedule your first session of our most popular and affordable personal training offering.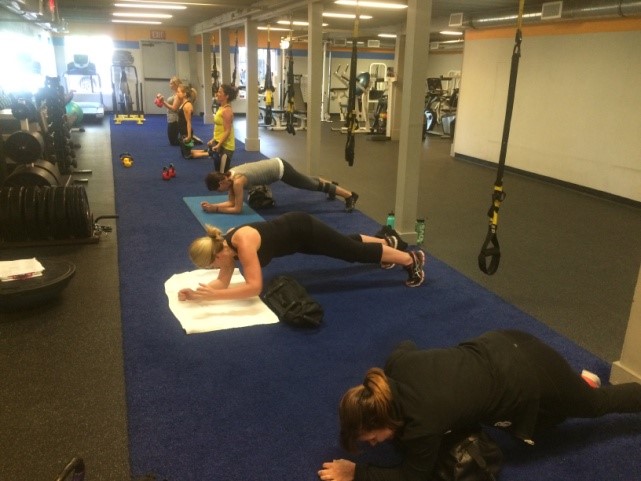 GO BABY GO
By Danielle Williams, Fitness Director

We've all seen babies crawl. Awww, so cute. But guess what? Crawling could be the one thing that improves your health, your strength, your mobility, and your performance and help you toward any fitness goal. It could even improve your ability to think, focus, and reason.

Crawling is the coordinated opposite limb movement that our adult walking pattern is built upon. Crawling teaches our shoulders and our hips how to work together in a coordinated fashion. Crawling also reflexively stimulates the muscles throughout your arms, legs, and torso to fire through the sensory nerves in our hands and feet. These sensory nerves act like buttons that when pressed leads to instant muscle contractions throughout the body. Every time these sensory nerves are fired up, your reflexes become a little more efficient and sharp.

Crawling aids your central nervous system similar to pressing restart on your computer. By resetting your central nervous system, you can experience lower stress levels, faster recovery times from your workouts or the stress of day-to-day living.

It may also surprise you to realize that crawling can be quite physically demanding. Moving your shoulders and hips in a deliberate, controlled, coordinated, contra-lateral pattern is not as easy as it sounds. I challenge you to attempt to crawl for 5 minutes as shown in the video below. If you find you are getting tired or losing form, simply put your knees on the ground and continue crawling on your hands and knees until you are ready to lift the knees again.
Forward Crawl:
1. Place wrists under shoulders and knees under hips.
2. Maintaining a flat back, lift knees 2 inches off the ground.
3. With knees hovering, move the opposite hand and foot forward, maintaining a flat back. Repeat with the other hand and foot.
4. Move slow and deliberately.
There are many ways to make crawling easier and harder to suit any age or ability. Please feel free to reach out to me for more details at 818-219-4835.
A MESSAGE FROM OUR MEMBERS
PERSONAL TRAINING GETS PERSONAL
WITH JEFF HOEFLING

"Several years ago, at the age of 74, I was an aging, sedentary, overweight woman, playing with my two year old granddaughter Christmas morning on the living room rug. When I tried to stand up, I found myself holding on to the furniture, unable to rely on my muscles to do the job. The inner me felt young, but I realized something had to change.
So, two weeks later, having made a New Year's resolution as so many do, I joined the local athletic club. Even walking up the stairs to the entrance, I needed to hang on to the side rails. I walked to the front desk and asked if anyone there could teach me how to get up from the floor without hanging onto furniture. It was my good luck that a tall, lanky trainer, Jeff Hoefling, walked over and, giving me a stern look, said "follow me" as he walked upstairs to the second floor.
I followed Jeff. I thought I was there to look around and ask him a few questions then leave, but instead, he asked me to "get down on the floor". And so I did. He demonstrated how to easily and safely get up from the floor. I practiced his moves several times, with him observing me until I got it right, I realized I could get up from the floor without feeling clumsy by using muscles I already had but didn't know how to use.
Jeff's approach to fitness training made me feeI secure enough to move forward, giving me a sense of achievement right away. Jeff is an unusually knowledgeable and skillful trainer. He really walks the walk with twenty year's experience as a trainer and being very fit himself.
For the last two years, with regular half-hour daily workouts, my body has been transformed by Jeff. His specific fitness goals for me of resistance training, rowing, strength training and metabolic training exercises were met in a painless, incremental way. Now at 76, I'm as fit as any forty to sixty year old woman, 65 pounds lighter. I'm able to walk long distances, sleep well, lift weights and ride a bike. My friends and family are amazed at my transformation. My body is stronger today because of Jeff's program.
Many may call themselves trainers, but few are as skilled as Jeff in changing you into the fit person you want to be. It is easier than you think."
-OVAC Member & Everyday Athlete Victoria Baldwin
"Hey Jeff,
Just a quick note to let you know how much you have me helped change
my life. When I first started working out with you several years ago, I had all sorts
of imbalances and problems in my body. From the ground up, from my feet
to my head, you have guided me, encouraged me, and pushed me to make
the changes I need to make to fully enjoy my life.
I am stronger, better balanced, more coordinated, lighter on my feet, and
more comfortable in my skin than ever before. Twice a week I know what I
need will be the focus for an hour. And that makes all the difference.
I give myself the gift of time training with you, because taking care of myself
is my responsibility. Thank you Jeff for caring enough to help me really
understand what I need for strength, wellness, and peace of mind.
With much gratitude,
Josh" (OVAC Member)

If you would like to meet with Jeff to discuss your fitness goals, please call him at (805)512-1880.
THE PILATES CLIENT INTERVIEW
By Julie Fox, Pilates Instructor

Continuing the series of Pilates client interviews, OVAC Pilates client, Ashley Ramsey, has agreed to be the interviewee.

Julie Fox: How long have you been doing Pilates? Ashley Ramsey: I have been doing Pilates for about 4 months now and plan on continuing.
JF: What motivated you to start doing Pilates? AR: I really wanted to work on my flexibility along with gaining strength in my core. I never focused on core training before and I know Pilates is all about using and engaging the core muscles.
JF: What has it done for your body? AR: I feel stronger in my core, legs and arms which I love. I also see results in how my body looks.
JF: What are a few of your favorite Pilates exercises and why? AR: I love the Side Overs on the reformer. I really feel those the next day and I love it. Also, I love Side Split on the reformer which works your inner thighs.

JF: What is your favorite Pilates apparatus? AR: I like using the reformer the best. It targets specific areas that I love working.
JF: What is a common misconception about Pilates? AR: I think a lot of people think it's more for stretching and they might think there really isn't any kind of actual workout where you sweat. But, you do, trust me…. I have to actually take a break at times because my legs get so tired.
JF: What would you tell someone considering doing Pilates but doesn't know much about it? AR: I would say, give it a try! Take a couple sessions and step out of your comfort zone and your normal workout routine because it's a lot of fun and you see results if you dedicate yourself……It's important to know how to stretch and warm up your body before and after your workout and Pilates mixes that with a targeted workout.


CARDIO TENNIS WITH THOMAS
We will offer cardio tennis during the summer at 8:15am on Fridays. This is FREE to tennis members. Join Thomas for a great cardio workout mixed with fun tennis drills!
Look for more details next month.
 
JUNIOR TENNIS CLINIC SCHEDULE
Future Stars
Ages 4 to 5, Saturday 10-11
Ages 6 to 8, Saturday 11-12
**For more information please contact Katya at 805-798-3699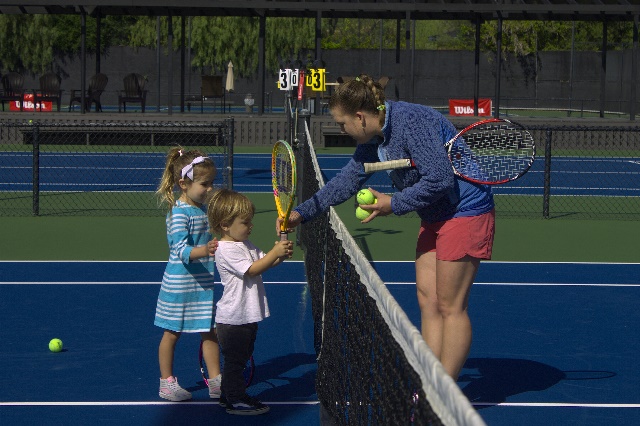 Intermediate Clinic
Thursday 4-5

Advanced Clinics
Monday and Wednesday 4:30-5:30pm
**For more information please contact Thomas at 805-407-4481



SUMMER TENNIS CAMPS
Sign up in the lobby!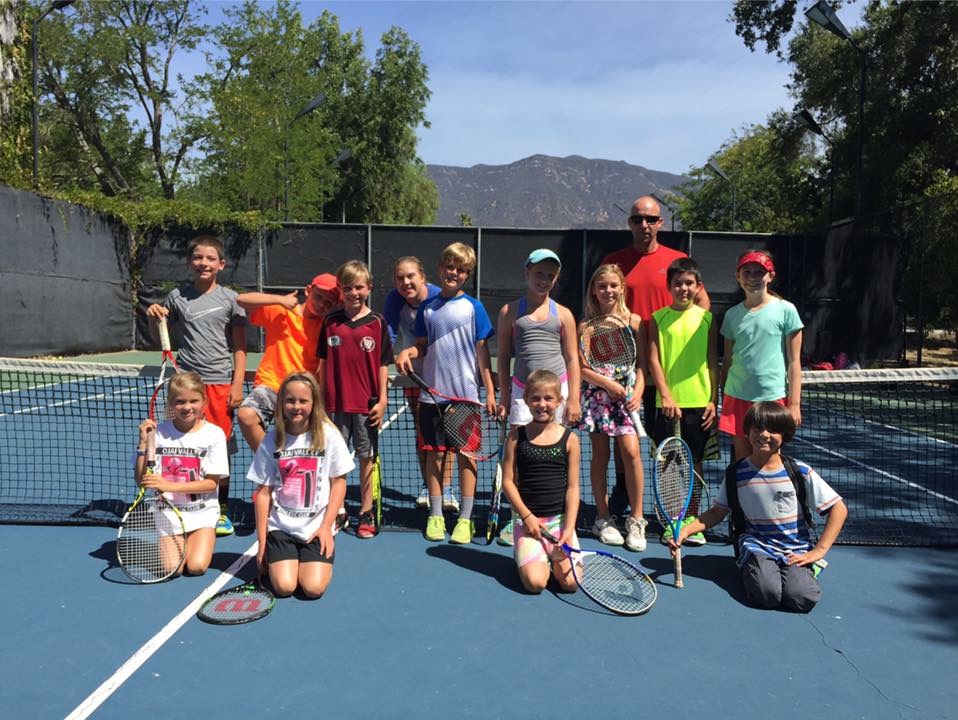 FUTURE STARS
Ages 4-8
Time: 9am-11:30am, Cost: $125 Member, $150 Non-Members
This program is a great intro for kids interested in the game. We will cover the basics while having fun playing
different types of games geared towards their tennis future. Tennis from 9-11am, swim from 11-11:30am.
Session 1: June 19-23rd
Session 2: July 3-7th
Session 3: July 17-21st
Session 4: July 31-August 4th

INTERMEDIATE AND ADVANCED
Ages 9-15
Time: 9am-12pm, Cost: $150 Members, $175 non-Members
This program covers many different levels. We divide the players according to their skills and ability.
The program will push players with intense drills while also having fun with games and competition.
Tennis from 9:00-11:30am, swim from 11:30am-12 Noon.
Session 1: June 26-30th
Session 2: July 10-14th
Session 3: July 24-28th
Session 4: August 7-11th
Session 5: August 14-18th
 
LEARN TO SWIM AT OVAC

PARENT & CHILD-Water Introduction (ages 1-3)
Fun water introduction and acclimation to group lessons, swimmers learn water safety, comfort, and awareness with games songs and play.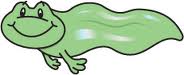 TADPOLES LEVEL 1-Water Skills and Safety (ages 3-5)
Preschool age beginners start breath holding and blowing bubbles while gaining arm stroke and kicking. Emphasizes water safety while having fun and gaining confidence



MINNOWS LEVEL 2-Fundamental Aquatic Skills (ages 4-6)
Focus on front and back glide, breathing, freestyle, backstroke. Swimmers gain endurance and stroke skills.



SHARK LEVEL 3-Stroke Introduction (ages 5-9)
Swimmers learn improved stroke mechanics and efficiency swimming longer distances, diving and swimming in deep water.

Cost: $90/session Non-members $108
Questions: Contact Wendy Hellstrom whellstrom@caclubs.com
Register Online www.ovac.caclubs or at the Front Desk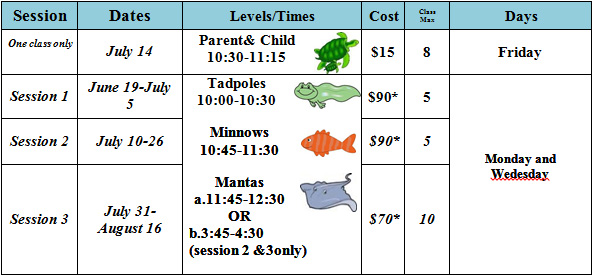 *Non-member ADD $15
Questions: Contact Wendy Hellstrom whellstrom@caclubs.com


OVAC POOL LIFEGUARDS START MEMORIAL DAY WEEKEND!

The Rec pool will start the summer season Memorial Day weekend with lifeguards on duty and the diving board open. Guards will be on duty Saturday, Sunday and Monday. Please remember to follow the pool rules--- we want you to have a fun AND safe start to your summer.



BOOK PRIVATE AND SEMI-PRIVATE SWIM LESSONS NOW!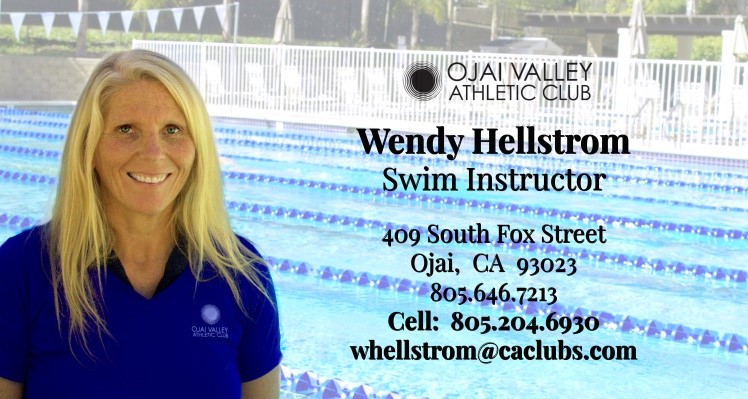 PRIVATE SESSIONS:
Members: $40 for 1 30-minute session, or
$150 for 4 30-minute sessions
Non-Members: $48 for 1 30-minute session, or
$180 for 4 30-minute sessions


SEMI-PRIVATE (2 SWIMMERS):
Members: $60 for 1 30-minute session, or $220 for 4 30-minute sessions
Non-members: $70 for 1 30-minute session, or
$260 for 4 30-minute sessions
WIN 40% OFF YOUR NEXT CHILD CARE PUNCH CARD!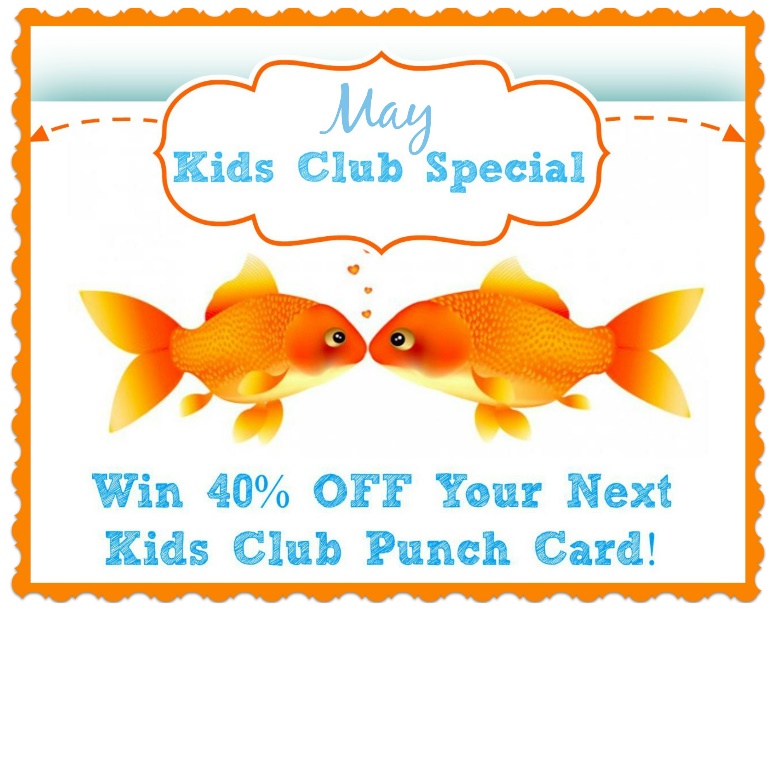 Purchase a Kid's Club Punch Card in May and you will be automatically entered into a drawing to win 40% OFF the purchase of your next punch card. Every punch card purchased in May will receive 1 extra hour applied to your punch card.

INCREASE YOUR ODDS OF WINNING!
Your name will be entered for each hour that you use in May!