We are rockin' through the summer here at OVAC! We had a great Pool Party last month with amazing bands and fun events for kids. Look for more exciting events this month! We will start off with a fun Trivia Night Thursday the 5th at 5:00pm. We will start having Trivia the first Thursday of every month if we get enough interest. We will also have a fun wine tasting this month. We are still dialing in the details but if any of you have been to one of the past tastings, you know it's a good time!
As August hits, please be aware of the heat and be careful when playing tennis or doing any type of exercise outdoors. Please hydrate early and often when working out. Also please enjoy the pools during these months! One last thing, don't forget that we have some great new beers and new premium wines available at the café. They are priced right and ready to be enjoyed at the club!
See You Soon!!
Ryan



SUMMER SWIMSUIT BLOW OUT SALE!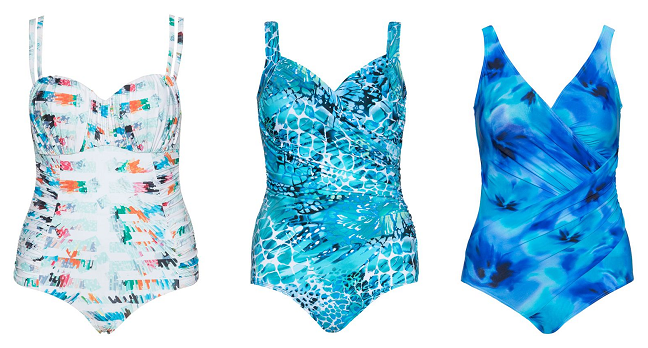 ALL SWIMSUITS ARE 50% OFF UNTIL THE END OF AUGUST.
ALL SALES FINAL.
NO RETURNS OR EXCHANGES.


TRIVIA NIGHT!!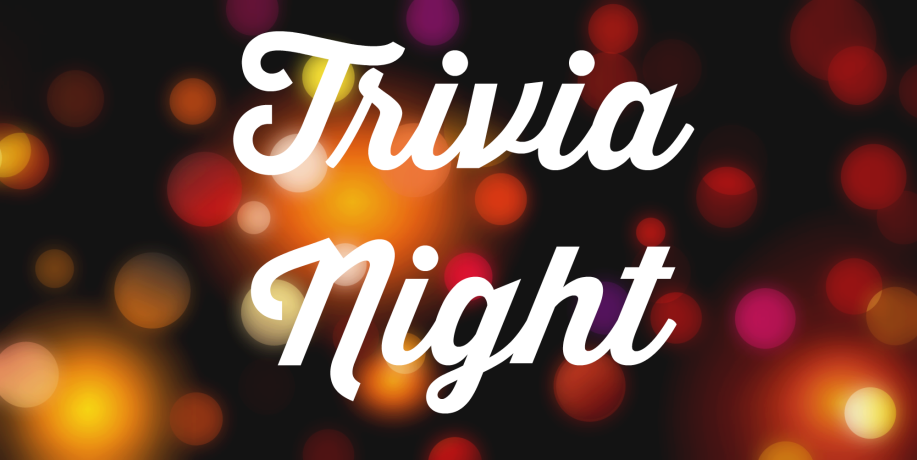 Thursday, August 4th
5-7 pm
$5 cash per person.
Max of 6 people per team.
Cash prize for winning team!



AUGUST HAPPY HOUR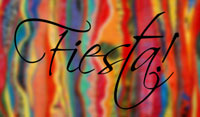 FIESTA!
FRIDAY, AUGUST 19TH
BUFFET DINNER FOR SALE
WATER BALLOON TOSS
MUSIC BY DIANNE MILLER AND THE BETTER HALF


AQUATICS
AUGUST YOUTH SWIM
Keep your swimmer conditioned! Work up to joining swim team in September!Regular Ojai Heat Swim Team will be on Summer Break August 8- September 5
Coach Meg will be offering conditioning workouts during August
August 8th-31st, Mondays, Wednesdays & Fridays from 4-5pm
$70/8 $15/drop-in
(No practice 8/19)
Contact Coach Meg for more info
meg.mccormick.4@gmail.com
YOUTH SWIM TEAM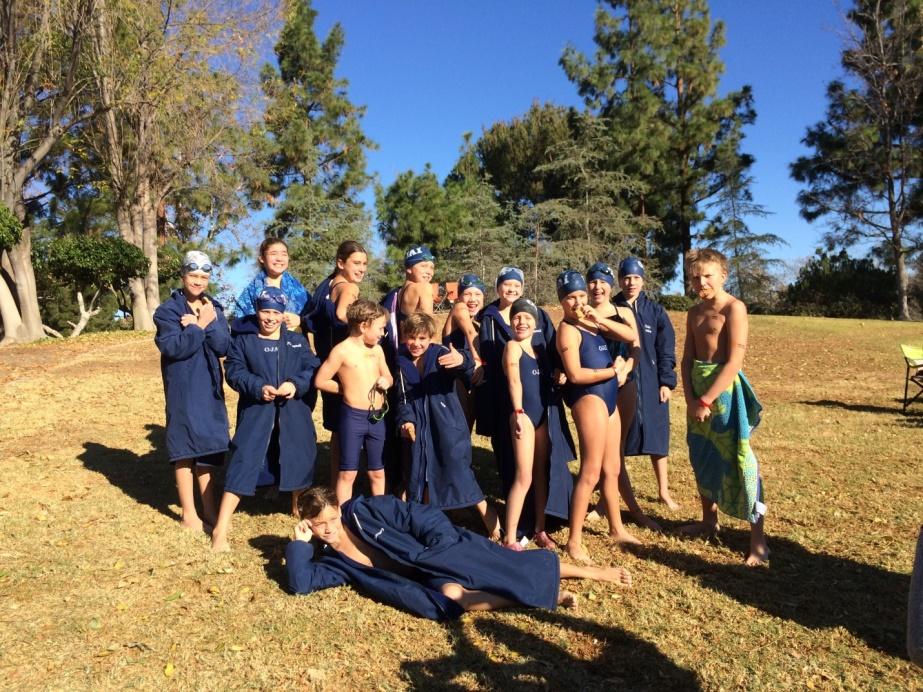 Ojai Heat Youth Swim Team has enjoyed another great summer season. We will finish up our Summer season at the Channel Island s Swim League Championships August 6th.
GOOOO OJAI!
COME JOIN US FOR OUR FALL SESSION!!
Fall season starts Wednesday September 7th.
Please see
ovac.caclubs.com
and click on Aquatics for more information or stop by the front desk for a registration form. Questions:
echeverez@caclubs.com
TENNIS NEWS
Congratulations to our Men's 4.5 team. They will represent OVAC at the Southern California Sectionals.
OVAC SUMMER TENNIS PROGRAM 2016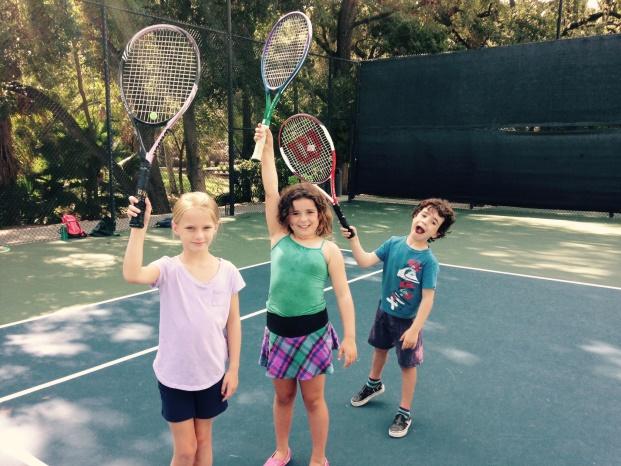 Come join us this summer for a great time on the tennis courts! With a 5:1 student to coach ratio, we promise your kids will get the most out of our programs. From intro to tennis all the way to tournament players, we have something for everyone!
Only 2 Sessions left!
Future Star Tennis Program (Ages 4-8)
Time: 9:00-11:30 Cost: $100
This program is a great intro for kids looking to get interested in the game. We will cover the basics while having fun playing different type of games geared towards their tennis future. Tennis from 9:00-11:00 then Instructional Water Activities 11:00-11:30
August 8-12

Intermediate/Advanced Tennis Program (Ages 9 & Up)
Time: 9:00-12:00 Cost: $125
This program covers many different levels. We divide the players according to their skill and ability. The program will push players with intense drills while also having fun with games and competition. Tennis from 9:00-11:30 then Instructional Water Activities 11:30-12:00
August 15-19
FREE PROGRAMS FOR TENNIS MEMBERS: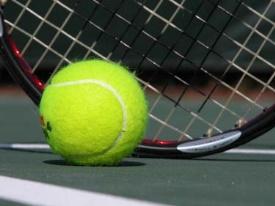 CARDIO TENNIS
Please join Katya on Wednesdays at 6pm for our Cardio Tennis Sessions.
JOGA
Joga for Tennis continues Tuesdays at 6pm with Ellen.
Please take advantage of these free programs to improve your fitness and health on and off the court.
PILATES
Hi OVAC friends,
The Pilates Dept. article in the July newsletter, Pilates and Summer Travel", inadvertently had some text left out, so here it is again…………………
Pilates and Summer Travel (take two),
by Julie Fox, Pilates Instructor
When making travel plans, remember that your spine needs time to relax and adjust too.
Driving and flying: Car seats generally put your body in a very awkward posture that can lead to pain. Typically, you lean back with your knees higher than your hips, putting a strain on your low back and coccyx (tailbone). Also, sitting for extended periods of time on a plane can add strain to the low back. Having a strong core will support that low back. An important area of focus in Pilates is the Transverse Abdominis (TA). The Transverse Abdominis, so called for the direction of its fibers, is the innermost of the flat muscles of the abdomen, being placed immediately beneath the internal oblique muscle.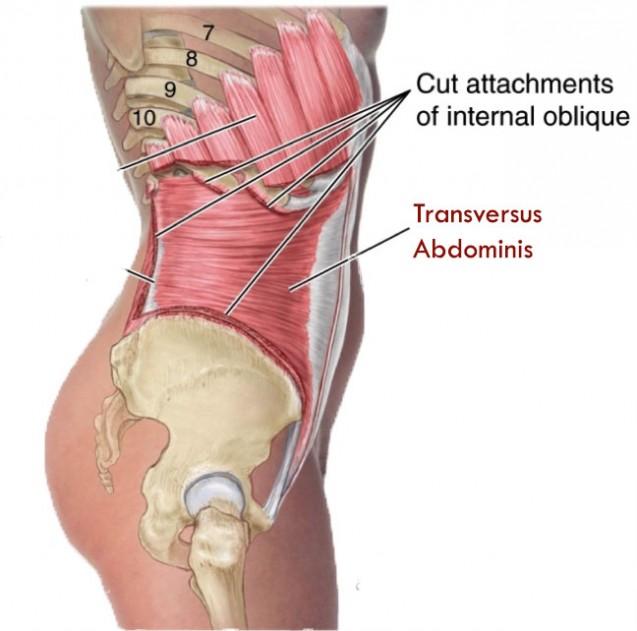 The TA acts as an internal girdle. Think of your core as a strong column that links the upper body and lower body together. Having a solid core creates a foundation for all activities.
All our movements are powered by the torso – the abdominals and back work together to support the spine when we sit, stand, bend over, pick things up, exercise and more.
Another muscle that is involved in moving the trunk is the multifidus. This is a deep back muscle that runs along the spine. It works together with the transversus abdominis to increase spine stability and protect against back injury or strain during movement or normal posture. Proper 'core strengthening' techniques can support the combined function of these muscle groups.
When driving, allow time for regular stretch breaks. Getting out of the car and moving around for even a few minutes can provide tremendous relief. When flying, if possible, get up and move around every 20-30 minutes. Stretch and flex your legs regularly. Movement stimulates blood flow, which helps keep muscles and tissues from feeling so stiff and sore.
So, enjoy your summer travel and come back and let us work with you on strengthening that core and getting more fluidity to your daily movement.
FITNESS
LOOK WHAT'S NEW IN GROUP FITNESS!
YOGA RESET - A GENTLE APPROACH TO YOGA
SUNDAY'S AT 11AM
W/BROOKE KETTERING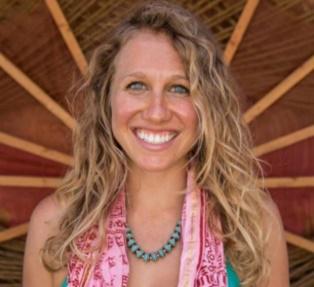 Slow movements and static postures to gradually open muscles, release lactic acid and reduce stress
Brooke began practicing yoga in the Iyengar tradition while studying for her BA in psychology at UCSD. She then discovered vinyasa yoga and fell in love with flowing to the beat of one's breath. Brooke began teaching yoga in 2011, after learning from a broken wrist that her yoga practice had become an integral and irreplaceable part of her well-being. As a lifelong music aficionado, combining music with yoga has always been one of her favorite parts of being an instructor. She strives to always learn more about the mind/body connection. She received a master's degree in Depth Psychology Counseling at Pacifica Graduate Institute and is working toward her MFT license. Welcome to the OVAC community Brooke!
CANCELLED GROUP FITNESS CLASS E-MAIL LIST

We are diligently working on creating a system that would allow us to email interested members in the event that a scheduled Group Fitness class needs to be cancelled. If you are interested in being added to this email list, please email Fitness Director Danielle Williams at
dwilliams@caclubs.com
and simply request to be added to the Cancelled Class Notification list. You will be notified via email when this system is up and running.
ADULT TAP CLASSES w/STEPHANIE HULL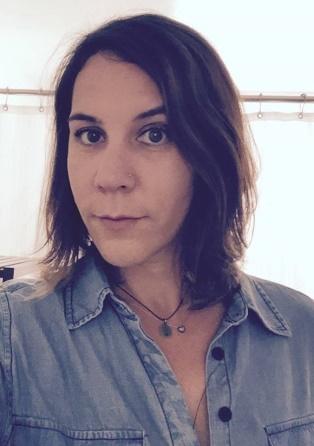 TUESDAYS August 9-October 4
1:15-1:45 Beginner Review (Welcome to stay until 2:30pm)
1:45-2:30 Intermediate (Welcome to start at 1:15pm)
$85 for OVAC Members/$102 for Non-Members
$15 Drop-Ins for OVAC Members/$18 Drop-Ins Non-Members
Call Stephanie at 805-630-4444 to reserve your spot
NEW GROUP FITNESS CLASS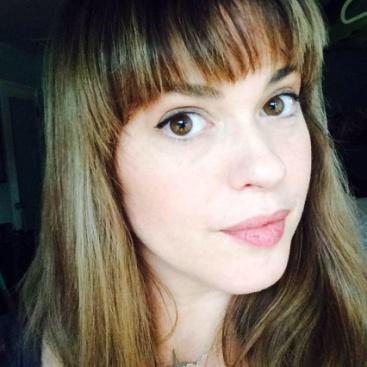 HIIT IT
with Hannah
Tuesdays & Fridays 7:00-7:45am
Join Hannah for a total body cardiovascular and strength conditioning HIIT (High Intensity Interval Training) workout. She will combine quick, intense bursts of exercise with short, sometimes active, recovery periods to deliver one of the most effective workouts available for getting fit and burning fat.
SPINNING FOR SWIMMERS & CYCLISTS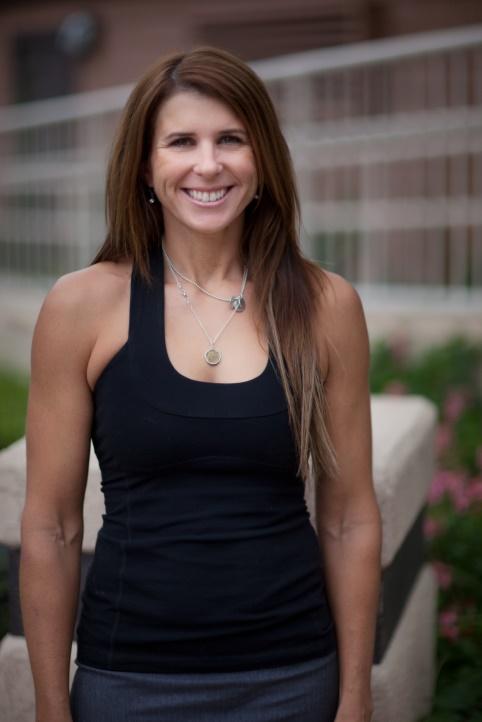 with Brooke Atkins
Saturdays at 9:30am
Getting ready for your next triathlon? Century? Ever thought about trying one out?
Or are you a swimmer looking for a great way to cross train?
Come to Brooke's Spinning class for tips, guidance and an expert ride to complement your training.
Or maybe you just want a fun spin workout to
great music? It's a perfect class for that too!
Brooke has nine-years of instructor training and has been competing in triathlons, 5 and 10 K's, half marathons and century's for the past 15 years.

Come join the fun any Saturday
in the Spin room and
she'll take you for an
incredible ride!
STOP THE FRUSTRATION AND START LOSING INCHES
SCULPT THE BODY YOU WANT IN 8 WEEKS!
What Makes This Program Special? IT WORKS! Every last bit of information that you will need to make sure you get the most out these 8-weeks and look your best in those dream jeans. If you've done Dream Jeans in the past, you are definitely going to want to try the all new Rock Your Dream Jeans 8-Week Transformation.
What Should You Expect? You will bring in a pair of jeans that you would like to fit into but currently can't get buttoned. In just 8 weeks you WILL be wearing those jeans. This is a REINVENT your body program. You will learn the importance of strength training and metabolic training in the quest to lose fat. You will experience breakthrough moments and the feelings of empowerment that come along with such breakthroughs.
What Does It Include?
*Two Small Group Training sessions per week for the entire 8-week transformation with a certified personal trainer utilizing the proven effective all new Rock Your Dream Jeans metabolic workouts.
*Eight more all new solo strength training programs designed to maximize your fat loss.
*A complete Nutrition Plan and Food Journal.
*Personal motivation via group emails from the Rock Your Dream Jeans Expert Trainer Danielle Williams.
*Five educational emails per week about health and fitness.
*Q & A via email with Rock Your Dream Jeans Expert Trainer Danielle Williams on all training and nutrition questions.
*Delicious recipe ideas designed to be healthy, nutritious, and supportive of your weight loss goals so you can stay excited and interested at mealtimes.
*Travel and Home Workout options in case you need to be away for part of the 8-week transformation.
When Does It Happen?
Tuesdays & Thursdays at 9:45am August 16-October 6 with Danielle
Mondays & Wednesdays at 5:00pm August 15-October 5 with Sarah
Tuesdays & Thursdays at 6:45am August 16-October 6 with Corkey
On vacation some of these dates? We can accommodate make-ups or pro-rate out your missed sessions.
What Does It Cost? Two payments of $198.50 for members non-refundable (billed in July and in August). $476 non-refundable pre-pay for non-members. Note that non-members will enjoy complete gym access during open gym hours during the 8-week transformation to complete your solo strength training workouts.
How Do I Sign Up? Spaces are limited and will be filled on a first come-first served basis by emailing Danielle Williams at dwilliams@caclubs.com or calling 818-219-4835.


PUTTING AN END TO KNEE PAIN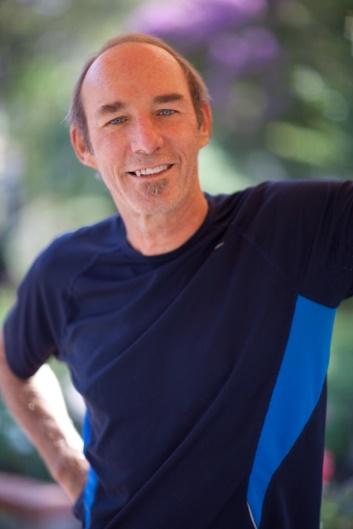 By Robert Evans
When you flex and extend the knee, there's some rotation in both the femur (thigh bone) and the tibia (shin bone); these actions can wear and tear on the knee over time. So, the more you can stabilize the knee joint, the healthier the knee will remain.
By strengthening the core, the hip abductors (outer hips), and the glutes (the butt muscles), as well as stretching the quads (thigh muscles), it's possible to correct some of the imbalances that created the pain in the knee joint in the first place.
Sometimes instability in the foot or ankle causes a wobble affect that travels up into the knee joint and sometimes problems in the pelvis causes that wobble or instability to travel down the kinetic chain into the knee, but sometimes it's a combination of both.
Don't get me wrong; fixing a knee problem that's existed for years is not an easy or quick fix. It requires an accurate assessment to determine the right course for treatment. It requires commitment and hard work.
Several months ago someone came to me with their knee issues. She was in constant pain, had trouble standing up from a chair and walking, as well as trouble sleeping because of the pain. She told me a knee specialist said she needed to have both knees replaced. On our first meeting she had great difficulty going upstairs to the gym and an even harder time going down those stairs. Skipping ahead, after 6 months working with me she's just returned from 2 days at Disneyland, walking around the park and getting in and out of all the rides. Something she hadn't been able to do for many years.
If you're tired of living with your knee pain and letting it control your life please feel free to contact me at 805-798-2810 to set a up an appointment to assess your knee issues. Let's keep on moving!
HOW DO YOU FEEL?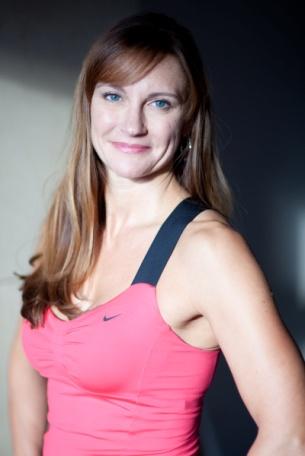 By Fitness Director Danielle Williams
Here's a novel concept for some of you gym rats…you don't always have crush it in the gym. Sometimes going more minimalist is wise. By all means if you are feeling great, get in there and get after it. But if you are feeling a bit beat up, try trying with a little less volume until you feel ready to crush it again.
How do you do this? Take a week off from the weights and just stay active by getting outdoors to explore. Or try one of OVAC's many low intensity classes. Here are some more specific ideas:
Beyond the Gym Hike w/ Robert Monday at 8am
Aqua Fit w/Joanne Monday at 8am
Flexibility Training w/Susan Monday at 12:15pm, Tues-Thurs at 12pm
Devotion to Motion w/Joanne Tuesday at 7:45am
Joyful Yoga w/Lyn Wednesday at 10:45am
Qi Gong w/Lyn Wednesday at 6:05pm
Ease into Exercise w/Kirby Thursday at 7:45am
Yoga Basics w/Robert Thursday at 6pm
Wet & Wild Water Splash w/Robert Friday at 8am
Yoga Reset w/Brooke Sunday at 11am
Or, you may just feel like you've hit a plateau doing the same exercises over and over. Maybe your mind is bored and therefore the body will not respond. Do not negate the powerful relationship between the mind and body. So mix it up! Come try a FREE Thrive Small Group Personal Training session in August (available to any member not currently a client in the Thrive Small Group Training program) for a fresh new workout and some incredible new exercise ideas. All you need to do is contact the personal trainer to schedule this FREE session:
Danielle 818-219-4835 Mon & Weds at 9:45am; Tues & Fri 8:30am
Sarah 805-218-0874 Mon & Weds 5pm; Sat 9am
David 323-717-6018 Tues & Thurs 4pm
Jeff 805-512-1880 Thurs 8:45am
Corkey 805-218-4629 Tues & Thurs 6am
ATTENTION MEN…ARE YOU READY?
Almost 3 in 4 men (74%) are considered to be overweight or obese.
Don't be normal. We have an affordable, no nonsense approach to fitness available for MEN who are ready for lean, strong bodies.
WHAT'S INCLUDED IN THE MEN'S TRANSFORMATION PROGRAM?
This is an twelve-week SOLO training program in which we help you build muscle, set strong & shred fat with 3 unique training phases tailored to developing MEN'S muscle fibers. Each week you will perform three different workouts per phase (that's a total of 9 different workouts).
You will be guided through every step of each workout with detailed videos, in addition to the comprehensive supplement, recovery and nutrition advice you need to succeed. Expect to pack on lean muscle and shred fat, quickly. This same system will be used to get you super strong, avoid injuries and hit your weightlifting goals…no matter what shape you're in right now.
You will not be in a class or working with a trainer – you will be able to use the Transformation Program on your own when it fits into your schedule. But you will have email access to a certified personal trainer to answer any questions along the way. Your materials will delivered to you via email and the instructional videos will be available on YouTube.
ARE THERE ANY BONUSES INCLUDED?
Of course! In addition to your workouts and complete nutrition plan, you will receive an additional recipe manual, a detailed warm up for your workouts, a travel and home workout manual, and information on self myofascial release to keep your body performing at peak levels throughout the transformation and beyond.
DOES THIS WORK FOR MEN OVER 40? OVER 50? OVER 60?
100%. Don't change anything. Seriously.
WHAT'S THE COST?
This twelve week transformation plus nutrition and supplement information plus all the bonus materials is being made available to you for only $100.
Don't miss this incredible Men's 12 Week Transformation Program. Take action and do this by simply emailing your request for the Transformation Program to Fitness Director Danielle Williams at
dwilliams@caclubs.com
. We will charge your account and get your materials to you immediately so you can get lean and strong.