HOLIDAY TRAINING SPECIAL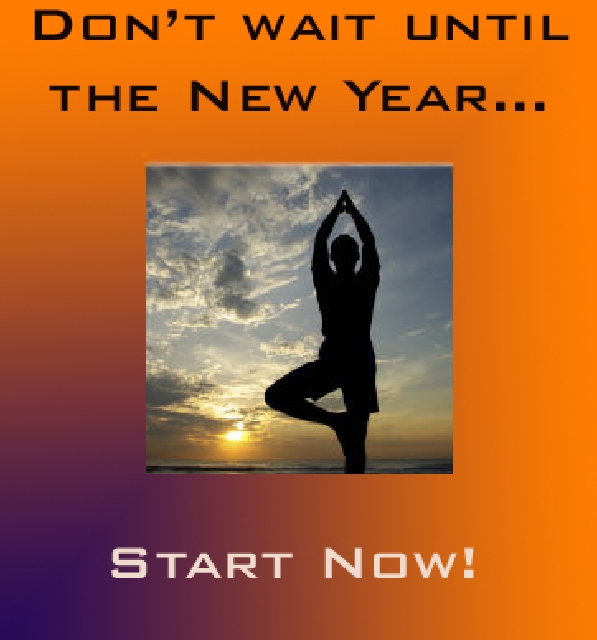 THE GIFT OF HEALTH: Share with someone you care for the benefits of exercise with a GIFT CERTIFICATE for 3 FOR $99 ONE-ON-ONE PERSONAL TRAINING. Or better yet, treat yourself to this special offer! Valid for members not currently working with a personal trainer. All sessions must be used by January 31st, 2014. Gift Certificates with our amazing personal trainers are available by contacting Fitness Director Danielle Williams at dwilliams@caclubs.com or 818-219-4835.


SPECIAL THANKSGIVING HOURS
On Thanksgiving, Thursday November 28th the club will be open from 8am-12 Noon.


CONSTRUCTION UPDATE DOWNSTAIRS FITNESS CENTER
Our dedication to providing you the best experience possible here at OVAC continues as we embark upon an EXCITING REMODEL of the downstairs fitness center. The contractors are here working their magic, so it will be necessary to close all or part of the downstairs fitness center over the coming weeks. We welcome you to continue your fitness journey through the construction in our Upstairs Fitness Center. Circuit Training Classes and Small Group Training sessions (including Dream Jeans, Metabolic Mania, X-Fit Strong, Core & Conditioning, Shapeshifters, and alphaFit) will continue to be held as scheduled. Participants in these programs should stop by the front desk the day of their scheduled sessions to inquire where the session will be held. The big question of when will the construction be done is still unknown, but I think by this time next month we will have a better idea. If you have any questions, please do not hesitate to contact Fitness Director Danielle Williams at dwilliams@caclubs.com or 818-219-4835.
OVAC'S 8-WEEK DREAM JEANS WEIGHT LOSS CHALLENGE WINS AGAIN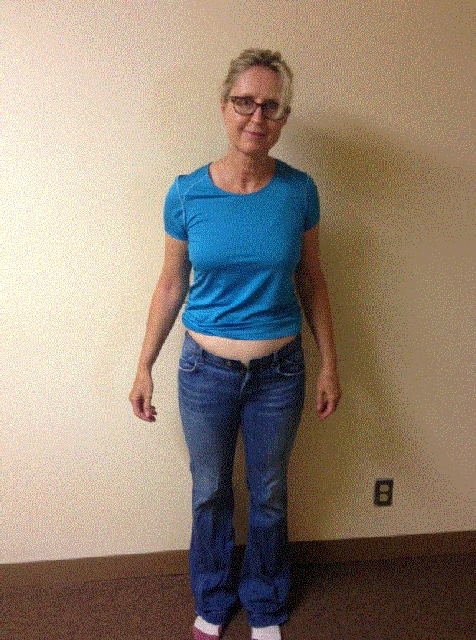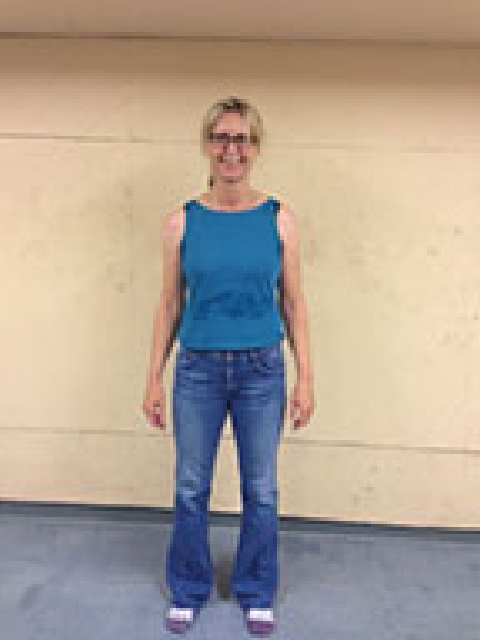 2013 BEST EXERCISE CLASS IN OJAI!

RESERVE YOUR SPOT IN THE NEXT SESSION
Contact Fitness Director Danielle Williams at dwilliams@caclubs.com or 818-219-4835
OR TRY THE GUYS…
alphaFIT 4 WEEK TRANSFORMATION CHALLENGE With David Rogge
Still struggling with your weight? Sometimes success or failure comes down to a single decision; a decision that leads to dramatic changes. The alphaFIT 4 WEEK TRANSFORMATION CHALLENGE will give you freedom, and with freedom comes possibility. You can finally be free of the quiet desperation you feel carry around those extra pounds. Yes, it is possible to get back the body you remember! It's time to make that decision to transform your body. I'm ready to help and look forward to seeing your transformation.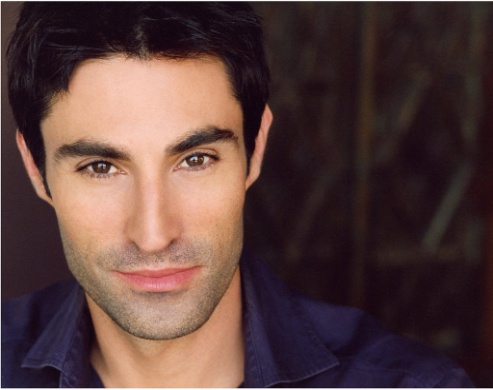 FRIDAYS 4-5pm
STARTS NOVEMBER 29th
LIMITED TO 8 PEOPLE
Email d.rogge@yahoo.com to reserve your spot
$99.25 Members/$120 Non-members


SHAPESHIFTERS WEEKEND WEIGHT LOSS PROGRAM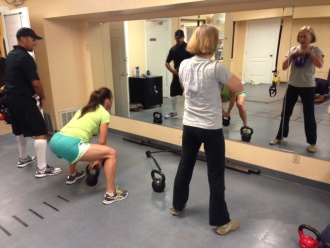 WITH ERIC LEIJA
SATURDAYS 7:30am
It's no surprise that losing weight requires consistent exercise and monitoring your diet. The problem for many of us is finding the motivation. OVAC is pleased to offer a group weight loss program to help motivate you to lose the weight and keep it off for good this time.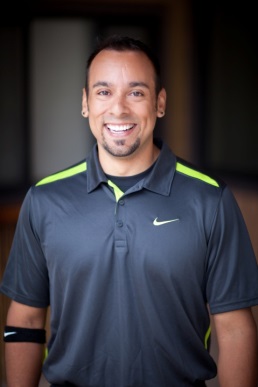 You won't be going it alone, certified personal trainer and weight loss expert Eric Leija will show you the path to a strong, confident and LEAN body. Having lost over 60lbs himself, Eric knows firsthand exactly how you have felt in your struggles to make a change.
During the 4-weeks you spend with Eric and your fellow Shapeshifters team, you can expect support, encouragement and constant motivation of one another at all times. Equally as important, the Shapeshifter team members will feel united with one another as they work toward a common goal – sweating their way fit and thin.
STARTS SATURDAY November 30th
LIMITED TO 8 PEOPLE
SESSION WILL FILL QUICKLY SO REGISTER VIA EMAIL TODAY dwilliams@caclubs.com.
$99.25 Members/$120 Non-members 4-Weeks of Shapeshifters

 
WELCOME ANDREA!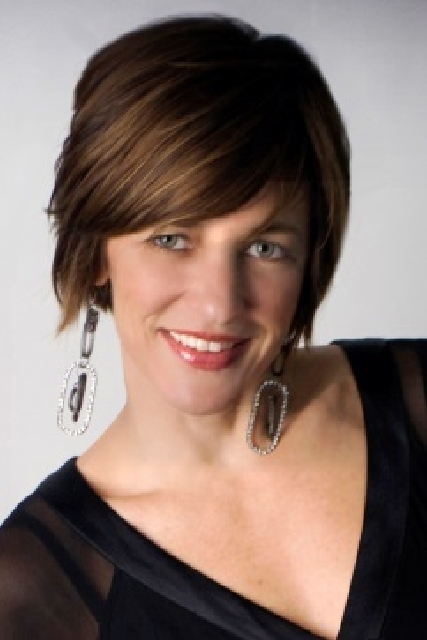 Please welcome Andrea Gaines, our new group fitness instructor from Chicago. Andrea has taught fitness for over 20 years, and we welcome her to Ojai. Check out her Body Conditioning classes on Mondays at 8:30am and Tuesdays at 5pm. Andrea is a long time Life & Wellness coach who is passionate about inspiring others to excel: "I'm excited to teach in Ojai and look forward to helping members become fit and healthy in body and mind." Welcome Andrea!


PUMPKIN PUSH SWIMMERS HAVE A BLAST!
This year OVAC hosted the Channel Islands Swim League's annual Pumpkin Push Invitational Swim Meet. OVAC youth swimmers compete with 150 other Ventura County swimmers in individual events followed by a pumpkin push relay. Ojai Heat's 11-12 relay won the pumpkin push and everyone had a great time!



Grace Golbre and
Sweden van Houten
PHOTOS TAKEN BY KELLY VAN HOUTEN


IT'S STILL NOT TOO LATE TO JOIN THE DOLPHIN CLUB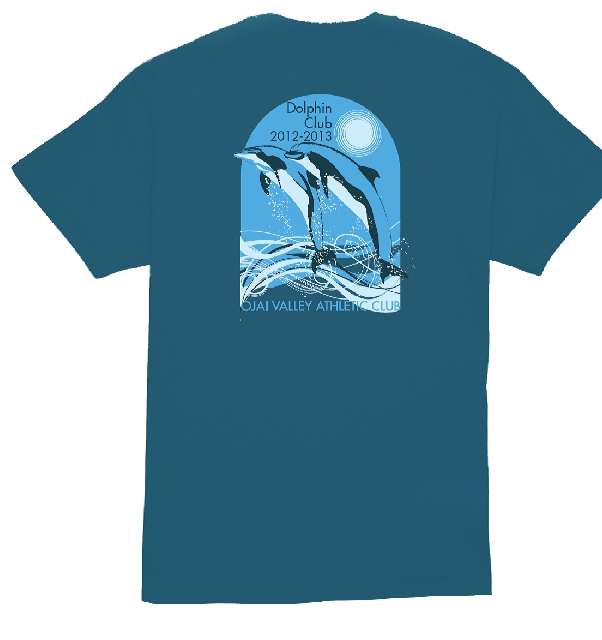 All you have to do is log your laps swum in the binders in the OVAC lobby from September 1st 2013 through August 31st 2014. At the end of the year you will receive a FREE t-shirt and enjoy a dinner with other motivated swimmers. More information is posted next to the binders.
TENNIS NEWS
This fall has been going great for OVAC Tennis. The USTA Junior Teams are doing great! This is our first year introducing Junior Team Tennis and I am very excited to see the progress of all our players! Our Interclub ladies along with our USTA Adult teams are also in full swing. Lots of great action happening at the club. Please mark on your calendar the upcoming Turkey Trot in November. It's a great event and best of all it is FREE for Tennis Members!! We hope everyone can join this year! I am also hosting a fun Wine and Dine this month. A great way to spend a Friday Night! Busy November and hope everyone enjoys!!

See Ya on the Courts!
Ryan


TURKEY TROT
NOVEMBER 24 at 1:00pm
The Turkey Trot is always one of our best socials of the year. Enjoy a fun Mixed Doubles Round Robin where couples play for amazing prizes like a frozen turkey and wine! Now how can you beat that! Also we provide drinks and chips during play. This great event is free for tennis members. We will also have two different divisions so all levels are welcome. Sign up in the lobby. Looking forward to a great time!


OVAC FALL TENNIS CLINIC SCHEDULE
Pee Wee Tennis (Ages 4-7) Tuesday 4:00-4:45 Cost $10
Futures Tennis (Ages 8 & up) Thursday 4:00-5:00 Cost $14
Intermediate/Advanced Wednesday 5:00-6:00 Cost $14
Tournament Level Monday 5:00-6:00 Cost $14
Wednesday 4:00-5:00
Friday Adult Clinic Friday 10:00-11:00 Cost $14


A NOTE FROM PAM: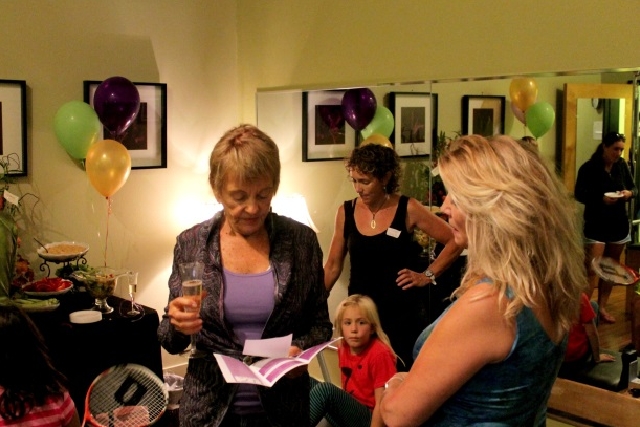 I want to thank everyone who came out to support and celebrate my One Year Anniversary with the Clubs Private Pilates Studio! With the additional help of staff members Angela Bradley, Sarah Sidote, Jose Matehuala, and our club manager, Nancy Prather, as well as Bernie Larsen (member on the guitar) the event was really lovely!

Being the "new kid on the block" isn't always easy and many of you have graciously welcomed me with open hearts. This past year I have met and made, not only wonderful clients, but wonderful friends at the club...and I cherish each one of you!

Many emails came in from clients, as well as non-clients, asking about the Anniversary Specials because they were unable to make it. Therefore, I would like to extend the offer through the month of November as my way of saying Thank you.

For those of you who have not had a complimentary private session with me, please call or email me and we can schedule a session. If you have never tried Pilates on the equipment, you just have to do it at least once to see what the rave is all about! Also....with "gift giving" season upon us, I would like to give each on you a Gift Certificate that you can give to someone special. The Value of a single session is $60.

Enjoy this beautiful fall season!
With much gratitude,
Pam

Pamela Vos, CFT
Pilates Instructor/Wellness Coach
805-832-2020


Anniversary Special!
Private Sessions
3 Sessions $149
10 Sessions $399

Semi-Private Sessions
3 Sessions $99
10 Session $295

FREE BONUS!
Receive a wellness coaching session* when you
purchase any 10 session package of Pilates!

*90 minute session requires completion of an 18 page Well-Being Assessment



KEEP SQUATTING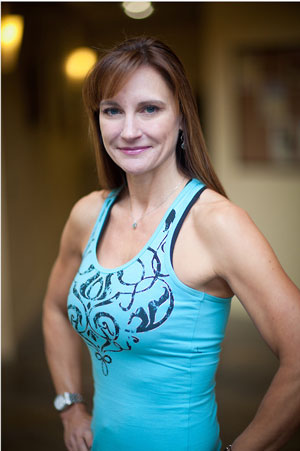 -Danielle Williams, Fitness Director

As a personal trainer in Southern California I am lucky to have access to the most incredible continuing education opportunities. Some of the most enjoyable and memorable learning moments have come from a legend in our industry, strength and conditioning coach Dan John.

Dan John taught me one of the best exercises for my clients that I have ever come across, an exercise he is credited with inventing, known as the Goblet Squat. And yes, you should be squatting. After all this is how you raise and lower yourself from a seated position in everyday life. But guess what? The ability to squat can be lost with age if you don't keep doing it.

A lot goes on with your body during a body weight squat. Your foot needs to remain firm without rolling inward to evenly distribute your weight. Your ankle needs to be able to flex to allow your knees to travel forward. Your quads (thighs) need to be strong enough to lift you up without too much forward lean. Your hips need to be mobile enough to let you get down low to the ground. Your glutes need to help stop your downward motion and then help you get back up while assisting the knees to stay in the right spot. Your back needs to hold you up without the lower portion rounding or the pelvis tucking under. Your upper back needs to keep your torso extended. AND the brain and the muscles need to coordinate all of this motion correctly and efficiently. If you have stopped squatting you are losing these important mechanical characteristics. Your ankles will tighten, your thigh and butt will weaken and shrink, your back will lose the ability to stabilize and the whole movement system crumbles. But, remember this is preventable.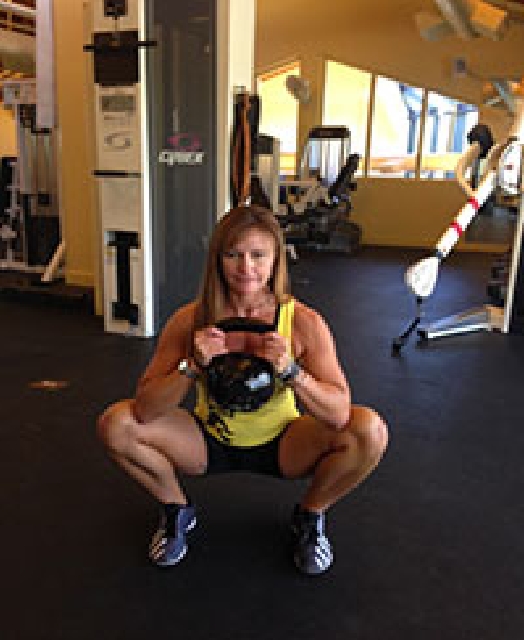 It is much easier to maintain flexibility, strength and coordination than it is to build it. So, I recommend that you incorporate Dan John's Goblet Squat into your daily routine (5-7 days per week). And a Goblet Squat truly is not that difficult. The Goblet Squat can be done as part of your warm up or can even be used as an exercise in your workout if you up the load. How do you do a Goblet Squat? Grab a dumbbell or a kettlebell and hold it near your chest with your elbows in. Your feet will be about should width apart, angled out between 0-30 degrees. Lower yourself into the bottom of a squat with your knees out and your elbows tracking inside of your knees. Complete the squat by pushing through your heels with your chest up as you stand.