WE'RE GOING SOLAR!
OVAC recently submitted plans to the City of Ojai to install Solar at the club. The project includes two elements: covered car ports in the main parking lot with solar panels, plus a microturbine. We'll have a better idea of the timeline once our permit is approved.
NEW HOURS AT THE CAFÉ
Beginning November 1st, the Café will be open
9:00am-5:00pm daily.
THANKSGIVING HOURS
8:00AM-12 NOON
DON'T FORGET!
Clocks "FALL" back on Sunday, November 2nd!
UPGRADE SPECIAL IN NOVEMBER
In the month of November, we're offering 50% off our upgrade fees. So if you're interested in adding family members to your membership, or including tennis on your membership, November is a great time to make the change. In addition, members with limited-hours memberships may upgrade to non-restricted memberships and receive the discount. Please contact Kent, Corkey or Bill if you're interested!
TENNIS UPDATE
I have to say, I am very excited to see some cooler weather. I thought I was going to melt over the past month or so. Things are going great for OVAC Tennis this fall. I am very pleased with our Junior Team competing in the USTA 14-and-under division. They are kicking butt and taking names! Also our Adult USTA Teams are playing great with some flirting with going to Sectionals this fall. Let's finish strong and win Ventura County!
I also want to give members a heads up that with the cooler weather, the clay courts are playing great. The upper two are in the best condition and you can't beat the view! If you have time, walk up there and hit a few balls. I hope to see everyone at the Turkey Trot this year. Should be a great turnout!!
See Ya on the Courts!
Ryan
TURKEY TROT!!
NOVEMBER 23RD
1:00 PM
The Turkey Trot is always a great time! We will have fun doubles for Intermediate-and-Above couples ready to compete for the Turkey! Play will start at 1:00pm with chips and drinks for all players. Sign up will be at the front desk. Let's get a great crew together this year!! This event is for Tennis Members and the price is right...FREE!!!
PILATES STUDIO NEWS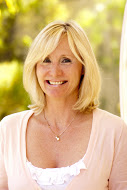 Thank you! Thank you! Thank you! We just celebrated the 2nd Anniversary of the Pilates Studio at OVAC. And with Thanksgiving approaching soon I couldn't help but think how grateful I am to have the opportunity to meet and work with so many wonderful members… without you there wouldn't even BE a Pilates Studio! Both Victoria and I have had the blessed privilege to know you, not only professionally but on a level that goes beyond the physical aspect of training.
With the increase in demand for Pilates on the equipment, it is with delight that I introduce the newest member of the Pilates Studio team, Julie Fox. Between the 3 of us, we will now be able to accommodate your schedule needs 7 days a week!
Julie Fox has been a lifelong athlete, having competed in gymnastics, track, springboard diving, tennis, and horseback riding. In addition, she studied some dance. The combination of her athletic ability and her enjoyment of dance is what drew her to Pilates. She has been a Pilates
practitioner for over 15 years and certified as an Instructor by the world renowned Body Arts and Science International (BASI) based on the art and science of human movement. She studied directly with Rael Isacowitz, Founder and Director of BASI, along with some of the industry's most respected instructors. Julie believes in a holistic and contemporary approach to well-being. "Take care of your body in life and life will take care of you."
For a complimentary, no obligation, private session please contact Julie at 323-829-5562
We wish you and your loved ones a warm and beautiful Thanksgiving!

Pamela Vos, CFT
Pilates Director/Wellness Coach
805-832-2020
Victoria Ott
Pilates Instructor
805-665-7406
AQUATICS NEWS:
IT'S STILL NOT TOO LATE TO JOIN THE DOLPHIN CLUB
All you have to do is log your laps swum in the binders in the OVAC lobby from September 1st 2014 through August 31st 2015. At the end of the year, if you swim the equivalent of 50 miles you will receive a FREE t-shirt and enjoy a dinner with other motivated swimmers. More information is posted next to the binders.
MASTERS SWIMMING AT OVAC-ALL ABILITIES WELCOME!!
Coach Rick Goeden coaches OVAC 's Masters Swim Program. Rick has over 30 years of experience coaching and has taken the OJAI Masters to win SPMA's regionals five times. He has also led many individuals to Southern Pacific Top Tens and USMS National Top Tens.
Mondays – Wednesdays – Fridays6:00am Masters/ 9:00am Technique Class/ 12:00 noon Lunch Bunch
Tuesdays – Thursdays
8:00am Masters /9:00am Senior Masters
Saturdays 7:30am Masters I
For More Information Contact Rick Geoden at
theswimguy@sbcglobal.net
HIGH SCHOOL SWIM WORKOUTS OFFERED MONDAYS AND WEDNESDAY'S
Join other High School swimmers as they stay conditioned for the upcoming High School swim season. Coached by local swimmer and water polo official, Mike Sullivan.
Mondays & Wednesdays
5:00pm-6:15pm $70/month
FITNESS NEWS:
HOLIDAY TRAINING SPECIAL
3 FOR $99 ONE-ON-ONE PERSONAL TRAINING
THE GIFT OF HEALTH: Share the benefits of exercise with someone you care for with a GIFT CERTIFICATE. Or better yet, treat yourself to this special offer! Valid for members not currently working with a personal trainer. All sessions must be used by January 31st, 2015. Gift Certificates are available by contacting Fitness Director Danielle Williams at
dwilliams@caclubs.com
or 818-219-4835.
SPRINTING IS A GREAT WAY TO DEVELOP YOUR ABS
By Danielle Williams, Fitness Director

I'm sure you already know a ton of great abdominal exercises, but they don't deliver better overall fitness, explosivity, speed and an incredible looking physique quite like sprinting. And then there is the bonus result of nice definition to the butt and legs while burning the fat that often times hides these good looking muscles.
I said sprinting delivers "explosivity", but how does that help with ab strength and tone? Sprinting requires you to use your legs, glutes AND your core. As a matter of fact your abs can work about 57-60 times for every 100m you cover. For real results for you abs, you need to sprint your fastest (whatever speed that may be). This type of high-intensity sprint work will increase you metabolic rate and allow you to continue to burn calories at an elevated rate even after you stop the sprint workout. It's a win-win.
Make sure to warm up and cool down before sprinting to help prevent injury, maybe with a few laps and a good stretch. Specifically address your quads, calves and hamstrings. Foam rolling your back and stretching the arms (which are power generators for the legs) would be a good call also. Incorporate warm up drills like these in 30m distances: high-knees, butt-kicks, skipping, bounding jumps, accelerations, bunny hops, etc. (Google search can help if you are unfamiliar with these drills). Perform the drill down and walk back when you are first starting out.
Be aware of engaging your core and low back during sprinting. Do not collapse either of these and keep your chest upright, even when leaning forward. Your arms should be at 90-degree angles at all times. You can practice using your arms as power generators for the legs by performing stair drills paying attention to arm use. Sprint so that you are pushing away from the ground from the hip. Don't pull the leg from front to back, instead push backwards to avoid hamstring pulls and tears. Finally, keep going past the finish line, don't stop on a dime, even when performing warm up drills to avoid injuries.
Try sprinting as a great way to get outside and mix up your regular workouts to develop great abs with this sample sprint workout: Mark out a distance of about 100 yards/meters where you can sprint in a straight line. Mark a halfway point in some fashion. Starting at one end, gradually accelerate to reach full speed (80-95% of your max speed) at the halfway point and continue to sprint to the end. Slow down gradually to a jog, turn and walk/jog back to the start. Repeat 4-10 times.