OVAC NEWS
Things are really coming along over the past month here at OVAC! Ventura County allowed us to reopen indoors with limited capacity. We keep a list at the front desk of how many are in the fitness area and limit the space to 10 members at a time. So far, there has been no issue with space and capacity. Please remember that masks are required whenever you are indoors at OVAC. The big excitement though is the new tent we installed late last month. It's an amazing addition to the outdoor fitness area and gives our members more great space to get their workout in.

I know that there are some of you hesitant to visit the club during these times. I really hope you can come check us out and see what we are doing to make OVAC the safest place to visit. I have had so many members pull me aside after walking through the facility to tell me how happy they were of the space they have to exercise. The reality is that we have lots of space for just about anything you want to do here at OVAC and I hope everyone gets a chance to see it for themselves. We hope everyone has a great November!

See Ya at the Club!

Ryan
CLOSED THANKSGIVING DAY
OVAC will be closed Thanksgiving Day so our staff can spend the holiday with their families. Thank you for your continued support of OVAC!
SIP & CRAFT

Friday, November 13th at 3:30pm
$45 per person

Join Sarah for a family friendly craft night creating beautiful fall candleholders perfect for your Thanksgiving centerpiece. Sign up early to guarantee your spot by emailing Sarah at ssidote@caclubs.com or call/text 805-218-0874. Sign up will be charged at sign up. Please give 24-hour notice if you wish to cancel, a $15 materials fee will be charged for no shows.
TURKEY TROT

SUNDAY, NOVEMBER 22nd AT 1pm
THE ANNUAL THANKSGIVING TURKEY TROT MIXED DOUBLES ROUND ROBIN WILL BE HELD SUNDAY, NOVEMBER 22 AT 1:00 PM. We won't be able to do our usual potluck this year but at least we'll have an afternoon of tennis and fun. Sign ups forthcoming in the lobby.
EXERCISE & YOUR IMMUNE SYSTEM AS YOU AGE

-Danielle Wommack, Fitness Director

Exercise is THE magic pill when it comes to proven health benefits, including reducing your risk of cardiovascular disease, improving your mood, and boosting your immune system. All this is great news because unfortunately, as we age our immune cells do not function as well, a process called immunosenescence. Immunosenescence causes us to become more susceptible to infection and negatively impacts vaccines.

But do not despair, studies have shown that exercise can improve our immune cell function as well as have an anti-inflammatory effect on our bodies. Evidence even points to exercise resulting in improved vaccine efficacy.

Exercise seems to help in many ways. It can increase blood flow, help clear bacteria from your airways, cause a protective brief rise in body temperature, strengthen the antibodies that help fight infection, and reduce stress hormones. Regular exercise has been shown to reduce inflammation which simply allows the immune cells to function better.

A 2019 scientific review found that moderate-intensity exercise is linked to lower rates of upper respiratory infections, including viruses like the flu and common cold. A 2018 study's participants who exercised at least three times a week had a 26% lower chance of getting a cold.

With OVAC's new outdoor fitness areas, you now have the opportunity to get outside to exercise with safe social distancing. Near tennis court 1 under the Café deck, you will find cardio options. And near the volleyball court, you will find an entire line-up of strength machines and equipment under a shade structure. According to the CDC, healthy adults should aim for at least 150 minutes of moderate exercise each week so come see what OVAC has to offer, both indoors and out.

It can be daunting heading back to the gym if you have been away for a while, but even small amounts of exercise can help your immune system – as little as an additional 10 minutes of walking a day or an extra 1000 steps. You deserve a healthy immune system, and we are here to help. Please contact me directly at dwommack@caclubs.com for exercise/nutrition support and guidance.
WELCOME NEW PERSONAL TRAINERS
Two long time group fitness instructors have joined our Personal Training team and we are beyond excited – welcome Trudie Town and Sarah Houseman! If your workout needs an overhaul or you would like a tour of our new outside fitness area, please feel free to reach out to Trudie or Sarah.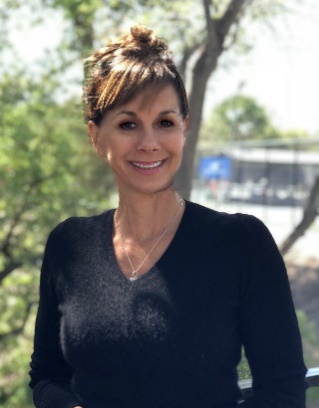 TRUDIE TOWN
Phone: 805-797-8388

Certified Personal Trainer – American Council on Exercise
Functional Movement Screen Certified-Level 1
Over 10 years' experience

"I believe that with consistency, dedication and a positive attitude, anyone can improve their health, lifestyle and outlook on life. I am here to help people achieve their goals and develop the same passion for health and fitness that has played such an important part in my life."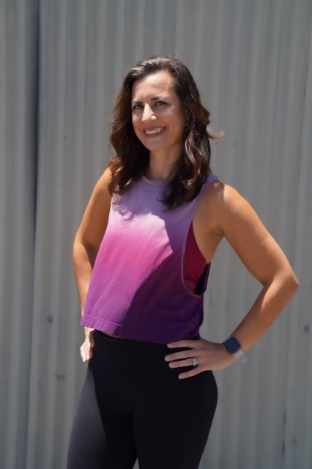 SARAH HOUSEMAN
Phone: 805-640-5276

NASM Certified Personal Trainer
Postpartum Corrective Exercise Specialist
ACE Certified Group Fitness Instructor
Certified Instructor: Barre Above, WERQ Dance Fitness, GROOV3 Dance, Rollology, Balletone, Extreme HIIT Chaos
Sarah was born and raised in the Ojai Valley and has been a member of the Ojai Valley Athletic Club, off and on, since childhood. Sarah found her way into the fitness world through her love of dance and group exercise. Throughout the years, her passion for helping others find happiness through movement has led her to pursue multiple fitness certifications that have enabled her to reach and help more people.

"I love having the opportunity to help people find strength, confidence, and a love for their own health and well-being that will allow them to lead the life they desire."
TENNIS NEWS

VCJTA JUNIOR TOURNAMENT COMING TO OVAC NOV. 7 & 8
Beginning 10am Saturday, ALL courts will be occupied by the VCJTA Junior Tournament. We apologize for any inconvenience this may have on your weekend plans.


TENNIS CLINICS
Contact Steve at sbeckendorf@caclubs.com to sign up for any clinic.


JUNIOR CLINICS
Intermediate Clinic- Invitation Only
Monday & Wednesday 3pm-4:30pm
Ages 9-14. Cost: $18 member/$21 non-member

Future Stars
Tuesday & Thursday 3pm-3:45pm
Ages 5-8. Cost: $12 member/$15 non-member

Bigger Littles Clinic
Tuesday & Thursday 4:45pm-5:45pm
Ages 8-12. Cost: $15 member/$18 non-member


ADULT CLINICS
Advanced Live Ball- Invitation Only
Mondays 4:30pm-5:30pm. Cost: $15 member/$18 non-member

Ladies Intermediate Live Ball- Invitation Only
Wednesdays 5pm-6pm. Cost: $15 member/$18 non-member
Saturdays 9am-10am. Cost: $15 member/$18 non-member

Adult Beginner/Intermediate Clinic
Saturdays 10-11:30am. Cost: $18 members/$21 non-members


DROP IN TENNIS
Drop in Doubles: Tuesday/Thursday at 3:30pm Courts 1&2
Cronies Doubles: Monday/Wednesday/Friday at 7am Courts 1&2


PICKLEBALL
Adult Beginner Pickleball Instruction
Wednesdays 10-11am. Cost: $15 member/$18 non-memberOpen Play: Pickleball is open all day, 7 days a week. Paddles and balls available at the front desk. All membership types may play.
FRESH AIR

The Pilates department is still making everyone's health a priority! We are in a nice; private, open space outside. Separated from crowds and breathing in the crisp; Ojai air. Private instructors are continuing to keep masks on and we leave plenty of time in between sessions to make sure the equipment is EXTRA clean. And not to forget, it has made everyone feel happier looking out at our beautiful little town. Do not hesitate to join us! If you have never tried private Pilates before, there is a sign up sheet across from the front desk for a FREE session.
KID'S CLUB
We want to hear from you! Very soon we will be distributing a questionnaire to members who have used or would like to use Kid's Club. Are you ready to bring the kids back into Kid's Club? Are you waiting for your older kids to go back to school? We want to know what you need from us so we can best serve you. If you'd like to be included in our survey sent a quick email to Corkey at csolow@caclubs.com.
Aquatics

AQUATIC DROP-IN CLASSES!
WATER POLO SKILL CLINIC
NOTE: Changed to Friday's Starts November 6
Join water polo coach Bethany to learn the basics of water polo to get ready for future participation in water polo. Meet at the rec pool diving area.
Ages 8-13
Friday's 3:15-3:45
Drop-in $15 per class
Must be able to swim 25 yards unassisted and tread water for 1 min
SATURDAY DROP-IN SWIM BASICS
NOTE: Due to popularity both classes are Level One starting November 7th
Pre swim team basics and stroke technique for youth swimmers. Meet at the rec pool stairs.
Saturday's
Level One ages 6-9 12:15-12:45
Levels One ages 6-9 12:45-1:15
Drop-in $15 per class
Must be able to swim unassisted

*Youth will be physically distanced during all classes and all equipment is sanitized before and after class. Questions? Contact Aquatics Director Elin Cheverez echeverez@caclubs.com
OJAI HEAT WAVES SWIM TEAM UPDATE

Our swim team has now been back in the water for over three months! We have modified our schedule and practice time to accommodate almost 50 swimmers. We have also been able to have our competition swimmers compete virtually by racing at our pool and submitting the results to a worldwide leaderboard of participants. The covid restrictions have been hard on the growth of our team, but we ALWAYS want to be ready to accept new swimmers. If you have interest in joining, please let us know by clicking on the link below and joining our waitlist.

Click here to be added to our waitlist