THE REC. POOL WILL CLOSE TEMPORARILY IN OCTOBER
CONSTRUCTION BEGINS OCTOBER 20TH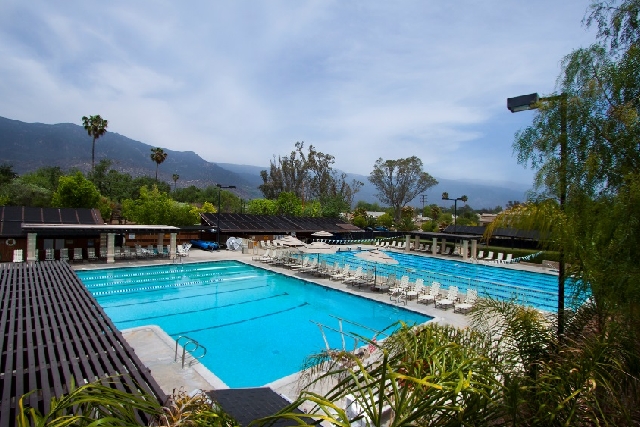 Our recreational pool will be closing temporarily in late October for re-plastering. We will remove all the old tile and plaster and install new tile & re-plaster the pool. The project will take approximately two weeks to complete. Briefly here is what will happen:
We will close the pool the day before construction begins to prepare for the project. We will install a fence around the pool to insure safety.
The lap pool will remain open during construction. We ask swimmers to please share lanes during the project.
On October 21st, our contractor will begin removing the plaster & tile using a jack hammer. (The demolition process creates dust, so please be prepared.)
After demolition the contractor will install new tile and will re-plaster the pool.
After the plaster is applied we will immediately start filling the pool with water.
We will have the Health Department approve the completed project.
After approval we will re-open the pool. It may take a few days for the pool to return to the normal temperature.
We apologize to our swimmers for the inconvenience. This project was required by the County of Ventura. The good news is we will have a beautiful new pool when it's done! Thanks for your support and understanding.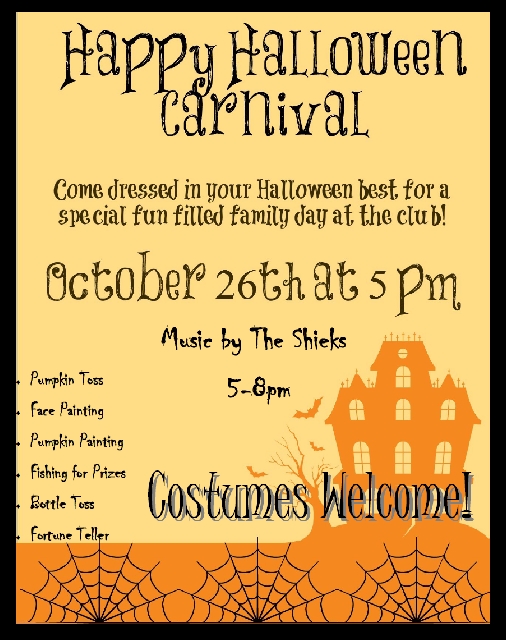 TENNIS NEWS
The Fall has finally hit us and now we are getting cooler weather! That heat wave a few weeks ago about got the best of me, but now I am ready to rock and roll! I am very excited about the Interclub season and also very excited about our new Junior USTA league that is starting up in a few weeks. Things are busy at the club and we would love to get new members involved with our junior and adult leagues. We should have something for everyone! I also hope many of you are signing up for the upcoming JM Elizalde Tournament. It should be a great time! We also have great clinic for juniors and adults this fall. Feel free to contact me for more information! Have a great October!

See Ya on the Courts!
Ryan
OVAC FALL TENNIS CLINIC SCHEDULE
Pee Wee Tennis (Ages 4-7) | Tuesday 4:00-4:45 | Cost $10
Futures Tennis (Ages 8 & up) | Thursday 4:00-5:00 | Cost $14
Intermediate/Advanced | Wednesday 5:00-6:00 | Cost $14
Tournament Level Monday | 5:00-6:00 and Wednesday 4:00-5:00 | Cost $14
Friday Adult Clinic Friday | 10:00-11:00 | Cost $14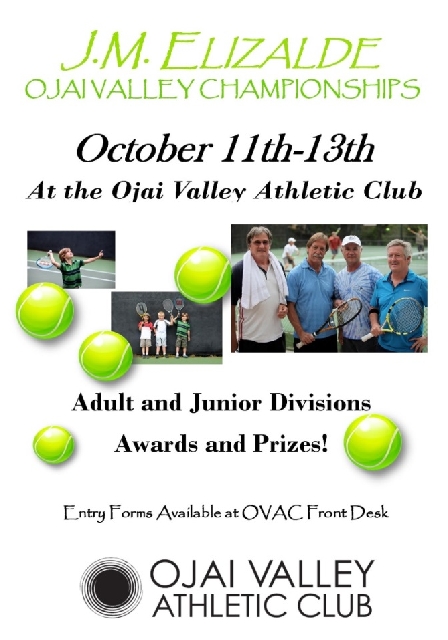 THE DREAM JEANS CHALLENGE WINS AGAIN…
2013 BEST EXERCISE CLASS IN THE OJAI VALLEY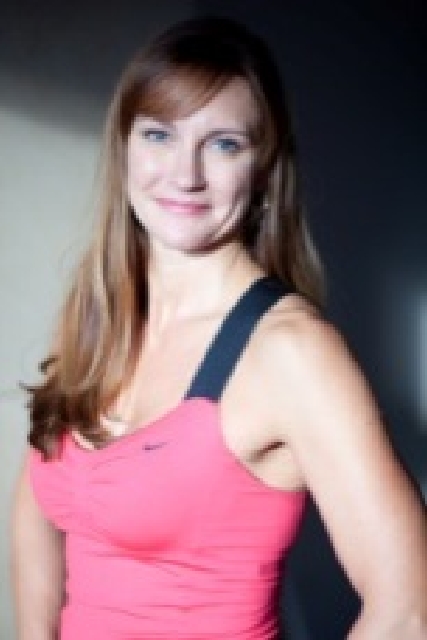 Danielle Williams
Fitness Director,
Personal Trainer
Dream Jeans Leader



NOW IT'S YOUR TURN!
The first DREAM JEANS CHALLENGE took place in 2011. Month after month this challenge has helped many of our members (men too!) fit into their dream jeans in just eight weeks. Each time we run the challenge, members commit to following the simple nutrition recommendations and working out 3-4 days a week. The last day of the challenge is always a blast with everyone flaunting their new size!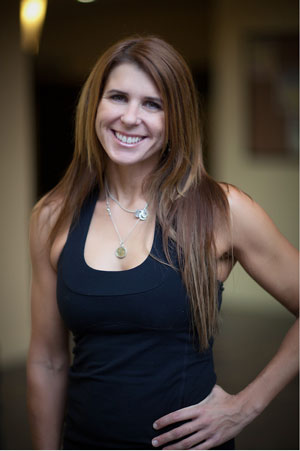 Brooke Atkins
Personal Trainer
Dream Jeans Leader

Mark your calendar to join the next DREAM JEANS CHALLENGE the last week of October and invite your family and friends to join you because non-members are welcome also.
What should you expect?
During the eight weeks you will be challenging yourself each day and each week to build new behaviors and change old habits until they are part of your daily regimen.
It will be "challenging" at first, hence called a challenge, because it is new, but after the first 30 days your new behaviors will become a way of life.
This challenge is very different because it allows for some flexibility. The first research study to evaluate self-regulation with weight loss and weight maintenance over two years showed that one of the keys to sustained results is to end emotional eating (the "on" and "off" pattern you may know well) and instead allow flexibility to realistically be able to stick to your new lifestyle long term. You'll learn about the 90% rule and how to enjoy your 10% to splurge when you choose to.
The challenge is your kick start to changing your behaviors including your exercise, nutrition, and above all your thinking differently for the long term, beginning your lifetime journey as the new you.
This challenge has been the catalyst for many of our members to reach their potential both physically and mentally. Don't miss out on this opportunity to learn more, challenge yourself and set yourself a motivating goal to accomplish! Questions? Contact Fitness Director Danielle Williams at 818-219-4835.

HERE'S THE DATES
Oct 28th – Dec 18th M & W 6:00-7:00am with Brooke
Oct 29th – Dec 19th Tu & Th 9:45-10:45am with Danielle
HERE'S WHAT IT INCLUDES
*2 group training sessions per week for 8 weeks led by a certified personal trainer.
*8 more solo workouts designed by a certified personal trainer (2 per week).
*Nutrition program and journal.
*Fitting into your dream jeans.
COST (non-refundable) Reserve your spot with an email to dwilliams@caclubs.com.
$198.50 billed Nov + $198.50 billed Dec for members and $478 pre-pay for non-members.
Source: Rachel Cosgrove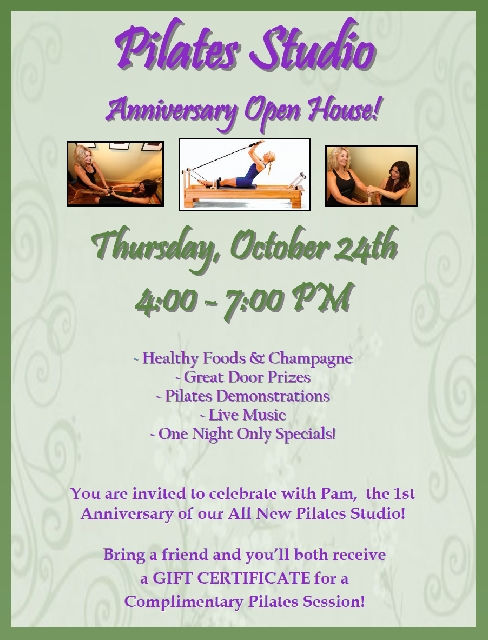 INTERESTING AND FUN FITNESS FACTS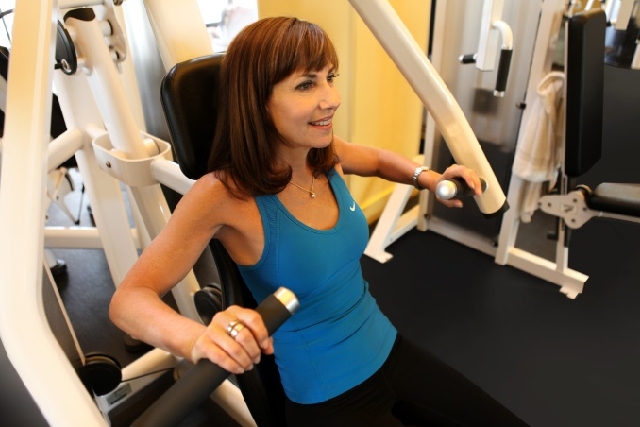 With Fitness Director Danielle Williams
Fitness consists of 4 components: 1) The body's ability to use oxygen as a source of energy. 2) Muscular strength. 3) Endurance. 3) Flexibility/body composition.
It is estimated that only 22% of American adults participate in regular, sustained physical activity for at least 30 minutes 5 times a week.
On average, it takes about 12 weeks after beginning to exercise to see measurable changes in your body.
Approximately 25% of American adults are sedentary
No matter how poor your current level of fitness, you can start an exercise routine and become fitter and healthier at any time.
Walking at a fast pace burns almost as many calories as jogging for the same distance.
The word 'gymnasium' comes from the Greek word "gymnazein", which literally means "to exercise naked."
It is scientifically suggested that walking at a fast pace for 3 hours or more at least one time a week can reduce your risk for heart disease by up to 65%.
Just adding any type of movement into your daily routine can increase your level of overall health and wellbeing.
Strength training involves training both the muscles and the nervous system. Together, they make what is called the "neuromuscular system."
Men who workout with a female partner are shown to lift heavier weights and get better results.
To lose one pound of fat, a person has to burn roughly 3,500 calories.
When the body is at rest, it takes in about 10 litres of air per minute.
There are over 640 muscles in your body.
Muscle is about three times more efficient at burning calories than fat, even when at rest.
You should always breathe correctly when exercising. It is said that underwater swimming is the only time you should hold your breath during physical activity.
Since your brain is distracted by what you are hearing when you listen to music, you don't concentrate on what you are lifting. This causes you to lift more weight.
Exercise is more effective at increasing your energy levels than caffeine.
Most American models are thinner than 98% of American women.
Source: Crazy Health Facts
HAVE YOU TRIED PILATES ON THE EQUIPMENT YET?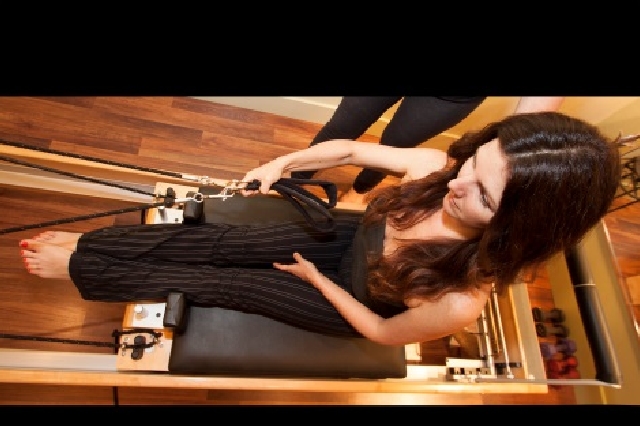 Strengthen, lengthen and sculpt your muscles in a 55 minute workout, with Certified Pilates Instructor, Pam Vos.
Our studio is in a lovely and private setting to work one-on-one or with a friend.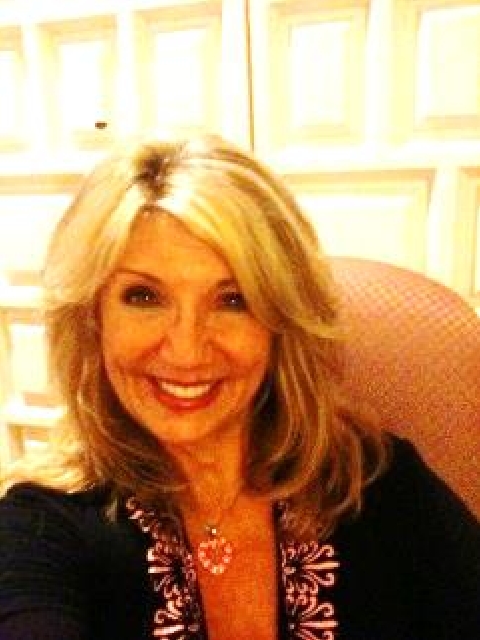 If you haven't already done so, please contact Pam today to book a complimentary session!

805-832-2020 (call or text)
pvos@caclubs.com

Coming soon in 2014: Group Wellness Coaching with Wellness Coach Pam Vos!
UPCOMING OJAI HEAT SWIM MEETS:

• Oct 5 @ Camarillo
• Oct. 19 Pumpkin Push @ OJAI
• Nov 16 @ Ojai
• Dec 14 Championships @Santa Barbara
NEW CAFÉ HOURS AS OF OCTOBER 1ST!

As of October 1st our Café will be open from 9am-6pm.
LATE NIGHTS WITH JEFF HOEFLING
X-FIT STRONG GROUP TRAINING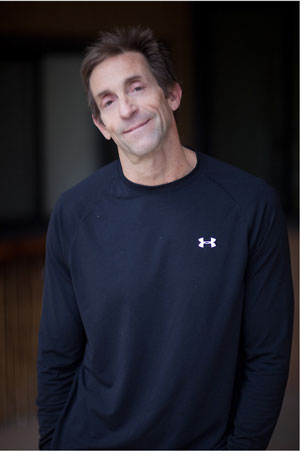 Don't Let Work Stand In Your Way

Day after day, working out can feel like a drill, especially if you are trying to muster up the energy to get to the gym after a long day at work. Certified personal trainer Jeff Hoefling can relate working full time and raising two children. Jeff has spent over 20 years learning the secrets to becoming a fitness devotee who can somehow muster the motivation to fit in exercise regularly. It's time for you to steal his tricks and (almost) never miss a workout again.
Jeff's secret weapon for getting you fit, lean, and strong after a long day of work is his tribe, the X-Fit Strong tribe. By joining the X-Fit Strong tribe you will learn Jeff's highly experienced approach to fitness while meeting others who are committed to learning to live a healthy lifestyle, despite a busy schedule.
X-Fit Strong workouts are limited to 8 people and Jeff is dedicated to delivering to his tribe a combination of challenging and fun workouts that foster a spirit of friendship among the participants.



TRY A FREE SESSION THIS MONTH
MONDAYS AND/OR THURSDAYS AT 6pm
$99.25 Members Once a Week for 4-Weeks
$198.50 Members Twice a Week for 4-Weeks
Non-member pricing available
Sign up today by calling Jeff at 805-512-1880
SPECIAL" BRING A FRIEND" OCTOBER PRICING…$50 OFF!
DOLPHIN CLUB BANQUET
October 7th at 6pm
Cost $15 per person
Please come out and celebrate your 50 mile swim this year!