HOMEWORK HANGOUT, MONDAYS 4-6PM
KID'S CLUB is the HAPPENING after school HOMEWORK HANGOUT!
4-6 pm Mondays
Come get a jump on your assignments for the week and have a healthy snack to feed your brain! FREE FOR MEMBERS!
ANNUAL HALLOWEEN PARTY!
Friday, October 24th from 5-8pm
Mark your calendars for our annual Halloween Costume Party! Come dressed in your costumes for a fun filled night of crafts, games, and music.
TENNIS:
TENNIS NEWS
The summer has past and now it's time for fall tennis. That means USTA Leagues, Interclub Ladies League and Junior Tennis Leagues. That means lots of tennis and plenty of fun!! If you are interested in joining any of the fun please contact me for more information. We also have great clinics for juniors and private lessons for adults. I have really enjoyed watching all the action so far this season, and look forward to more great tennis! Let's get you involved in our exciting tennis program this fall. You will have a great time!!
See Ya on the Courts!
Ryan
OVAC FALL TENNIS PROGRAM
Future Stars Clinic
Level I Tuesdays at 4:00pm
Level II Thursdays at 4:00pm
Intermediate/Advanced Clinic
Wednesdays at 5:00pm
Tournament Players Clinic
Mondays at 5:00pm and Wednesdays at 4:00pm
Intermediate Adult Clinic
Fridays at 10:00am
FITNESS
WHICH IS MORE IMPORTANT: NUTRITION OR EXERCISE?
The
DREAM JEANS CHALLENGE
is definitely going to help you tone up and get strong, which will get your metabolism revved up to help in losing fat. But, you simply will not drop body fact and make significant progress without having your eating dialed in.
Nutrition and exercise are crucial to losing weight, but even more important may be your mindset towards these two things. Your perception of the world is critical when trying to change habits and avoid a constant yo-yo diet effect over and over again. The power of the
DREAM JEANS CHALLENGE
doesn't lie in the nutrition plan or the workouts, it comes from helping you cultivate a mindset for fat loss success, regardless of external circumstances.
The
DREAM JEANS CHALLENGE
will make sure you don't fall into the all too common "if/then" trap. If we can get in shape, then we will have a positive mindset. If only we looked like we used too, then we could be happy again. The
DREAM JEANS CHALLENGE
will help you shift your mindset and use it as the driving force for sustainable change. You will go from "I have to workout" to "I get to workout" and "I can't eat that" to "It's my choice to not eat that". 8 weeks of positivity in the
DREAM JEANS CHALLENGE
with a fun, supportive group to share victories will lead to valuable daily lessons and many new habits.
The best part of the
DREAM JEANS CHALLENGE
mindset shift is that you will finally be able to stop endlessly torturing yourself with a strict diet and thinking of exercise as a form of punishment for over indulging. You will learn to actually LOVE your body every step of the way, not just once you reach your goal weight.
Join the
DREAM JEAN CHALLENGE
today and let us help you get started on the path to bliss and freedom that comes with loving your body. The freedom allows you break free from shame, self-loathing, and constant rebounding.
HERE'S THE DATES
Oct 14th – Dec 4th M &W 6:00-7:00am with Eric
Oct 15th - Dec 5th Tu & Th 9:45-10:45am with Danielle
HERE'S WHAT IT INCLUDES
*2 group training sessions per week for 8 weeks led by a certified personal trainer.
*8 more solo workouts designed by a certified personal trainer (2 per week).
*Nutrition program and journal.
*A positive mindset AND you WILL fit into your "dream jeans."
HERE IS THE COST (non-refundable)
Reserve your spot with an email to dwilliams@caclubs.com. $198.50 billed in Oct plus another $198.50 billed in Nov. Away during this time? No problem, we can pro-rate out the time you are away.
Questions or to sign up: contact Danielle Williams at
dwilliams@caclubs.com
or 818-219-4835.
WELCOME BLAKE BORUCH
NEW OVAC PERSONAL TRAINER
Blake grew up in Long Beach California, where he attended California State University Long Beach for his Master's Degree in Kinesiology and Sport Management. Over the past ten years, Blake has worked and traveled across the globe where has managed a wide variety of sports and fitness programs. His travels have taken him through many of the islands of the Caribbean, across North and South America and throughout most of Western Europe.
Blake uniquely combines principles of kinesiology with the scientific methods he acquired from his National Academy of Sports Medicine personal training certification and blends this knowledge synergistically with his international experience to develop training techniques that embody the essence of different cultures, disciplines, and training science.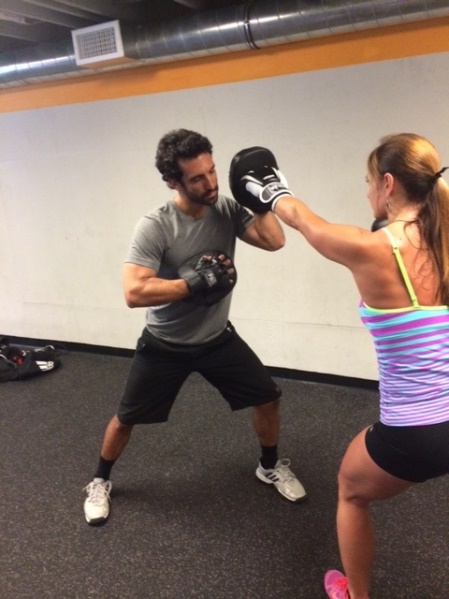 Blake has a passion for the outdoors and a love for many sports including tennis and mixed martial arts. He has vast experience in training boxing and kickboxing techniques and he uses this experience to create innovative and cardio intense workouts that add a flare to burning fat and staying toned. Blake is highly energetic and always eager to exchange adventurous stories.
"Fitness is a lifestyle choice that requires a strong will, eager determination, and the pursuit of knowledge. When it comes to creating and achieving your fitness goals, two minds are greater than one, and personal training may be the key to taking your fitness to the next level. It is a profound achievement to find peace in the process of becoming fit and one which leads to a healthy lifestyle and greater sense of well-being."
All members are invited to meet Blake during a complimentary fitness consultation session. You can take advantage of this opportunity to expand your fitness horizon by contacting Blake directly to book your FREE session at (614)560-6904.
JUST BREATHE
By Fitness Director Danielle Williams
Breathing is obviously essential to survival. You can make it over 50 days without food and about 7 days without water, but without oxygen you are a goner at about the 5 minute mark.
Research has revealed that an overactive immune system is present with all of illness or diseases related to breathing disorders (asthma, tuberculosis, emphysema, interstitial lung diseases to name a few). Studies have also shown the brain benefiting from proper breather by displaying patterns of relaxation. Finally, heart rate variability (HRV) can be improved with proper breathing. Poor HRV is associated with increased mortality after heart attack, plus depression, anger, and anxiety. This information is important because we now know that you can focus on proper breathing to create a rhythmic pattern of healthy heart rate variability and healthy immune function. Cancer patients have even been able to use proper breathing to reduce pain.
There are basically three types of breathing:
Clavicular breathing
refers to a breath that comes from high up in the shoulders and collarbones. This type of breathing happens during extreme stress, like in a panic attack or with a serious breathing disorder.
Chest breathing
refers to a breath that comes from the centers of the chest is the most common breathing pattern. Your chest and lungs will be expanding, but the expansion is restricted by tension and tightness in the muscles around the abdomen and ribs. This causes the chest to expand mainly upward, with less airflow and more rapid respiration.
Abdominal breathing
refers to a breath that comes from the abdomen and uses the diaphragm, causing the lungs to expand, pulling air in through your mouth. You will notice your belly expand and move outward with each inhalation and the chest will rise slightly, but not nearly as much as with chest breathing. The vagus nerve is activated by abdominal breathing, leading to a relaxation response. The relaxation response is necessary for your body to heal, repair, and renew.
To practice deep breathing effectively, inhale through your nose and exhale through your mouth. Be sure to breathe slowly, deeply, from the belly, and exhale longer than you inhale. More specifically, take a breath into your belly (i.e. expanding your diaphragm) for a full five count, pause for a second, then breathe out slowly through a small hole in your mouth. While at rest people take approximately 10 to 14 breaths per minute. Try reducing your breathing to 5 to 7 times per minute.
Practicing breathing in this manner will result in your muscles relaxing and a reduction in your anxieties. Your body's cells will benefit from the increased oxygen supply, in turn helping the production of feel-good endorphin hormones. Breathe deeply into your diaphragm to continually improve your memory, fight depression, lower blood pressure, or heart rate, or boost your immune systems.
AQUATICS:
PARENT & CHILD WATER CLASSES WITH MEG
Water introduction, Learning water safety and awareness through games, songs and water skills
• Children 6 mo. – 2 years.
• Sign up at the Front Desk
• Meet at the rec pool
Tuesday & Thursday October 7,9,14,16
12:30-1:00 pm
MEMBERS $ 50/4 classes $15.00/drop-in
NON-MEMBERS $65/4 classes
Contact:
meg.mccormick.4@gmail.com
DIVING BOARD OPEN WEEKENDS DURING OCTOBER
Take advantage of the summer-like weather and bring the family to the pool during October! OVAC lifeguards will remain on staff weekends from 1pm-5pm through October and the diving board will remain open for use during these hours.
CONGRATULATIONS DOLPHIN CLUB SWIMMERS!!!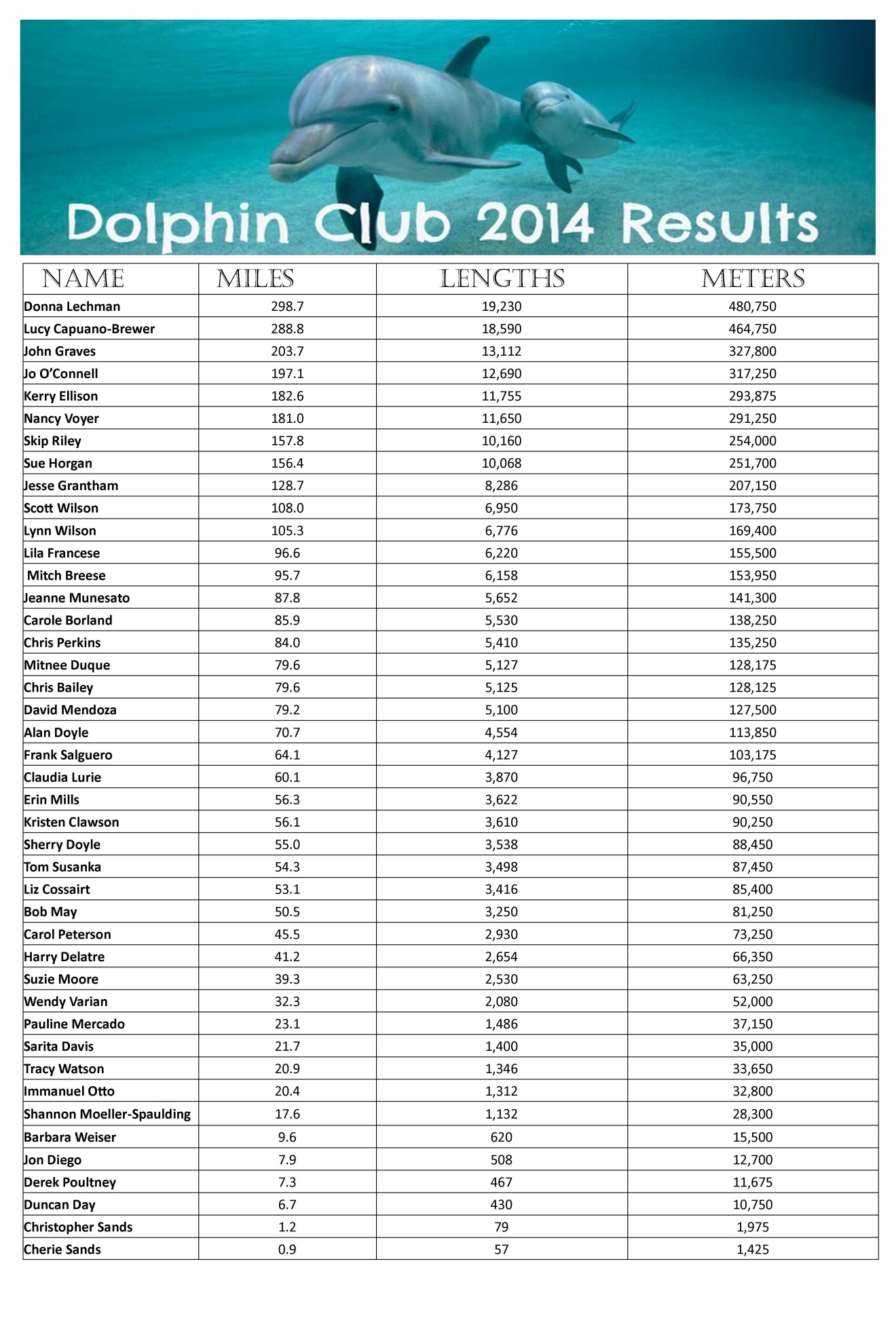 PILATES:
ARE YOU AFRAID OF THIS?
It's not as scary as it looks....sign up for your COMPLIMENTARY Private Pilates session at the front desk or contact Pamela Vos at 805-832-2020 to schedule your appointment.
PILATES STUDIO 2ND ANNIVERSARY!
Mark your calendar for Tuesday, October 21st for our 2nd Annual Pilates Party!
(Invitation coming soon).
In celebration of the 2nd anniversary of our Pilates Studio, receive a FREE pair of Toe Sox with your Pilates Package of 12 or more sessions!