OVAC NEWS UPDATE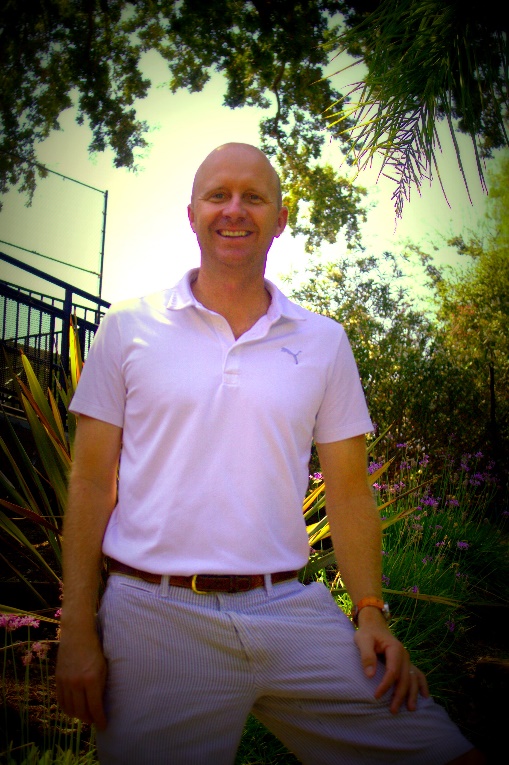 Hey guys! Hope everyone is having a great Fall. We are having our final inspection for the lap pool Monday, October 2nd @ 10:00 am. Once approved, we can jump in and enjoy the pool ASAP! We will also be having our parking lot repaved and newly painted around October 11th. The project will last three days and we will need to use the Fulton Street entrance one day when they pave the Fox Street location. It will be great to have a new parking lot!
Please don't forget about the Fall Festival on the 20th. We will have something for everyone so please bring the family! Hope everyone has a great October and hope to see you around the club!
See Ya at the Club!
Ryan
JOIN US FRIDAY OCTOBER 20TH
FOR OUR ANNUAL FALL FESTIVAL!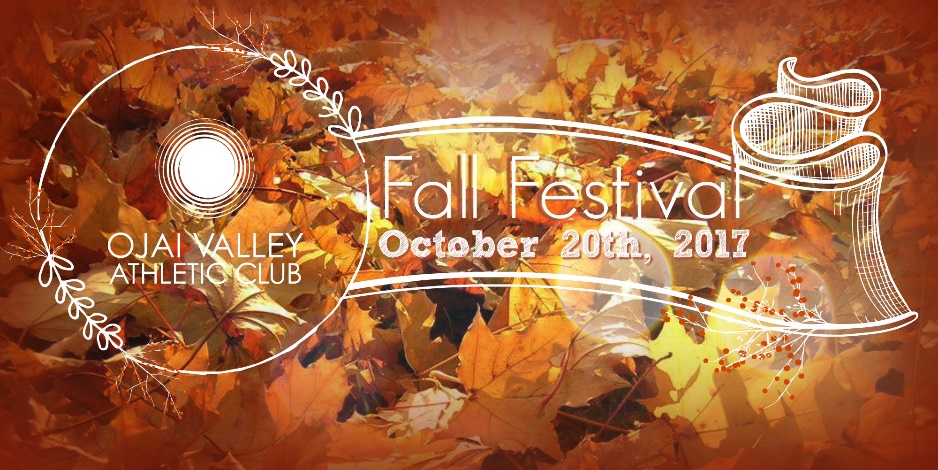 Games, food, and music!

Fun for the whole family!


Tennis
LIVE BALL CONTINUES!
Live Ball continues Wednesdays at 5:30pm. It is limited to 6 men and 6 women. Minimum USTA rating is 3.5 for women and 4.0 for men.

Please text Thomas at 805 407 4481 or email him at thomasbrinkhoff70@gmail.com for information or question.
JUNIOR TENNIS CLINIC SCHEDULE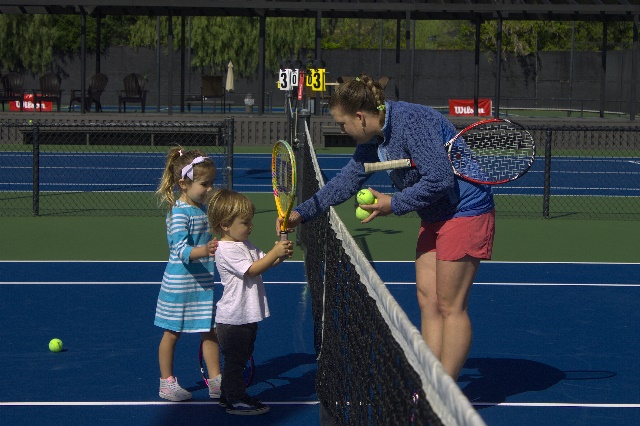 Future Stars
Ages 4 to 5, Saturday 10-11
Ages 6 to 8, Saturday 11-12
**For more information please contact Katya at
805-798-3699

Advanced Clinics
Monday and Wednesday 4:30-5:30pm
**For more information please contact Thomas at
805-407-4481



Fitness News
NEW SPIN BIKES ARRIVING SOON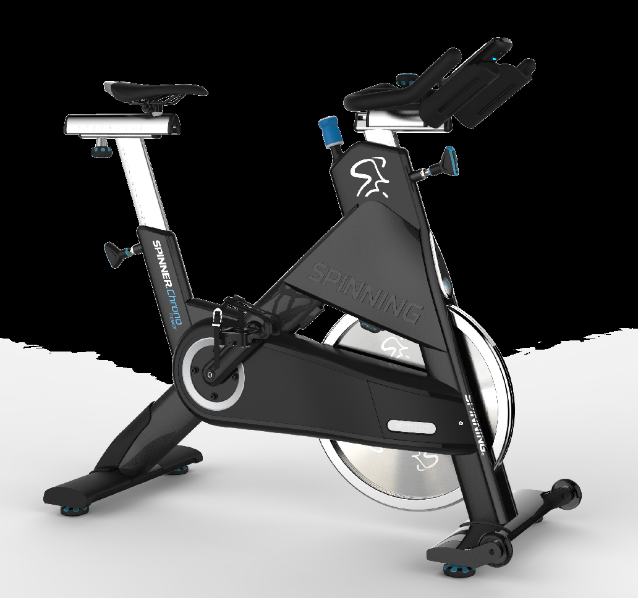 Click here to learn about our amazing new spin bikes being delivered soon!

We are excited for the arrival of the Spinner Chrono Power bikes this month! With these new bad boys, riders will be able to track power, cadence, heart rate, energy expenditures and intervals using the SPINPower® Studio Computer. The Studio Computer wirelessly pairs with any ANT+ compatible heart rate monitor for easy use. Its memory settings and backlight display makes it the highest quality computer in the industry.
Key Features:
Pairs automatically with any ANT+ compatible heart rate monitor
Backlit display
Real-time dashboard display with performance metric:


Watts
Cadence
Heart Rate/Pulse
Time
Distance
Calories Burned
Low Battery Indicator
Yes, you read that correctly, these incredible bikes will measure WATTS. We look forward to taking your fitness to the next level with these top of the line bikes. See you in class!



GROUP FITNESS CANCELLED CLASS EMAIL LIST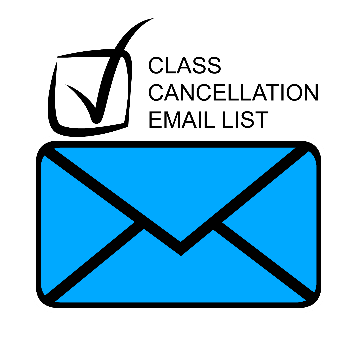 Would you like to receive an email notification when classes are cancelled? Please send an email to dwilliams@caclubs.com and we will add you to the email list.
IT'S GOOD TO HAVE OPTIONS
BY FITNESS DIRECTOR DANIELLE WOMMACK
Click here to learn about the amazing programs designed to help you feel energized, strong, and healthy.

YOU ARE STRONG-YOU ARE WORTH IT- YOU DESERVE TO LOVE YOUR BODY-YOU CAN DO THIS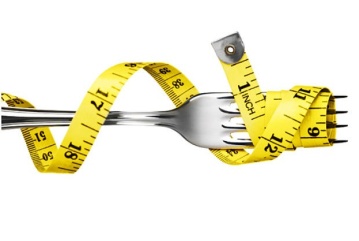 I want nothing more than for you to feel good, both inside and out. I want you to feel empowered that you CAN lose weight, you CAN feel energized again, you are NOT at the mercy of your hormones and you CAN eliminate gut issues. And you can do it simply in a way that is sustainable. OVAC's ROCK YOUR DREAM JEANS and all new ROCK YOUR DIET programs are your simple keys to success.
The ROCK YOUR DREAM JEANS 8-WEEK TRANSFORMATION puts you face to face with a personal trainer twice a week to help you achieve a fitness level you never thought possible. In addition, you receive a complete nutrition plan intended to support your metabolism and lead to long last fat loss that is easily sustainable. Your workouts with a trainer are done in a relaxed small group setting where you can sweat, have fun and shed body fat.
The ROCK YOUR DIET 21 DAY MAKEOVER is a nutrition only plan that takes out all the guess work of eating for health, healing and weight loss. It is designed to create optimal hormone balance in your body through diet to heal your gut. The eating plan provides relief from a hidden epidemic of pain, suffering and unnecessary weight gain caused by the foods you eat. Participants can also join the private Rock Your Diet Facebook group for further support and guidance.

ROCK YOUR DREAM JEANS 8-WEEK TRANSFORMATION
October 16-December 7
Tu & Th 9:45-10:45am
Mo & We 6:45-7:45am
Mo & We 5:00-6:00pm
Here's How It Works
Bring in jeans you can get on but can't button. You WILL be wearing those jeans at the end.
Here's What It Includes
2 personal trainer led group workouts
8 solo strength training workouts
Nutrition program and journal
Motivation & educational email several times a week
Q & A emails with me
How Is This Program Different?
It will REINVENT your body. You will learn the value of strength training and metabolic training as key weight loss tools. You will experience breakthrough moments and feelings of empowerment that come along with such breakthroughs.
Cost (Non-refundable)
Two payments of $198.50 for members (billed in November & December) or one pre-payment of $476 for non-members. Email me at dwommack@caclubs.com to enroll.

ROCK YOUR DIET 21 DAY MAKEOVER
Next round starts Oct 23 (enrollment ends Oct 19)
What to Expect
• 21 days of easy meal planning including breakfast recipes, lunch guidelines, dinner recipes and shopping lists (vegetarian and vegan options too)
• Goal setting and inspiration guides, a system to track changes to your body and self awareness worksheets
• Access to a private Facebook group
• Easy to follow manual delivered via email for this self-guided makeover
• 7-20 pounds of weight loss
• Reclaim your energy and overcome fatigue
• Never have to go hungry or count calories again
• Reset your hormones
• Eat healthy meals the entire family will enjoy
• Reclaim your overall health
Cost (Non-refundable)
$99 for both members and non-members. Email me at dwommack@caclubs.com to enroll.
CONGRATULATIONS 2016-2017 TEAM 100
GT Banahan
Jerry Barnes
Cecil Baumgartner
Jack Bertsch
Gayle Childress
Mike Caldwell
Anne Carper
Anne Charlesworth
Jim Christiansen
Liz Cossairt
Ina-Marie Currie
Don Diaz
Dorothy Dron-Smith
Fred Fauvre
Shirle Fauvre
Frank Fink
Maudette Fink
Sue Francis
Robin Granholm
Mary Iler
Sue Italo
Donna Lechman
Maralisa Long
Fr Marczewski
Gail Moore
Rick Moore
Janet Owens
Jenny Owen
Richard Parsons
Nancy Prather
Jan Rains
Ann Robertson
Cherie Sands
Pete Scharff
Bonnie Scharff
Corkey Solow
Dan Sommer
Terry Tallent
Mike Urbanek


THE NEW TREADMILL ENTERTAINMENT EXPERIENCE AT YOUR FINGERTIPS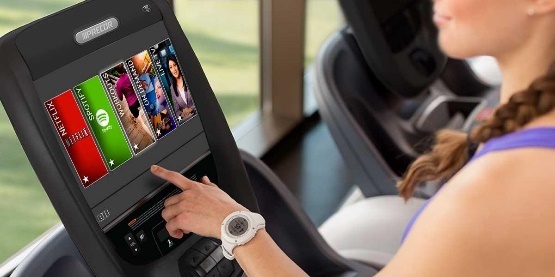 Click here to read more about our new treadmills!

Unique to our new line of Precor treadmills in the upstairs fitness cent is the Preva® operating system that powers networked fitness on Precor consoles providing you with a personalized, goal-focused fitness and media experience.

These treadmills have broken the entertainment barrier by becoming the first in the industry to offer the convenience of a single sign on to access your personal entertainment apps on the treadmill console. The first time you log into your personal entertainment app from the console, you can save your credentials and never need to manually log-in for future workouts. You'll have single touch access for your workouts and favorite entertainment and training apps when logged in.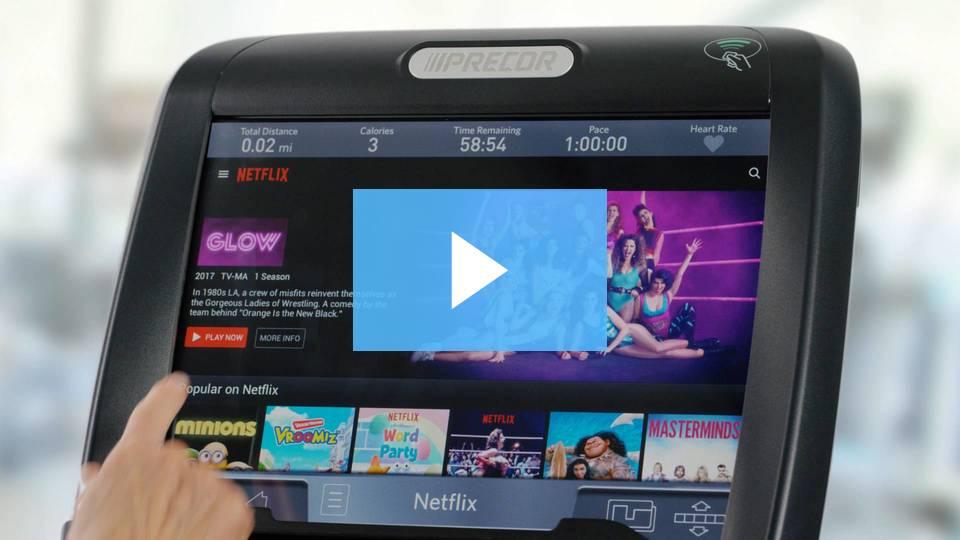 The entertainment applications available are:
• Netflix®
• Hulu®
• Spotify®
• iHeartRadio®
Watch this short video to learn more about how to access the personal audio and video entertainment apps through the Precor touchscreen consoles. It is as easy as that! Preva® 7.0: Entertainment at Your Exercisers' Fingertips | Precor



PILATES CLIENT INTERVIEW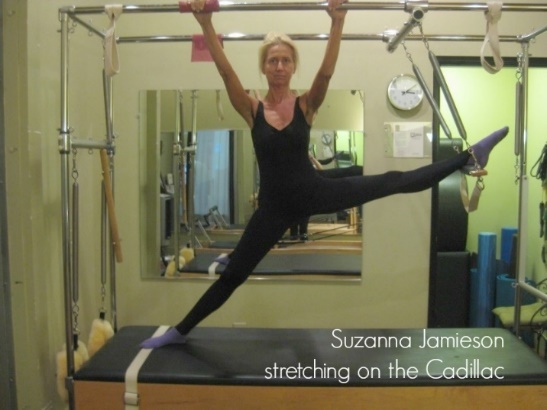 THE PILATES CLIENT INTERVIEW
By Julie Fox, Pilates Instructor

This is a part of a series of Pilates client interviews. OVAC Pilates' client, Suzanna Jamieson, has agreed to be the interviewee.

Julie Fox: How long have you been doing Pilates?
Suzanna Jamieson: A few months now. Initially 1x/week, if possible 2x/week with vacations in between etc.
JF: What motivated you to start doing Pilates?
SJ: I tried the complementary session that is offered when signing up as a member with OVAC. Working with Julie really worked for me from the get go, and just the way the exercises support what I am looking for in terms of toning and stretching, supporting dancing.
JF: What has it done for your body?
SJ: I notice my body loves it and it seems to have improved my leg strength (hamstrings) and flexibility. My sense is that regular 2x/week sessions would give more noticeable results. The scheduling so far has not allowed that.
JF: What are a few of your favorite Pilates exercises and why?
SJ: I love the 'Cadillac' for my hamstring strengthening and stretching at the same time. Also the hip opener exercise on that one. Anything that increases range of motion and functionality.
JF: What is your favorite Pilates apparatus?
SJ: The 'Cadillac'.
JF: What is a common misconception about Pilates?
SJ: I don't know. Is there one?
JF: What would you tell someone considering doing Pilates but doesn't know much about it?
SJ: If you are looking to tone overall and strengthen your core whilst gaining flexibility, range of motion and functionality, Pilates is for you.

Thank you, Suzanna.


AQUA BOOT CAMP WITH WENDY HELLSTROM

Aqua Boot Camp is high level diverse aquatic fitness class that includes intense cardio, strength and stamina training. This program offers cross training for swimmers while providing a fun energetic workout
THURSDAY's 5:30-6:30pm @ the Lap pool
Starts THURSDAY OCTOBER 5th
NEW KIDS CLUB HOURS

Beginning October 20th Kids Club will be open on Fridays from 8:30am-12:30pm.
2017 FALL LAP POOL SCHEDULE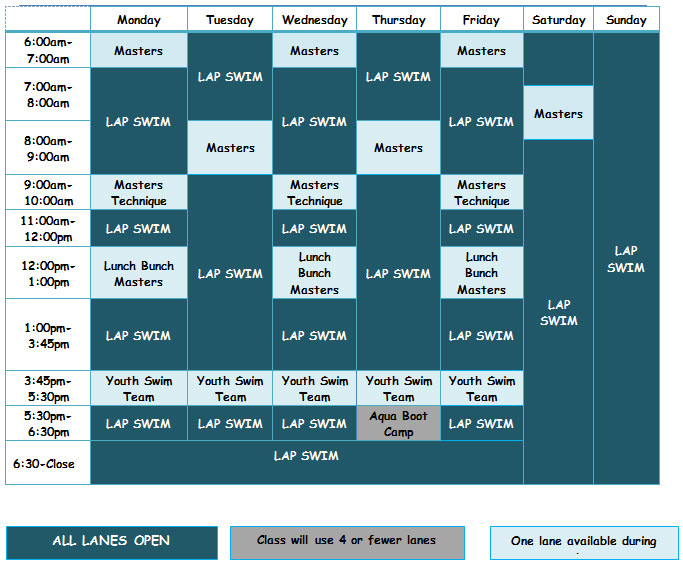 OVAC coaches will always do their best to accommodate lap swimmers. As swim class attendance continues to grow you may be asked to share a lane if you plan to swim during scheduled classes. To ensure a comfortable lap swim, it's best to plan your lap pool workout before or after swim classes.