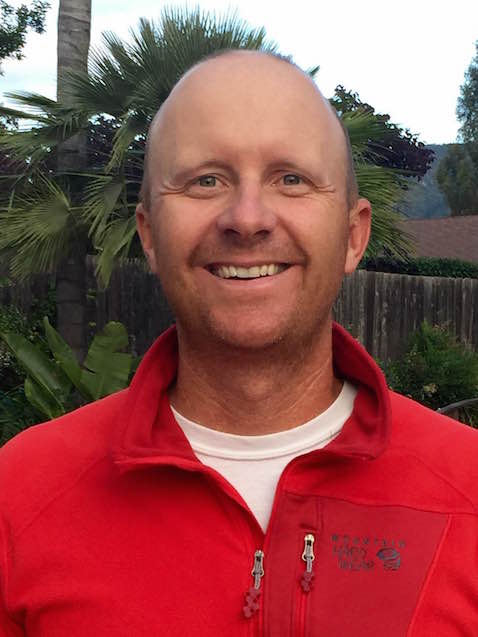 We are having a great time here at the club! Maybe it's the amazing weather or the fact that my kids are back at school, but last month was a blast and I truly can't wait for the Fall! Our amazing staff members Jamie Jackson and Sarah Sidote-Ortiz had another great Wine and Paint night. We had 23 people come out for the event and it was amazing!
I am very excited about the great things happening at our Cafe this month. We have a new menu along with a great staff. The menu focuses on pre and post workout snacks, smoothies, soups, salads and sandwiches. All fresh and healthy ingredients! For the month of October I really want everyone to give it a try so we are having 20% off all items in the Cafe! I hope everyone takes advantage of this great offer!

I hope everyone has a great October and don't forget our Fall Festival on the 19th!!

See Ya at the Club!
Ryan



FALL FESTIVAL

Join us Friday, October 19th for our annual Fall Festival. We'll have fun for the whole family. Costumes are optional but encouraged.



SIP & CRAFT NIGHT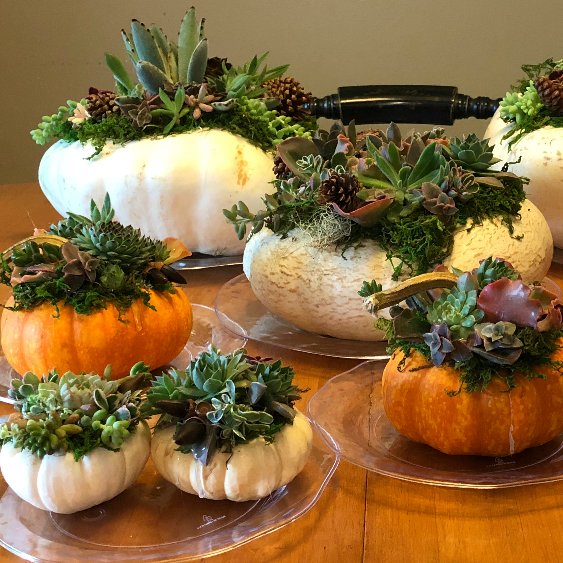 Friday, October 12th
5:30pm-7:30pm

A fun evening of sipping wine and making a fall craft. This month we will be making pumpkin succulent centerpieces. We provide all the materials and inspiration, all you need to do is sign up! Spots are limited so please RSVP by signing up in the lobby or emailing Sarah at ssidote@caclubs.com.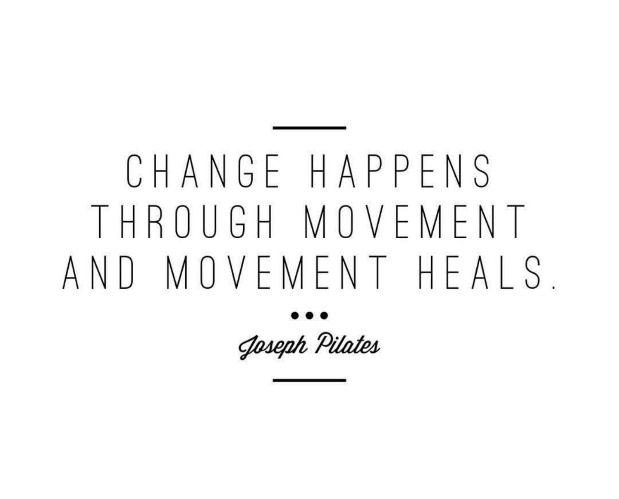 PILATES NEWS
Now offering private Pilates sessions to non-members! Please grab my business card and share the gift of Pilates with your friends. Business cards are located across from the front desk.



OVAC WELCOMES KELLY LAMAR AS OUR NEW CAFÉ DIRECTOR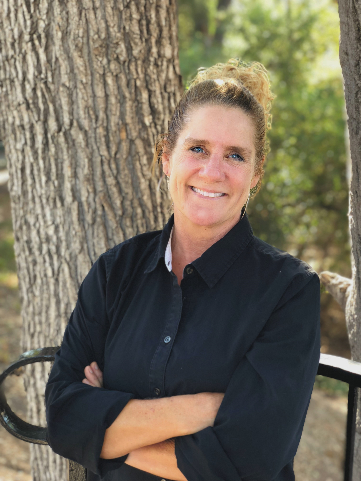 Although she may already be a familiar face to you, we are excited to introduce our new Café Director Kelly Lamar. A 30+ year Ojai resident, Kelly brings a fresh approach to what is offered at the Café, and how it is prepared. She is Culinary trained through the Culinary Arts Program at Santa Barbara City College, and her resume includes Lassen's Natural Foods, (Ventura) Pierre Lafond's Gourmet Deli, (Montecito) Feast Bistro and Seafresh, (Ojai) as well as teaching cooking and running Organic Hot lunch programs in several local schools.
She is looking forward to updating the menu and adding weekly and monthly specials to spice up things a bit. (pun intended!) She welcomes any feedback or requests members have to fit their needs and hopes you can always taste her secret ingredient. Please take the time to stop by and say hello to Miss Kelly and utilize this great service we offer to maximize your health and wellness!


Aquatics
2018 SWIM PENTATHLON
5 X the FUN! All Swimmers All Ages Welcome!

SATURDAY OCTOBER 6th
9:00am warm-up 10:00am start

Pre-Registration has closed but on deck registrations are accepted $15


NEW! OVAC SWIMMER OF THE MONTH!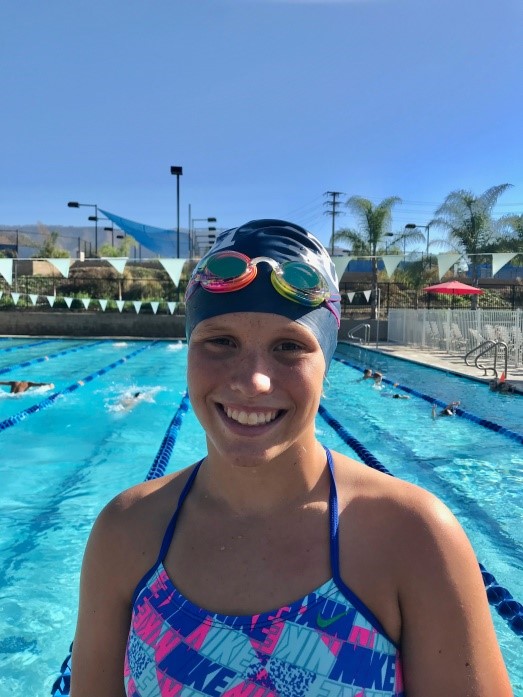 Each month our Aquatic Department will spotlight one of our OVAC swimmers. All ages and all levels of swimmers will be chosen and asked questions about their swimming. It could be you!

This Month: Amelie Pinkernell
How long have you been swimming? Since I was 7, I started in Meg's class, so….6 years.
What's your favorite stroke? Freestyle.
What's your favorite distance/event? 100 Free
What was your most memorable achievement so far? At this summer 2018 Semana Nautica Long Course swim meet at Los Banos in Santa Barbara, I got 1st in my heat in the 50m Free(33.49)!
Do you have a goal for this year? Yes, I want to get a WAG or JAG qualifying time.
What's your favorite workout? Well, I really hate "how low can you go" BUT, I really like it too! It's challenging!
What else do you like to do? I go to dance class and I like to go to the beach.
What's your favorite after-swim snack? The chips at the front desk.



OVAC COACHES ATTEND 2018 ASCA WORLD CLINIC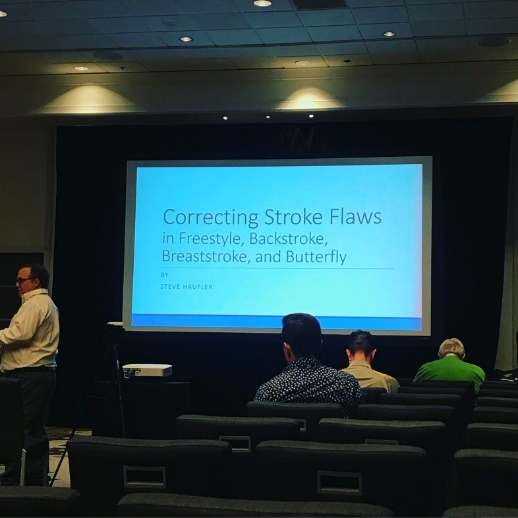 Coach Elin and Coach Wenke had the opportunity to attend the 2018 ASCA World Clinic in Anaheim. This is the largest swimming clinic in the world with 1500 attending coaches, 30 speakers and 100 exhibitions. The American Swimming Coaches Association or ASCA is a professional organization for Swimming Coaches in the USA. It was founded in 1958 and is based in Fort Lauderdale, Florida. ASCA provides education opportunities for swimming coaches, such as the annual World Clinic. Attending the clinic, listening to the speakers and visiting the exhibition hall gave us new ideas and inspiration to continue our path as coaches for the Ojai Heat Waves.


STILL A FEW SPACES IN NOVICE!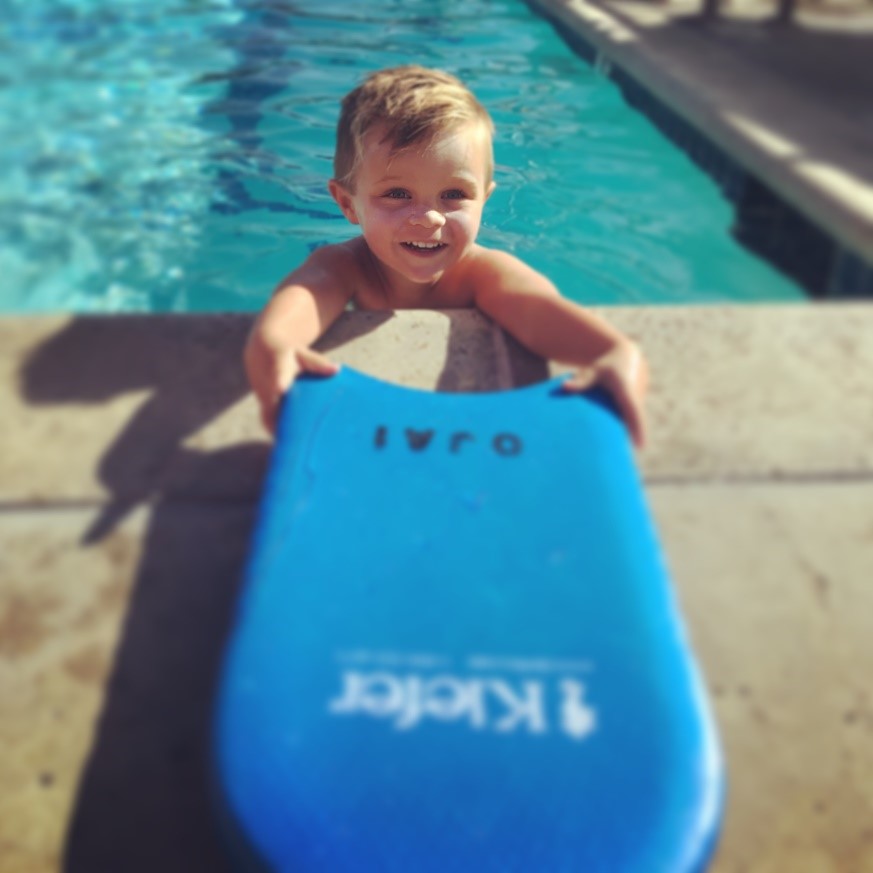 Join our Novice level swim group and get your swimmer started early!
Tuesday and Thursday
3:45-4:30
$70/month
8 classes per month
Ages 5-8
TENNIS NEWS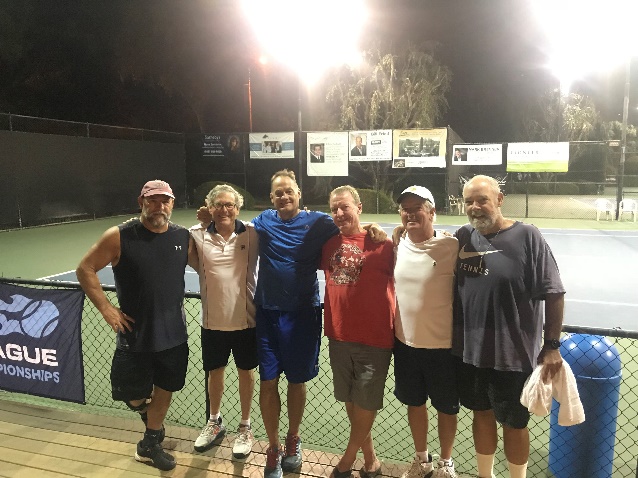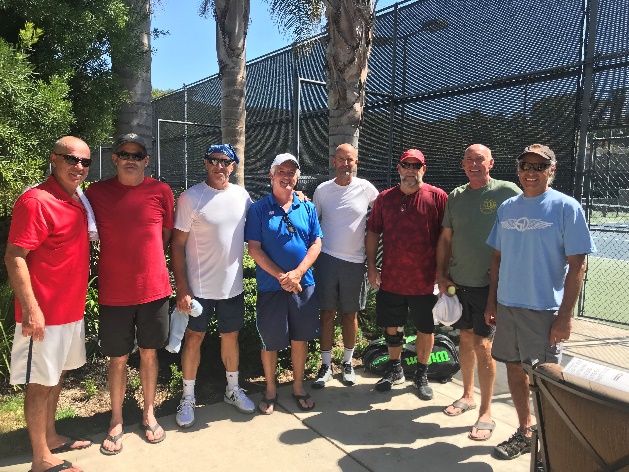 Fall league action is in full swing (pun intended?) on both the men's and women's sides and our teams are doing fantastic. The men's 8.0 and 9.0 55+teams just completed their seasons with an appearance at sectionals after each had finished first in the regular season league.
The ladies A2 team is in high gear as they kicked off their 2018/2019 Interclub campaign with an impressive 4-0 win at home over last year's league champions from La Cumbre and then followed that with another convincing 4-0 sweep of Montecito on the road!
The ladies B Interclub lost a very close match on the road at Pierpont Racquet Club 1-3 that could have gone either way with three 3-set matches. The ladies USTA Doubles 3.5 and 4.0 and men's 4.0 and 4.5 are all off to great starts.
All tennis players know the joy of opening and hitting with a new can of fresh balls but what to do when those new balls have lost their fuzz and bounce? Please don't throw them in the trash! They can be recycled and used for other purposes. We have a receptacle in between courts 5 and 6 for the disposal of dead balls. They are either ground up to make rubberized playground surfaces or can be donated to whole to schools and retirement homes for use on desks and walkers.
We have just gotten a new remote for the ball machine so for those of you that use it please treat it kindly. The balls are also up to snuff so feel free to rent an hour or two in order to get your groove back if it's gone missing.
A quick request -after you're done playing please clean up your court of towels, cups, tennis ball cans/lids/tops in order to keep our newly-washed courts looking spiffy and also to make it an enjoyable experience for other members who use the court after you.



DID YOU SAY FREE?!?!
Two incredible products for you to try out for an entire month FOR FREE!
We are offering an incredible personal training special from October 15 – November 11 that you definitely don't want to miss. We are opening up our small group personal training to all members for at no charge. PLUS, members who try small group personal training will also receive a complimentary month of our brand new online personal training program powered by ProCoach at no additional charge.

What is Online Personal Training powered by ProCoach? OVAC offers a full range of strength training equipment and machines, but how do you know what to do once you get here? Hiring a personal trainer is not an option for everyone and this is where online personal training powered by ProCoach can help. You will receive complete workouts via email, including warm-ups, with written, video and pictorial descriptions of each exercise. You can choose a gym workout or home-based workout option so that you're covered wherever you might be. And each exercise will have three levels of difficulty for you to choose from. Plus, the workouts are designed with your specific goals and health history taken into consideration. Again, all delivered to your email inbox for you to do on your own when it fits into your schedule.

What is Small Group Personal Training? In a word, it's FUN! And we have THREE levels to choose from. Small group personal training is the fastest way to achieve your health, fitness and weight loss goals. The coaches are ready to connect with you as an ordinary person in a supportive, community-oriented environment free from big egos or attitudes. Every day we deliver real results for real people, people of all ages and capabilities to build stronger, leaner, more useful bodies through a science-based approach to health information and fitness. Choose the level that works for you:

ROCK IT – No Regrets Small Group Personal Training. Are you ready to feel like you've never felt before? Look incredible? Move better? Get strong? ROCK IT is ready to show you a level of fitness you never dreamed possible. Anyone can make you sore and sweaty, but ROCK IT gets real results. The ROCK IT specialized training program is designed to get you in the best shape of your life while minimizing risk. The ROCK IT systematic strength and cardio high intensity interval style program is ready for all ages and fitness levels with a strong drive to improve.
• We are parents determined to keep up with our kids
• We are seniors who refuse to let age limit our independence
• We are athletes seeking an edge
• We are strong and capable, not small and weak
• We are real people getting real results
REBUILD – No Pressure Small Group Training. OVAC is unique and special because of YOU. And we are pleased to present an opportunity for our mature members or those who are deconditioned, but still want to engage in life as fully as possible. REBUILD is the most effective, pain-free and cost-efficient way to look better, move better or feel younger. Exercise for mature populations or those new to exercise can be a scary prospect. You want to be fit and healthy, but the fear of injury (past and future) is real. You need a coach who understand what you are experiencing both physically and mentally. You need someone to listen and understand your needs. REBUILD will show you it is literally never too late to start, no matter how unfit you feel. REBUILD will provide a safe environment for you to realize your potential for physical, social and mental well-being. The primary focus will be to increase your strength, joint range of motion and stamina to make each and every day vital.

REHAB-No Pain Small Group Training. Are you tired of constantly being in pain? Or do you seem to end up injured every time you try to start an exercise program? REHAB was created specifically with you in mind. REHAB is open to all who want to get out of pain and make sure they stay out of pain. This specialized program will help you progress past the hurdle of your pain or injuries so you can escape the frustration of being injured or the annoyance of the tweaks and twinges of aging. It's time to move again and feel good about it.


SMALL GROUP TRAINING SCHEDULE: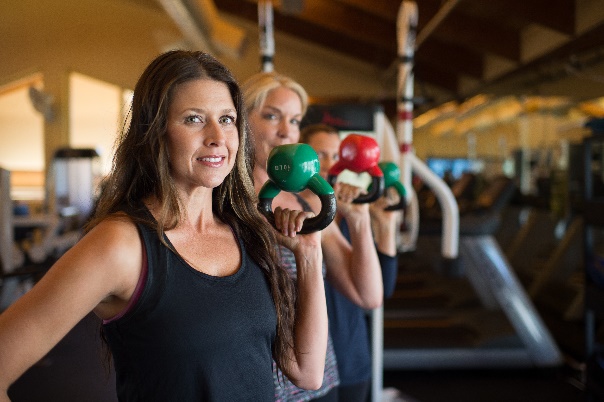 Appointments are required. Call or text the numbers below to schedule. Spaces are limited and subject to availability

Mondays
8:30am Rebuild
Corkey
9:45am Rock It
Danielle
(818)219-4835

Tuesdays
6:00am Rock It
Corkey
(805)218-4629

8:30am Rock It
Danielle
(818)219-4835

4:00pm Rock It
David
(323)717-6018

5:00pm Rock It
Sarah
(805)218-0874

6:00pm Rock It
Erin
(701)238-7351

Wednesdays
8:30am Rebuild
Corkey
(805)218-4629

9:45am Rock It
Danielle
(818)219-4835

5:00pm Rock It
Sarah
(805)218-0874

Thursdays
6:00am Rock It
Corkey
(805)218-4629

4:00pm Rock It
David
(323)717-6018

5:00pm Rock It
Sarah
(805)218-0874

Fridays
8:30am Rock It-
Danielle
(818)219-4835

9:45am Rehab
David
(323)717-6018

Saturdays
9:00am Rock It
Erin
(701)238-7351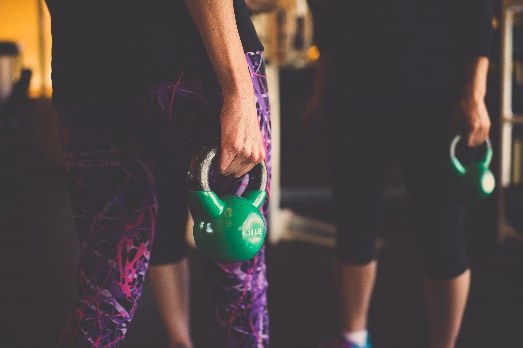 THE FINE PRINT: This offer applies to members of OVAC only who have not yet tried our fantastic small group training program. Appointments are required – no-drop ins. Spaces are limited and subject to availability. If you are a current or past participant in our small group training program, we have a free offer for you also – contact your trainer for details.

CALL TODAY TO GET IN ON THIS INCREDIBLE OFFER. QUESTIONS? CONTACT FITNESS DIRECTOR DANIELLE WOMMACK AT dwommack@caclubs.com OR 818-219-4835