September Newsletter 2013
THE REC. POOL WILL CLOSE TEMPORARILY IN OCTOBER
CONSTRUCTION BEGINS OCTOBER 20TH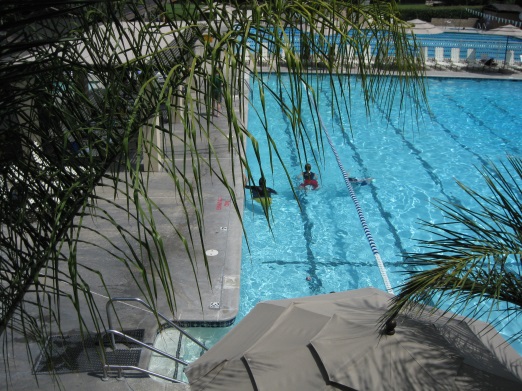 Our recreational pool will be closing temporarily in late October. We will remove all the old tile and plaster and install new tile & re-plaster the pool. The project will take approximately two weeks to complete. Briefly here is what will happen:
We will close the pool the day before construction begins to prepare for the project. We will install a fence around the pool to insure safety.
The lap pool will remain open during construction.
On October 21st, our contractor will begin removing the plaster & tile using a jack hammer. The demolition process creates dust.
After demolition the contractor will install new tile and will re-plaster the pool.
After the plaster is applied we will immediately start filling the pool with water.
We will have the Health Department approve the completed project.
After approval we will re-open the pool. It may take a few days for the pool to return to the normal temperature.
LABOR DAY HOURS
On Monday, September 2nd the club will be open from 8:00am to 8:00pm to celebrate Labor Day. There will be no Group Fitness classes and no Childcare on Labor Day. Enjoy!!
AMERICAN DIABETES ASSOCIATION FUNDRAISER
In July, the club held a Pool Party and Fundraiser to benefit the American Diabetes Association. Many members donated items to our silent auction, other members purchased silent auction items and some people just made cash donations. We've tallied the numbers and our contribution to American Diabetes Association is $1,400.60! We want to thank each and every one of you who helped make our fundraiser a success.
CAN YOU PASS THIS TEST?
We all glance in the mirror from time to time to assess ourselves. As humans, our ability to be self-aware is unique and, at times, harsh. Many of us become our own worst critics. We don't see all of our many talents and limitless potential. Instead we focus on the flaws that present themselves in that mirror.
Renowned trainer Martin Rooney asks himself self-analyzing questions when looking in the mirror. Just imagine how empowering it would be to be answer his 5 questions with a resounding YES…
1. Did I exercise and develop my body today?
2. Did I eat well today?
3. Did I learn something new today?
4. Did I make someone feel better today?
5. Did I take a positive step toward a major goal today?
Rooney states that being able to answer YES to each of these questions means that you achieved the 5 characteristics of successful people: Discipline, Consistency, Honesty, Responsibility and Accountability. You must be disciplined enough to exercise and eat well on a consistent basis, while being honest with yourself about whether this is occurring, and holding yourself responsible when it isn't.
We would like to help you pass the mirror test each and every day. To do this, we are offering the following programs as a powerful tool for your success.
DREAM JEANS WEIGHT LOSS CHALLENGE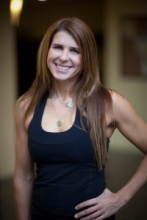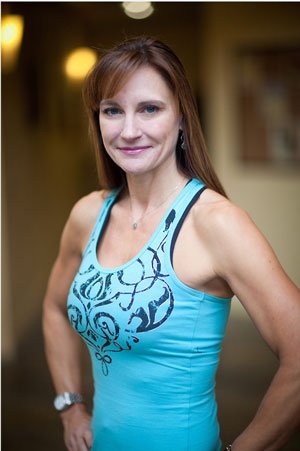 Sept 2nd-Oct 23rd M &W 6:00-7:00am with Brooke Atkins
Sept 3rd-Oct 24th Tu & Th 9:45-10:45am with Danielle Williams
HERE'S HOW IT WORKS
You will bring in a pair of jeans that you would like to fit into. You should be unable to button these jeans. We keep the jeans here at OVAC. In 8 weeks you WILL be wearing those jeans.
HERE'S WHAT IT INCLUDES
*2 group training sessions per week for 8 weeks led by a certified personal trainer.
*8 more solo workouts designed by a certified personal trainer (2 per week).
*Nutrition program and journal.
*Fitting into your dream jeans.
HERE IS THE COST (non-refundable)
$198.50 billed September+ $198.50 billed October for members and $477 pre-pay for non-members. Reserve your spot with an email to dwilliams@caclubs.com or a phone call to Danielle at 818-219-4835. Miss the start date? Call and we can pro-rate out any missed sessions.
alphaFIT WITH DAVID ROGGE Sept 13th - Oct 18th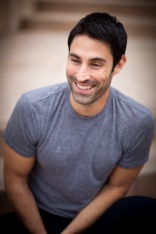 Whether your goal is to lose weight, get toned, have cardiovascular endurance, build muscle, or increase power, agility, flexibility or mobility, it's a solid foundation of strength that's going to get you there. Much like a building, if the foundation is not sound the structure may collapse. So it goes with the human body. Therefore it is important that your exercise program either build or re-enforce the strength of your foundation.
The 6-week alphaFIT group personal training program is designed to be fun, safe and challenging for both the neophyte looking to make major changes or the gym rat looking for fresh ideas, plus you will get more fit and lean than you ever thought possible in such a short amount of time.
The non-refundable cost is $180 for members and $216 for non-members. Reserve your spot with an email to d.rogge@yahoo.com or a phone call to David at (323)717-6018.
CORE & CONDITIONING 6-WEEK CATALYST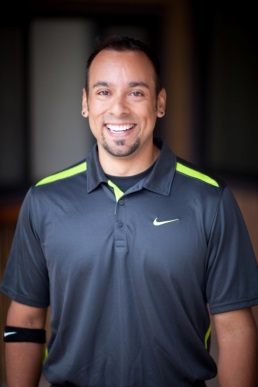 WITH CROSSFIT TRAINER ERIC LEIJA
SEPT 23rd – OCT 31st
COMMIT TO YOURSELF…SEE THE RESULTS YOU WANT…INVEST IN YOUR HEALTH…HAVE FUN WHILE BETTERING YOURSELF, CHALLENGING YOURSELF, AND INSPIRING FRIENDS AND FAMILY
These small group training sessions are offered 4 days a week and can be performed by anybody, regardless of fitness level. Choose any two days, Monday thru Thursday @5pm meeting in downstairs gym.
*Limited to ONLY 10 participants.
*Nutrition planning, body fat testing, and progress monitoring included.
*Complimentary Personal training session included. (Must be used by Oct 31)
Come try a complimentary workout between now and Sept 23 for a test drive.
The non-refundable cost is $297 for Members/$356 for Non-Members. Sign up with Eric at 805-216-4331 or at ericleija1010@gmail.com.
8-WEEK SCOLIOSIS & BACK THERAPY WITH ROBERT EVANS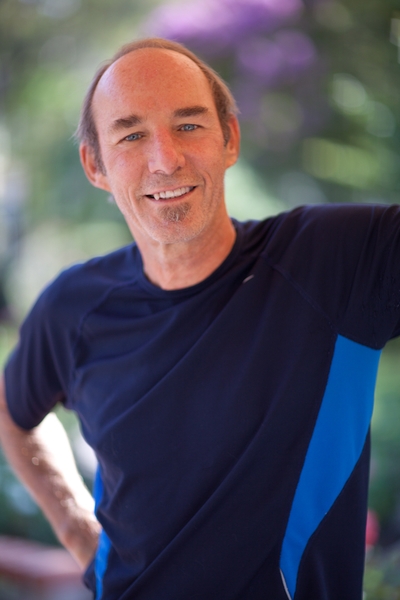 OVAC member Carol Paquette signed up for Scoliosis & Back Therapy with Robert in desperation 3 weeks before a 403-mile, 7-day bike ride that she was dreading because of her back pain. She completed her ride with absolutely no back pain. According to Carol, "The building of the core and back was happening during the workouts sessions and I could feel myself getting stronger, having better posture and less back pain."
Are you also ready to achieve what few believe to be possible? If you or someone you know has scoliosis or suffers from back pain, we are offering an 8 week special consisting of eleven ½-hour sessions. You will be working one-on-one in these sessions to develop the best, most effective, program possible. Non-refundable cost for members $287, non-members $345. Contact Robert at (805)798-2810 or robert@omojai.com to reserve your spot.
YOUTH SWIMMERS DOMINATE AT YMCA SUMMER CHAMPIONSHIP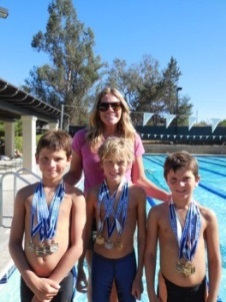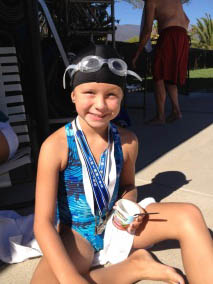 Ojai Heat youth swimmers took home over 25 first and second place medals at this year's Summer Championship swim meet in Ventura. OVAC is very proud of the following swimmers who represented our team: Blaize Cheverez, Jet Ochoa, Colley Ochoa, Alyssa Potter, Caitlin Potter, Tayten Neiderhiser, and Quin Seider.
IT NOT TOO LATE TO JOIN THE FALL SWIM TEAM SESSION!

Age group swimmers (6-14) have fun and learn the fundamentals of competitive swimming and compete at swim meets throughout the year.
FALL SESSION STARTS SEPT 4
MWF 3:30-4:30
MEMBERS $60/mo. $12/drop-in $170/12 week season
NON-Members $85/mo. $245/12 week season
DOLPHINS PRE-SWIM TEAM WITH MEG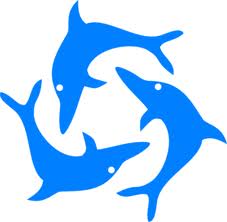 Stroke development class for swimmers who have completed swim lessons and want to continue on and join Junior Swim Team. Swimmers will learn basic freestyle, backstroke and streamline push-offs.
FALL STARTS SEPT 4
Tue and Thurs 3:15-4:00 & 4:00-4:45
MEMBERS $60/mo. $12.00/drop-in
NON-Members $85/mo.
PARENT &CHILD WITH MEG
Water introduction. Learning water safety and water awareness through games and water skills. Children 6 mo. – 2 years.
Fridays Mornings in September
Friday's 10:00-10:30
MEMBERS $ 45/4 classes $12.00/drop-in
NON-Members $50.00/4 classes
LIFEGUARDS STAY ON WEEKENDS DURING SEPTEMBER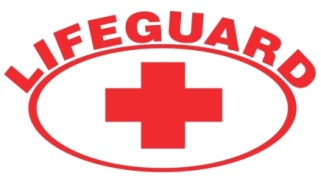 OVAC lifeguards will remain on staff weekends from 1pm-5pm through September. For your continued enjoyment, the diving board will be open during this time.
OVAC LIFEGUARDS SAY "THANK YOU"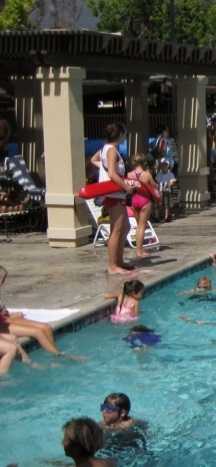 The OVAC pool had zero rescues or assists this summer! We believe this is mainly due to parents and caregivers keeping a watchful eye on little ones. The OVAC lifeguard staff wants to thank the members for following the pool rules and being mindful of safety at our pool.
CONGRATULATIONS DOLPHIN CLUB SWIMMERS!!!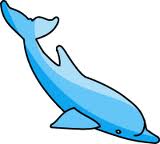 OVAC's Dolphin Cub's swimmers wrapped up their yearly accumulation of miles swum on August 31. They swam a tremendous amount of miles and will be celebrating with their annual Dolphin Club banquet dinner. Each member will receive a 2013 Dolphin Club t-shirt.
Are you interested in joining the Dolphin Club? All you have to do is log your laps swum in the binders in the OVAC lobby from September 1st 2013 through August 31st 2014. At the end of the year you will receive a FREE t-shirt and enjoy a dinner with other motivated swimmers.
TENNIS NEWS
This summer was amazing with the best crew I have had in a long time. The weather was nothing but perfect and our Junior Summer Program was a blast. I am so thankful for all the kids that attended along with an amazing staff. I can't believe that we are starting school already and getting excited about Fall Leagues. We have many great fall programs for juniors and adults at OVAC and I would love to help you find your fit for the upcoming fall. Feel free to contact me with any questions you might have regarding OVAC tennis!
See Ya on the Courts!
Ryan
NEW LOOK FOR COURTS 3-8!!
We are very excited with the new look and feel of courts 3-8. We changed them to US Open Blue, perfect timing for the upcoming Grand Slam! They are playing great and really allow players to see the ball better. We hope you enjoy them next time you hit the courts!


J.M. ELIZALDE OJAI VALLEY CHAMPIONSHIPS
We are very excited to start back a great event we held a couple of years ago. This time we are making it bigger and better and want all of the Ojai tennis community to join in on the fun. We think J.M. would not want it any other way!
J.M. ELIZALDE
OJAI VALLEY CHAMPIONSHIPS
OCTOBER 11-13
OJAI VALLEY ATHLETIC CLUB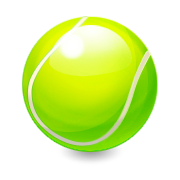 ADULT AND JUNIOR DIVISIONS
AWARDS AND PRIZES!
ENTRY FORMS AVAILABLE AT OVAC
FRONT DESK!
OVAC FALL TENNIS CLINIC SCHEDULE
Pee Wee Tennis (Ages 4-7) | Tuesday | 4:00-4:4 | Cost $10
Futures Tennis (Ages 8 & up) | Thursday | 4:00-5:00 | Cost $14
Intermediate/Advanced | Wednesday | 5:00-6:00 | Cost $14
Tournament Level | Monday | 5:00-6:00 | Cost $14
AND Wednesday | 4:00-5:00
Friday Adult Clinic | Friday | 10:00-11:00 | Cost $14
PILATES
Benefits of Pilates
Improve strength, flexibility and balance
Tone and build long, lean muscles without bulk
Improve posture
Reduce stress, relieve tension and boost energy
Improve the way you body looks and feels
About our Instructor, Pamela Vos
Certified Pilates Instructor (Physical Mind Institute)
Wellness Coach
NASM Certified Personal Trainer
Award Winning Fitness Writer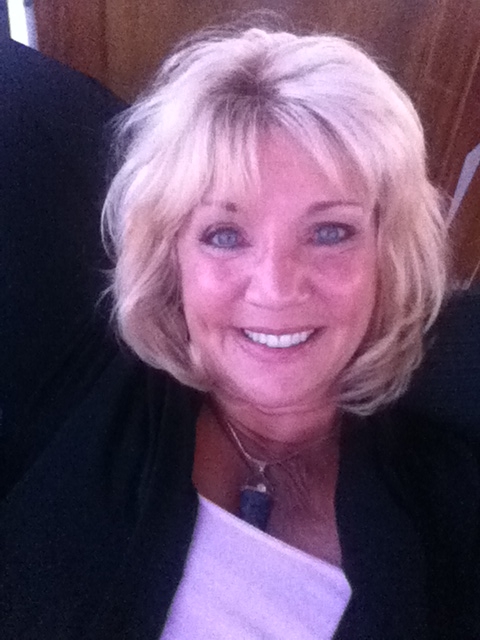 With over 16 years as a Fitness Professional, Pam has the experience and know how to help you achieve what you need…physically, mentally and emotionally. Incorporating Pilates into your fitness routine will transform your body in many ways: You will experience improved flexibility, gain incredible core strength and alleviate pain in the body, especially the back. Many people lack the motivation to do the things they need to do. As a compassionate and enthusiastic instructor, Pam will make sure your workout is fun and effective and at the level you are capable of.
FAQ's
Why should I take private Pilates sessions? Can't I just take a mat class?
Mat-based workouts are very convenient and they can be done anywhere. However, a mat workout will provide no added resistance A reformer workout will add resistance to your routine and can correct muscular imbalances better than a mat routine.

What is a Reformer?
The Reformer is the main piece of equipment used in Pilates exercise. The Reformer glides forward and backward on rollers and uses springs for resistance, along with other attachments, for a wide variety of exercises and positions.

I have back/neck problems or other injuries. Can I still do Pilates?
Pilates is quite an effective way.to recover from strain or injury. A Pilates workout is gentle and controlled with no sudden jarring actions. The benefits of a Pilates workout includes relief from back pain and joint stress.
The Joseph Pilates Legacy
Many people know what Pilates is, but have no idea where it came from. The body-mind exercise system we know was developed by Joseph Pilates in the early 20th century. Combining smoothly controlled movements with concentration and breathing, the Pilates Method was immediately adopted by the dance community, especially by those who were recovering from injuries.
Born in 1880 in Germany, Joseph Pilates was incarcerated as an enemy alien during World War I and taught fellow captives his system of exercise, he even rigged a hospital bed with springs and straps (the precursor to his famous machines) to help patients recover while still recumbent. When Pilates returned to Germany after his release his body-conditioning method made great headway in prominent dance circles. In 1926, Pilates emigrated to New York by ship and opened a studio in a building that he shared with the New York City Ballet. This was the beginning of the Pilates Method as we know it today.
SEPTEMBER SAMPLER SPECIAL:
3 "Private" sessions & 3 "Semi-Private" Sessions : $210
(HURRY! Purchase by 9/15 and receive 1 Bonus Session!)

For questions, comments or to purchase, please call or text Pamela today at 805-832-2020. Email: pvos@caclubs.com