September Newsletter 2014
WAY TO GO WENKE!!
OVAC is so proud of our very own Ojai Master's swimmer, Wenke Seider who competed in the FINA World Masters Swim Meet in Montreal in August. Not only did she take first place in all of her swims but broke two world records! We are so lucky to have her coaching our youth swim team!



LABOR DAY HOURS

We will be open 8:00am-8:00pm on Monday, September 1st. Childcare will be closed and there will be NO Group Fitness classes.



POOL LIFEGUARDS WILL GUARD WEEKENDS THROUGH OCTOBER
Labor Day; September 1st: Lifeguards will be on duty all day

Weekends: Lifeguards will be on duty every weekend 1-5pm until the weather cools; usually at the end of October.



NEW!! DIVING CLASSES

Springboard diving classes will be held throughout Fall. Classes are a taught by Tiffanie Wright, a nationally competitive diver and experienced USA Diving coach.

Wednesday's 5:00-5:45 & 6:00-6:45
Saturday's 10:00-10:45 & 11:00-11:45

1 class: $35
2 classes: $60
4 classes $95
Info: twright@caclubs.com



OJAI HEAT SWIM TEAM
COME JOIN US!
Practice MWF's
• A's: 3:45-5:00
• B's: 4:00-5:00
(prerequisite required)
More Info:
www.ovac.caclubs (aquatics)
echeverez@caclubs.com



SWIM LESSONS STILL AVAILABLE

Check Ashley's Swim Calendar to Schedule a lesson at www.ovac.caclubs (Aquatics)
or: email Ashley ashleyswim8@gmail.com
4- 30 min lessons/ $150
1-30 min lesson/ $40

 
NO PAIN NO GAIN! REALLY???
By Danielle Williams, Fitness Director

In the last 12 years I have noticed fitness activities come in MANY different varieties. I've also noticed a trend – the more "intense" the activity, the more it seems to appeal to people. The downside to this is people seem to be losing sight of why they are exercising in the first place.

Here at OVAC most members tell me that they're primarily concerned with losing weight or building strength. Rather than keeping the focus on how to best achieve these goals, I see people shift their focus and instead value how "intense" or "difficult" a workout can be. In addition to the wrong emphasis, this also detracts from safety and injury prevention in exchange for intensity.

Metabolic or High Intensity Interval Training or any "beast mode" workout is a very hot trend in the fitness industry. But problems arise when the only way you measure the effectiveness of this style is in either pain or fatigue or soreness. Literally millions of people are trying intense and extreme styles of training, but some basic rules of training are getting lost in the quest for intensity.

1. Technique should not be sacrificed for intensity: No matter how hard you think you are working, there is no excuse to use bad form. Whether your goal is to burn fat or to build strength, there is nothing to support the risk of injury due to incorrect technique
2. Fatigue or soreness is not necessarily productive: Feeling wiped out after a workout does not mean you are doing it right. Concepts like "No Pain, No Gain" have been so ingrained into us that a common goal in training is annihilation. Instead of seeking exhaustion as a goal, strike a balance between work and recovery to achieve results safely. Of course, your training may at times produce soreness and fatigue, but it should never be your goal.
3. Recovery should be the first thing built into any program: You do not improve during your workout, you improve when you are recovering from it. During the recovery period between metabolic training sessions, muscles are built and fat is lost. Recovery, therefore, is not doing nothing, it is doing the most important thing for making improvements. Plan proper amount of recovery between sets & circuits as well as in between training sessions.
4. Proficiency in exercise technique is paramount: Doing new exercises each workout is fun. The trouble is that most people have not put in the repetitions needed on any one particular exercise to earn the right to progress to a new exercise. Allow your body and your brain to learn, adapt and improve.
5. Select appropriate exercises and correct weights: Adding too much weight or unrealistic exercises does not make you better, it simply means your ego is getting in the way of your results. Too much weight can also make you slower and remove the whole purpose behind metabolic training, which is to used speed and power to create a metabolic effect. Choose correct exercises and weights (those you can execute with good form) to guarantee you achieve your fitness goals without injury.

One goal of OVAC's Thrive Performance Small Group Personal Training is to ensure that you work but still are productive and safe, each and every session.

Let us show you the magic of Metabolic Training for fat loss and incredible strength gains. During the entire month of September we are offering members 2 COMPLIMENTARY THRIVE PERFORMANCE SMALL GROUP TRAINING SESSIONS (does not apply to members currently participating). Who are these sessions for? Literally anyone looking to get fitter, leaner or stronger because each exercise will be adapted to your individual needs and fitness level. These sessions are fun without the insane drill Sargent, boot camp style scariness. We are here to make your session fun, informative and effective.

Call to schedule your FREE SESSIONS today:

Danielle Williams 818-219-4835
Eric Leija 805-216-4331
Jeff Hoefling 805-512-1880
David Rogge 323-717-6018




PRE SWIM TEAM AND SWIM TEAM FALL SESSION STARTS MONDAY SEPTEMBER 8TH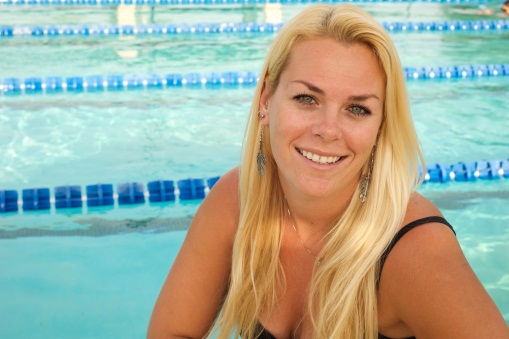 Pre -Swim Team with Coach Meg Mondays and Wednesdays
• Manta Rays (age 4-6) 3:45pm-4:15pm (pre-swim team lesson)
• Dolphins (age 6-9) 4:15pm-5:00pm (pre-competition swim team)
Cost: $65/mo or $12 drop-in (nonmembers add $25)
Info: meg.mccormick.4@gmail.com
NEED TO WORK UP TO SWIM TEAM??
Meg specializes in stroke development to work up to the swim team prerequisites. Sometimes all it takes is one or two lessons. Contact Meg to set up your private lesson today!


FALL IN LOVE WITH PILATES! SEPTEMBER SPECIAL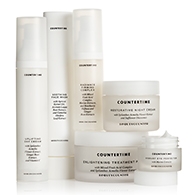 2 Private Sessions
2 Semi-Private Sessions (2 clients with one instructor)
1 Private Mat Pilates session

Members $195 Non-members $234.

Includes Gift with Purchase! Free Sample Pack of Countertime Face Products.


Please call to schedule an appointment

Pamela Vos
805-832-2020
M/W/F

Or…

Victoria Ott
805-665-7406
T/Th/S

Note: All members and non-members are invited to try a complimentary session of Pilates on the equipment in our private studio.



NEW MAT PILATES CLASS/INSTRUCTOR!
Classic Mat Pilates
Reviews the fundamentals of beginning class while moving on to more challenging exercises and repertoire.
Although primarily focused on the intermediate participant, this class will accommodate all fitness levels from beginner to advanced.

Wednesdays at 4:00PM with Pamela Vos
GEAR UP & GET YOUR SPIN ON FRIDAY HAPPY HOUR EVENT
WHEN: FRIDAY SEPTEMBER 19th 4-7pm
WHAT: SUPER SPIN FUSION RIDE 4-6pm WITH ERIC & BROOKE
POST RIDE: LET'S STAY CONNECTED & HAVE A DRINK IN THE CAFE 6-7pm (limited to event participants only). THE FIRST DRINK IS ON US!

CHILDCARE WILL BE AVAILABLE
BEGINNERS WELCOME

Yes, you love hopping on your bicycle when it's nice outside. But don't be so quick to turn your nose up at Spinning or an indoor cycling class.

A Spin class allows you to get motivated and get the endorphins flowing. Plus, you can burn anywhere from 400 to 600-plus calories depending on your intensity and how long you're in the saddle. Still not convinced? Here are seven reasons you should learn to love spin.

1. You'll get the energy you need to give 100 percent the whole workout.
From the instructors to the music, spin classes never seem to have a dull moment. You may come tired, but you'll leave feeling alive. The energy in the room is contagious.
2. You'll push yourself to the max, but no further.
Spin classes aren't made for Tour de France contenders. They are for everyone from beginner to advanced levels of fitness. The focus is on metabolic intervals, light resistance to heavy resistance, so your legs burn and are challenged, but never feel too fatigued. Interval training gets the heart rate up so you can burn more calories in less time.
3. You'll get lost pedaling to killer music.
And after taking class a few times, you'll learn which instructors you like best, and who has the most similar taste to you in music. There's nothing like keeping pace with a good beat and seeing everyone else around you on the same count.
4. You'll get a full-body workout -- not just legs!
Didn't expect to do other exercises in a cycling class? OVAC's Spin Fusion classes offer you the opportunity for a full body workout experience. By getting off the bike and doing body weight moves you will take your fitness to a new level in no time.
5. You'll define and lean out your legs.
Notice we didn't say bulk up. And we hear this fear all the time. It's a huge misconception that "my legs are going to get big if I spin." The interval training that we practice allows you to tone muscles that you may have not even known you had and sculpt your body back into youthful shape without bulk.
6. You'll feel that team spirit.
While it can be fun to go on a ride alone to clear your thoughts, the energy you feel from your spin class peers is contagious. The anticipation and excitement builds throughout the class so that you even realize it's your second-to-last song. You'll be having too much fun working out and sweating.
7. You'll leave feeling euphoric.
That's the best way to describe the energy high that sticks with you after the ride. Generally the last song is a powerful one so that people remember it as they leave.

Choosing to ride doesn't mean giving up all other exercise and trading in the barbell for spin shoes. But if you're healthy and injury-free, adding cycling into your workout regimen a few times a week can only advance your fitness. And if you've decided that spin is the way you're going to get fit, then don't be scared to fully commit.


CONGRATULATIONS DOLPHIN CLUB SWIMMERS!!!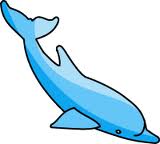 OVAC's Dolphin Cub's swimmers wrapped up their yearly accumulation of miles swum on August 31. They swam a tremendous amount of miles and will be celebrating with their annual Dolphin Club banquet dinner. Each member also received a 2014 Dolphin Club t-shirt.
Are you interested in joining the Dolphin Club? All you have to do is log your laps swum in the binders in the OVAC lobby from September 1st 2014 through August 31st 2014. At the end of the year you will receive a FREE t-shirt and enjoy a dinner with other motivated swimmers.



TENNIS UPDATE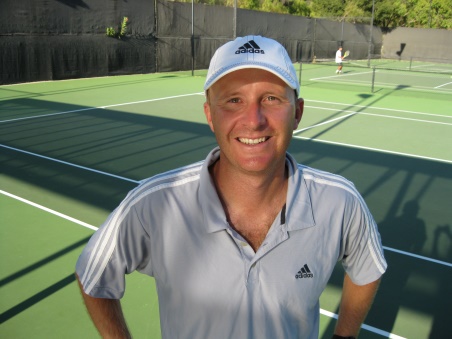 I can't stress enough how great the summer treated OVAC Tennis and especially the Summer Camps. I don't think we had a day over 100 degrees the entire time! Now we look forward to fall and all the good things that go with it. Junior and Adult Leagues will be in full effect. We should have about every member covered with all the leagues being offered. We are also excited to start the Ladies Interclub. A good fit for those who you have mornings available to compete. We will also have a fun social this month, Beer and Brats! Nothing like beer, brats and some fun tennis! Look for that towards to end of the month! Have a great September!

See Ya on the Courts!
Ryan



BEER AND BRATS TENNIS SOCIAL!!
FRIDAY, SEPTEMBER 26TH AT 5:00 PM
COST $15
Come join us for a fun Friday Night Tennis Social! We will have a fun round robin with Brats and Beer to follow. A good time will be had so don't miss out! Sign up at the front desk!



OVAC FALL TENNIS PROGRAM
Future Stars Clinic
Level I Tuesdays at 4:00pm
Level II Thursdays at 4:00pm

Intermediate/Advanced Clinic
Wednesdays at 5:00pm

Tournament Players Clinic
Mondays at 5:00pm and Wednesdays at 4:00pm

Intermediate Adult Clinic
Fridays at 10:00am