September Newsletter 2016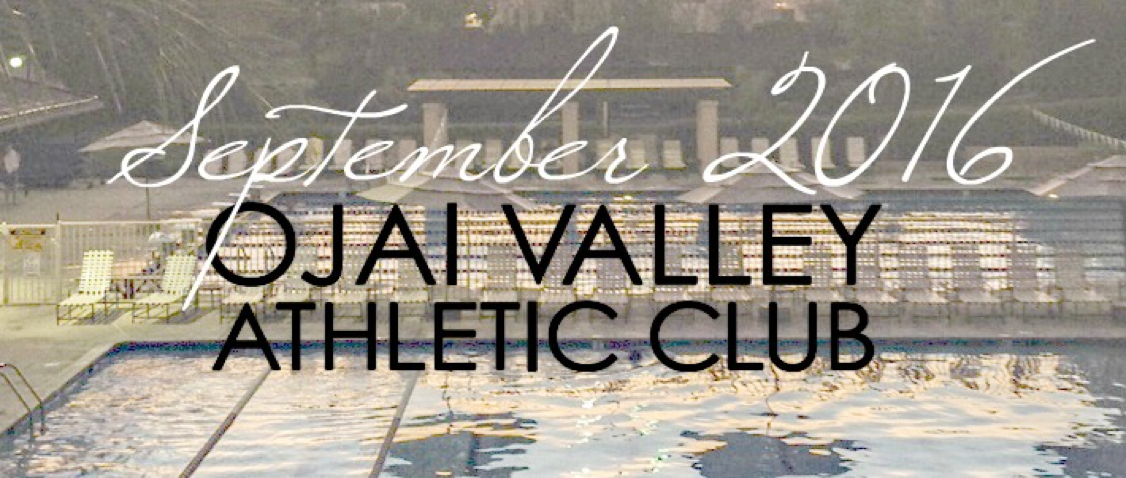 OVAC UPDATE
I hope everyone had a great summer! The weather was wonderful and the club was the place to be. We had some great events and will continue them throughout the Fall. Be ready for Trivia Night on the first Tuesday of the month. It starts at 6 pm and only costs $5 with a cash prize to the winning team! We will also have a movie night for the kids later in the month.
We have also added some great new group fitness classes for the Fall. Danielle has worked hard to put these new classes together and I hope everyone gets a chance to check them out! Enjoy this great month and hope to see you soon!
Good Times at OVAC,
Ryan
LABOR DAY HOURS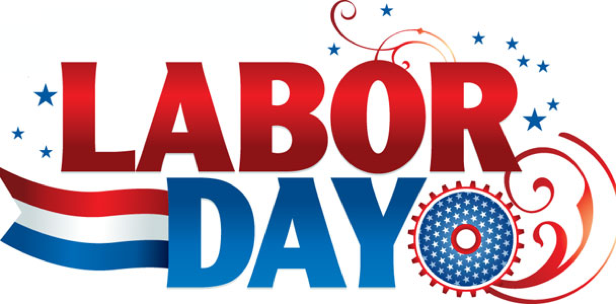 8am-8pm
No group fitness classes or Kids Club.
Have a safe and happy holiday!
HOORAY - IT'S TIME FOR THE TEAM 100 BANQUET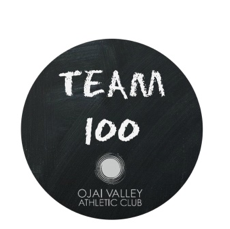 LET'S ENJOY OUR BEAUTIFUL WEATHER
We look forward to celebrating another year of fitness accomplishment this month at our annual Team 100 banquet and celebration for reward members who performed 100 or more workouts between Sept 1, 2015 and Aug 31, 2016.
The 2015-2016 Team 100 Banquet will be held on Monday September 26th at 6:00pm. Please sign up at the Front Desk to reserve you spot for this very special event hosted by OVAC in honor of our Team 100. $15 per person.
THE "FAT BURNING ZONE" FOR WEIGHT LOSS
By Fitness Director Danielle Williams
Should you select this option on a cardio machine? Not if your goal is weight loss. Let me explain.
The machine has an option to select the "fat burning zone" which seems to imply that if you work out at that setting (which happens to be the easiest intensity), you burn the most fat. Well, kind of. In the "fat burning zone", you body relies on fat oxidation to fuel your activities. However, as intensity increases, your body needs energy faster, and you begin to burn more carbs for fuel.
This means that the "fat burning zone "is really a zone where you can burn the maximal number of fat calories per minute (not total calories). You need to remember that training at a low intensity is not optimal for creating a caloric deficit that is ideal for weight loss. Training in the "fat burning zone" does not mean you will shed pounds of fat.
In fact, high intensity exercise might be a better option for fat loss, since it can create a higher total caloric deficit during the activity. Additionally, recovery from high intensity exercise requires a greater recovery caloric expenditure due to the additional energy requirements from elevated body temperature, ventilation, and replenishment of glycogen and ATP stores.
To summarize, the fat burning zone is just a zone where your body is maximally using fat as a fuel source. To drop fat, you need to not just consider the fuel source you are burning mid-activity, but also the total caloric deficit that the activity created. So jump on your favorite cardio machine get do some work.
THE NEW GROUP FITNESS SCHEDULE HAS ARRIVED

YOGA RESET – MONDAYS 7:15PM WITH BROOKE AND SUNDAYS 11AM WITH BELINDA. Open to all levels. Slow movements and static postures to gradually open muscles, release lactic acid and reduce stress.
FUNK DANCE – TUESDAYS 9:45am WITH MARIA. This moderately difficult fierce street style funk class features a hip hop feel. It's an energetic and fun workout using dance and fitness movements set to inspiring music.
HIIT IT – TUESDAYS AND FRIDAYS AT 7AM WITH HANNAH. This intense interval based 45 minute class combines full body strength training with high intensity cardio bursts for fast results.
BARRE ABOVE WEDNESDAYS 7pm AND FRIDAYS 4pm WITH SARAH. Fusing the best of pilates, yoga, aerobics and elements of strengthening exercises used by dancers. Moderate difficulty.



CHILDREN'S DANCE CLASSES W/STEPHANIE HULL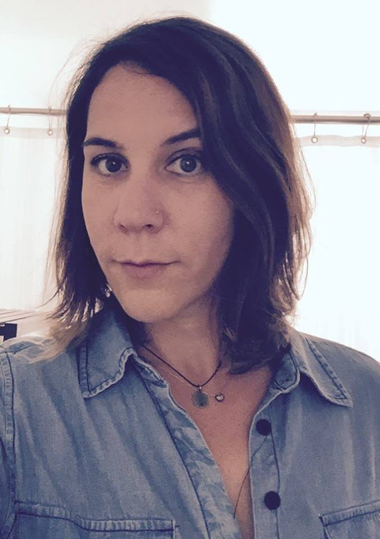 Wednesdays, September 7- December 7 (no class on November 23)
1:15-2pm: Ballet/Creative Movement 3-4 year olds
2-2:45pm: Ballet/Tumbling 4-5 year olds
2:45-3:45 Just DANCE! Ballet, jazz, hip hop, contemporary with Miss Stephanie 7-10 year olds
There will be a Holiday Performance on December 7
for friends and family:)
Price: $135 members and $162 non-members.
No Drop ins.
Call Stephanie at 805-630-4444 to reserve your spot
TENNIS NEWS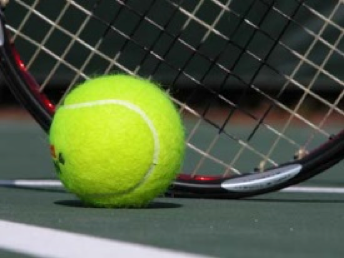 Junior tennis clinics have started!
High School Clinic Mondays from 4:30pm-5:30pm
Future stars Tuesdays from 4pm-5pm
Advanced Clinic Wednesdays from4:30pm-5:30pm
Intermediate Clinic Thursdays from 4pm-5pm
Please call Thomas at (805) 407-4481 for more info.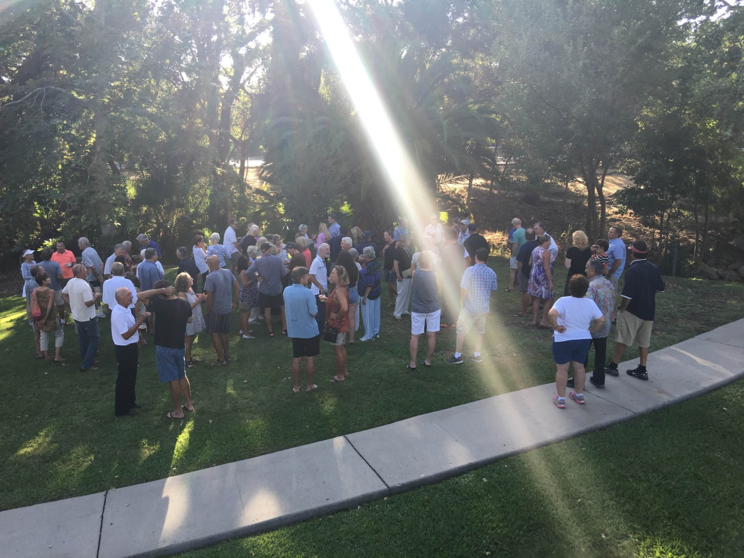 CLAY COURTS
The 2 remaining clay courts are being worked on. New clay is ordered and the watering will be improved.
IN HONOR OF PAUL ROGERS…
On August 5th the OVAC tennis family planted a tree on the tennis grounds in memory of beloved tennis member Paul Rogers.
OLYMPIANS AND PILATES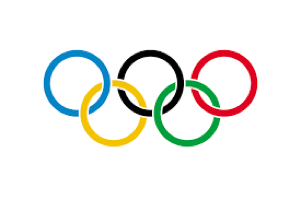 By Julie Fox, Pilates Instructor
Many Olympians include Pilates in their training programs. Pilates improves balance, concentration, endurance, and also builds muscle; making it a great form of cross training. Here are just a few of the current and past Pilates practicing Olympians and an inspiring story of one who was injured competing in her sport: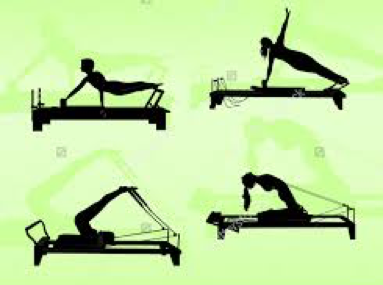 Keri Walsh Jennings, Beach Volleyball
Keri does Pilates to strengthen her core, improve her balance and help her become a more efficient volleyball player. "Pilates is such an unassuming discipline. These moves look pretty simple but when you do them, you're dying. I love that you fine tune the lower intrinsic muscles that power all the big muscles. I feel like as an athlete, you're bred to work on the big things and the older I get the more I appreciate how everything is connected."
Dana Vollmer, Swimming
Dana pays special attention to the Pilates principles of focus and precision to maintain her edge in the 100m Butterfly. She also says that Pilates helps her strengthen muscle groups that are often overlooked in other exercise programs.
Lolo Jones, Track
Lolo says she practices Pilates to not only improve strength and flexibility, but also to hone her focus and concentration, two skills that are critical in short distance running events. She also takes advantage of the rehabilitation aspects of Pilates to help reduce the toll that repetitive running and hurdling have on her body. She has called Pilates the ideal training regimen.
Victoria Pendleton, Track Cyclist
Victoria credits Pilates with helping her relieve sports related injuries and back pain. Bikers spend hours hunched over handlebars which can lead to pain in the lower lumbar spine. "I've been doing Pilates for more than a year, and for me, it's been a real breakthrough in managing back pain and building my postural muscles."
Andre Ward, Boxer
Like Joseph Pilates, Andre is a boxer. Pilates "strengthens his core and creates muscular balance that leads to velocity in the ring."
Steph Prem
(also known as Stephanie Hickey) competed in the 2010 Winter Olympics as a snowboarder. One day competing, at the age of 24, she took a fall and dislocated a hip, fractured vertebrae, broke five ribs, also had a torn pelvis and hamstring. She tried everything for her constant pain. A combination of rehabilitation and Pilates is what ultimately set her on the road to recovery.
It wasn't until she tried Pilates - and was relieved to discover an exercise she could do without experiencing any pain - that her quality of life improved.
"It completely changed my whole way of being because before the accident I was addicted to daily exercise as a professional athlete but I lost that with my injury," she said.
"I had been so limited and restricted in what I could do that it was so awesome to discover Pilates because a lot of the work was protected using the machinery.
But, also the lower deeper intrinsic work that I was doing gave me back that daily outlet and there was so much I could achieve," she said.
"It gives you strength from the inside out – it helped me massively mentally and physically because I could do something again."
Steph went on to get certified as a Pilates Instructor and owns her own studio in Australia.
SWIM AT OVAC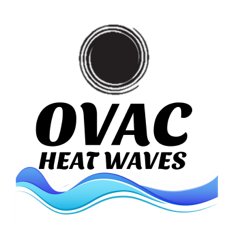 Fall classes for all ages and ability start Wednesday, September 7th!
OVAC HEAT WAVES
AGE GROUP COMPETITIVE SWIMMING
Swimmers aged 7-14 refine technique and condition for competition at swim meets throughout the year. Practices are Monday, Wednesday, and Fridays:
A's: 3:45-5:00 B's: 4:00-5:00
Prerequisite required. Swim test to join offered every Monday at 3:45pm. More Info:
www.ovac.caclubs
(aquatics) or
echeverez@caclubs.com
NEW CLASS!
STROKE DEVELOPMENT for ages 10 & up!
Wednesday & Thursday at 5:00-5:45pm
Entry level swimming for kids ages 10 and up. Learn swimming basics to join swim team.
$65/mo. or $12 drop-in
(Non-Members add $25)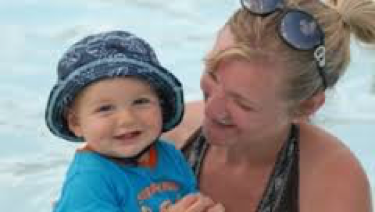 PARENT & ME SWIM CLASSES FOR AGES 1-3
Water introduction. Learning water safety and awareness through games, songs and water play
Starting Sept 11th, Sundays at 11am. Meet at the Rec pool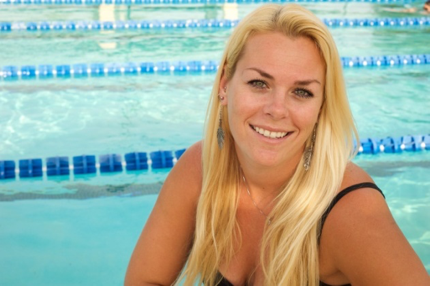 PRE SWIM TEAM WITH COACH MEG
Children ages 4-9 learn swim team basics to join swim team.
Mondays and Wednesdays
Manta Rays
(age 4-6)3:45pm-4:15pm
Dolphins
(age 6-9) 4:15pm-5:00pm
$65/mo. or $12 drop-in
(Non-Members add $25)
For more information please contact Meg at
meg.mccormick.4@gmail.com