September Newsletter 2017
A NOTE FROM RYAN…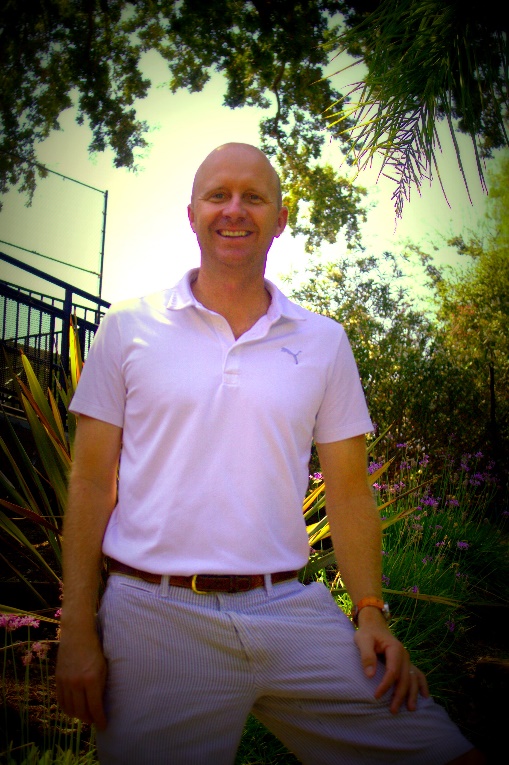 Find out what you can look forward to this month!
I know it has been an interesting August for a lot of our swimmers. I can't thank you enough for hanging in there with us as we complete the lap pool project. We have had a few hiccups but it looks like we should be on schedule and have it open by mid-September. So far, we have had room for all swimmers during the process. Just be reminded that there will be some times when you might have to double up on lanes. Once the project is complete we will have a new lap pool that will last us for decades!
We had a great end of the Summer party last month. I want to thank Island Brewing and The Diane Miller Band for making it such a huge success! As school starts make sure to look for junior tennis and swim clinics. It's a great way to keep the kids active while learning a wonderful sport! I hope everyone has a great September!
See Ya at the Club!
Ryan
WHAT'S HAPPENING THIS MONTH?
LAP POOL CLOSURE CONTINUES:
The lap pool will be closed for a few weeks for repairs. During this time, the rec pool will be transitioned into our rec/lap pool. We hope to reopen the new and improved lap pool mid-September
-Stay tuned to Facebook and emails for updates.
SWIM LEVEL ASSESSMENT DAYS:
Saturday September 9th or 16th at 9:00am
AQUATICS NEWS
OVAC HEAT WAVES SWIM TEAM

OVAC Heat Waves Swim Team is excited to announce our expansion into USA Swimming. We will now compete in two leagues, USA Swimming and the Channel Islands YMCA league. Our upcoming fall program, starting Monday, September 18 will offer five days a week practices with four levels, taking our youth (6-13) swimmers to the next level!
Join our team!
Fall Season (12 weeks) September 18th - December 8th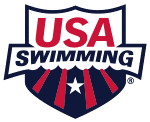 SWIM LEVEL ASSESSMENT DAYS:
• Saturday September 9th at 9:00am
• Saturday September 16th at 9:00am
NOVICE-ENTRY LEVEL PRE-COMPETITION
- Complete beginners learn freestyle, backstroke, streamline, diving and swim team practice etiquette.
• Novice Session 1 Sept 19-Oct 12 T/TH 3:45-4:30 max 10 $70
• Novice Session 2 Oct 17-Nov 9 T/TH 3:45-4:30 max 10 $70
• Novice Session 3 Nov 14-Dec 7 T/TH 3:45-4:30 max 10 $70

JUNIOR I- DEVELOPING COMPETITIVE SWIMMING SKILLS
- Refining freestyle and backstroke, learn of all four strokes, starts and turns, practice etiquette and language (circle swim, use the clock, distance). Proficiency in all freestyle progression drills.
• Junior I Session 1 Sept 18-Oct 13 MWF 4:30-5:30 max 20 $90
• Junior I Session 2 Oct 16-Nov10 MWF 4:30-5:30 max 20 $90
• Junior I Session 3 Nov 13-Dec 8 MWF 4:30-5:30 max 20 $90
JUNIOR II- BEGINNING COMPETITION TRAINING
- Refining all four strokes technique, proficiency in competition rules, learning interval training, mastering the clock, knowing times and setting goals, working toward USA swimming time standards, becoming conditioned to workout sets.
• Junior II Session 1 Sept 18-Oct 13 MTWThF 4:30-5:30 max 15 $105
• Junior II Session 2 Oct 16-Nov 10 MTWThF 4:30-5:30 max 15 $105
• Junior II Session 3 Nov 13-Dec 8 MTWThF 4:30-5:30 max 15 $105
JUNIOR ADVANCED-AGE 9-13 COMPETITION TRAINING -
Refining stroke techniques racing starts and turns, set goals for competition, training with intensity and purpose
• Junior Advanced Session 1 Sept 18-Oct 13 MTWThF 3:45-5:15 max 20 $110
• Junior Advanced Session 2 Oct 16-Nov 10 MTWThF 3:45-5:15 max 20 $110
• Junior Advanced Session 3 Nov 13-Dec 8 MTWThF 3:45-5:15 max 20 $110
LEARN-TO-SWIM @ OVAC
OVAC's summer group lessons are continuing through Fall!
Members register on our website; non-members return registration form to the front desk.
Contact Wendy at
whellstrom@caclubs.com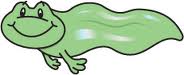 TADPOLES LEVEL 1 - Water Skills and Safety (ages 3-5)
Preschool age beginners start breath holding and blowing bubbles while gaining arm stroke and kicking. Emphasizes water safety while having fun and gaining confidence
• Sept 13 -Oct 18 Wednesdays 3:00-3:30 $90 max 5

MINNOWS LEVEL 2 - Fundamental Aquatic Skills (ages 4-6)
Focus on front and back glide, breathing, freestyle, backstroke. Swimmers gain endurance and stroke skills
• Sept 14 - Oct 19 Thursdays 3:45-4:30 $90 max

MANTA- LEVEL 3 - Stroke Introduction (ages 5-9)
*Swimmers learn improved stroke mechanics and efficiency swimming longer distances, diving and swimming in deep water pre-swim team readiness *must be able to swim unassisted and submerge head
• Sept 11- Sept 27 Mon & Wed 3:45-4:30 $60 max 10
• Oct 2-Oct 25 Mon & Wed 3:45-4:30 $80 max 10
• Nov 6-Nov 9 Mon & Wed 3:45-4:30 $80 max 10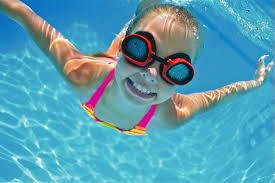 NEW YOUTH PROGRAM!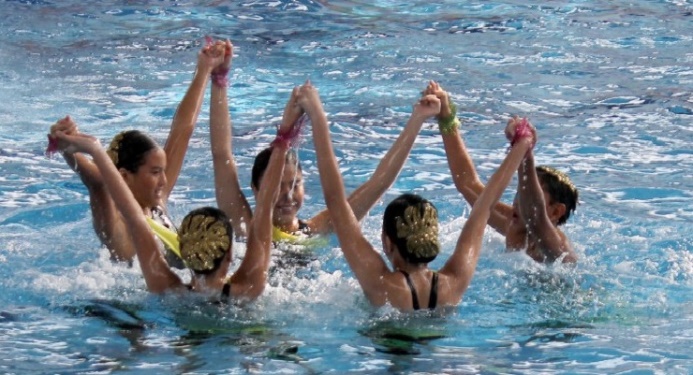 SYNCHRONIZED SWIM TEAM
Thursdays 4:30pm- 5:15pm
Sept 7th - Oct 26th
Cost: $120
Swimmers* learn synchronized swimming techniques while rehearsing a choreographed routine to perform for family and friends.
• Members register on our website ovac.caclubs.com
• Non-Members pick-up/return registration form to front desk
*must be able to swim unassisted and submerge head
Contact
whellstrom@caclubs
for more information
Class Minimum 8---If minimum is not met class will be cancelled and registered swimmers will be offered a refund OR reschedule to another session
NEW FREE ADULT AQUATIC CLASS!

AQUA BOOT CAMP WITH WENDY HELLSTROM

Aqua Boot Camp is high level diverse aquatic fitness class that includes intense cardio, strength and stamina training. This program offers cross training for swimmers while providing a fun energetic workout

Thursdays, 5:30pm-6:30pm @ the lap pool
Begins Thursday, September 28th
 
2017 FALL LAP POOL SCHEDULE
September 18th -December 22nd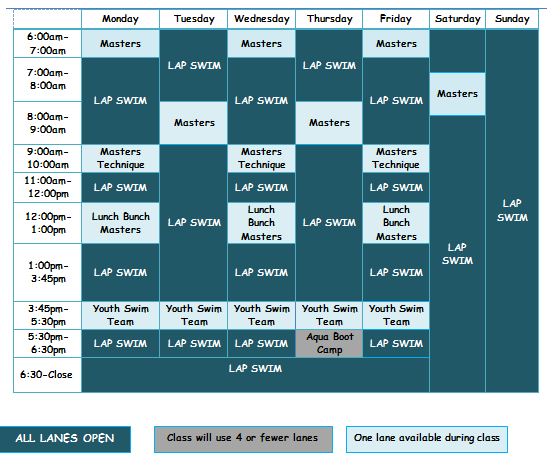 OVAC coaches will always do their best to accommodate lap swimmers. As swim class attendance continues to grow you may be asked to share a lane if you plan to swim during scheduled classes. To ensure a comfortable lap swim, it's best to plan your lap pool workout before or after swim classes.
TENNIS NEWS
JUNIOR TENNIS CLINIC SCHEDULE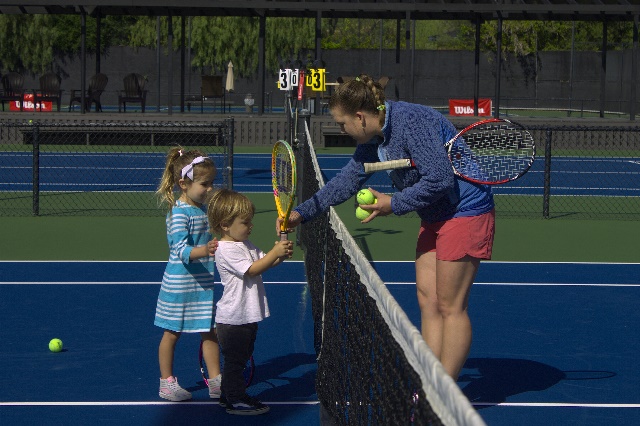 Future Stars
Ages 4 to 5, Saturday 10-11
Ages 6 to 8, Saturday 11-12
**For more information please contact Katya at 805-798-3699

Intermediate Clinic
Thursday 4-5

Advanced Clinics
Monday and Wednesday 4:30-5:30pm
**For more information please contact Thomas at 805-407-4481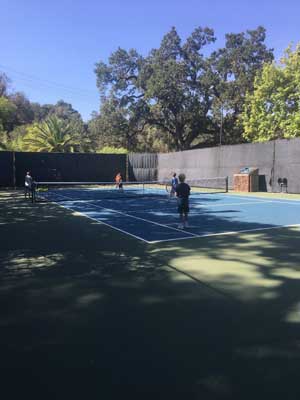 LIVE BALL TENNIS
Live ball tennis is coming to OVAC. A fun, fast, point play clinic geared towards maximum amount of points and an aerobic factor. Stay tuned for more.  
FITNESS NEWS
ROCK YOUR DIET 21 DAY MAKEOVER COMING SOON
Our in house certified nutritionist and weight loss expert Danielle Wommack has put together a BRAND NEW WEIGHT LOSS PROGRAM science based program designed specifically to help you lose weight and combat inflammation in your body. This nutrition plan will tell you EXACTLY WHAT YOU NEED TO EAT to take the guess work out of weight loss and healthy living. If you've found weight loss difficult in the past, ROCK YOU DIET will show you how the foods we eat create an inflammatory chain reaction that makes weight loss impossible. Participants who have tried this plan have lost between 7-20 pounds in 21 days! Watch your email inbox for more details.
GROUP FITNESS CANCELLED CLASS EMAIL LIST
Would you like to receive an email notification when classes are cancelled? Please send an email to
dwommack@caclubs.com
and we will add you to the email list.
NEW SPIN BIKES ARRIVING SOON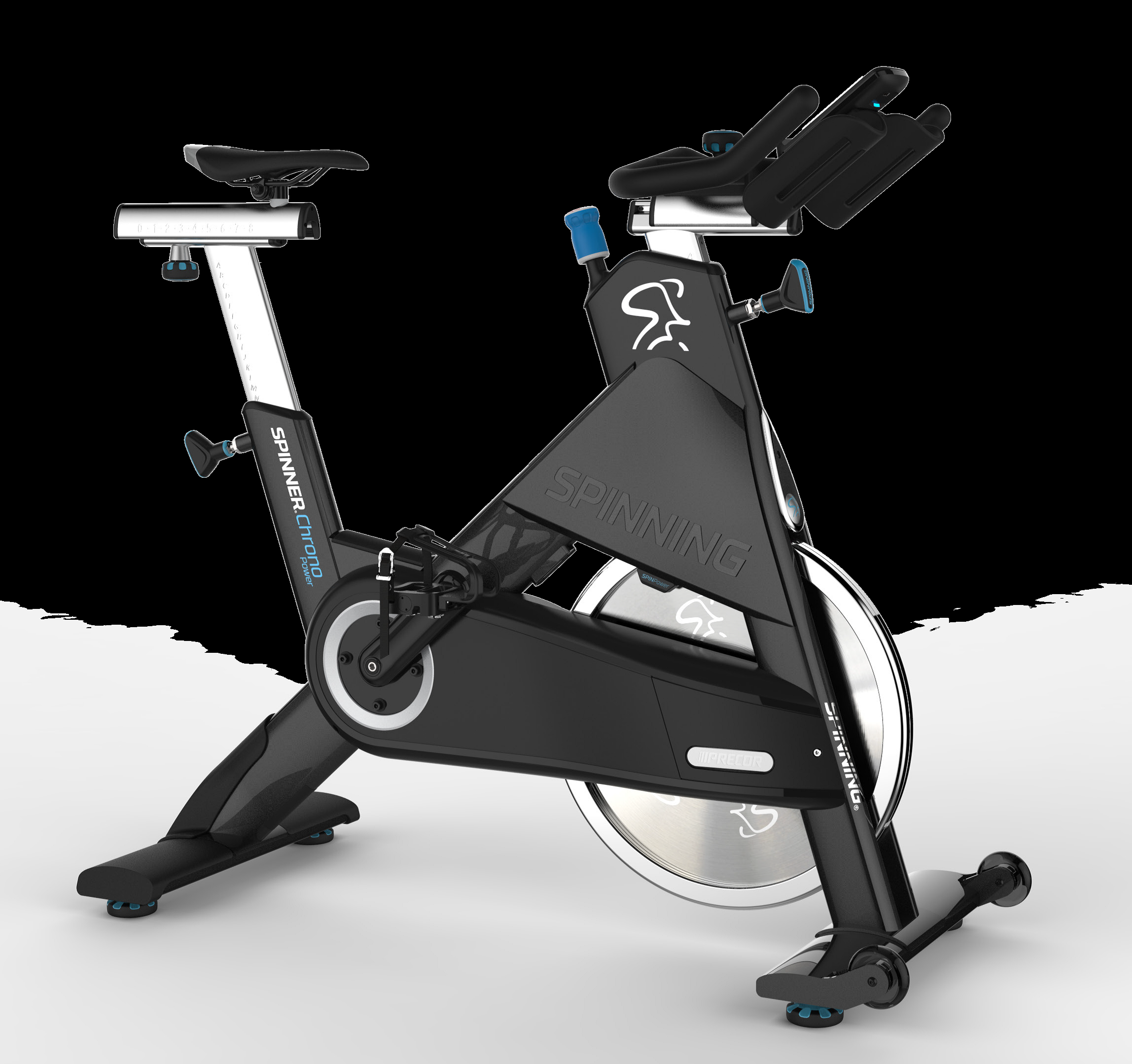 We are excited for the arrival of the Spinner Chrono Power bikes this month! With these new bad boys, riders will be able to track power, cadence, heart rate, energy expenditures and intervals using the SPINPower® Studio Computer. The Studio Computer wirelessly pairs with any ANT+ compatible heart rate monitor for easy use. Its memory settings and backlight display makes it the highest quality computer in the industry.
Key Features:
Pairs automatically with any ANT+ compatible heart rate monitor
Backlit display
Real-time dashboard display with performance metric:
o Watts
o Cadence
o Heart Rate/Pulse
o Time
o Distance
o Calories Burned
o Low Battery Indicator
Yes, you read that correctly, these incredible bikes will measure WATTS. We look forward to taking your fitness to the next level with these top of the line bikes. See you in class!


VALGUS KNEES (AKA KNOCK KNEES)
BY ROBERT EVANS, CERTIFIED PERSONAL TRAINER & YOGA THERAPIST

If one or both knees cave inwards there are several muscles, connective tissues, and joints that can be the cause of this. It can also be a structural issue sometimes requiring (unfortunately) surgery, but not always as the first choice. The Vastus Lateralis, also called the 'Vastus Externus is the largest and most powerful part of the quadriceps femoris, a muscle in the thigh. It arises from a series of flat, broad tendons attached to the femur, and attaches to the outer border of the patella or knee cap. It ultimately joins with the other muscles that make up the quadriceps in the thigh. It is interesting to note that knock knees is often accompanied by really tight hamstrings and/or calf muscles.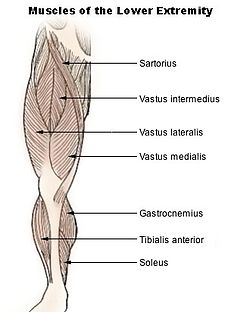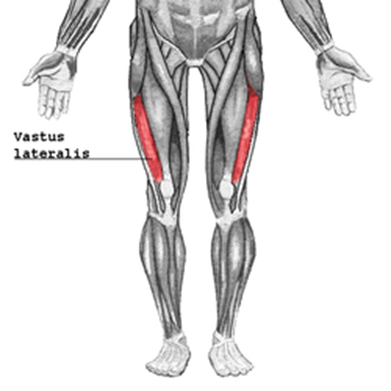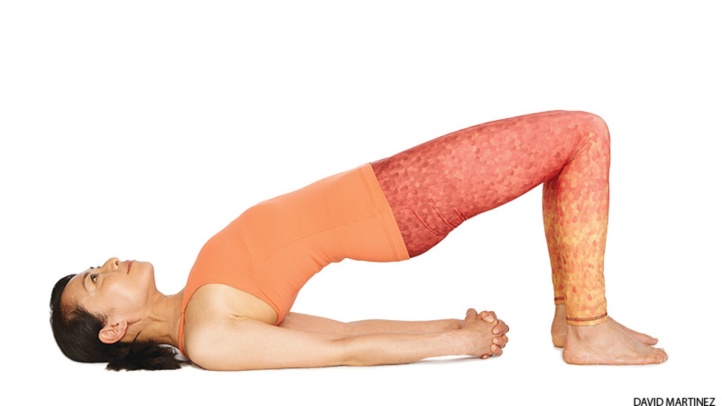 My favorite exercise to help keep the knees from caving in is Bridge Pose:
Lie down on your back. It's recommended that you use a yoga mat for this exercise, but any padded floor will do. You don't want to hurt yourself by doing the bridge on a hard surface.
Make sure to keep your knees bent and hip distance apart, and the soles of your feet planted firmly on the floor.
Walk your heels back until your feet are under your knees. If it is easier, scoot your buttocks toward your heels. You'll need to use the strength of your feet and your glutes to help your hips lift up off the ground.
Hold at the top of the bridge for longer than 20 to 30 seconds. Contract your glutes and isometrically drag your elbows and knees toward one another.
Perform two sets.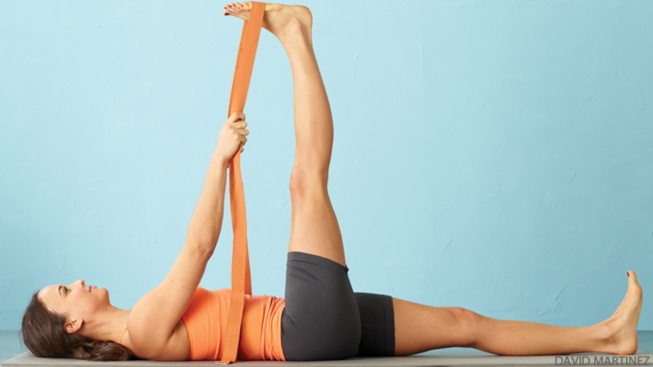 Another beneficial stretch would be a Hamstring Stretch:
Lie on your back and loop the strap around the ball of your foot holding the ends of the strap with both hands. Be sure to keep your chin down and shoulders back.
Exhale while pushing your heel up toward the ceiling.
Hold this stretch for 20 to 30 seconds.
Now push down with your heel into the strap toward the floor for 3 to 6 seconds.
Then try and straighten your knee and actively push your foot up toward the ceiling contracting your quadriceps. Hold this for 3 to 6 seconds.
Relax and hold your stretch for 20 to 30 seconds.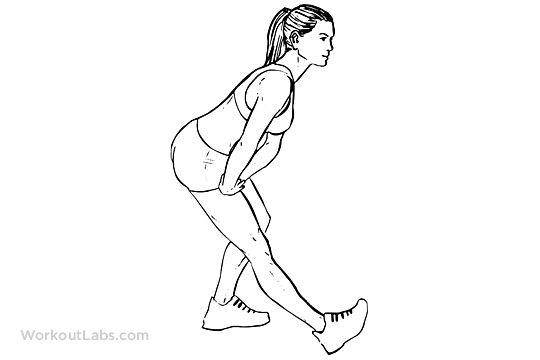 Another easy to do stretch for the hamstrings is to stand tall with back straight, abs engaged, shoulders down, and feet hip-width apart. Bring your left leg forward, heel down, toes up a leg straight. Keeping back straight and abs engaged bend the right knee as if sitting back, while supporting yourself with both hands on your thighs. Repeat on opposite side.

If you suffer from knees that cave in, I would like to help. Please contact me at 805-798-2810.


PILATES NEWS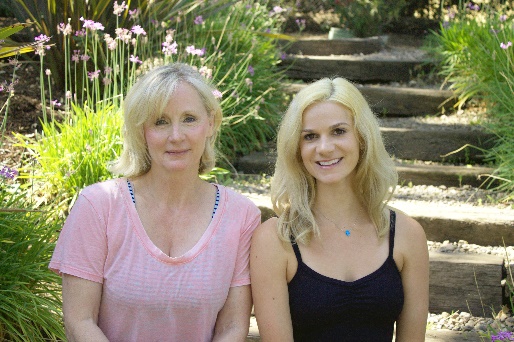 PILATES INTRODUCTORY OFFER
3 private sessions for $180.00
(Offer good through November 2017)
MIND BODY CONNECTION WITH PILATES
By Georgia Cotsis, OVAC Pilates Instructor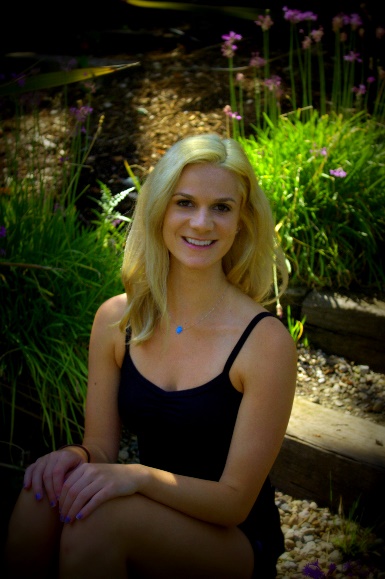 I have been practicing Pilates for over three years now. I have never found an exercise form that continued to make me feel strong, flexible, and positive all at the same time. Given the chance to have a positive work-out experience is so important. At times, it can be easy to give up on exercise. Pilates has given many people the chance to restore their bodies. A chance to work on exercises that are most important for them.
I started taking classes in Pilates during college, and that is when it became an eye-opening experience. I am a ballet, contemporary, and jazz dancer. Ballet was always my weakest form of dance, but when I continued with Pilates something changed for me. I not only felt healthier and more stable through my motions, but even my ballet instructor, one of the most challenging people I have ever worked with, noticed how much progress I was making. I will never forget after a ballet technique class, she came up to me and told me that, "You have grown so much in your technique. Ever since you started taking Pilates you have developed a mind body connection in class." This stood out to me because it is easy for us to simply go through motions as we exercise. However, Pilates has taught many people how to keep themselves accountable in how they are applying an exercise. Not just by doing it, but if we are doing it correctly and to our fullest potential. Engaging in Pilates helped me to realize my fullest potential. I am so happy to be able to pass on this wonderful practice to others. This art form opened a door to healthy living.